Experienced A-level private tutors to assist you in bridging learning gaps in your exam preparation.
Don't delay. The clock is ticking.
Have you been in search of…
Dedicated 1 to 1 A level home tuition for exam preparation with specialised tutors with strong subject domain knowledge

Customised tuition sessions with personal revision strategies to tackle every segment of the A level paper components with confidence

Tuition by expert A-level tutors who have guided numerous students to success in MOE A-level exams

A comfortable learning setting right at your home, promoting a distraction-free and conducive study ambience.

Flexibility to choose from a wide selection of qualified A level tutors from our extensive pool of over

20,000 skilled tutors

Phone interviews with shortlisted tutors. You will receive A level tutor profiles within 24 hours after submitting a request!
Want to know more? Call 90672547 or whatsapp us now!
Benefits You Can Gain From Tutor City's A level Tuition and Tutors
1. Targeted learning experience to achieve improvement within a shorter time
Our A level tutors can quickly identify and address your child's unique academic challenges based on a combination of their assessment and past experience tutoring numerous A level students in Singapore. The 1-to-1 home tuition allows your child to comfortably ask questions, which employs a targeted approach to learning, which is not possible in a group tuition setting. A level students often struggle to cope with the "downloading" of heavy and complex content to be well-prepared for the exams. A professional tutor can recognise the wrong learning approach and quickly help your child correct it so that progress can be made in a shorter time to achieve their target exam grades.
2. Achieve confidence for A level exams through efficient preparation strategies
Achieving success in the A levels goes beyond understanding the subject content. Our A level tutors impart proven exam techniques such as question analysis, share tips for effective revision, and simulate real exam conditions for realistic practice. Your child will benefit from instant feedback, and customised resources to aid their revision, such as study guides, summary notes, mind maps, and past top school papers. Most importantly, our A level tutors can provide in-depth explanations of mistakes and misconceptions in a clear manner to increase confidence in your child to tackle both conventional and unique A level exam questions.
3. Personalised scheduling to meet school and life commitments
We understand the demanding schedules your child faces, especially when it comes to coping with multiple content-heavy subjects and co-curricular commitments to build up his or her portfolio for university admission. Our A level private tuition offers flexible schedules that cater to your child's school and personal commitments. Whether it's regular tuition lessons, rescheduling or intensive crash sessions before exams, our tutors are committed to your child's needs and provide the right support when they need it the most.
4. A level exam goal setting and coaching
A level is a high-stakes national exam that can be nerve-wracking for students in Singapore. Without an encouraging coach in the form of an assuring A level tutor, your child might experience stress and burnout well before the last lap of the revision period. Besides academic help, our A level private tutor offers invaluable advice such as pacing themselves, adhering to a reasonable revision schedule for optimal performance and working together with your child to set realistic goals and the steps needed to achieve them. They can also provide insights into university application and career choices, ensuring they are on the right path to achieving their future aspirations.
5. Conducive and distraction-free learning environment at home
To ensure that your child stays focused and absorbs as much knowledge as possible during the A level tuition lesson, the home environment is the most ideal. A space where your child is the most comfortable and familiar can help him or her remain engaged and maximise the benefits of every tutoring session. During this crucial period, your child does not need unnecessary distractions such as small talk or dazing when other students ask a question to which they already know the answer.
6. Reputation and expertise of Tutor City
With over a decade of experience in the tuition industry, Tutor City understand the needs of A level parents and students and offers excellent customer service to meet their requirements. Our vast network boasts over 20,000 A level tutors, ranging from Singapore MOE educators, working professionals to tutors from top universities. By entrusting us with your child's A-level tuition needs, you receive the best tutor-matching service. Within 24 hours, we will provide you with a carefully selected list of tutors who match your preferences for tuition location, schedule, and budget.
********
Over 500 Positive Reviews from Satisfied Parents
Our track record of helping students achieve their goals speaks for itself. Check out our numerous positive Google reviews!
"Benson recommended 2 tutors for my daughter in both pure chemistry and biology. The recommendations are thumbs up. Benson is efficient n responsive to my request n queries and match my budget. Pleasant experience!"
Cecilia Chia
"The turnaround time is pretty fast, and the tutors are more experienced than other agencies I have dealt with. Even my kids felt that the tutors are more knowledgeable compared with the ones they had previously. Highly Recommended."
Wendi Ng
"Benson is very prompt in replying to my enquiries. After knowing my requirements for a tutor, he sent me several resumes within 2 days and I was able to confirm a tutor very quickly after that. The entire process of finding and hiring a tutor was completed in less than a week! Very trustworthy and resourceful."
Judith Ng
"Ben was very good and helped us with all our questions, teacher pay neg, timing and arrangement of trial lessons. This helped us to select a good teacher for my son. You shld give him a try. Thks."
Suresh Naidu
********
How much does A level tuition cost in Singapore?
The average hourly fee for private A level tuition ranges from $50 per hour to $150 per hour, depending on the tutor's credentials, experience and levels to teach.
Tuition Rates
Per Hour

Part-Time
tutors 1

Full-Time
tutors

Ex/Current
Teachers

JC 1

$50 - $60

$70 - $80

$90 - $130

JC 2

$50 - $60

$70 - $90

$100 - $150
1. Includes students in universities and graduates tutoring part-time.
2. If your child has special needs, go to our SPED page to understand the certifications and fees that SPED teachers are quoting.

At Tutor City, we firmly believe in providing comprehensive solutions for A level students. That's why we offer a wide range of A level tuition for different subjects and levels for JC 1, JC 2, IP and private students which include:
A Level Languages
H1

GP Tuition

H1 Malay Tuition

H1 Tamil Tuition

H2 Chinese Language and Literature Tuition
Maths Tuition H1

H2 Maths

Tuition

H2 Further Maths Tuition

H3 Maths Tuition
A Level Sciences
H1 Chemistry Tuition

H1 Physics Tuition

H1 Biology Tuition

H3 Chemistry Tuition

H3 Physics Tuition

H3 Biology Tuition
A Level Humanities
H1 Economics Tuition

H1 History Tuition

H1 Geography Tuition

H1 Literature Tuition

H2 Literature Tuition

H3 Economics Tuition

H3 History Tuition

H3 Geography Tuition
Other Subjects
A Level Private
Private A Level Tuition Singapore
********
How does A level Tuition with Tutor City's home tutor solve struggles students face?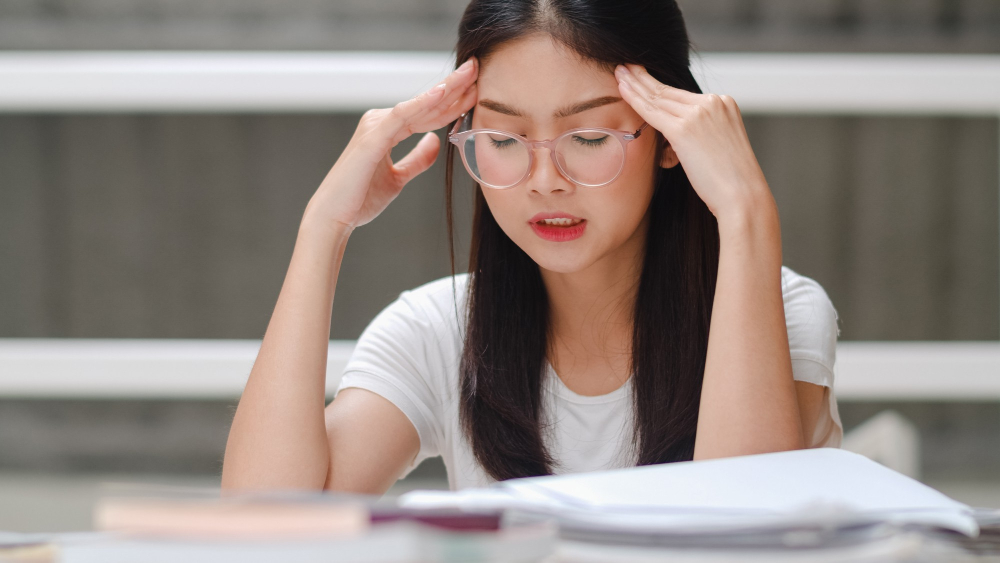 As your child embarks on the journey of the A level examinations in Singapore, he or can feel completely overwhelmed and underprepared. This is particularly true for secondary school students who transit to Junior College (JC) due to the transition of a deeper syllabus, heightened competition among peers and an overall change in the learning environment.
It is not an exaggeration to liken the A level preparation journey to a mountain expedition. Although the summit of sitting for A level is the same for all students, successfully summiting a mountain involves a blend of physical, technical, mental, and logistical elements of every individual climber. That is why most climbers cannot adequately train alone. They need to rely on an experienced expedition coach for their expertise and knowledge, safety skills and guidance techniques if they want to increase their chances of success in reaching the peak and not render their entire effort fruitless.
You would have noticed in JC1 that the MOE's teaching methodology has evolved for A levels. A great emphasis is placed on application-based learning, critical thinking and problem-solving skills. While foundational knowledge learned in secondary school remains important, A level preparation dives deeper into the domain, often to students' bewilderment. As students come from a wide range of backgrounds and secondary schools, it is not surprising to see those with huge learning gaps fail their exams and retain for another year if they do not take action, such as seeking help quickly to catch up.
Moving away from a more guided teaching approach in secondary school, JC students are expected to take charge of their learning. The expectation is for them to absorb as much as possible during lectures and clarify concepts in tutorials. If your child cannot adapt to this change due to the fast-paced curriculum or has a poor foundation to start with, it is definitely a struggle to cover the entire syllabus and comprehend all concepts well enough within 2 years to sit for the A level exams by themselves.
The stakes are high for A level exams, the results are crucial for university admissions. It is the 'passport' to the university course to which your child aspires. The stiff competition for prestigious courses and the pressure to achieve high-rank points add another layer of stress to an already intense academic workload.
What if there's a solution to increase your child's success in the A-levels? Have you explored it?
Here are the common challenges A level students encounter, and our qualified A level tutors have the strategies to overcome them.
Number of subjects to manage and extensive topics and complexity of topics leading to burnout and overwhelmed

Struggling with the fast-paced lessons in school, adequate in-depth coverage during lecturers and trying to keep up

Insufficient preparation for practical lab lessons results in difficulty performing experiments accurately for practical science components.

Difficulty juggling personal life, co-curricular activities, which is important for portfolio building, and academic demands.

Constant worry about academic performance due to poor self-confidence and future career prospects yet lacking the coping techniques to have a breakthrough

Lack of understanding and clarity of important concepts, rules, or formulas

Poor time management during exams, either allocating too much response time for questions with little marks or insufficient time to complete all questions.

Lack of knowledge in exam management strategies, resulting in the inability to perform optimally under stressful exam conditions.

Poor revision techniques and timetable, not knowing the topics and concepts that are commonly tested, employing a schedule that is either too cramped or relaxed

Relies on rote memorisation instead of comprehension due to the sheer volume of content to master within a tight timeframe.

Poor organisation and structuring of essay ideas and writing skills, especially in subjects like General Paper and the Humanities.

Failure to realise the huge learning gaps for important topics due to being unaware of what they do not know or their own weaknesses

Lack of exam-taking skills in question analysis and answering techniques to appropriately comprehend the question and write the response accurately, with keywords to score points

Negative mindset or high anxiety to cope with high-stakes national exam and do not know where and how to seek help.
********
Why A Level Home Tuition is Effective to Improve Scores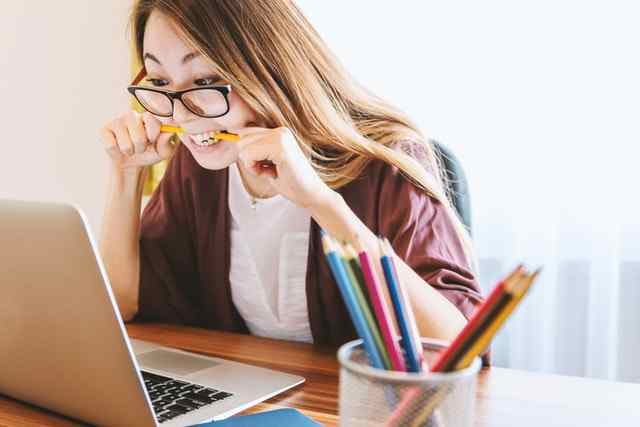 Struggling with one of the subjects? Seek help now!
1. In-depth exploration to gain mastery of important subjects. During this crucial time, your child will benefit from a knowledgeable subject domain expert during A level home tuition to gain conceptual clarity and dive deep into each subject. Your child is coping with multiple subjects that are very different in nature. Subjects like General Paper or Economics demand a wide range of content knowledge, while subjects such as Physics or Chemistry often require intricate understanding and application skills. An A level tutor is a wonderful resource to help your child breakdown complex concepts and content into easier-to-digest information to gain subject mastery to score well.
2. Equip effective coping skills for transitions in the learning environment in JC1 & JC2. Having A level tuition starting from JC1 can help fill in all the learning gaps your child has when transitioning from secondary school to cope better with the junior college syllabus so that he or she does not fall too far behind. An experienced tutor can work alongside your child to derive strategies for better learning in a new environment, such as note-taking, mind-map making and cultivating independent learning. In JC 2, as the syllabus gets increasingly heavy and complex, the focus will be on perfecting answering techniques and staying on track to revise JC 1 materials while learning new JC 2 topics.
3. Developing essential skills important to excel for the A levels and beyond. Beyond content mastery, to perform well in the A levels to achieve top grades, your child needs to hone his or her critical and inventive thinking and problem-solving skills. These are also essential skills to prepare for a university education and in the future workplace. A level home tuition allows your child to explore a variety of different questions and permutations of problems to cultivate such skills. A level tutor can also peg the tuition materials and higher-order thinking questions at a level that challenges your child and yet is not too difficult for him or her. Over time, these important skills are cultivated well enough for your child to tackle all exam question types, even the uncommon ones.
4. Support system for coping with the stress of rigorous high-stakes A level exams and providing career advice. When a student is overwhelmed and does not know who to turn to, having a reliable and encouraging A level tutor can be a life-saver. An A level tutor can share the experiences and stories of past A level tutees to instill confidence in your child and relay your child's concerns to you. Through A level tuition, your child can also receive guidance and advice on university course selection, admission, career prospects and even personal growth such as resiliency and coping mechanisms.
5. Building effective and consistent study routines and good habits. Regular tuition with a private A level tutor ensures that your child maintains a consistent study routine, leading to better discipline and time management. For example, working out an effective revision schedule within a timeline and goal setting on the work to complete each day. The tutor can also be an excellent motivator by highlighting the success and improvements made by your child through consistent work.
********
What is the importance of A level Tuition?
It is a known fact that Singapore's A level is difficult as compared to the UK paper. It is not an exaggeration to say that it is probably one of the toughest exam your child has to sit for during his or her entire academic life. Why? Since 2002, MOE has delinked the A level with the Cambridge British version and Singapore's SEAB has set the paper together with University of Cambridge Local Examinations Syndicate. Singapore's A level is totally different in terms of the exam format and structure as well as subject content from GCE A-Level in other countries such as the United Kingdom.
The rigour of Singapore's education curriculum is obvious when students achieve outstanding results in global competitions such as science olympiads and outperform other education systems across the world. With a top-notch education system, one can only imagine the high standards of A level paper questions since it is the last national exam students will take to prepare them for a university education. Scoring well for the A level exam is definitely no walk in the park, it is only for the well-prepared, determined and hardworking students in the cohort.
MOE has made several key changes to the A level exams, which will take full effect in 2026, this will affect students enrolling in JC in year 2025. Starting from now, some JCs have begun to remove mid-year exams and to supplement them with school-based assessments. Starting from 2026: 1) the counting of rank points for a 4th subject will only be included if it improves a student's score, 2) project work will be removed from university admission score, 3) the University Admission Score (rank point) maximum will be 70 instead of 90.
Although the aim is to reduce stress among students and let them have more time to pursue their passion, the inevitable fact is that the competition for university admission is very stiff, more so for popular courses such as life sciences, medicine, computing or law. Besides students in Singapore, your child will also be vying for a place with top international students who wish to pursue a good university education in Singapore's public universities (NUS, NTU, SMU, SUSS, SIT), yet there is only limited places per course. Moreover, if your child is looking at enrolling in an elite overseas university, the competition is with students worldwide.
How can your child balance the time to ensure he or she obtains good academic grades and build up a strong portfolio or resume of extracurricular projects and activities without additional help such as through A level private tuition with a competent A level expert tutor?
Key A level Subjects and Topics
A level General Paper
General Paper (GP) is an A level subject that ventures into critical thinking and broadens students' perspectives on both local and global issues. GP emphasizes understanding these issues' interconnections and impacts, requiring your child to demonstrate in-depth critical analysis. This rigorous curriculum prepares students for university, where skills like independent research and analysis are important. A low GP score can affect university admissions, especially in competitive faculties like law and medicine.
In 2023, the MOE revised the GP curriculum, with English language skills now forming just one of six primary aims. The focus has shifted towards developing cognitive abilities in areas such as critical reading and inventive thinking. Students are expected to be updated with current affairs, understand the interconnectedness of various global issues, and deliver integrated responses, showcasing a comprehensive grasp of the matters at hand.
GP Topics
society and culture

economics

politics

the arts and humanities

science and technology

the environment
A level Maths
A Level Mathematics in junior colleges offers a range of syllabuses: H1 maths, H2 maths, H2 further maths, and the most advanced, H3 maths. Among these, H2 mathematics is the most commonly pursued as it provides students with a solid foundation, essential for university courses in maths, science, and related disciplines. The A Level maths curriculum is rigorous and complex, often challenging students with its fast pace of lessons. Sometimes the school covers content too quickly without ensuring a deep understanding of these in-depth maths concepts, leaving students lost if they do not have additional private A level tuition at home.
Some A level Maths Topics
Functions

Graphs and transformations

Equations and inequalities

Sequences and series

Basic properties of vectors in

two- and three-dimensions

Scalar and vector products in

Vectors

Three-dimensional vector geometry

Complex numbers expressed in Cartesian form
A level Chinese
Secondary school students with a proficiency in the Chinese language might opt for 'O' Levels Higher Chinese, enabling them to bypass the 'A' Levels Chinese paper if they progress to JC.
Those with a deep interest in Chinese culture can choose the H2 Chinese Language and Literature for 'A' Levels, which subsequently presents various university pathways. Regardless of the chosen level, mastering essential language skills is paramount to excel in the national exams.
As students only have one year to cover the A Level Chinese language syllabus, the syllabus will move very quickly in school, resulting in students feeling underprepared, especially for conversational and writing components of the exam.
Some A level Chinese Topics
Argumentative writing

Narrative writing

Classical Chinese

Directed writing

Comprehension

Reading
A level Science Subjects: Chemistry, Biology & Physics
A Level Science subjects - Chemistry, Biology, and Physics are important to impart advanced knowledge in science as well as cultivate essential skills important for science-related university courses. These skills include critical thinking, problem-solving, research, and analytical capabilities. Scoring well in A level science open doors to prestigious university courses and career paths with excellent prospects such medicine, biotech, research, and data science.
However, achieving good performance in science A level subjects can be daunting due to the sheer amount of content and complexity of advanced concepts. To excel, rote learning and memorisation aren't sufficient. Instead, your child needs a thorough understanding and synthesis of content. The rigorous nature of these subjects underlines the importance of a comprehensive understanding to tackle all A level science exam question types.
Some A level Physics Topics
Nuclear Physics

Measurements

Quantum Physics

Kinematics

Alternating Current

Dynamics

Electromagnetic Induction

Forces

Electromagnetism

Work, Energy, and Power
Some A level Chemistry Topics
Atomic Structure

Chemical Bonding

The Gaseous State

Theories Of Acids And Bases

The Periodic Table

The Mole Concept And Stoichiometry

Chemical Energetics: Thermochemistry And Thermodynamics (Gibbs Free Energy And Entropy)

Reaction Kinetics

Chemical Equilibria

Chemistry Of Aqueous Solutions
Some A level Biology Topics
Organelles and Cellular Structures

Biomolecules of Life and Cellular Transport

Proteins

Stem Cells

The Structure of Nucleic Acids and Gene Expression

Organisation of Genomes

Control of Gene Expression

DNA Mutations

The Cell Cycle
A level Humanities Subjects: Economics, Literature, Geography, History
A Level Humanities subjects: Economics, Literature, Geography, and History, provide students with a complete understanding of societal systems, human experiences, and the evolving dynamics of our world.
These subjects help students gain in-depth insights and perspectives on human behaviours, past events, literary expressions, and geographical phenomena. Economics introduces the principles guiding financial systems and decisions in society, while Literature explores the depths of emotions and experiences through classic and contemporary works. Geography helps students understand the landscapes that shape our world, while History chronicles the events and decisions leading to our modern-day society.
Your child needs to be exposed to different learning materials and practice answering a variety of exam questions since humanities requires students to display maturity and depth in their responses and analysis
Some A level Economics Topics
Scarcity, choice and opportunity cost

Production possibility curve (PPC)

Marginalist principle

Price mechanism

Ceteris paribus

Demand and its determinants

Change in demand versus change in quantity demanded

Supply and its determinants

Change in supply versus change in quantity supplied

Market equilibrium

Market disequilibrium

Price elasticity of demand

Income elasticity of demand

Cross elasticity of demand

Price elasticity of supply
Some A level Literature Topics
Mary Shelley: Frankenstein (1831 text)

F Scott Fitzgerald: The Great Gatsby

Jane Austen: Pride and Prejudice

Kazuo Ishiguro: An Artist of the Floating World

William Shakespeare: Measure for Measure

George Bernard Shaw: Saint Joan

Arthur Miller: Playing for Time (stage play version)
Some A level Geography Topics
Tropical Environments

Development

Economy and Environment

Sustainable Development

Geographical Investigation
Some A level History Topics
The Changing International Order (1945–2000)

Theme 1: The Development of the Cold War (1945– 1991)

Theme 2: The Development of the Global Economy (1945–2000)

Theme 3: Conflict and Cooperation (1945–2000)

Developments in Southeast Asia (Independence–2000)
Essential skills students need to master to score well for A level exams
Excellent exam taking skills in time management and answering techniques, such as time allocation during exams and drafting responses to obtain as many marks as possible

Good grasp of syllabus content and clarity in complex concepts, indepth comprehension to tackle both common and unique questions

Revision strategies that prioritise revision of commonly tested topics, using suitable resources as practice and recognise their own learning gaps to clarify doubts

Cultivated higher-order thinking skills such as critical, inventive and analytical thinking to solve problems and answer questions instead of relying on rote memorisation and surface understanding of syllabus content

Master question analysis to comprehend and respond accurately with relevant keywords

Excellent essay writing skills, ability to organise ideas and arguments logically with good English language usage especially in subjects like General Paper and the Humanities.

Manage personal exam stress and anxiety to achieve optimal performance on actual exam day

Efficiently juggle academic demands with personal life and co-curricular activities vital for portfolio building, maintain consistent exam scores

Prepare adequately for lab lessons to execute experiments accurately, especially in science subjects.

Develop self-awareness to identify areas of weakness in subjects and take proactive steps to address them.

Be open to receiving feedback, advice, and mentorship to navigate academic challenges.
********
A Level Tutors in Singapore: The Different Profiles
Are you familiar with the different categories of A level home tutors in Singapore? Are you aware that each tutor profile has its own distinct advantages and disadvantages that can greatly impact your child's learning experience? To assist you in this task, below is an overview of the different tutor profiles and their strengths and weaknesses.
Full-time A level Home Tutors
Similar to other working professionals, full-time tutors dedicate their careers to offering private lessons in A level exam preparation for students taking the A level exams, often clocking over forty private tuition hours a week. They provide tuition to A level, junior college, and private students of diverse abilities, educational backgrounds, and schools. Full-time A level tutors typically hold qualifications at the bachelor's, master's or PhD level.
Usually, full-time tutors have a strong command of the subject matter knowledge, such as a deep understanding of mathematical, physics or chemistry concepts or an excellent command of the English or Chinese language. They possess effective communication skills to impart complex concepts to students and connect with your child meaningfully during A level tuition sessions. Besides MOE A level syllabus and content knowledge, full-time A level tutors have accumulated effective tutoring techniques, lesson planning, and student assessment methods, allowing them to deliver their A level private tuition lessons in a clear and engaging manner.
Advantages of Engaging Full-time A level Home Tutors
Typically, full-time tutors can have a few years up to decades of teaching experience. This makes them very familiar with the A level syllabus exam format, including the relevant materials to prepare for lessons. Very experienced A level tutors are also able to spot topics and questions that are more likely to appear, preparing your child well in advance. Full-time A level tutors can readily customise their teaching materials and approaches to suit the unique learning styles of different students.
Since they are full-time professional tutors, they usually possess good communication and interpersonal skills to establish rapport with your child. This establishes a conducive and supportive learning environment for your child, especially when they are feeling very stressed, overwhelmed and anxious to sit for the exams. They are also able to simplify the interpretation of complex issues, events, meanings and the impact behind them clearly and effectively since they have met many other A level students who will have the same challenges and struggles as your child.
Full-time A level tutor will incorporate additional learning materials, this could include providing A level resources such as paper year papers, summarised notes, MOE top school materials/worksheets and relevant readings for your child to strengthen their knowledge and skills.
Since full-time A level tutors rely on tutoring as their main source of income, they are highly dedicated and reliable when it comes to sticking to the tuition schedule. They also understand the significance of establishing trust with your child in a private tuition setting, and they are likely to continue to tutor your child as they progress through the academic levels. They are less likely to switch students frequently, recognising the importance of building a stable relationship with their tutees. This is important as it is greatly beneficial to have a tutor who is very familiar with your child's abilities and learning habits from the start of their Junior College journey.
Disadvantages of Engaging Full-time A level Home Tutors
Full-time A level home tutors typically command a higher hourly rate than their part-time counterparts. This arises from the wealth of expertise they accumulate through years of dedicated tutoring experience.
In addition, they invested extra time in lesson planning, research, and selecting relevant A level resource materials. Some even go the extra mile by creating their own exclusive worksheets and sample exam questions. These efforts contribute to the overall value they provide, justifying the higher rate for their comprehensive and tailored instruction. Successful full-time A level tutors are known for their impressive track record of delivering favourable outcomes and often face tuition scheduling constraints. Given the competition of parents to secure quality tutors for their children, these star tutors may have limited availability for parents to secure their preferred tuition slots. This is because they are committed to a regular group of students who continue to seek their expertise as they advance through the academic levels.
Working Professionals A level Part-time tutors
Part-time A level tutors often balance their tutoring responsibilities alongside a main full-time career, utilising home tuition as an additional income stream. These tutors hail from a range of educational backgrounds, bringing diverse perspectives to their teaching. Some may have previously taught full-time in government schools or tuition centres before transitioning to other professional pursuits.
Advantages of Engaging Part-time A level Home Tutors Who Are Working Professionals
Opting for part-time tutors for A level tuition can be a wise choice for parents seeking quality and cost-effective solutions within their tutoring budget. These tutors possess a unique blend of tutoring experience and academic qualifications, enabling them to deliver high-quality A level preparatory tuition lessons.
One significant advantage of engaging part-time A level tutors is the affordability they offer compared to both Ministry of Education (MOE) tutors and full-time tutors. This helps alleviate the financial strain for families with multiple children or allows for better allocation of tuition fees, enabling students to receive lessons in other subjects as well.
Part-time A level tutors share a genuine passion for the subject. This enthusiasm can have a positive impact on your child, igniting their interest in the subject they are weak in. They have a strong desire to impart knowledge and help A level students achieve success to meet their academic goals and enter their preferred choice of university course. Drawing from their experiences working with past A level students, these tutors can motivate your child appropriately to have the stamina over two years to prepare and stay focused for their A level assessments. Besides academic assistance, they can provide mentorship and advice to help your child gain clarity on the future career path which they wish to pursue.
Some part-time tutors with more years of tutoring experience are well-versed in the MOE JC school curriculum. Look out for part-time tutors who have received positive feedback and testimonials from their current or past students, demonstrating their effectiveness.
Disadvantages of Engaging Part-time A level Home Tutors Who Are Working Professionals
One limitation of part-time A level tutors is their relatively less flexible schedule, as they juggle their tutoring commitments with their day jobs. This may result in the limited availability of tuition slots, which are usually offered after office hours on weekdays or during weekends. Due to their busy work schedules, rescheduling lessons might happen sometimes.
Part-time A level Student Tutors
A level tutors in this group consist of top local or overseas university students or individuals pursuing masters or PhD programmes. These tutors offer A level tuition to supplement their income and benefit from a close age gap with their tutees. This results in a higher level of energy and enthusiasm in their teaching style.
Advantages of Engaging Part-time A level Home Tutors Who Are Students
A level student tutors offer the most cost-effective tuition fees compared to other tutor profiles. It is wrong to assume that student tutors provide subpar A level tuition lessons. Many of them choose to tutor part-time because they have achieved excellent grades and rank points during their A levels and possess the proficiency and skills which they can effectively impart to your child.
Their recent experience navigating Singapore's rigorous education system and the stress of a high-stakes national exam make them more empathetic towards your child's feelings of anxiety and nervousness in sitting for A level exam. This enables them to quickly establish rapport with your child and provide both mentoring and emotional support throughout their learning journey. This is especially valuable for students who struggle to communicate their difficulties to authority figures like teachers or parents. The student tutor can relate your child's concerns to the parent, enabling you to provide better support.
Student tutors also offer greater flexibility in scheduling tuition lessons and makeup lessons can be easily arranged. Parents can take advantage of this flexibility by scheduling additional lessons with student tutors for intensive A level tuition lessons before the assessment dates.
Disadvantages of Engaging Part-time A level Home Tutors Who Are Students
When considering student tutors, it's important to recognise that they lack formal teaching certification and that their average tuition experience typically ranges from one to four years.
With limited experience, some student tutors may not have encountered a wider variety of tutees and might have challenges in handling all types of students. Parents should carefully assess whether the selected student tutor's personality aligns well with their child's needs and provide regular feedback to ensure effective tutoring in A level preparation. Student tutors may face tuition scheduling constraints due to exams, co-curricular activities (CCAs), or other obligations. It is important for parents to communicate in advance and be prepared for some flexibility when arranging A level home tuition sessions with student tutors.
To ensure reliability and trustworthiness, parents should consider engaging a reputable tuition agency that conducts a thorough screening and shortlisting of student tutors. This ensures that the tutors are genuinely committed to tutoring your child and that their qualifications and education history are valid.
MOE-Trained A level Home Tutors
A level home tutors in this category consist of two profiles: the MOE teachers who are currently teaching in schools or ex-MOE teachers who have left service and no longer teaching in schools. Tutors in this group are officially trained in NIE and are professionally certified teachers who have teaching experience in Primary or Secondary Schools.
Advantages of Engaging MOE-Trained A level Home Tutors
Tutors in this category are highly in demand, as parents are willing to allocate a higher tuition budget to assist their struggling child in attaining the desired A level scores and preventing failure in securing a school placement. MOE-trained tutors possess extensive familiarity with the school syllabus and are subject matter experts. They possess in-depth knowledge of how the A level curriculum and syllabus are designed and may even have experience in crafting examination papers and understanding the marking criteria.
By leveraging their expertise, they can provide valuable guidance on key areas for your child to focus on, such as effective essay writing techniques to make their responses stand out among other candidates. Furthermore, they are well-versed in teaching strategies to support weaker students and can impart practical techniques to significantly improve your child's A level exam performance within a relatively short timeframe. Their wealth of experience, having taught numerous students in classroom settings, contributes to their ability to deliver impactful instruction.
Disadvantages of Engaging MOE-Trained A level Home Tutors
MOE-trained A level tutors are in high demand due to their teaching qualifications and proven effectiveness, which often leads to them charging the highest tuition rates compared to all the other tutor profiles.
The supply of current MOE-trained school tutors is limited due to new regulatory procedures implemented by the Singapore Public Service Division in 2021. These regulations stipulate that school teachers can only offer tuition if approved by their school principal and for valid reasons. It is challenging for MOE school teachers to be available for A level home tuition, contributing to their scarcity in the A level tutoring market.
********
Different Types of A level Tuition in Singapore
1. A level tuition in the tuition centre
A level tuition in a tuition centre can take place in either a large or small group setting, ranging from around 6 students to sometimes 20 or more. Students are typically required to travel to a physical location for tuition classes that follow a fixed schedule. Some tuition centres specialise in providing A level exam preparation, allowing them to concentrate on the curriculum, effective teaching strategies, and tailored study materials, setting them apart from other centres.
Compared to private A level tuition, there is limited freedom to choose the specific A level tutor, especially one that aligns with your preferred timeslot and desired tuition centre outlet. Classes conducted by popular A level tutors also tend to be quickly filled, often resulting in being placed on a waitlist with an uncertain waiting period. Additionally, commuting to the tuition centre adds extra time and effort, and scheduling makeup lessons can be challenging due to the limited flexibility caused by the need to accommodate other students and classroom availability.
2. A level tuition at home
Parents have the option to hire an A level tutor for personalised one-to-one tuition either in the comfort of their own home or at the tutor's location if deemed more suitable. This provides the flexibility to choose a timeslot that is convenient for both parties involved.
A private A level tutor differs from a classroom teacher in that they do not deliver lessons in a formal and larger classroom setting. The skill sets required to be a good tutor vary from that of a teacher. In a home tuition setup, effective home tutors with strong interpersonal skills can excel in aiding weaker students to prepare for A level more efficiently. Home tutors are usually more patient and are used to answering questions or explaining until the student fully understands the content. The intimate and private setting allows for the development of rapport and credibility between the tutor and student, enhancing the students' joy and learning experience compared to a group setting.
3. Private small-group A level tuition
In order to manage tuition expenses, some tertiary students or their parents may opt for a private A level tutor to conduct small-group tuition sessions with 2 to 4 A level students.These sessions can take place at a designated location, such as the tutor's residence or a co-working space, with the hourly tutor fees divided among the group members.
Apart from the cost-saving aspect, small-group private A level tuition is popular due to the opportunity for students to exchange ideas, engage in discussions, and share personal perspectives. This collaborative communication fosters the exploration of different viewpoints, thereby enhancing the depth of their learning experience. Learning in a group setting also promotes motivation, as the interactive nature of the sessions encourages active participation and creates anticipation among tutees to attend the A level tuition sessions. This social interaction contributes to increased engagement and an enriching learning journey.
4. Online A level tuition
With the rise of online learning in the post-COVID era, both tuition centres and private home tutors now provide the option of online A level tuition for students who prefer this mode of learning.
This alternative can be considered when scheduling conflicts arise, such as when an A level tutor cannot accommodate your preferred time slot due to the need to commute after a prior lesson. Opting for remote A level tuition proves advantageous when minimising your child's interactions with others to avoid falling ill, especially when closer to the A level exam dates.
********
How to select an A level home tutor for tuition lessons?
Here are the most valuable qualities you should look for in an A level home tutor:
1. Experience teaching A level students
Experienced teachers are incredibly beneficial to your child. That is because of their experience, they are familiar with the A level topics, exam format as well as the stress and anxiety your child is facing. Most importantly, you can be confident that they are subject domain experts whom your child can rely on to clarify their doubts. You can consider the A level tutor's track record during tutor selection.
At Tutor City, we always highlight the experience and qualifications of our tutors. It will aid you in making the right decision.
2. Positive feedback
Some tutors' qualifications may look great on paper, but are they just as great at tutoring? You can only know this by reviewing the feedback from previous clients. It will give you a small glimpse into the tutor and how they teach. At Tutor City, we provide testimonials from previous parents and students. You can read them to understand what the tutor is like and if they will suit your needs. Such feedback will help you make a well-informed decision in no time.
3. Curated A level resources and study materials
Tutor's City commitment to resourcefulness sets us apart. Our tutors possess an extensive repository of past A level papers, summarised notes, study materials, and a wealth of other resources. This abundance empowers students to expand their knowledge, enhance their fluency, and refine their proficiency in every A level subject.
Recognising the importance of practice, our tutors diligently ensure that students engage effectively with these materials independently. This practice fosters a deeper understanding and complete comprehension of the subject, resulting in remarkable progress within a matter of months as compared to a tuition class setting. Access to superior A level resources is important for effective revision. Through our A level tutors, you will gain access to curated A level resources assessed by the tutors, enriching your child's learning journey.
4. Mentoring and guidance
Over the course of our A level tuition sessions, we have noticed that many JC students seek help from our tutors on non-academic aspects. For instance, advice on university admissions, course to select and future careers. JC students often find themselves perplexed and uncertain about the path to pursue their higher education. We firmly believe that the comprehensive guidance and mentorship offered by A level tutors can empower students with clarity and direction.
Our tutors are well-versed in the education system, and they can dispense the best advice to students. It will allow them to make the right decision about their future and choose their path accordingly. Students will benefit from academic learning and non-academic mentoring.
********
Support from Tutor City to select a suitable A level tutor
Tutor City is committed to helping you select the best A level tutor for your child. Here is the support you will receive when hiring a tutor for private A level tuition:
Carefully screened and highly qualified A level tutor with excellent teaching skills and experience

Fast response time of within 24 hours to receive tutor profiles for your selection when you put in an A level

tutor request form

Arrangement of a phone interview with the shortlisted A level tutor

Free consultation with us to understand your requirements and advise you on a suitable A level tutor profile

Follow-up service on the feedback of the A level tutor after your first lesson

Flexibility to change tutor if you find him or her unsuitable; only the lessons taught will be charged

100% no fees charged to you for our A level tutor-matching service
Tutor City: Singapore's Premier A level Tuition Agency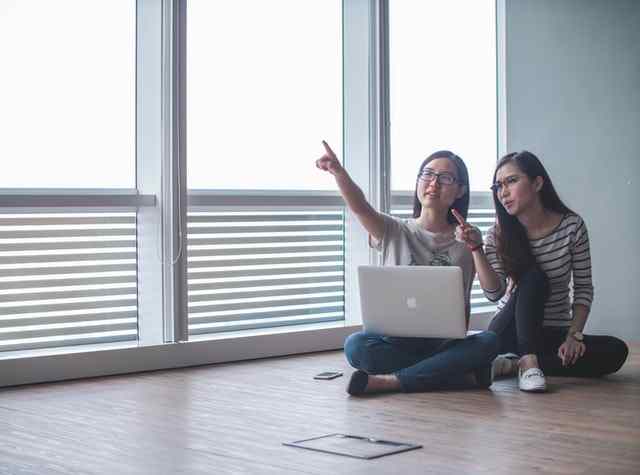 You are not alone. Find a companion tutor
Tutor City is Singapore's premier A level tuition agency; we strive to provide top-notch customer service to help students find their ideal A level home tutor. Our mission is to help parents save time and effort in looking for an A level tutor by offering customer-friendly tutor-matching services through our qualified tutors who are thoroughly screened, regardless of the budget and tuition location.
Put in a tutor request form with us now!