Does your child need help from an expert to perform their best in Biology?
Have you been seeking…
1-to-1 personalised guidance from a qualified and experienced Biology tutor

A Biology learning plan tailored to suit your child's pace and understanding

Domain-matter expert to clarify your child's doubts in complex Biology topics

Step-by-step exam preparation methodology with strategies, answering techniques and, additional study materials & top-school practice papers for Biology examinations

The opportunity to select your ideal Biology tutor from our extensive database of specialised tutors

Lessons in the convenience and safety of your home, at times that suit you.

A hassle-free and efficient process to review and shortlist potential Biology tutors for interviews.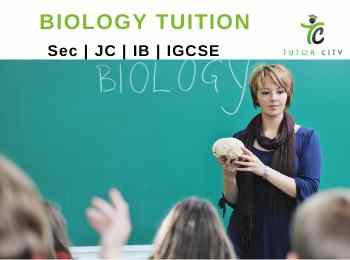 Need a biology tutor urgently? Request for a tutor now!
Benefits You Can Gain From Tutor City's Biology Tutors
1. Optimised and accelerated learning progress for better Biology exam results
With a one-on-one private tuition with a qualified home Biology tutor, your child's learning is made efficient and progress can be seen quickly. Unlike group tuition, where diverse needs of the class can slow down individual student's progress due to the need for collective pacing, private tuition focuses entirely on your child's Biology learning requirements.
This dedicated attention ensures quicker comprehension of complex Biology concepts, faster topic coverage if your child has already understood them, and more time spent delving deeper into challenging areas and exam revision. Time and resources are optimised to accelerate your child's mastery, which will be reflected in better exam grades and confidence.
2. Reduce fear and boost exam confidence through syllabus mastery in Biology
The sheer depth and breadth of Biology content as well as the level of difficulty of national exams such as O & A levels can greatly shake your child's confidence or induce fear and anxiety.
However, with the consistent availability and guidance through specialised Biology tuition, your child will reignite their belief in conquering Biology through understanding and revising all topics in the syllabus before the major exams. Any doubts they have regarding Biology would have been clarified and answered during the Biology tuition. Biology tutors will also impart exam strategies such as time management, question selection, and answering techniques to prevent exam points from being lost due to mistakes.
3. Less academic stress and increased engagement in learning
You might be curious: How does Biology tuition reduce your child's academic stress? Do remember that students in upper secondary, Junior colleagues or IBDP programme need to balance learning biology with other science subjects such as physics or Biology. Unlike lower secondary science syllabus, which is combined, pure science students will encounter the advanced syllabus of 2 to 3 science subjects (depending on their subject combination) at Secondary 3 or JC 1 for the first time at the same time.
Undoubtedly, this causes tremendous stress for some students, especially if they do not receive additional help outside the classroom. Most of them would not be able to clarify the doubts they have on the earlier topic or have had enough practice before the teacher move on to the next topic. Their biology foundation is weak, and stress is increased, especially when revising for exams.
With private Biology tuition, stress is reduced as your child is able to keep up to pace with the topics and experiences increased engagement since the lessons and materials are customised according to their levels and pace.
4. Access to comprehensive and customised Biology resources
Biology, with its extensive syllabus, can be daunting if your child were to study it on his own. From topics like cell structure and division to intricate concepts like homeostasis, students often find themselves overwhelmed. An experienced biology home tutor steps in to fill your child's learning gap through a reservoir of customised and specially prepared biology learning resources based on their experience of tutoring numerous students over the years.
Examples include Biology summary sheets, mind maps, top school exam papers and answers, and extra practice exercises curated based on more exam-focused topics. These resources ensure that your child will remember and retain the concepts and information taught.
5. Nurture your child's Biology knowledge and skills without stepping out of your home.
Boost your child's knowledge in Biology from the convenience and safety of your home. Minimise the time and logistical challenges of commuting to and fro for Biology group tuition. Make the most of your resources through allowing your child to have free time for revision, relaxation, and extracurricular activities. With the supportive ambience of home-based learning with a dedicated tutor where no question asked is too silly, witness your child's confidence and Biology performance skyrocket.
6. Tutor-matching service from a reputable agency.
Experience hassle-free and efficient customer service where your child will be paired with the most ideal tutor from our vast pool of 20,000 tutors. Exercise freedom to select from trained school teachers, working professionals to top local and overseas university students who are readily available to help your child with Biology. Receive the tutors' profile and choose one that meets your budget and requirements for a phone interview.
********
Over 400 Positive Reviews from Satisfied Parents
Our track record of assisting students over the years speaks for itself. Check out our numerous positive Google reviews from satisfied parents and students.
"Benson recommended 2 tutors for my daughter in both pure chemistry and biology. The recommendations are thumbs up. Benson is efficient n responsive to my request n queries and match my budget. Pleasant experience!"
Cecilia Chua
"Engaged a Sec 2 Express Science Teacher (Mr Jason Tan) from Tutor City. We are happy with the service and the tutor uses his own notes and materials to teach rather than getting us to buy alot of assessment books. My boy consistently scored C5 or C6 in Sec 1. Term 1 of Sec 2, he improved to B3 while Term 2 of Sec 2, he further improved to A1 and topped the class for the Science WA2."
Aichern Tan
"First time using them. They are very responsive and able to find a suitable tutor for my child. I am so glad to come across this agency that has the source for special needs tutor. Hope my child can progress well into his future."
Jolly J
"Benson has provided prompt service once he received my request. Good advice was given at the verge of choosing the tutor. Good job, Benson!"
Esther Chua
********
How much do Biology tutors charge?
Having private Biology tuition in Singapore does not have to be costly. In fact, it can be affordable. You can select a suitable Biology tutor profile based on your budget after considering the pros and cons of each category of home tutor, as explained below.
You will notice that the average hourly fees for science tuition range from $30 per hour to $130 per hour, depending on the tutor's credentials, experience and level of teaching.
Tuition Rates
Per Hour

Part-Time
tutors 1

Full-Time
tutors

Ex/Current
Teachers

Lower Secondary

$35 - $50

$55 - $65

$70 - $100

Upper Secondary

$40 - $50

$60 - $70

$75 - $100

IGCSE / IB

$50 - $60

$70 - $90

$100 - $150

Junior College

$50 - $60

$70 - $90

$100 - $150

Degree & Diploma

$60 - $80

$90 - $120

$120 - $150
1. Includes students in polytechnics, universities and graduates tutoring part-time.
2. If your child has special needs, go to our SPED page to understand the certifications and fees that SPED teachers are quoting.
At Tutor City, we're dedicated to enabling your child to learn effectively and thrive in Biology.
Our team of Biology Tutors is proficient in teaching various levels.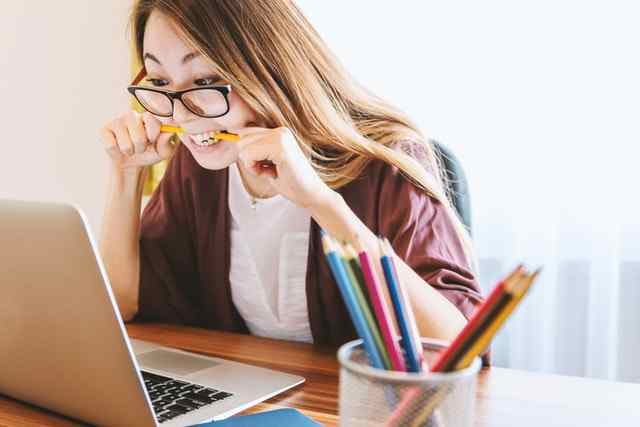 No Biology question can be too difficult with our tutor at your child's side. Find one now!
********
How does Biology Tuition with Tutor City's home tutor solve the struggles students face?
The study of Biology is a compelling journey through the complexity of life, from the molecular intricacies important for human health to the expansive study of anatomy and physiology.
Biology unravels the fabric of existence which can be fascinating for your child if taught right. Central to this learning exploration is the "Continuity of Life"—which highlights the interplay between various body systems to maintain a consistent physiological balance against ever-changing external conditions.
Biology as a subject intrigues some students to want to know more, yet most students are put off by Biology's extensive and heavy curriculum. Students may find themselves navigating a maze of detailed information, such as Biological concepts, processes, and terminology or attempting to understand and recall vast amounts of content while trying to master diverse question techniques in preparation for exams.
Specialised coaching through private Biology home tuition can be a "grade (great) saver".
Our committed Biology tutors can help students categorise, prioritise, dissect and internalise the intensive Biology syllabus, turning obstacles and roadblocks into enlightening learning experiences.
No more sifting through mountains of information alone; with support from a qualified Biology tutor, your child will move beyond grade stagnation and excel in Biology.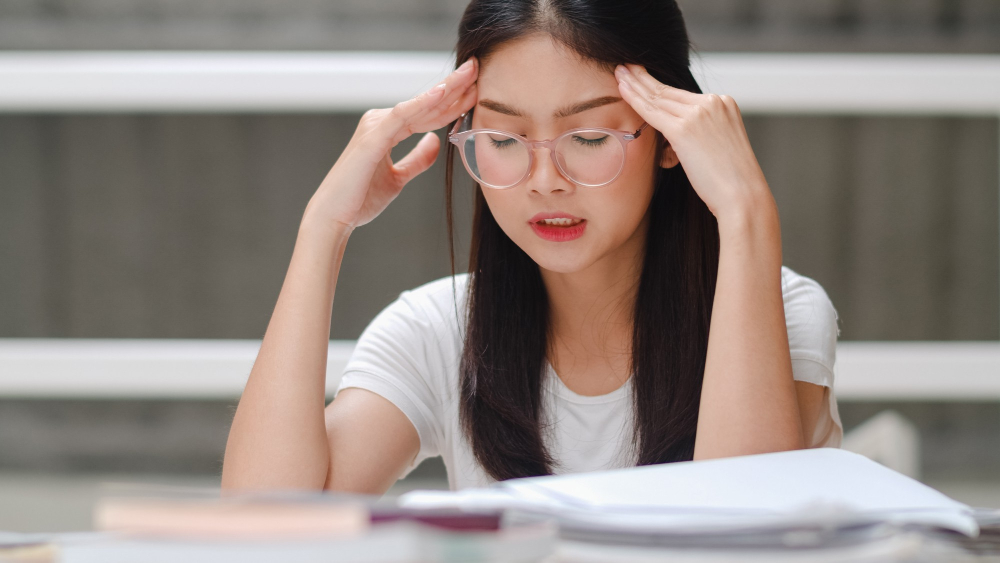 Challenges your child encounters when learning Biology:
Overwhelmed by the sheer volume of topics, content, facts, terminology especially when it comes to the classification of organisms, medical terminology, and molecular biology.

Confused by complex concepts that require a deep understanding of certain biological processes and having the ability to relate and link various topics together.

Struggle with the laboratory/practical components of the assessment which require precision and analytical thinking.

Difficulty applying theoretical knowledge to application exam questions

Lack of answering techniques to pick out key points to gain marks during Biology exams

Poor foundation and prior knowledge. Does not have a good understanding of Biology that is built up from secondary school and failure to catch up with more complex concepts in pre-tertiary education

Poor critical thinking and analytical skills to analyse data that can be presented in numerical, graphical format and extract key information or conclusion

Difficulty in prioritising topics to revise and managing time effectively to cover all Biology topics before national exams

Struggle with interpreting and drawing biological diagrams and graphs.

Lack of knowledge in the depth and breadth of biology content beyond the school syllabus but essential for exams

Poor writing skills to structure as well as clearly and concisely express scientific arguments in the free-response exam questions

Lack of essential maths skills such as performing calculations, justifying decisions and drawing conclusions based on the data.

Disinterested in Biology and not motivated to revise for examinations independently
How Tutor City's home tutor can help students overcome challenges to improve Biology grades
Here are some advantages private home tuition can help your child in Biology:
1. Feel more assured that the right support is available to help your child catch up quickly to stop falling behind. Every student faces unique struggles when it comes to learning Biology. Through one-on-one sessions, students can address their doubts promptly, focusing on topics or areas where they lack confidence. This targeted approach ensures that students receive the precise support needed to overcome their weaknesses to promote a more thorough understanding and exam performance in Biology. This is especially useful if your child has a poor foundation in Biology and needs a domain expert to help them re-learn. You cannot afford to lose more time if your child is sitting for a national exam like O or A levels Biology in that year.
2. Nurture and master essential skills in Biology. As you can see in the challenges above, besides just knowledge of the content, your child needs to grasp important skills such as critical thinking, the ability to analyse data and a variety of stimulus materials, draw the correct conclusions, write strong scientific arguments, conduct practical/lab work and also maths calculation skills. Such skills require time and constant practice to nurture them, and most students would not know how and where to start. An experienced educator in the form of a private Biology tutor can curate a structured learning plan that progressively builds up the student's key skills. Drawing upon their extensive experience in tutoring students and analysing examination questions, they are able to accurately identify and hone the areas where your child needs improvement, ensuring they are well-prepared before significant examinations.
3. Enhance your child's exam-readiness and confidence with a comprehensive exam preparation plan from a revision schedule where Biology tutors assist in strategising effective time management plans, helping students prioritise topics for revision to ensure full coverage of the syllabus well ahead of the national exams. Private Biology tuition emphasises developing analysis of the questions as well as proficient answering techniques, guiding your child to draft accurate answers that help them garner marks during exams. Your child will also be familiarised with the variety of exam questions, including the different information stimulus formats that could potentially be tested.
This level of preparation with a Biology tutor reduces the element of guesswork for your child, increasing their exam readiness and confidence.
4. Exposure to a wide range of customised Biology learning content and materials. Instead of reading through the textbook and tutorial notes trying to figure out the important points by themselves, a good quality Biology tutor provides curated notes that help your child to break down complex Biology concepts into smaller bitesize easier-to-digest information. They can also provide summary notes to interlink the concepts across topics for ease of visualisation. According to SEAB's A level Biology assessment brief, section A of paper 3 might include stimulus material that is not directly related to the content in the syllabus. As such, there is a need for students to have some knowledge about prominent topics or concepts that might be outside the syllabus. As you might already know, the depth of Biology topic coverage differs across different secondary schools and junior colleges. To not fall too far behind, your child can benefit from customised notes and references received through Biology tuition.
********
What is the importance of Biology Tuition?
Are you aware that Biology is not just a standalone subject but is an important gateway to help students understand other sciences, such as Chemistry and Physics well?
Learning Biology well not only helps your child unravel the mysteries of life and the complex interactions between living organisms and their environments but also forms a solid foundation for pursuing prestigious science-related degrees at the university level. Specialised courses such as Dentistry, Environmental Studies, Food Science & Technology, Medicine, Pharmacy and Biomedical Sciences have prerequisite of Biology grades as part of the admission process.
Moreover, the Biology topics and concepts are built on from Secondary Schools to JC. If your child has poor Biology foundation and large learning gaps, he or she might lose motivation and feel that they are simply "bad" at Biology, which is untrue. At this juncture, it is important to have a coach or mentor in the form of a Biology tutor to make full use of time such as during term break, to close this knowledge gap and provide support to rekindle your child's enthusiasm for Biology and build their confidence back.
To achieve good scores in O or A levels, ample time is needed for preparation and revision. If your child aspires to pursue a career relating to the biomedical field, stop wasting time and help them chase their dream by engaging in Biology tuition early, before it is too late!
Singapore MOE Biology Syllabus and Topics in Schools
In lower secondary, students learn Biology, which is integrated as part of the general Science. To make learning science more straightforward and significant, the curriculum is structured around central core concepts. These core concepts help students understand the connections and links within and between biology, chemistry, and physics.
<MOE Lower Secondary Science Syllabus>
The foundation of science prepares students for more in-depth and complex Biology topics in Upper Secondary.
At the end of Secondary 2, students will select their Science subject combination according to their grades. Students who perform well in science can choose to study Pure Biology which is rigorous and has more comprehensive content than Biology offered as part of combined science. Taking pure Biology offers a good foundation for the Science stream at the Junior College level.
Your child will encounter a significant increase in the complexity and challenge of Biology content and materials as they move from lower secondary to preparing for O level Pure Biology. This is the reason why Singapore parents will start Biology tuition for their kids towards the end of Secondary 2, providing them with a head start and easing their academic stress since they need to cope with new subjects such as pure Physics or Chemistry.
<MOE Science Curriculum Framework O level Pure Biology>
As students progress to studying Biology at A levels, they can choose to take up the subject at varying levels of difficulty, namely the easier H1 Biology, the more commonly studied H2 Biology or the more advanced H3 Biology.
Generally, the structure of biology education in Singapore is methodically phased to form a continuous learning journey. It started with students learning about systemic functionalities of life during primary levels, transitioning into an understanding of physiological aspects at the O levels.
At the A-levels, there is a deeper exploration into cellular and molecular dynamics, coupled with insights into their broader impacts at macro levels. This learning journey is designed to cultivate students' scientific thinking and attitudes, preparing them for university-level life science courses and future scientific careers. Singapore's A level paper is much more difficult than the UK version and studying for Biology A level poses a great challenge for most students.
Here's the MOE O and A levels Biology Topics:
O levels Combined Biology:
1. Cells and the Chemistry of Life
- Cell Structure and Organisation
- Movement of Substances
- Biological Molecules
2. The Human Body – Maintaining Life
- Nutrition in Humans
- Transport in Humans
- Respiration in Humans
- Infectious Diseases in Humans
3. Living Together – Plants, Animals and Ecosystems
- Nutrition and Transport in Flowering Plants
- Organisms and their Environment
4. Continuity of Life
- Molecular Genetics
- Reproduction in Humans
- Inheritance
O levels Pure Biology:
1.Cells and the Chemistry of Life
- Cell Structure and Organisation
- Movement of Substances
- Biological Molecules
2. The Human Body – Maintaining Life
- Nutrition in Humans
- Transport in Humans
- Respiration in Humans
- Excretion in Humans
- Homeostasis, Co-ordination and Response in Humans
- Infectious Diseases in Humans
3. Living Together – Plants, Animals and Ecosystems
- Nutrition and Transport in Flowering Plants
- Organisms and their Environment
4. Continuity of Life
- Molecular Genetics
- Reproduction
- Inheritance
A levels H2 Biology:
1. Core Idea 1: The Cell and Biomolecules of Life
- Organelles and Cellular Structures
- Biomolecules of Life and Cellular Transport
- Proteins
- Stem Cells
2. Core Idea 2: Genetics and Inheritance
- The Structure of Nucleic Acids and Gene Expression
- Organisation of Genomes
- Control of Gene Expression
- DNA Mutations
- The Cell Cycle
- Inheritance
3. Core Idea 3: Energy and Equilibrium
- Transformation of Energy between the Environment and Organisms
- Communication and Equilibrium in Organisms
4. Core Idea 4: Biological Evolution
- Natural Selection and Adaptation
- Evolution and Biodiversity, Species and Speciation
Extension Topic A: Infectious Diseases
Extension Topic B: Impact of Climate Change On Animals and Plants
International Baccalaureate Diploma Programme (IBDP) Biology Syllabus and Topics
Biology is offered at the Standard Level (SL) or the more advanced Higher Level (HL) which has 150 hours versus 240 hours of curriculum time respectively. HL Biology students need to delve deeper into certain topics, explore additional areas, and study extension materials that are more demanding.
IB Biology is considered challenging due to the extensive content and skills required, and it is hard to achieve a high score for the assessments. According to the official IBDP published assessment statistics in May 2023, the mean grade for Biology SL is 4.15 out of a full marks of 7, and only a small percentage of students, 5.2% obtained the highest score of 7. Despite it being a tough subject, it is one of the most popular science subject, this can be due to the strength of the curriculum in preparing students for careers in science.
Beyond just focusing on theoretical understanding, the IB Biology curriculum cultivates scientific research abilities, such as formulating and executing experiments, dissecting and understanding data, as well as scrutinising scientific proofs. This is done through practical work in the laboratory, collaborative science projects and scientific investigation. The curriculum also challenges students to contemplate the global social, ethical, and environmental repercussions associated with scientific advancements.
<IB Biology Assessment Format>
IBDP SL Biology Topics:
Unity and diversity
- Water
- Nucleic acids
- Origins of cells
- Cell structure
- Viruses
- Diversity of organisms
- Classification and cladistics
- Evolution and speciation
- Conservation of biodiversity
Form and function
- Carbohydrates and lipids
- Proteins
- Membranes and membrane transport
- Organelles and compartmentalization
- Cell specialization
- Gas exchange
- Transport
- Muscle and motility
- Adaptation to environment
- Ecological niches
Interaction and interdependence
- Enzymes and metabolism
- Cell respiration
- Photosynthesis
- Chemical signalling
- Neural signalling
- Integration of body systems
- Defence against disease
- Populations and communities
- Transfer of energy and matter
Continuity and change
- DNA replication
- Protein synthesis
- Mutations and gene editing
- Cell and nuclear division
- Gene expression
- Water potential
- Reproduction
- Inheritance
- Homeostasis
- Natural selection
- Sustainability and change
- Climate change
So what are the key skills to score well in Biology? We have provided a list for you to refer:
<Practices of Science MOE Upper Secondary O level syllabus>
Secondary level:
To excel in biology, students need to hone the following skills:
1. Knowledge and understanding of fundamental Biology concepts
Grasping and recalling Biology syllabus content such as concepts, facts, processes, definitions and theories (e.g: Gene expressions, Respiration and Biological Molecules)

Familiarity with Biology vocabulary, terminology, and conventions

Ability to interpret the exam questions and knowledge of which content and concepts that are to be accurately applied.

Understanding, explaining clearly concepts of Biology and its real world implications
2. Handling information such as data and solving problems
Locating, selecting, organizing, and presenting information from various sources.

Translating information from one format to another.

Manipulating numerical and other types of data.

Identifying patterns, reporting trends, and drawing inferences from information.

Providing reasoned explanations for observed phenomena, patterns, and relationships.

Making accurate predictions and proposing hypotheses.

Problem-solving abilities, especially in novel situations, by applying principles and concepts within the syllabus logically and deductively.
3. Practical Biology Skills in Lab
Proficiency in using scientific instruments and apparatus, inclusive of operation techniques and safety protocols.

Determining scientific quantities accurately.

Interpreting and evaluating observations and experimental results critically.

Planning investigations and selecting appropriate techniques, apparatus, and materials.

Evaluating methods critically and suggesting potential improvements.
JC level:
<H2 Biology A level curriculum framework>
1. Good knowledge and understanding of Biology concepts in curriculum and even additional topics that are related but not covered
2. Ability to comprehen and apply scientific concepts and principles beyond just rote memorisation of factual information
3. Handling, Applying, and Evaluating Information (higher order thinking skills):
Differentiate between relevant and irrelevant information while assessing information.

Make comparisons, including identifying similarities and differences.

Construct strong scientific arguments based on the analysis and evaluation of information.

Justifying decisions made based on the information given

Apply knowledge, including principles, to new situations or scenario

Utilise skills, knowledge, and understanding from different areas of Biology to solve problems.

Effective essay writing skills by organising and presenting information, concepts and arguments clearly and coherently using appropriate language.
4. Practical & Experimental Skills (more emphasis as compared to O levels)
Follow a detailed sequence of instructions or applying standard experimental techniques.

Devise and plan experimental investigations, including constructing and/or testing a hypothesis.

Use techniques, apparatus, and materials safely and effectively

Evaluating experimental methods and techniques accurately
5. Exam-focused Biology skills
Interpreting questions accurately

Identification of the correct Biological topics, processes, concepts and their application to the question

Providing answers that consist the keywords which are clear and concise

Effective time management strategies

Accurate comprehension, interpretation and analysis of the scientific stimulus given in exams

Clear and concise procedures of Biological experiments

Sequential and clear workings of mathematical calculations and data booklets (if any)
********
Why classroom time is simply not sufficient to score well in Biology?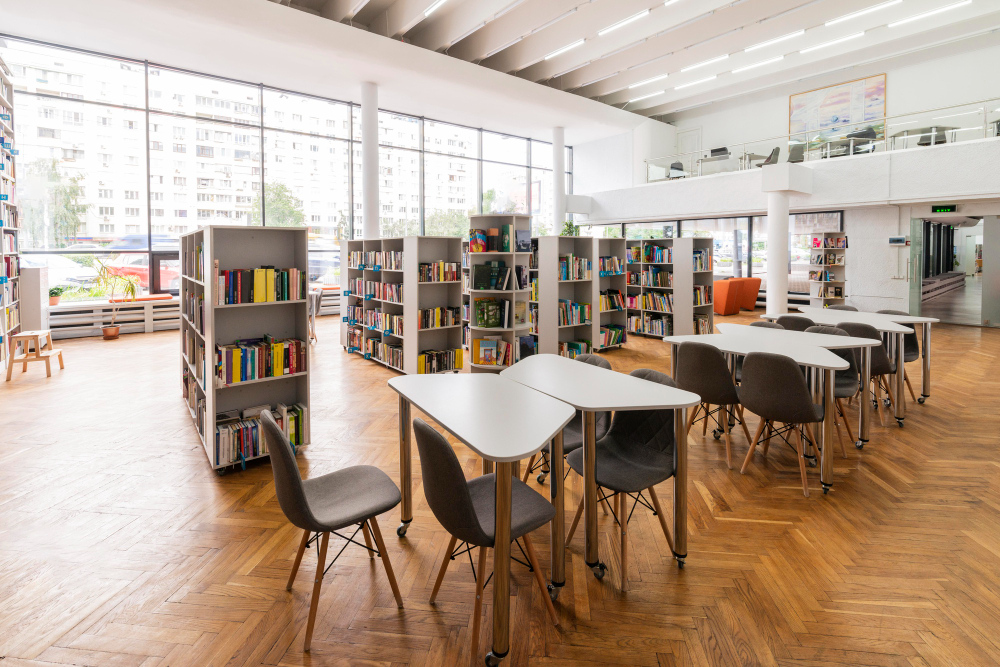 Biology is known for being a content-heavy subject, with its numerous scientific terminologies and processes, it is undoubtedly one of the more challenging subjects for students. The most significant learning obstacles include remembering the vast amount of information and truly comprehending the complex biological concepts and interlinking the various topics..
For a student studying in a MOE school in Singapore, the stakes are even higher. This is because their future career path is solely determined by the crucial Biology national exams O and A levels.
While school teachers give their best to try and cover all Biology topics in the syllabus before the national exams, the limited time in the classroom often doesn't allow for a deep dive into each topic.
Students are often bombarded with a mountain of information but may lack the clarity or time to fully internalise and apply this knowledge to exam questions. While Biology is an interesting subject, the format of learning in most schools is in a one-directional lecture format due to the huge class size of 30-40 students.
In various secondary schools or junior colleges, the approach to covering the depth and scope of biology topics can vary significantly. While some schools teachers do provide a rich and detailed understanding, others simply could not afford students the time to slowly nurture and develop the essential Biology skills they need for a deeper understanding. The quality of teaching and the comprehensiveness of content materials can differ greatly between schools, this impacts the student's standards of learning.
In a classroom setting, there is a lack of differentiated teaching strategies, which fails to cater to the diverse learning needs and paces of individual students. Classroom learning also leans heavily on rote memorisation, as the topics are covered quickly, or worse if teachers assume that students have a basic understanding and skimp over some topics.
Another hurdle students face is seeing the real-world application of the Biology concepts they learn. In the classroom setting, the rush to cover the syllabus often leaves no room for students to delve further into how these principles play out in practical, real-life scenarios, which is important for a science topic like Biology. Students fail to see the practical implications of theoretical knowledge learnt and are disconnected from the content.
Now, consider the case of a student juggling not just Biology but other demanding subjects like Chemistry or Physics for the first time. The stress multiplies, and managing the schedule becomes an uphill task. At such times many students fall behind and find themselves ill-prepared when exams loom.
That is where private Biology tuition can provide your child with a distinctive competitive edge over their peers.
Unlike the broad strokes of classroom learning, private Biology tuition provides a lifeline for your child. Tutors have the bandwidth to break down complex Biology topics, making them easier to digest. They often stay ahead of the school syllabus, leaving your child with ample revision time. With curated resources from various schools and credible sources, they can offer your child a more holistic view of the subject by pointing out trends in the exam questions setting and techniques for drafting answers. They offer detailed guidance at each stage to assist your child in reaching their Biology exam goals.
********
Biology Tutors in Singapore: The different profiles
Do you know that there are differences between the types of Biology home tutors in Singapore? Each tutor profile has its distinct advantages and disadvantages that could impact your child's learning of Biology. As well as the hourly tuition fees they will charge.
To help you make the decision to engage the best tutor for your child's Biology tuition, here is an explanation of the different tutor profiles and their pros and cons.
Full-time Biology Home Tutors
Just like any professional in their field, full-time tutors provide private Biology tuition as a career and typically work about forty or more hours a week, tutoring students from various different backgrounds, schools and differing abilities.
Most of the full-time Biology tutors are subject-matter experts in Biology and are domain-matter experts. Some specialise in teaching certain levels such as secondary O level Biology or H1,H2 or H3 level Biology subjects in MOE Junior Colleges, whereas some are well-versed in IB or IGCSE Biology syllabus.
Advantages of Engaging Full-time Biology Home Tutors
Typically, full-time tutors have achieved qualifications at the bachelor's level, such as degrees related to Biology (e.g: Bioscience, Bioengineering, Biomedical Science) which is why they have an excellent understanding of Biology topics and are able to break down complex Biology concepts and topics into easy-to-understand pieces of information for your child during Biology tuition sessions.
Due to their experience and regular contact with parents and students, they have the ability to handle students with different learning styles and academic abilities, from students who have weaker foundations to those with higher abilities. They are able to easily adapt their teaching materials and styles to the different personalities of children.
They are also familiar with the concerns of parents and are open to communication with parents in the form of feedback and will not hesitate to provide tips and guidance on how you can work together with them to better support your child's Biology learning at home.
As tutoring is their bread and butter, full-time Biology tutors are committed and dedicated to the tuition schedule and will be likely to continue tutoring your child as he or she moves through the academic levels because they understand that building rapport with your child is important in a private tuition setting and that it is always easier to teach a student where a relationship is established. That is why they are not likely to keep switching students.
Disadvantages of Engaging Full-time Biology Home Tutors
As full-time Biology home tutors are tuition experts, they tend to charge a higher hourly rate as compared to part-time tutors. This is due to their expertise in Biology subjects as well as their vast experience tutoring full-time over the years.
Parents are aware of the good results that full-time Biology tutors can achieve with their children. Some top-notched tutors are so popular due to their effectiveness that they might have limited available Biology tuition timeslots for parents to choose from and you might have to compromise on the schedule if you are really keen to engage their home tuition service for your child.
Working Professionals Biology Part-time tutors
Part-time tutors who are working professionals hold a full-time day job as a career and provide home tuition service as their side hustle for extra supplementary income. Usually, this group of tutors come from varied educational backgrounds, holding diplomas, degrees, master's or even Ph.D. qualifications in Biology or science-related areas.
Advantages of Engaging Part-time Biology Home Tutors Who Are Working Professionals
Most of the time, these working adults have either achieved stellar grades in Biology during their schooling days or have a genuine passion for Biology and wish to help students to realise their interest or potential in the subject. Some of them might be in a relevant Biology industry career, such as biotech, bioscience researcher, which makes them the perfect tutor for your child if they are interested in getting into similar career fields. In such cases, the Biology tutors are able to share with your child career advice and the day-to-day roles of different STEM careers and even provide their own educational journey as an inspiration to motivate your child.
Due to their work experiences, working adults are mature and have a great aptitude for tutoring or mentoring younger students. They can enrich your children's learning experiences by using real-world Biology examples or happenings to make textbook concepts relevant for your child.
A portion of part-time working adult tutors are fresh graduates from university who have retained the latest knowledge of Biology developments and can be excellent tutors to impart exam strategies and techniques to your child.
Some of the part-time tutors who are working adults have been providing home tuition for several years and are experienced and familiar with the school syllabus. These tutors will also have good track records and testimonials from parents or students.
Disadvantages of Engaging Part-time Biology Home Tutors Who Are Working Professionals
As this group of tutors hold a full-time career, their tuition slots are usually limited to weekday evenings or certain times during the weekends. It is typically difficult to obtain a weekday afternoon slot, for instance.
If the tutor is experienced, they might have several students and finding a common slot might be challenging; this is also true when arranging for make-up lessons. Due to their work schedule, if your child needs additional Biology tuition prior to tests or examinations, you will need to communicate and book slots way in advance to synchronise the schedule.
Student Biology Part-time Tutors
This group of Biology tutors are students who are presently studying in polytechnics, universities or pursing their masters or Ph.D. They provide Biology tuition services for income to supplement their student life. Typically, because of their profile, this group of tutors are younger and in a closer age range to your child.
Advantages of Engaging Part-time Biology Home Tutors Who Are Students
The biggest advantage of engaging student Biology tutors is that they charge a lower rate as compared to other tutor profiles. This makes it more budget-friendly for parents who are looking at tuition for multiple subjects.
Due to the school schedule of students, they are able to provide more flexibility in terms of tuition slots during weekday afternoons, additional Biology tuition lessons for catching up during their term break and makeup lessons are usually easier to arrange.
As this group of tutors are students themselves, they are familiar with the newer educational methodology in Biology and assessment criteria, such as practical Biology examinations or even using Tiktok or Youtube Biology explanations or experiment videos to make learning fresh and engaging for your child.
They can also establish rapport easily with your child due to their closer age range and can adopt a teaching style that can build a better connection with your child, for instance, understanding the challenges and stresses that your child faces when learning Biology. This builds a positive learning climate, which will help your child to learn Biology more effectively.
Lastly, as student tutors also go through the pressure of the need to do well in examinations, they fully understand the circumstances of your child and are in a good place to journey together with them. This is especially true for recent O-level or A-level graduates who managed to score well in Biology subjects, and these student tutors can coach your child and inspire them to perform as well.
Disadvantages of Engaging Part-time Biology Home Tutors Who Are Students
It is essential to note that, unlike professional Biology tutors, student tutors do not have the same years of tutoring experience in handling different types of students or have developed expertise in teaching strategies and methodologies.
As they are not subject matter experts yet, they might not have the deep and rich knowledge to teach more complex Biology subjects such as higher-level junior college such as H1 Biology.
Sometimes, student tutors might have an irregular school schedule due to their examinations, CCAs or other school commitments, which can limit their time to schedule home tuition lessons.
When engaging student Biology tutors, it is important to consider the age gap between the tutor and your child as well as your child's receptiveness towards learning from a tutor who is closer in age. The dynamics between the student tutor and your child have to be taken into consideration.
When hiring a student part-time Biology tutor, it is important to engage a reliable and trusted tuition agency to conduct proper screening and shortlisting to ensure that the student tutor is of quality and committed to tutoring your child.
MOE-Trained Biology Home Tutors
Biology home tutors in this category consist of two profiles: the MOE teachers who are currently teaching in schools or ex-MOE teachers who have left service and no longer teaching in schools.
The common factor is that these two groups are officially trained in NIE and are professionally certified teachers who have expertise in developing structured teaching plans, utilising teaching strategies on students and actual teaching experience in schools.
Advantages of Engaging MOE-Trained Biology Home Tutors
Tutors in this category are top-tier and very sought-after, especially by parents who are determined to pull up the socks of their children's Biology grades and willing to put in the budget to engage this group of tutors to achieve the desired Biology grades for their child within a short time.
MOE-trained tutors are very familiar with the school syllabus and are content matter experts; not only that, they are also aware of the workings behind how examination papers are set and marked by schools. This gives them an edge in being able to spot or predict exam questions and knowing exactly which are the more important Biology concepts and topics your child should focus on, including the answering techniques required for Biology questions for a student to score well.
Being teaching professionals, they are laser-focused on pinpointing and addressing the weakness of your child and know exactly the teaching strategies they should employ to aid your child's understanding and improvement over a shorter period of time.
MOE-trained tutors have both familiarity and an excellent understanding of the specifics of the syllabus and will align their Biology tuition to cover all aspects during the lesson. They are also aware of the commonly made mistakes or misconceptions students typically have due to the sheer number of students they have taught over the years.
Disadvantages of Engaging MOE-Trained Biology Home Tutors
Due to their teaching qualifications, effectiveness and strong demand from parents, MOE-trained Biology tutors charge the highest tuition rate among all tutor profiles. It is a huge financial commitment to hire MOE-trained tutors, especially if there are a few children in the household or tuition is needed for multiple subjects.
The supply of current MOE-trained school tutors is very limited. Due to the change of regulatory procedure by the Singapore Public Service Division in 2021, school teachers can only teach tuition if approval is granted by their school principal and for valid reasons. Therefore, it is difficult for a MOE school teacher to be available for Biology home tuition.
Lastly, as the dynamics of classroom teaching are different as compared to a smaller-group or one-to-one home tuition setting, which is often more intimate and personalised, it is still important to assess whether the personality and style of a current or ex-MOE tutor is suitable for your child. For instance, an authoritative teaching style might work well as a classroom management technique but might fail in a one-to-one setting with a student who is already struggling with Biology.
********
Different Types of Biology Tuition in Singapore
1. Biology tuition in the tuition centre
Biology tuition in a tuition centre can be in a large or small group setting which ranges from a group of 6 to sometimes 30 or more students. Students usually have to travel to a physical location for tuition classes that are set out on a fixed schedule.
Some Biology tuition centres specialise only in Biology classes. This allows the centre to focus more on curriculum and developing good Biology teaching strategies while other centres offer tuition in multiple subjects.
As compared to home Biology tuition, there is little freedom to select the Biology tutor, especially one that can match your timeslot and preferred tuition centre outlet. Usually, the popular Biology tutor's classes are packed full, and you might be put on a waitlist with an indefinite waiting time. Moreover, there is also additional time spent on commuting and make-up lessons can be hard to schedule since the lessons are less flexible as there is a need to cater to other students and classroom availability.
2. Home Biology tuition
Parents can hire a Biology tutor to provide one-to-one tuition services either in the comfort of your own home or at the tutor's place (if your place is not conducive) at a timeslot that is convenient for you.
A private Biology tutor does not play the role of a teacher, which is defined as someone who will deliver lessons in a more formal and bigger setting. Therefore, the skillsets of being a good tutor can be different compared to that of a teacher.
Home tuition is in a more intimate and private setting, effective home tutors are better able to aid weaker students in mastering Biology quickly because they are usually equipped with good interpersonal skills. This allows them to build rapport and credibility with their students to elevate their joy and learning experience as compared to a group setting.
3. Private small group Biology tuition
Due to budget constraints, some tertiary students or their parents might hire a private Biology tutor to teach a small group of 2 to 4 students who can be friends or classmates at an indicated location, such as the tutor's place or a co-working space and split the hourly tutor fees among themselves.
Besides reducing tuition costs, small-group private Biology tuition is popular at the tertiary level (upper secondary or JC, IB) because students can share their ideas and help clarify each other's misconceptions through discussions. Each student in the group can also bring their own understanding, perspectives and experiences when approaching Biology exam questions. This helps to shorten the learning curve for your child and lessen similar mistakes that were made by their peers.
Lastly, learning in a group enhances motivation as the interaction can help students to be more engaged and look forward to attending the Biology tuition sessions.
4. Online Biology tuition
Remote learning has taken off post-COVID, and both tuition centres and private home tutors offer the option of online Biology tuition for students who prefer this.
This option can be explored, for instance, if a Biology tutor is not able to meet your schedule due to the commuting time needed to travel to your place as he or she has a lesson prior to yours. Remote Biology tuition is advantageous if you would like to minimise your child's contact with people so as not to fall sick, especially when it is close to important examinations such as O or A Levels.
********
How to select a Biology home tutor for tuition lessons?
To help you narrow your search, here are some essential qualities you should look for in a Biology tutor:
1. Dedicated and committed
Good Biology tutors customise lesson plans in order to help your child grasp Biology theories and solutions. Always punctual and responsive even after Biology tuition class is over. They are dedicated and committed to the scheduled lessons and work together with your child to achieve their Biology goals.
2. Customised notes and resources
Our tutors have years of experience in conducting Biology tuition. Over the years, they have collected additional learning materials from the top schools in Singapore. These materials will aid students in their learning journey and help them improve their Biology examination results. At Tutor City, we ensure that our recommendations include if the Biology tutor will be providing learning resources.
3. Empathy
Best Biology tutors do not rush through the lessons but cater to students' pace of learning. The best Biology tutors understand the challenges students face. They also use the tutoring sessions to understand the student's weaknesses in the subject. Once they recognise these weaknesses, they can devise a schedule that helps students overcome their weaknesses.
At Tutor City, we have incredibly experienced Biology tutors. They easily spot the weaknesses of the students and help them improve. You will notice a significant improvement in results in no time.
4. Experience and ability to teach Biology as your child progress
Tutors providing Biology tuition need to have a few years of experience teaching at a certain level and also as your child advances through the education system. It shows that they have the capability to help students excel. That is why experience is the first thing you should look for when finding the right tutor for your child.
With experience comes expertise, and such tutors will make sure that students don't make common mistakes in their examinations. At Tutor City, we recommend tutors who have years of teaching experience of a similar level. You can count on us to provide the best recommendation so you can choose a tutor that best fits your child's needs.
Want to know more? View our tutor listings here
Support from Tutor City to select a suitable Biology tutor
Tutor City is committed to helping you select the best Biology tutor for your child. Here is the support you will receive when hiring a tutor for Biology tuition:
Carefully screen and highly qualified Biology tutors with excellent teaching skills and experience

Fast response time of within 24 hours to receive tutor profiles for your selection when you put in a Biology

tutor request form

Arrangement of a phone interview with the shortlisted tutor

Free consultation with us to understand your requirements and advise you on a suitable Biology tutor profile

Follow-up service on the feedback of the Biology tutor after your first lesson

Flexibility to change tutor if you find him or her unsuitable, only the lessons taught will be charged

100% no fees charged to you for our Biology tutor-matching service
********
Tutor City: Singapore's Premier Biology Tuition Agency
Tutor City is Singapore's premier Biology tuition agency, we strive to provide top-notch customer service to help students find their ideal Biology home tutor.
Our mission is to help parents save time and effort in looking for a Biology tutor by offering customer-friendly tutor-matching services through our qualified tutors who are thoroughly screened, regardless of the budget and tuition location.
Put in a tutor request form with us now!