O Level Chemistry - The Full Guide to O Level Chem in Singapore
The Complete Guide to O Level Chemistry in Singapore
As the central science which students can take alongside either Physics or Biology, O Levels Chemistry remains one of the greatest challenges. If a student does not do well in Physics or Biology at the lower secondary level, he or she can always choose not to continue with it in upper secondary, but that's not the case with Chemistry. Therefore, it's essential for all students to have a solid grounding in the subject if they are to do well and bring up their overall aggregate.
Whether you are sitting for Pure Chemistry or Combined Chemistry, you will need to have a good understanding of the different topics that will be tested. Chances are, if you struggle with Chemistry, you will already be aware of your own areas of weakness by the time you reach Secondary 3. Here is where engaging Chemistry tuition can be to your best advantage. Read on to find out everything you need to know about O Levels Chemistry in our comprehensive guide!
Taking a Closer Look at O Level Chemistry
To score well in O Level Chemistry, you will need to be knowledgeable about the different compounds and elements that the world is made out of. On top of that, you will need to know how this relates to the latest scientific developments and be able to relate that to real-world applications.
For students who are lucky enough to have an interest in Chemistry, you may find the topics fascinating and look forward to classes, but that doesn't mean you don't struggle sometimes. Students who intend to enter JC and take up A Levels Chemistry will need to ensure that you build a strong foundation in all the fundamentals if you do not wish to struggle in JC.
Even students who do not intend to pursue a Chemistry-related path in future will need to score well enough to enter the JC or Diploma course of their choice. Doing well in Chemistry can seem almost impossible at times, but with consistent effort and practice, it's definitely achievable as many students have shown us.
Besides putting in the necessary practice and learning from your mistakes, remember that there's no shame in asking for help. Engaging an O Levels tutor to help you with the subjects you are struggling in will maximise your chances of achieving your desired grades!
Understanding the Key Objectives of O Level Chemistry
Whether you are taking Pure or Combined Chemistry, there are a number of objectives that SEAB has outlined for students. At the end, students should be able to:
- Demonstrate knowledge and understanding when it comes to a range of scientific concepts, laws, facts, theories, terminology and more
- Select, organise and present information from multiple sources
- Make use of different types of information to formulate hypotheses and solve problems
- Carry out experiments by making the right choice of apparatus and applying the right techniques, on top of recording observations and estimates clearly
How the O Level Chemistry Paper is Formatted
Now, let's take a closer look at what you can expect from the O Level Chemistry papers.
Pure Chemistry
Paper 1: Multiple Choice – 1 hour, 40 marks, 30% of total score
40 multiple-choice questions (MCQs) can be found in this paper, all of which are compulsory to answer.
Paper 2: Structured & Free Response – 1 hour 45 minutes, 80 marks, 50% of total score
This paper is further divided into two sections. You can attain a maximum of 50 marks for Section A, and all the questions here are compulsory although they will vary in complexity and weightage. On the other hand, Section B will consist of three questions. The first two are compulsory to answer, and you can take your pick from the last two, answering only one. This last question will account for 10 marks.
Paper 3: Practical Test – 1 hour 50 minutes, 40 marks, 20% of total score
In fulfilment of Paper 3, students will carry out experiments in answer to a number of practical questions. This will test them on their prac
tical as well as data analysis skills.
Combined Chemistry
Similar to Pure Physics students, Combined Chemistry students will take papers that consist of MCQs, free response questions and a practical exam respectively. However, they will seat for a total of four papers as the Structured & Free Response papers for Chemistry and Physics or Biology are separate. Combined Physics students will take Paper 2 whereas Combined Biology students will take Paper 4, with Papers 1, 3 and 5 being compulsory.
Paper 1: Multiple Choice – 1 hour, 40 marks, 20% of total score
There are 40 compulsory questions to answer in this paper, with Chemistry and the other science being covered in an equal weightage.
Papers 2, 3 & 4: Structured & Free Response – 1 hour 15 minutes, 65 marks, 32.5% of total score each (65% in total)
Students will take two of the three papers depending on their subject combination. As usual, the paper is divided into two sections, with Section A worth 45 marks. All the questions in this section are compulsory. On the flip side, students only have to answer two out of three questions in Section B.
Paper 5: Practical Test – 1 hour 30 minutes, 30 marks, 15% of total score
In this paper, students will answer either one or two compulsory questions on both the sciences. While the topics for both Pure and Combined Chemistry are mostly the same (Chemical Reactions, Metals, Organic Chemistry, the Periodic Table and more), Pure Chemistry students also have to familiarise themselves with Electrolysis and Energy from Chemicals.
Common Challenges Faced in O Level Chemistry
There are many challenges facing students in O Level Chemistry, some of which may not have to do directly with your understanding of the relevant concepts. Here is where it's important to identify your areas of weakness and know where you need to improve.
Below are some of the common challenges faced by students when taking on the O Level Chemistry paper:
Poor time management: You may feel ready and equipped with sufficient knowledge to take on O Levels Chemistry. However, if you are having trouble completing the papers on time, you could end up costing yourself some valuable marks which could make the difference between a grade.
Focusing too much on one question: Sometimes, students have to learn to cut their losses and move on from one question if they find themselves spending too much time on it. This is especially true of MCQs, where each question may present a number of very similar options. Instead of wasting too much time deliberating between the two best choices, move on and answer the easier questions first. If you find that you still have time after answering most of the questions, you can always come back to the more challenging ones later on.
Unable to apply the right concepts: With the sheer number of topics that are tested in O Levels Chemistry, it can be difficult picking out the right concepts to apply to each question. Taking too long to think can result in time wastage and students may end up being unable to finish the paper.
Possessing poor practical knowledge: Even students who have a deep understanding of theoretical concepts may struggle to apply them in the practical component of the exam. One reason for this can be the lack of opportunities to practice. As a teacher is always required to be present in the science lab, students can find that they have limited opportunities to practice and on top of that, labs are closed during the exam period. One way around this is to attend tuition classes at a centre with an in-house science lab.
Whether you can relate to one or more of the above common challenges, there's no shame in seeking help and learning from your mistakes. In fact, the earlier you do that, the better. Building a strong foundation in Chemistry is all about starting early, and you will find that there's not enough time to cram everything at the last minute.
Secrets to Scoring Well in O level Chemistry
Now that you know some of the common challenges students face with O Levels Chemistry, you may be wondering how you can overcome your areas of weakness and turn them to your advantage. Read on for some top tips and tricks for how you can score well:
Be consistent with revision: Although you will be seating for a number of subjects at O Levels, chances are you aren't equally weak in all of them. To this end, you will want to plan out a revision schedule that allows you to spend more time on your weaker subjects and less time on the ones you are already strong in. The same applies to the many topics you need to master within each subject. Pay more attention to the areas you need to improve in, but don't forget to go back to every topic from time to time to make sure you don't forget any valuable information.
Move on from questions that stump you: If you are faced with a question that stumps you in any paper, especially if it carries a low weightage, the best strategy is to move on and come back to it later if you have time. If you dwell too much on it, not only will you be wasting the limited time you are allocated, this also means that you will rush through the remainder of the paper and be more prone to careless mistakes, which should be avoided at all costs.
Practice under timed conditions: Practice on its own may not be enough if you struggle with time management. When that's the case, the best thing you can do is set a timer and simulate actual exam conditions. That way, if you are taking too long to answer the questions, you will have an idea of how much more you need to speed up.
Pay extra attention during practical lessons: Because you will not be able to practice for the practical exam as and when you wish, it's especially important that you pay attention during labs. Take the opportunity to write down as many notes and details as you can, and don't be afraid to ask questions if there's anything you don't understand. After each class, take some time to review your notes and if anything is still unclear, be sure to seek help.
Start early and avoid cramming: This tip applies to all subjects – cramming is a bad idea and can actually be counterproductive. Instead, the best thing you can do for yourself is to start revising early and have a clear goal in mind. Cramming can result in lack of sleep and subsequently, an inability to focus in class or even during the actual exam! This can also result in an impaired memory, which can mean all your revision has been for nothing.
Seek out the help you need: Sometimes, learning in class simply isn't enough. It may be time to admit that you need a little help, whether that's asking your teachers for review sessions after class or engaging a tutor who can give you personalised attention. Depending on your needs and learning style, you may prefer to attend classes at a tuition centre, engage a private tutor to come to your home or even opt for online tuition. Remember, there's no shame or judgment in seeking help, and a good teacher should never make you feel uncomfortable for asking questions.
How Engaging Chemistry Tuition Can Help
Still have some doubts or reservations about engaging tuition? Or wondering exactly what it can do for you when you will also be practicing and revising in your own time? Below are some of the top benefits of engaging tuition, as told by students who have been through it:
Strengthen your foundation and catch up with peers: If you find that you are behind your peers due to a weak foundation which hadn't been rectified during your Lower Secondary years, you may be wondering how you will ever catch up when there's new material being introduced each week. Your teachers may not have time to pay too much individualised attention to you due to large class sizes, which is where engaging tuition will be helpful.
Enjoy access to round-the-clock help: Have you ever been revising or doing practice papers after school and find yourself stuck at a question? You may have filed that away to clarify with your teacher the next day but by that time, you may have forgotten what it was you meant to ask. The good news is that many tuition teachers and private tutors offer round-the-clock help through WhatsApp or social media platforms, ensuring that someone is always available to answer your questions even after hours.
Boost self-confidence: As your knowledge and skills improve, gradually you will start to notice a difference in your confidence levels. Students can feel uncertain or constantly be questioning themselves when answering questions, even if they possess the relevant know-how to do so. With more individualised attention, tutors have the ability to build up students' self-esteem, which can go a long way!
Ask questions without shame or judgment: There should never be any shame or judgment in asking questions or clearing up any doubts you have. However, some students may not feel very comfortable doing so in front of a classroom full of peers. Well, with private tuition, you won't have to. Even if you have joined a group tuition class, it's easy to request an individual consultation after hours!
Improve your grades: And perhaps the most important of all – engaging tuition can help you achieve your desired grades! Of course, you will still have to put in the time and hard work, but you can rest assured that you are in the best hands!
With so many perks you can reap from engaging tuition, it's never too late to start. Whether you are in Lower Secondary or nearing the start of Secondary 4, you can start the search for a good tutor now!
Get Ready to Score Your Desired Grade in O Levels Chemistry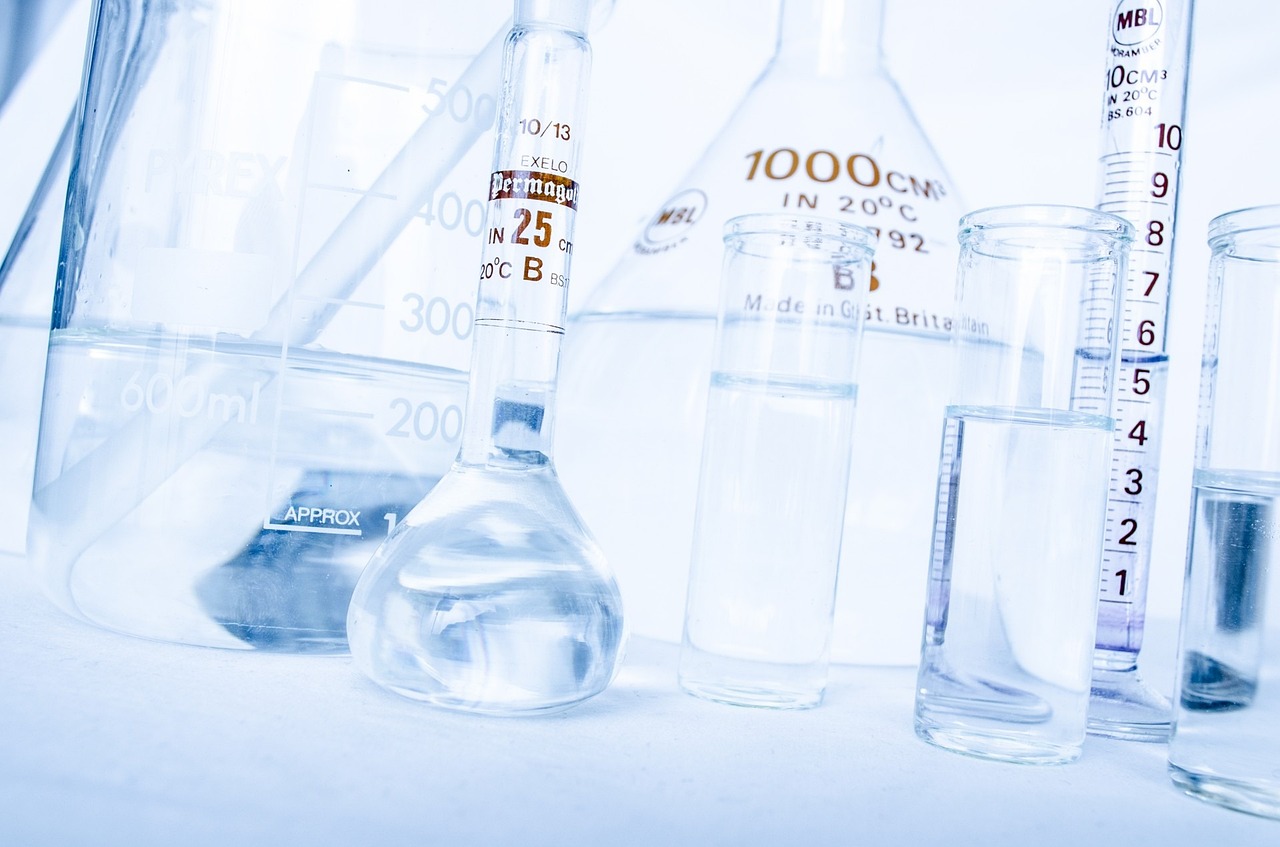 No doubt, many students are intimidated by the prospect of O Levels Chemistry, but there's no reason you can't achieve your desired grade with time, hard work and patience. If you are considering engaging tuition but have no idea where to start, why not request a tutor from us at Tutor City? All you have to do is let us know a few basic requirements you have and we will send you a list of the most suitable tutors for you to choose from within 24 hours!
At Tutor City, we aim to help students and parents cut through the noise and be matched with a tutor who ticks all your boxes within a short turnaround time. All our tutors go through a rigorous vetting process before being approved to register with us. If you are looking to boost your Chemistry grades and eventually attain your desired grade in O Levels, let us help you get started today!