Get The Best O level Tutor And Improve From F9 to A1
Singapore's education system is highly competitive. The GCE "O" level examination is a junction which determines the path that your child is going to take. The results of this examination will decide whether your child proceeds to a Junior College, a Polytechnic or an Institute of Technical Education. Admission to a good college will increase the chance of going to a better university.
We all know that achieving good results for the O-level examinations will have a great impact on any Singaporean's future. Ask anyone who failed the O levels and you will get a sob story on how his future career ended up or having to retake the O level all over again. The tutor you have really plays a huge part in your child's O level result.
The highly demanding academic system calls for more and more parents to seek help from private tutors to better prepare the child for more challenges ahead. In order to excel and to gain a competitive edge over the peers, it is essential to hire a O level private tutor to provide your child the guidance required for success. This is where the foundation for the future lies.

6 Reasons How O level Tuition Can Benefit Your Child
1. Familiarity with syllabus: Select from our amazing pool of qualified O level tutors. Our O level tuition teachers are extremely familiar with the syllabus and exam formats for the GCE O level exams.

2. Safe environment: In a home tuition environment, your child will be less shy about asking questions as compared to in school where they fear being laughed at by their friends.

3. Provide materials & exam papers: Good O level tuition teachers share tips on how to explain difficult topics eg in Physics/Chemistry/Maths concepts, in the easiest way and provide notes / past year O level or other secondary school exampapers.

4. Flexibility: Choose the day as per your child's schedule. Secondary school students are often busy with CCAs, performances, enrichment classes etc.

5. Personalised attention: A good O level tutor Singapore can identify weak areas and provide a customised lesson plan, something that cannot be done in a classroom or tuition centre.

6. Convenience: A home tutor travels to your home and brings the materials to you, therefer reducing time wasted in commuting and your child need not lug his schoolbag around.

Let our tutors help! View our impressive list of tutors

How much do O level tutors charge?
The average hourly fees for O level tuition ranges from $35 per hour to $90 per hour, depending on the tutor's credentials, experience and the level to teach.

Tuition Rates
Per Hour

Part-Time
tutors 1

Full-Time
tutors

Ex/Current
Teachers

Secondary 1

$35 - $50

$55 - $65

$70 - $100

Secondary 2

$35 - $50

$55 - $65

$70 - $100

Secondary 3

$35 - $50

$60 - $70

$75 - $100

Secondary 4/5

$35 - $50

$60 - $70

$75 - $100
1. Includes students in polytechnics, universities and graduates tutoring part-time.
2. If your child has special needs, go to our SPED page to understand the certifications and fees that SPED teachers are quoting.


Tutor City Can Help You Find The Best O Level Tutor
1. Best O level Home Tutors
Being in this industry since 2010, we have compiled a list of top tuition teachers specialising in O level subjects. They are best placed to assess, identify and resolve your child's O-level issues. Our O level home tuition teachers will monitor the gradual progress of your child and to equip them with the skills to excel in the O-level examinations.

2. 1-to-1 focus and dedication
In school, teacher might not have sufficient time to attend to the needs of every students. Some students might not even fully comprehend what was being taught before they have to move on to the next chapter. They will have difficulty following up with the syllabus and catching up to their peers. We believe that O level home tuition is able to help your child overcome these difficulties.

O level home tuition has more benefits than group tutoring at tuition centre. Home tutor provides 1-to-1 attention to your child. Our tutors are experienced and well trained to coach using illustrations to ensure that your child's learning is not only solely on theories but also on the application of concepts.

Your child will be taught the techniques to decipher tough questions and skills to answer questions in examination. It gives added advantage over the peers as our tutors will impart in-depth knowledge to your child which will be useful for his/her academic learning journey in future.
Why Are The O levels so important?
The SEAB O levels examination is the gateway to higher education, be it JC, Polytechnic or higher. If your child do poorly, his/her future would look very bleak.With increasing difficulty of the SEAB O level syllabus, it gets harder every year to score that A1.
It is imperative to start correcting your child's faults early with our O level private tutors who can make the difference between an A grade and B grade.
Tutor City aims to offer quality O level home tuition to suit the learning needs of every child. We believe that through proper guidance to boost your child's learning capability, he/she will definitely excel and remain ahead in the competition.

Subjects as per SEAB O level curriculum:
1. English - including O level English Oral
2. Mother Tongue – Chinese, Malay, Tamil, Hindi, Punjabi. Including O level Chinese Oral, Malay Oral etc.
3. Lower Secondary Maths and Science
4. Elementary and Additional Maths (E maths, A Maths)
5. Physics, Chemistry, Biology
6. Combined Science
7. Combined Humanities
8. Geography
9. History
10. Literature
11. Social Studies
12. Principle of Accounts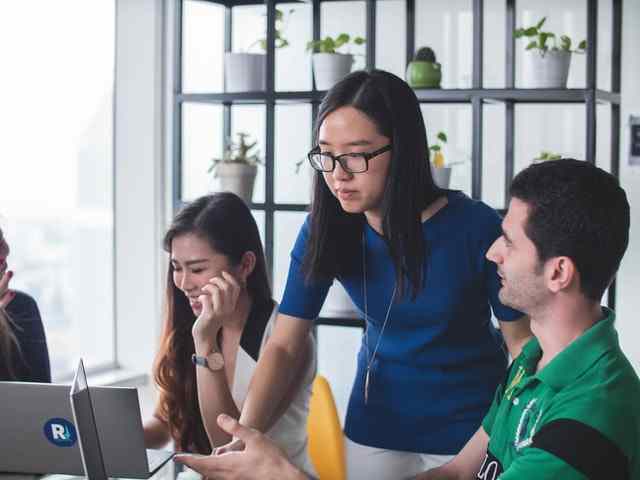 Struggling with one of the subjects? Seek help now!
We can help your child get the results they need to progress

Even if your child is unsure of which educational paths to take, getting good results in the O levels would open many options to choose later on, be in locally or overseas studies. One may also be an O level private candidate if the first attempt yielded poor results, check the SEAB website for the O level private candidate requirements if this is an option you are considering.
Should he/she score straight As, your child will be set up for success!
Enrolling in an elite school with outstanding facilities and modern-day learning tools, your child's development will surpass many others in the same age, setting the stage for a lucrative and fulfilling career.
Therefore, getting a good GCE O level tutor will improve their performance and skyrocket their grades for a better future!
"8 Tips to Score Well for O Levels"


Need a O level study mentor urgently? Get one quickly!

Tutor City: #1 O-Level Home Tuition Agency
Tutor City is a reliable and reputable Singapore tuition agency. We have a broad database of experienced O level home tutors who offer guidance in various secondary subjects and are determined to build a strong academic foundation for your child. Our tutors are highly experienced and familiar with the O Level syllabus.

Depending on your requirements, parents have the flexibility to opt for engaging one tutor for all subjects, or different tutors for individual subjects. Our aim is to offer a suitable O level home tutor to provide quality O level home tuition for your child.

We have specialist tutors for every subject at affordable rates and at the comfort of your own home, no travelling needed thus saving time for your child