O Level Physics – The Full Guide to O Level Physics in Singapore
Everything You Need to Know About O Level Physics in Singapore
For the majority of secondary school students in Singapore, the O Levels present the final hurdle to overcome before progressing onto the next stage of academic life. Whether your goal is to enter JC or be accepted into the Diploma course of your dreams in Poly, you will need to attain the right grades for it. Of course, doing so is easier said than done, and students will have to put in the requisite time and effort in order to score well.
One of the subjects students end up struggling most with is Physics. As a subject that can open up many doors at the higher education level, it's important to build a strong foundation way ahead of the actual day of the examination. Despite this, it's possible for any student to excel in Physics with the right attitude and assistance. For many students, this would mean engaging O Level tuition to give them an edge and allow them to address areas of weakness ahead of the exam.
In this article, we share with you everything you need to know about O Level Physics as well as some top tips and tricks to prepare yourself for the big day!
An Introduction to O Level Physics
When choosing a subject combination for Secondary 3, students who wish to take Physics are usually advised to consider what they wish to do in future and whether they struggle with Maths. As a general rule, students who are not strong in Maths will find Physics to be challenging as it involves lots of calculations and the application of concepts, much like Maths. Students who are keen to pursue a future career in Engineering or anything else related to Physics. However, you have to make sure you are dedicated to it, as scoring well in Physics isn't something that can be achieved through rote memorisation like it can be, to a certain extent, with Biology and Chemistry.
That said, the general consensus is that O Level Physics isn't an easy subject to score well in. You will have to set aside some time for practice and revision every day, and most students require an additional helping hand. Whether that is scheduling study sessions with friends, seeking out consultations with teachers or engaging a Physics tutor, students can maximise their chances of doing well by seeking out all the help they can get. There's no shame in asking questions and taking every opportunity to improve -- after all, that's the only way you will get better!
Understanding the Objectives of O Level Physics
According to SEAB, below are the main objectives of O Level Physics. Students should be able to:
- Demonstrate a level of knowledge and understanding of scientific concepts, terminology, apparatus and more
- Handle this information and be able to present it in a number of different ways, including in words as well as through symbols and graphs
- Carry out experiments by following instructions, selecting the right apparatus and making use of the right techniques on top of being able to record observations
Topics tested in O Level Physics
A variety of topics are tested in both Pure and Combined Physics. While many of them overlap – including Kinematics, Pressure, Transfer of Thermal Energy and more – there are a few additional topics Pure Physics students need to master. These are: Temperature, Magnetism, Electromagnetism and Electromagnetic Induction.
Taking A Closer Look at the O Level Physics Papers
Whether you are taking Pure or Combined Physics at O Levels, it helps to know how the papers are formatted before the big day.
Paper 1: Multiple Choice – 1 hour, 40 marks, 30% of total score
In this paper, you will answer 40 multiple-choice questions.
Paper 2: Structured/Free Response – 1 hour 45 min, 80 marks, 50% of total score
Paper 2 can be further divided into Sections A and B. In Section A, you will find a number of structured questions that add up to a total of 50 marks. In the next section, you will find two compulsory questions that require you to suggest a way of solving a data-based problem. For the last question, you get to choose between two options, which will carry a weightage of 8 to 12 marks.
Paper 3: Practical Test – 1 hour 50 mins, 40 marks, 20% of total score
Again, you can expect to find two sections in this paper. Section A will require you to conduct practical experiments in answer to one or two questions. This will take up 55 minutes. Similarly, Section B will take 55 minutes to complete, and you will be required to answer a compulsory practical experiment question.
Students can take Physics as a combined subject with either Chemistry or Biology. Regardless of which combination you have chosen, there will be a total of four papers with Combined Physics. Papers 1 and 5 will focus on both subjects, with Paper 2 being a Physics paper, Paper 3 focusing on Chemistry and Paper 4 on Biology.
Paper 1: Multiple Choice – 1 hour, 40 marks, 20% of total score
Similar to the Pure Physics paper, Paper 1 features forty multiple-choice questions that are compulsory to answer.
Papers 2, 3 and 4: Structured and Free Response – 1 hour 15 minutes, 65 marks, 32.5% of total score each (adding up to 65%)
This paper will focus fully on Physics, Chemistry and Biology respectively. Combined science students will take the two papers relevant to their subject combination. Again, the paper is divided into two sections, with Section A coming with a number of structured questions that are compulsory to answer and Section B containing three questions, from which students will pick two to answer.
Paper 5: Practical Test – 1 hour 30 minutes, 30 marks, 15% of total weightage
Here, students will need to answer one or two compulsory questions on the respective sciences.
Common Challenges Faced By Students
So, why does the O Level Physics pose such a challenge to students? Read on to find out some of the most common reasons:
Time constraints:

Some students can struggle to finish the papers on time, which can be particularly true with Paper 1. When presented with multiple choices, there can be information overload and students can have trouble selecting between two similar choices. As you only have an hour to finish answering 40 questions, you cannot afford to waste too much time on one question. Here is where effective time management is needed.

Predicting the wrong questions:

It's a common practice for students and teachers to try to 'spot' questions that will appear in papers. However, this may not always end up being accurate, and students may find that they have neglected the topics that carry more weightage in the actual paper. As a result, they can be ill-prepared to take on the questions they have to answer despite having revised extensively.

Lack of opportunities to carry out practical exam practice:

Unlike the first four Papers, which students can carry out practice for in their own time and at their own pace, the same cannot be said for Paper 5. Students are only able to practice when the labs in school are open and a teacher is available for supervision. If you find that you lack sufficient opportunities to practice, especially when the school labs are closed during exam time, you may want to consider signing up for classes at a Physics tuition centre that comes with its own in-house lab.
If any of these challenges sound familiar to you, the good news is that it doesn't have to stay that way. There are many tips and tricks you can follow in order to score well and improve on your areas of weakness before the big day rolls around.
How to Score Well in O Level Physics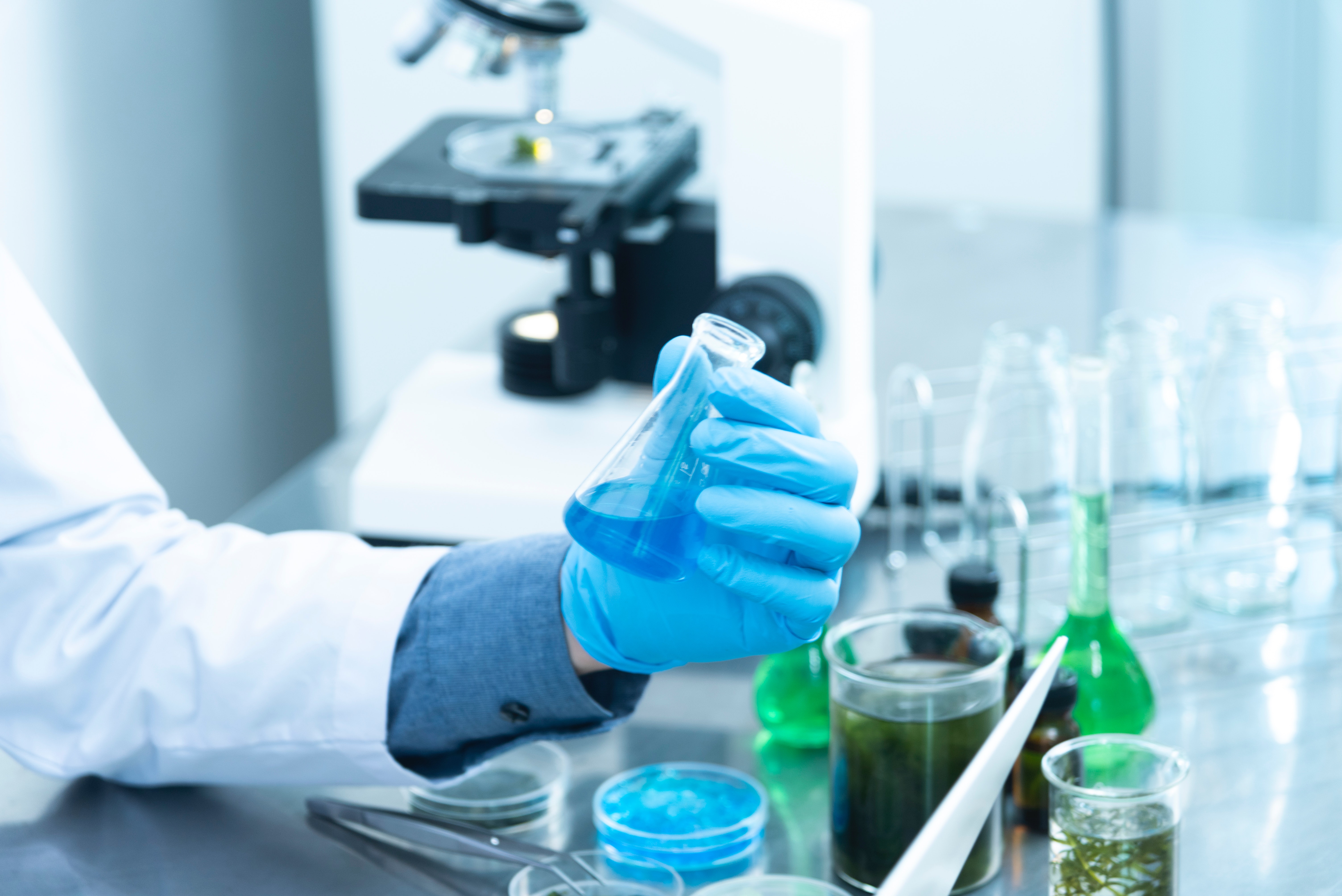 Now that you are aware of the specific challenges you face and the topics you are weaker in, it's time to come up with a revision plan. You can either do this yourself or have a tutor run through it with you and prepare a schedule that fits in with your other commitments. Below are some top tips to keep in mind in order to boost your grades:
Be consistent

: Regardless of how busy you are, make sure that you take time out to practice and revise for O Level Physics. While it may not be impossible to score well, neither does it come easy. The only way you are going to get better is to practice consistently and make sure you have mastered all the concepts and skills that will be tested. Not only will practice help you get better at answering questions, it can also increase your confidence, which is no small feat!

Identify common mistakes

: Alongside being consistent with your practice, it helps to identify the areas you need more help with and focus more on them. That's not to say that you can afford to neglect your areas of strength, but you may not need to spend as much time on them. Knowing how to allocate your time well is key.

Don't neglect time management

: Expanding on the previous point, it doesn't matter how much practice you have under your belt if you are unable to finish the papers on time. If speed is something you struggle with, be sure to carry out timed practices from time to time. Even if you possess all the knowledge and skills to answer the questions, you will end up penalising yourself for not finishing the paper on time, which you don't want. Although you will want to ensure you have enough time to complete the papers, you also don't want to end up rushing through the questions and making careless mistakes – it's all about maintaining a delicate balance.

Tap on resources available to you:

Does your teacher share additional information beyond what can be found in the textbooks and provided revision notes? If so, make sure you pay attention to them and jot down as many details as you can. You never know if it will come in useful at some point. If you have engaged a tuition teacher, they may also provide you with specialised notes to help you with revision. Be sure to pay attention to those – keep in mind that not all your peers will have access to these same notes, and here is where you can gain an edge.

Make the most out of practical lessons

: As opportunities to practice for your practical exam may be limited, it's important that you make the most out of each lesson and ask as many questions as you need to. If you really lack opportunities to practice, one thing you can do is look up videos of Physics experiments online. While it may not be exactly the same as carrying out these experiments yourself, it can still provide you with some valuable insights.

Understand concepts instead of memorising them

: Unlike with the other Sciences, where memorization can be helpful to some extent, Physics is a lot more about understanding the concepts around each formula. The best way you can do that is by applying it to a real-life example given to you. It can help to make your own formulae sheet and refer to it during revision, testing your ability to pick out the right one to apply to each question.
It can seem like an uphill task at times, and there may even be moments where you feel like giving up. However, always remind yourself that scoring an A in O Level Physics is doable with persistence, time and lots of practice. If needed, you can get together a group of friends who can help each other out with revision on top of being the motivation that you need to keep going!
Considering Engaging Physics Tuition?
If Physics is one of your weaker subjects and you are looking to engage some additional help to achieve the grades of your dreams, you may be considering engaging physics tuition. With so many tuition centres and private tutors out there, you may be at a loss as to where to start. Below are some considerations to keep in mind when deciding on a tuition centre or private tutor that will suit your needs:
Location

: At the end of the day, you may be exhausted from school and CCAs. You may not have the time or energy to travel to the other side of the island for tuition classes. Here is where you will want to find a tuition centre situated near you, or you may even wish to opt for online tuition. A private tutor who can come straight to your house is also a good option, especially for those who require more individualised attention, which brings us to our next point.

Class sizes

: Before committing to any tuition centre, be sure to find out how many students there are to each class. This will give you an indication of how much personalised attention you can expect to get.

After-hours support

: One important thing you may want to look out for is whether after-hours support is provided. Tutors can make themselves available for answering questions through mobile texting apps like WhatsApp or social media. Sometimes, your busy schedule can mean that you only have time to revise or practice at night. Here is when having a tutor on hand to answer your questions can come in useful – if you have to wait till the next day to get your doubts clarified, you may even have forgotten what you wanted to ask by then!

Reputation:

What do former and current students have to say about the tuition centre or tutor? What is their track record for the number of students scoring As and Bs in O Levels? If you know any seniors or peers who have engaged tuition from the centre or tutor you are looking at, you may find it useful to ask them for their opinions.
Remember that what works for one person may not work for another. Some students may thrive better in a group setting whereas another may require more individualised attention – there's no one-size-fits-all answer. Take into consideration your learning style and pace before making a decision: as some tuition centres offer trial lessons, you may wish to go along for one before committing to a term of lessons!
Alternatively, you may entrust a tuition agency to match you with a tutor if you are looking for someone who can work according to your schedule. All you need to do is indicate your preferences and we will get back to you with a few recommendations within 24 hours. From there, you can select one who ticks all your boxes and get started with an initial lesson. If you decide to change tutors after, you only need to pay for that one lesson!
Get Ready to Ace O Level Physics
Although O Level Physics can be challenging for students, there's no reason you can't improve your grades or score well enough to pull up your overall aggregate. Even if Physics is one of your weaker subjects, it pays to start preparing early so that you can be sure of building a strong foundation that will serve you well when the final paper rolls around. As long as you have the right attitude, are consistent with practice and learn from your mistakes, you will be as well prepared as you can possibly be.
Now that you know everything you need to know about O Level Physics, it's time to get started with a comprehensive revision plan. There's no shame in asking for help when you need it – in fact, it can make all the difference between scoring a subpar grade and achieving the grade of your dreams! Keep your end goal in mind, whether that's to attend a top JC or score well enough to be accepted into the Poly course of your dreams and with that, it won't be hard to stay motivated!