Find Qualified Literature Tutors To Ace Your Literature Exams!
Your search for the solution to lead your child towards Literature mastery stops here. Achieve outstanding exam results through our best Literature home tutors.
Have you been in search of…
Choose the most suitable Literature tutor from our pool of 20,000 highly qualified and dedicated tutors. Take advantage of our phone interviews with shortlisted tutors. Get ready to receive profiles of suitable Literature tutors within 24 hours after submitting a request.
Overcome fear of exam failure, unlock your child's potential and foster a lifelong love for Literature today!
Need a literature tutor urgently? Send us a request online
Benefits You Can Gain From Tutor City's Literature Tuition and Tutors
1. Faster academic progress: Witness faster results in improving your child's Literature grades and interest in the subject under the expert guidance of a committed Literature home tutor. With dedicated attention, Literature tutors can help to focus and consolidate your child's learning, revising key concepts and texts to ensure a thorough understanding. With a targeted teaching approach, learning is optimised and stress is greatly reduced.
2. Master essential Literature skills for exams confidence: Gain exam confidence by mastering essential Literature skills with the help of qualified tutors. Our Literature tutors offer valuable exam techniques and tips, including time management strategies, proper answer structuring, and accurate interpretation of O and A-level exam questions. Private Literature tutors also provide personalised and instantaneous feedback, helping your child identify strengths and weaknesses and ways to achieve more marks. Your child will have increased confidence in tackling challenging Literature texts and expressing their thoughts and arguments in writing essays.
3. Access to comprehensive Literature resources: Your child will have access to customised Literature study guides and a plethora of past exam papers from top schools, specifically curated by home tutors to hone their Literature skills. This variety of resources makes exam preparation effective.
4. Development of critical thinking skills and cultivating a love for literature: 1 to 1 Literature home tuition can foster the development of critical thinking skills, encouraging your child to analyse, interpret and evaluate different texts, and helping them to form their own opinions and arguments under specialised lessons tailored to your child. An experienced Literature tutor has the ability to cultivate a lifelong love for Literature in your child based on their understanding of their unique personalities and interests. This can enrich a student's personal and academic life, well beyond their school years.
5. Leverage the expertise and client-focused approach of a reputable home tuition service agency with a decade-long experience in serving the specific needs of parents and students. Expect a prompt response. Within 24 hours, we will provide you with a carefully selected list of Literature tutors who match your preferences for tuition location, schedule, and budget.
Choose the ideal Literature tutor from our extensive network of 20,000 private tutors, including school teachers, industry experts, and high-achieving students from prestigious local and international universities. Our team of Literature tutors boasts years of teaching experience and a comprehensive understanding of the Literature syllabus, ensuring your child receives top-notch guidance.
********
Over 450 Positive Reviews from Satisfied Parents
Our track record of helping students achieve their goals speaks for itself. Check out our numerous positive Google reviews!
"Tutor City responded and arranged tutor Kelly for my daughter within 2 days. Kelly is very friendly and precise, and my daughter enjoys her lesson with her."
Chan Joanne
"Engagement with Tutor City was very positive, prompt and professional. I was offered a range of tutors to consider with the ability to further ask questions and tailor the best fit for my needs. Very impressed."
Laurence Field
"Satisfied with service provided by Ben Sen. Prompt response and managed to engage a professional and experienced tutor from him. Highly recommended."
Belinda Yap
"Mr. Wee has been recommending tutors for my 3 children for many years. I am very impressed by both his professionalism and impeccable service. His attention to details and efficiency has helped me source out many great tutors. The tutors are very knowledgeable and all my children's school grades have improved. Thank you so much."
Verneavia Tang
********
How much do Literature tutors charge?
The average hourly fee for Literature tuition ranges from $30 per hour to $130 per hour, depending on the tutor's credentials, experience and level of teaching.
Tuition Rates
Per Hour

Part-Time
tutors 1

Full-Time
tutors

Ex/Current
Teachers

Pre-School

$20 - $25

$30 - $40

$40 - $50

Primary / PYP

$25 - $30

$35 - $50

$55 - $70

Secondary / MYP

$30 - $40

$45 - $60

$70 - $90

JC / IB DP

$40 - $60

$60 - $80

$90 - $130

Degree & Diploma

$50 - $60

$60 - $80

$90 - $120

Music / Piano 2

$30 - $40

$50 - $60

$60 - $70

Adult Language 3

$40 - $50

$50 - $60

$70 - $80
1. Includes students in polytechnics, universities and graduates tutoring part-time.
2. Either 45 min or 1 hour lessons. See our

music page

for details.
3. Language proficiency range from basic to advanced so rates will be quoted upon knowing each learner's needs.
4. For Special Needs education, rates are higher due to specific training and certifications which tutors need to have.
Levels Of Literature Tuition

At Tutor City, we firmly believe in providing comprehensive solutions for Literature. This ensures that students can fully benefit from our services without needing assistance elsewhere for their literary studies. That's why we offer a wide range of Literature tuition levels, which include:
********
How does Literature Tuition with Tutor City's home tutor solve the struggles students face?

Literature, as a humanities subject, poses unique challenges to many students in Singapore due to its strong emphasis on textual analysis and interpretation. Your child might grapple with complex sentences and have issues with deciphering subtle poetic meanings and crafting well-articulated responses to exam questions.
Many students find it daunting to provide adequate responses due to a lack of a deeper level of understanding of the intricacies of each book or literary piece to provide more comprehensive insights and analysis.
To score well in Literature, your child needs to apply critical thinking and analysis and have a good understanding of the cultural and historical contexts surrounding the text. This requires both intellect and creativity, which can make it challenging for most students. As a result, many students seek help from experienced English literature tutors.
On top of that, schools in Singapore use different texts for Literature, forcing tutors to adapt and familiarise themselves with each unique text. This adds to the complexities when Literature is taught in a group tuition setting.
We have identified the most common challenges faced by students and our Literature tutors have adopted tailored teaching approaches to address them effectively.
Are you ready to hire a private Literature tutor for your child? Fill in the online form now!
Why Literature Home Tuition is Effective
If your child has been giving their best but did not see significant progress in Literature grades, private Literature home tuition can make a significant difference. Here's how:
1. Improved critical text analysis skills: A Literature home tutor can break down complex texts and provide insights into themes, symbols, and character development. This enhances your child's understanding and appreciation of various literary works.
2. Better contextual understanding: Literature tutors can impart knowledge of the socio-cultural and historical contexts surrounding different texts, which is important for insightful and nuanced literary analysis. Your child will have a more profound interpretation of the texts to write good exam responses.
3. Impart exam and revision techniques such as effective text annotation skills to highlight and note down important parts of the text to aid recall and revision. Through literature tuition, your child can also develop higher-order skills, such as comparing and contrasting different texts or characters within a single text. This helps them to draw out insightful connections that provide their answers/essays with more depth as compared to their peers.
4. Better interpretation and appreciation of a wider variety of texts, such as poetry and prose and master specific techniques from an experienced literature tutor, such as analysis of the structure, rhythm, imagery, and other literary devices used in these literary formats.
5. Tailored learning approach: An expert Literature tutor will tailor teaching strategies to align with your child's unique learning style and needs. This customisation, such as working alongside your child to improve their weakness or misconceptions, facilitates deeper comprehension of literary genres and language, ensuring maximum improvement in your child's grasp of Literature.
6. Advice and guidance on the education path: Literature tutors possess not only expertise in the subject but also a deep understanding of Singapore's MOE education system. As a result, they can offer valuable insights and guidance to students, helping them improve their Literature grades, make informed subject combinations, and choose appropriate university courses aligned with their future career paths.
********
What is the importance of Literature Tuition?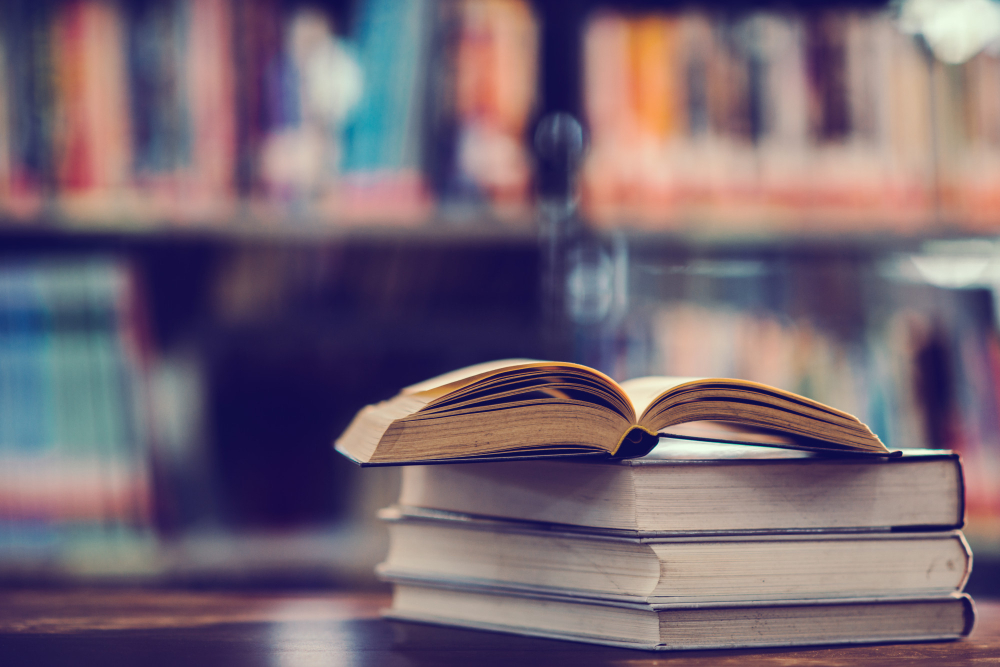 Without proper guidance under a competent Literature tutor, the learning voyage is just like setting sail on the vast, unpredictable ocean without a compass, your child might find himself adrift and lost in a stormy sea of complex literary texts, sophisticated language and nuanced interpretations.
Literature demands a deep understanding of language, context and narrative, which poses important struggles, especially if your child does not have a strong command of English. Limited classroom time and teaching to a class of 20-30 students of differing abilities mean that school teachers cannot deep dive into intricate literary detail, provide personalised attention or cover the entire syllabus.
At higher levels, such as A-level or IBDP Literature, the challenge increases manifold there is a great leap from secondary school O levels Literature. To score well, students are expected to display higher-order thinking skills such as critical thinking, maturity and originality in their responses and comparison across texts while coping with the rigorous curriculum and a large amount of content.
Literature tuition can help decode the subject's complexities and empower your child to not only survive the demanding syllabus but also to excel in it, turning an uphill battle into opportunities for growth.
MOE Literature Curriculum
Students are exposed to Literature for the first time in Secondary One, under the full subject-based banding system, which takes effect in 2023. Students can study Humanities at G1 (humanities with social studies component and Humanities Exposure Modules in Geography, History or Literature) or Literature at the G2 level depending on their PSLE score for English and aptitude and interest.
Students who score well, they can choose to take Literature at the more demanding G3 level in Secondary Two.
<MOE Literature Curriculum Framework>
The MOE literary response framework, which shapes the learning outcome for Secondary School literature curriculum, nurtures the student's knowledge and skills in the following areas:
Secondary School Process Skills:
Experiencing Story: Experiencing Plot, Character and Setting and Atmosphere
Appreciating Style: Writer's Craft across Areas of Study, Plot, Character, Setting and Atmosphere
Interpreting Theme: Responding through Dialogue and Writing
Constructing sensitive and informed personal responses: Consolidating and communicating sensitive and informed personal responses
Literature Syllabus in Lower Secondary:
Students will study texts from all three literary genres:
Prose (One novel in its entirety, or a range of short stories)
Poetry (A range of at least 8 – 12 poems from Singapore AND other parts of the world ) Drama (One play* in its entirety or a range of short plays)
Literature Syllabus in Upper Secondary:
Set Text Prose (One novel in its entirety, or a collection of short stories)
Unseen Poetry (A wide range of poems from Singapore AND other parts of the world)
O Level Literature Exam Format
<MOE English Literature O levels Exam Format>
O Levels Literature Prescribed Text
Paper 1: Section A Prose
Ray Bradbury: Fahrenheit 451* Octavia E Butler: Kindred Anita Desai: Games at Twilight Philip Holden (ed.): Hook and Eye: Stories from the Margins* Gail Tsukiyama: A Hundred Flowers Elizabeth Wein: Code Name Verity*
Paper 2: Drama
Lorraine Hansberry: A Raisin in the Sun Arthur Miller: The Crucible William Shakespeare: Macbeth* Jean Tay: Boom Tennessee Williams: The Glass Menagerie*
Literature at Junior College/ A levels
Literature in Junior College is offered at the H1 (most demanding), H2 and H3 levels. At the pre-university level, the study of Literature emphasises a critical examination of the texts. To score well, students need to demonstrate a strong understanding of stylistic elements within the texts, consider the contexts that shaped their creation, and explore the relevance of these texts to their own lives and experiences. In the A levels H2 Literature examinations, students can sit for 3 papers. Paper 1 is compulsory, while papers 2 and 3 are elective.
Compulsory Paper 1: Reading Literature (3 hours)
<SEAB H2 English Literature Syllabus>
JC A levels H2 Literature (Prescribed Text & Resources)
Paper 1
Prose
Mary Shelley: Frankenstein (1831 text)
F Scott Fitzgerald: The Great Gatsby
Jane Austen: Pride and Prejudice
Kazuo Ishiguro: An Artist of the Floating World
Drama
William Shakespeare: Measure for Measure
George Bernard Shaw: Saint Joan
Arthur Miller: Playing for Time (stage play version)
Paper 2
Andrew Marvell: selection of poems
Sir Philip Sidney: selection of sonnets from 'Astrophil and Stella'
Francis Bacon: selection of prose
Thomas Kyd: The Spanish Tragedy
Christopher Marlowe: Doctor Faustus
Thomas Middleton: Women Beware Women
William Shakespeare: The Tempest
Ben Jonson: Volpone John Donne: selection of poems and prose
Paper 3
Sylvia Plath: selection of poems from Ariel
William Wordsworth: The Prelude, Book One & Book Two (1805 version)
James Joyce: A Portrait of the Artist as a Young Man
J M Coetzee: Age of Iron Pat Barker: Regeneration Edward Albee: Who's Afraid of Virginia Woolf?
William Shakespeare: Hamlet
Elizabeth Jennings: selection of poems from Selected Poems (Carcanet edition)
Harold Pinter: The Caretaker
International Baccalaureate Diploma Programme (IBDP) Literature Syllabus
Under the IBDP programme, students need to select one subject under the studies in Language and Literature modules, which offers 3 literature subjects, namely literature, language and literature and literature and performance.
English language and literature is the most commonly studied subject and it is offered at the Standard (SL) and Higher (HL) levels. HL literature curriculum includes a greater number of literary and non-literary works and its exam format is also more rigorous, which requires students to answer more questions and complete an essay.
To perform well in IBDP Literature subjects, students must display critical analysis techniques for communication, focusing on the interactions between text, audience, and purpose, as well as demonstrate a good understanding of how language, culture, and context influence the construction of meaning through the exploration of texts from diverse cultures, historical periods, text-types, and literary forms.
<IBDP SL Language and Literature Assessment Format>
IBDP Language & Literature SL Syllabus components
Readers, writers and texts, Time and space, Intertextuality: connecting texts
********
What are the essential skills students need to score well in Literature exams?
Request for a Literature tutor now!
Secondary School Levels (O levels)
Pre-university Levels (A Levels/IB)
Why classroom time is simply not sufficient to score well in Literature exams.
If your child has a weak foundation in the English language or generally does not enjoy literature and the arts, navigating the complex literary texts and underlying meanings by themselves can be a tough struggle and an uphill task.
As you can see from the syllabus and the essential skills students need to possess, excelling in Literature goes beyond rote learning and memorisation. Your child needs to invest significant time outside the classroom to hone their interpretative, analytical, and writing skills.
Merely relying on resources provided by the school is not sufficient, especially if your child struggles with understanding the nuanced implications of literary texts, lacks the skills to formulate cogent arguments, or expresses their insights eloquently.
The Literature syllabus explores varied genres, themes, and historical contexts. The limited classroom time in schools can only touch on surface-level exploration of each literary piece. Deep-diving into each text, understanding the historical and cultural implications, or additional reading resources are often assigned as homework. Most students will lack the discipline and self-motivation to catch up on this work themselves.
The vastness of the Literature syllabus can be overwhelming for your child. This is especially true during exam revision where they do not know where to start and could not decide which texts or themes to prioritise. They often lack the exam preparation skills such as the ability to correctly understand and interpret the questions, and time allocation, so even if they are familiar with the text, they might not achieve good scores.
Private Literature tuition can act like a lighthouse guiding a ship lost at sea. A qualified Literature tutor offers gentle guidance and personalised support to help your child sail through the choppy waters during exam preparation.
They can assist in setting revision goals, developing study plans, and imparting effective literary question analysis techniques. With help, your child can navigate through the sea of literary texts, overcome the challenges and dock at the harbour of success.
********
Literature tutors in Singapore: The different profiles
Are you familiar with the different categories of Literature home tutors in Singapore? Are you aware that each tutor profile has its own distinct advantages and disadvantages that can greatly impact your child's learning experience in Literature? To assist you in this task, below is an overview of the different tutor profiles and their strengths and weaknesses.
Full-time Literature Home Tutors
Similar to other working professionals, full-time tutors dedicate their careers to offering private lessons in Literature, often clocking over forty private tuition hours a week. They provide tuition to tertiary students of diverse abilities, educational backgrounds, and schools.
Full-time Literature tutors typically hold qualifications at the master's or bachelor's level such as degrees in English Literature or other related fields.
Usually, full-time tutors have a strong command of the subject matter knowledge such as a deep understanding of various literary genres, works, and literary analysis techniques. They possess effective communication skills to impart complex literary concepts to students and engage them in meaningful discussions about literature texts.
Besides content knowledge, full-time Literature tutors have accumulated effective tutoring techniques, lesson planning, and student assessment methods, allowing them to deliver their Literature private tuition lessons in a clear and engaging manner.
Advantages of Engaging Full-time Literature Home Tutors
Typically, full-time tutors can have a few years up to decades of teaching experience. This makes them very familiar with the Literature syllabus in Secondary School O levels, Junior College A levels and IBDP including the materials to prepare for lessons.
Full-time Literature tutors can readily customise their teaching materials and approaches to suit the unique learning styles of different students.
Since they are full-time professional tutors, they usually possess good communication and interpersonal skills to establish rapport with your child. This establishes a conducive and supportive learning environment for your child. They are also able to simplify the interpretation of complex literary devices and meanings behind text clearly and effectively since they have met many other students who will have the same challenges as your child.
Full-time Literature tutor will incorporate additional learning materials, this could include providing recommendations of Literature resources such as commentaries, model essays, and academic journal readings for your child to strengthen their knowledge.
Since full-time Literature tutors rely on tutoring as their main source of income, they are highly dedicated and reliable when it comes to sticking to the tuition schedule.
They also understand the significance of establishing a rapport with your child in a private tuition setting, and they are likely to continue to tutor your child as they progress through the academic levels.
They are less likely to switch students frequently, recognising the importance of building a stable relationship with their tutees, this is important as it is greatly beneficial to have a tutor who is very familiar with your child's abilities and learning habits.
Disadvantages of Engaging Full-time Literature Home Tutors
Full-time Literature home tutors typically command a higher hourly rate than their part-time counterparts. This arises from the wealth of expertise they accumulate through years of dedicated tutoring experience.
In addition, they invested extra time in lesson planning, research, and selecting relevant Literature resource materials. Some even go the extra mile by creating their own exclusive worksheets and thought-provoking exam questions. These efforts contribute to the overall value they provide, justifying the higher rate for their comprehensive and tailored instruction.
Successful full-time Literature tutors are known for their impressive track record of delivering favourable outcomes and often face tuition scheduling constraints. Given the competition of parents to secure quality tutors for their children, these star tutors may have limited availability for parents to secure their preferred tuition slots. This is because they are committed to a regular group of students who continue to seek their expertise as they advance through the academic levels.
Working Professionals Literature Part-time tutors
Part-time Literature tutors often balance their tutoring responsibilities alongside a main full-time career, utilising home tuition as an additional income stream. These tutors hail from a range of educational backgrounds, bringing diverse perspectives to their teaching. Some may have previously taught full-time in Junior Colleges, International schools or tuition centres before transitioning to other professional pursuits.
Advantages of Engaging Part-time Literature Home Tutors Who Are Working Professionals
Opting for part-time tutors for Literature tuition can be a wise choice for parents seeking quality and cost-effective solutions within their tutoring budget. These tutors possess a unique blend of tutoring experience and academic qualifications, enabling them to deliver high-quality Literature lessons.
One significant advantage of engaging part-time Literature tutors is the affordability they offer compared to both Ministry of Education (MOE) tutors and full-time tutors. This helps alleviate the financial strain for families with multiple children or allows for better allocation of tuition fees, enabling students to receive lessons in other subjects as well.
Part-time Literature tutors share a genuine passion for the subject. This enthusiasm can have a positive impact on your child, igniting their interest in Literature. This desire to inspire students to appreciate and analyse literary works are important qualities to make the learning for your child more enjoyable and engaged.
Drawing from their experiences working with students, these tutors can emphasise the significance of performing well in Literature. They can provide guidance on university course selection, including future career paths if your child decides to pursue literature studies. Some careers include writers, journalists, academics/teachers and the communication/media industry.
Some part-time tutors with more years of tutoring experience are well-versed in the school curriculum. Look out for part-time tutors that have received positive feedback and testimonials from their current or past students, demonstrating their effectiveness.
Disadvantages of Engaging Part-time Literature Home Tutors Who Are Working Professionals
One limitation of part-time Literature tutors is their relatively less flexible schedule, as they juggle their tutoring commitments with their day job. This may result in the limited availability of tuition slots, which are usually offered after office hours on weekdays or during weekends. Due to their busy work schedules, rescheduling lessons might happen sometimes.
Since different schools can decide on the prescribed literature text to include in the syllabus, part-time Literature tutors may need to work closely with students to align their lessons with the selected literary materials and specific learning objectives covered in their schools.
Open communication with the tutor regarding the school's syllabus can help ensure that the tuition sessions are tailored to complement the ongoing school work. It's important to check in with the part-time tutor before hiring them whether they are comfortable and familiar with the selected text which your child's school uses. This issue can be addressed as the part-time Literature tutor are familiar with the skills to help your child, and they could easily adjust their lessons to suit the content.
Student Literature Part-time Tutors
Literature tutors in this group consist of university students or individuals pursuing Literature undergraduate degrees or masters/PhD programmes. These tutors offer Literature tuition to supplement their income and benefit from a close age gap with their tutees. This results in a higher level of energy and enthusiasm in their teaching style.
Advantages of Engaging Part-time Literature Home Tutors Who Are Students
Literature student tutors offer the most cost-effective tuition fees compared to other tutor profiles. It is wrong to assume that student tutors provide subpar Literature lessons. Many of them choose to tutor part-time because they have achieved excellent grades in Literature during their A-levels, University education and possess Literature proficiency and skills, which they can effectively impart to your child.
Their recent experience navigating Singapore's A-levels or IBDP education system and the stress of a high-stakes national exam make them more empathetic towards your child's feelings of anxiety and nervousness in mastering Literature. This enables them to quickly establish rapport with your child and provide both mentoring and emotional support throughout their learning journey.
This is especially valuable for students who struggle to communicate their difficulties to authority figures like teachers or parents. The student tutor can relate your child's concerns to the parent, enabling you to provide better support.
Student tutors also offer greater flexibility in scheduling tuition lessons and makeup lessons can be easily arranged. Parents can take advantage of this flexibility by scheduling additional lessons with student tutors during school term breaks for Literature enrichment or to catch up with the syllabus.
Disadvantages of Engaging Part-time Literature Home Tutors Who Are Students
When considering student tutors, it's important to recognise that they lack formal teaching certification and that their average tuition experience typically ranges from one to four years.
With limited experience, some student tutors may not have encountered a wider variety of tutees and might have challenges in handling all types of students. Parents should carefully assess whether the selected student tutor's personality aligns well with their child's needs and provide regular feedback to ensure effective tutoring in Literature. Student tutors may face tuition scheduling constraints due to exams, co-curricular activities (CCAs), or other obligations. It is important for parents to communicate in advance and be prepared for some flexibility when arranging Literature home tuition sessions with student tutors.
To ensure reliability and trustworthiness, parents should consider engaging a reputable tuition agency that conducts a thorough screening and shortlisting of student tutors. This ensures that the tutors are genuinely committed to tutoring your child and that their qualifications and education history are valid.
MOE-Trained Literature Home Tutors
Literature home tutors in this category consist of two profiles: the MOE teachers who are currently teaching in schools or ex-MOE teachers who have left service and no longer teaching in schools. Tutors in this group are officially trained in NIE and are professionally certified teachers who have teaching experience in Secondary Schools or JCs.
Advantages of Engaging MOE-Trained Literature Home Tutors
Tutors in this category are highly in-demand, as parents are willing to allocate a higher tuition budget to assist their struggling child in attaining the desired Literature grades and preventing further setbacks.
MOE-trained tutors possess extensive familiarity with the school syllabus and are subject matter experts. They possess in-depth knowledge of how the Literature curriculum and syllabus are designed and may even have experience in crafting examination papers and understanding the marking criteria.
By leveraging their expertise, they can provide valuable guidance on key areas for your child to focus on, such as effective writing techniques to make their answers stand out among their peers.
Furthermore, they are well-versed in teaching strategies to support weaker students and can impart practical techniques that can significantly improve your child's Literature grades within a relatively short timeframe. Their wealth of experience, having taught numerous students in classroom settings, contributes to their ability to deliver impactful instruction.
Disadvantages of Engaging MOE-Trained Literature Home Tutors
MOE-trained Literature tutors are in high demand due to their teaching qualifications and proven effectiveness, which often leads to them charging the highest tuition rates compared to all the other tutor profiles.
The supply of current MOE-trained school tutors is limited due to new regulatory procedures implemented by the Singapore Public Service Division in 2021. These regulations stipulate that school teachers can only offer tuition if approved by their school principal and for valid reasons. It is challenging for MOE school teachers to be available for Literature home tuition, which contributed to their scarcity in the Literature tutoring market.
Different Types of Literature Tuition in Singapore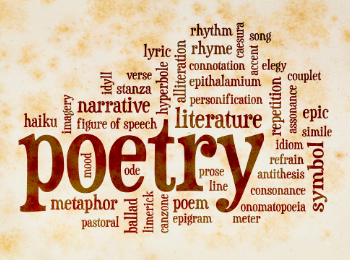 Literature tuition in the tuition centre
Literature tuition in a tuition centre can take place in either a large or small group setting, ranging from around 6 students to sometimes 20 or more. Students are typically required to travel to a physical location for tuition classes that follow a fixed schedule.
Some tuition centres specialise solely in providing humanities tuition, allowing them to concentrate on curriculum development, effective teaching strategies, and tailored study materials, setting them apart from centres offering multiple subjects.
In comparison to private Literature tuition, there is limited freedom to choose the specific Literature tutor, especially one that aligns with your preferred timeslot and desired tuition centre outlet. Classes conducted by popular Literature tutors also tend to be quickly filled, often resulting in being placed on a waitlist with an uncertain waiting period.
Additionally, commuting to the tuition centre adds extra time and effort, and scheduling makeup lessons can be challenging due to the limited flexibility caused by the need to accommodate other students and classroom availability.
Home Literature Tuition
Parents can hire a Literature tutor for personalised one-to-one tuition either in the comfort of their own home or at the tutor's location if deemed more suitable. This provides the flexibility to choose a convenient timeslot for both parties involved.
A private Literature tutor differs from a classroom teacher in that they do not deliver lessons in a formal and larger classroom setting. The skill sets required to be a good tutor vary from that of a teacher. In a home tuition setup, effective home tutors with strong interpersonal skills can excel in aiding weaker students to master Literature more efficiently. Home tutors are usually more patient and are used to answering questions or providing explanations until the student fully understands the content.
The intimate and private setting allows for the development of rapport and credibility between the tutor and student, enhancing the students' joy and learning experience compared to a group setting.
Private small-group Literature Tuition
In order to manage tuition expenses, some tertiary students or their parents may opt for a private Literature tutor to conduct small-group tuition sessions with 2 to 4 students, who may be friends or classmates.
These sessions can take place at a designated location, such as the tutor's residence or a co-working space, with the hourly tutor fees divided among the group members.
Apart from the cost-saving aspect, small-group private Literature tuition is popular due to the opportunity for students to exchange ideas, engage in discussions, and share personal perspectives. This collaborative communication fosters the exploration and exchange of different viewpoints, thereby enhancing the depth of their Literature learning experience.
Learning in a group setting also promotes motivation, as the interactive nature of the sessions encourages active participation and creates anticipation among tutees to attend the Literature tuition session. This social interaction contributes to increased engagement and an enriching learning journey.
Online Literature Tuition
With the rise of online learning in the post-COVID era, both tuition centres and private home tutors now provide the option of online Literature tuition for students who prefer this mode of learning.
This alternative can be considered when scheduling conflicts arise, such as when a Literature tutor cannot accommodate your preferred time slot due to the need to commute after a prior lesson. Opting for remote Literature tuition proves advantageous when minimising your child's interactions with others to avoid falling ill, especially during critical national examinations like the A-levels.
********
How to select a Literature home tutor for tuition lessons?
Here are the most valuable qualities you should look for in a Literature home tutor: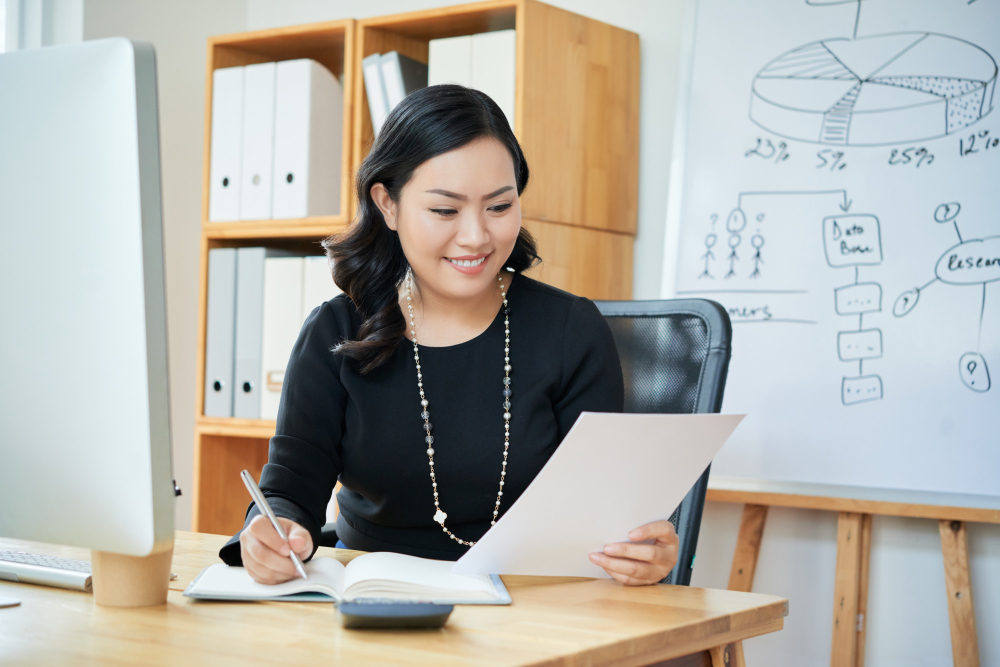 1. Enthusiasm and Passion for Teaching Literature
Passion is the fuel that drives the continuous improvement of teaching strategies and the ability to inspire tutees, especially in the field of Literature.
It is important to find a Literature tutor who has a real enthusiasm for tutoring and is dedicated to helping students achieve their best. Assessing their passion and commitment can be done through open communication with the tutor and establishing clear expectations at the beginning.
A good Literature tutor should not only be knowledgeable about various literary texts, periods, ed styles but also be excited to discuss and explore them with their tutees.
2. Tutor's Track Records
An experienced Literature tutor has the necessary training and qualifications to effectively deliver knowledge and skills in the subject. Their experience allows them to better comprehend students' needs and provide suitable tutoring guidance. We prioritise the importance of tutor experience at Tutor city, assisting you in making an informed choice when selecting a tutor.
3. Feedback and Endorsements
It's always a good idea to seek feedback from other parents or students who have firsthand experience with the tutor. Their views can offer details about the tutor's teaching approach and effectiveness. You can check for online reviews or ask for recommendations from acquaintances who have had contact with the tutor or the tuition agency. At Tutor City, we offer the opportunity to request endorsements, supplying an extra tool to evaluate if the tutor is the right match for your needs.
4. Ability to Customised Lessons and Materials According to Students' Pace
Unlike more structured subjects like maths or science, learning Literature is more open-ended. Students progress at differing speeds which is very dependent on the maturity of their skills, such as critical thinking, analysis and writing techniques. The Literature tutor needs to understand your child's current ability and pace the lessons accordingly.
A good Literature tutor should have a wide range of resources like practice papers, study guides, and supplementary texts to help enrich your child's learning experience. But most importantly, they need to know how to scaffold your child's learning, such as asking the right guiding questions and using prompts and pegging the lesson materials at the right level for your child.
Support from Tutor City to select a suitable Literature tutor
Tutor City is committed to helping you select the best Literature tutor for your child. Here is the support you will receive when hiring a tutor for private Literature tuition:
Tutor City: Singapore's Premier Literature Tuition Agency
Tutor City is Singapore's premier Literature tuition agency; we strive to provide top-notch customer service to help students find their ideal Literature home tutor.
Our mission is to help parents save time and effort in looking for a Literature tutor by offering customer-friendly tutor-matching services through our qualified tutors that are thoroughly screened, regardless of the budget and tuition location.
Put in a tutor request form with us now!