Ace the A-level Exams With Our Qualified JC Tutors
The transition from a four to five years of secondary school study to a two years academic study in Junior College (JC) is a big challenge for many students in Singapore. Unlike Polytechnic or Technical Institution where students will obtain their diploma upon graduation, it is only through good A-level results that can determine their advancement to the University.

Need a JC tutor urgently? Make a free request now!
Most JC students have never been in a lecture theatre before and being first-timers, they usually face difficulties in keeping up with the pace of lectures and tutorials.
During the two years course of academic study in Junior College, students will face tremendous pressure as the level of difficulty is higher and more demanding than Secondary level. Parents spend heavily on tuition fees on top of the JC school fees paid to MOE. Hence, it is important to cultivate good learning habits, practice good time management skills and improve on multitasking skills. To do well for A-level, it is crucial to have a good foundation and the best way is to look for Junior College private tuition.

The JC cut off points is getting more competitive in recent years and this keeps students on their toes in constant fear from secondary level onwards as they compete for the best grades to get into the JC they want.

Getting into a top JC in Singapore remains a priority for many parents and there is a rise in students using the JC DSA - Direct School Admissions for secondary schools to get into a Junior College of choice. Popular ones such as NJC DSA, VJC DSA, ACJC DSA have seen a high number of applicants every year. Most have JC open house at the start of the year to woo students and give an orientation on how JC life will be like.

How Much Does JC Home Tuition Cost?
The average hourly fees for JC tuition ranges from $50 per hour to $150 per hour, depending on the tutor's credentials, experience and the level to teach.

Tuition Rates
Per Hour

Part-Time
tutors 1

Full-Time
tutors

Ex/Current
Teachers

JC 1

$50 - $60

$70 - $80

$90 - $130

JC 2

$50 - $60

$70 - $90

$100 - $150
1. Includes students in universities and graduates tutoring part-time.
2. If your child has special needs, go to our SPED page to understand the certifications and fees that SPED teachers are quoting.

How does JC tuition help my child?
The cut off point for JC 2019 is more competitive as compared to previous years and the JC ranking are published online which further establishes the popular schools. One cannot imagine how the cut off point for JC 2020 and beyond will be!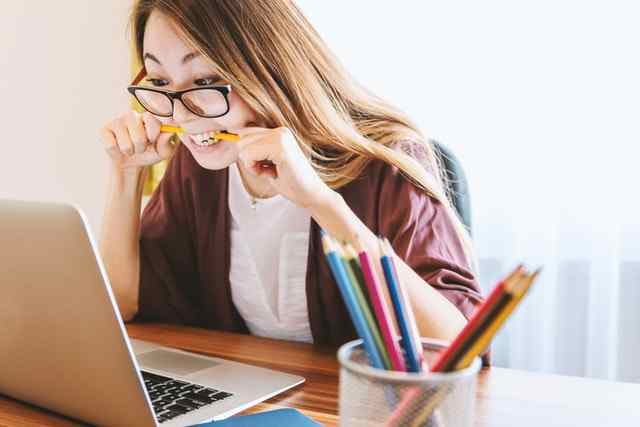 The daily struggle of a JC student
Tutor City specialise in providing undergraduates, graduates, full-time tutors and school teachers to Singaporean and International students taking the A-Level examinations. We provide highly experienced tutors and teachers from top JCs and universities who are dedicated to provide 1-to-1 tuition in your residence and at your preferred time. No problem is too difficult to resolve with our home tutors at your child's side.
Want to know more? Call 90672547 or complete our simple online form
5 Ways How A JC Home Tutor Can Help Your Child
1. Flexible scheduling - A home tutor can adjust to a time slot that matches your child's hectic schedule in junior college.

2. Personalised coaching - Good JC tutors can zero in on your child's weak points and focus on resolving the topics that obstructs the progress.

3. Overcoming shyness - In a 1-to-1 JC home tuition, your child is able to ask any questions without the fear of ridicule compared to a school or jc tuition centres.

4. Intensive preparation - Your child can increase the number of lessons before a test or exam so as to prepare better for it.

5. Sharing of information - The best JC tutors have tips and resources which they can share with your child, helping him or her to achieve the coveted distinction.

As the level each subject is much more complex in Junior College, students who are unable to understand the concepts might not be able to catch up with their peers. With Junior College private tuition, your child learns in a conducive environment with no peer pressure and he/she will be unreserved in asking questions during lesson. Our JC home tutor provides 100% attention to help in bridging the learning gap by clearing all the doubts, correct mistakes and explain the subjects in details so as to ensure that your child can fully understand the concepts. Your child will be taught how to analyse problems and the tactic to tackle different questions.

Strategic studying of JC subjects

There are many ways to get JC tuition; be it tuition centres or from other tuition agencies that provide home tutors. Home tutors consist of many advantages over tuition centres, the most obvious which is the travel time to and fro the tuition centre.
Useful Guide: What are the subject combinations for Junior College (JC)?

This takes up valuable time, from 15 minutes to over an hour depending on where the centre is.

With JC home tuition, it is the tutor that does the travelling and carrying of notes/exampapers to your home, bringing useful tips and teaching methodologies to excel in the A-level exams. Having JC private home tutor provides more time flexibility. Thus, your child will then be able to use their time wisely for revisions and assignments.
Are you ready to get a private tutor for your child? Fill in the online form now!

How Tutor City Can Help You Find The Best JC Home Tutor
Being in this industry since 2010, we are best placed to assess, identify and resolve your child's A-level issues. Our impressive team of JC tutors and school teachers are well-trained and committed to handle your child's study needs.
Our A level home tuition teachers will monitor the gradual progress of your child and to equip them with the skills to excel in the GE A level examinations.

Let Tutor City arrange one of our exceptional teachers in Singapore to supercharge your child's success and ready them before the A-levels. Don't let your child fight alone - with us strongly behind them, you can be assured that he/she is getting the exact help they need.
JC Subjects our tutors cover:
- General Paper (GP)
- Chinese, Malay, Tamil
- H1/H2/H3 Maths
- H1/H2/H3 Physics
- H1/H2/H3 Chemistry
- H1/H2/H3 Biology
- H1/H2/H3 Economics
- Accounting
- History
- Geography
- Literature
- Chinese Studies
- Malay Studies
- Tamil Studies
Also read: What are the subject combinations for Junior College?

Tutor City is the #1 JC Home Tuition Specialist in Singapore
Look no further, Tutor City is the best private tuition agency in Singapore with the quality of tutors, excellent customer servicing and affordable tuition rates. Our goal is to provide reliable home tutors to students to get a head start in their educational pathway.

As an eager parent to help your child excel, you will understand the benefits of an effective JC private tuition. It is truly assessible for all and no one should miss out on this.
Read also:
How to calculate Rank Points: JC - A level University RP
10 hard truths about JC life you need to know