Engage a top-quality GP tutor.
Be empowered to conquer A levels General Paper.
Have you been seeking...
An experienced GP tutor who can pinpoint your weakness and help you overcome them within a short period of time

A GP tutor who can recognise the usual pain points of students in selecting and writing essays to score more points during examinations

GP tuition with a supportive tutor who will provide students with effective learning materials to increase their general knowledge and critical thinking skills

GP tuition at home to reduce time on commuting to optimise your A levels revision

Choose the most qualified General Paper tutor from a pool of 20,000 home tutors

Phone interviews with shortlisted tutors. You will receive GP tutor profiles within 24 hours after putting in a request!
Benefits You Can Gain From Tutor City's General Paper (GP) Tutors
Achieve improvement in GP grades within a shorter time frame with personalised GP home tuition. Students sitting for the high-stake

GP A levels national examinations

have little precious time to waste. They need the support of an experienced GP tutor who has worked with JC students to help them work on

GP exam strategy and techniques

as well as expand on their GP "inventory" (knowledge and skills). With tailored materials and individualised 1-1 tuition lessons, you can expect to see improvement faster than in a group setting.
Develop confidence to tackle GP examinations and score more points. Having a dedicated GP tutor for guidance and feedback during the GP tuition session is especially important for this subject. Because, unlike

science

or

maths

subjects, GP Paper 1 has no standard answer key. The marking is based on the strength of your essays. So, you will need a good sounding board for specific instructions on how to improve to gain more marks, as well as detailed explanations of what went wrong. Understand from a professional GP tutor the GP exam marking scheme to lessen students' typical mistakes, such as choosing the wrong essay topic or writing out of point. You will be more equipped to sit for A levels and feel less anxiety during the examinations.
We have a pool of 20,000 high-quality GP home tutors ranging from MOE-trained GP tutors, working professionals and even top scorers from overseas and local universities who are ready to provide GP tuition to struggling students. Select the tutor that fits your budget and specific requirements. Act now and get in touch with the tutors to not fall too far behind your A levels General Paper preparation. Do not wait till it is too late.
Save precious time and don't waste them on commuting. Time is of the essence when you only have 2 years to prepare for a high-stakes A levels national exam that will determine your faculty in university. You do not want to waste time and energy travelling to a tuition centre when you can have GP tuition in the comfort of your own home. Time saved can be used for extra exam preparation, revision, or simply to catch up on sleep to remain alert and healthy.
Engage the service of a credible and dedicated GP home tuition service provider with more than 10 years of experience in the education industry. We understand the urgency to find a reliable and competent GP home tutor. Be assured of receiving qualified tutor profiles within 24 hours after putting in a request with us, according to your budget, location and preferred tuition schedule.
********
Over 400 Positive Reviews from Satisfied Parents
Our track record of helping students achieve their goals speaks for itself. Check out our numerous positive Google reviews!
"The turnaround time is pretty fast, and the tutors are more experienced than other agencies I have dealt with. Even my kids felt that the tutors are more knowledgeable compared with the ones they had previously. Highly Recommended."
Wendi Ang
"This is a tutor matching service that very reliable and i highly recommended, the agent gave us options that can matched our needs and helped us get the best tutor that suit our kid."
Tommy M Dj
"Benson is very prompt in replying to my enquiries. After knowing my requirements for a tutor, he sent me several resumes within 2 days and I was able to confirm a tutor very quickly after that. The entire process of finding and hiring a tutor was completed in less than a week! Very trustworthy and resourceful."
Judith Ng
"Prompt communication, quick and fast to source and shortlist tutor candidate. Able to match expectations."
Brenaline Poh
********
How much does General Paper (GP) tuition cost in Singapore?
The hourly fees for General Paper tuition generally fall between $50 and $150 per hour, depending on the qualifications and experience level of the tutor.
Tuition Rates
Per Hour

Part-Time
tutors 1

Full-Time
tutors

Ex/Current
Teachers

JC 1

$50 - $60

$70 - $80

$90 - $130

JC 2

$50 - $60

$70 - $90

$100 - $150
1. Includes students in universities and graduates tutoring part-time.
2. If your child has special needs, go to our SPED page to understand the certifications and fees that SPED teachers are quoting.
GP tuition in Singapore doesn't have to come with a hefty price tag. In fact, you can find reasonably priced options based on your requirements. Evaluating the advantages and disadvantages of different categories of home tutors can help you choose a General Paper tutor profile that fits your budget.
Achieve academic success with the individualised guidance of highly skilled GP tutors in Singapore.
Become a part of Tutor City's community of satisfied JC students who are boosting their grades through General Paper home tuition in Singapore.
Our team of General Paper Tutors are proficient in teaching students to improve across components of the GP A level exams, ensuring that you build up a solid foundation to ease through the syllabus with confidence.
********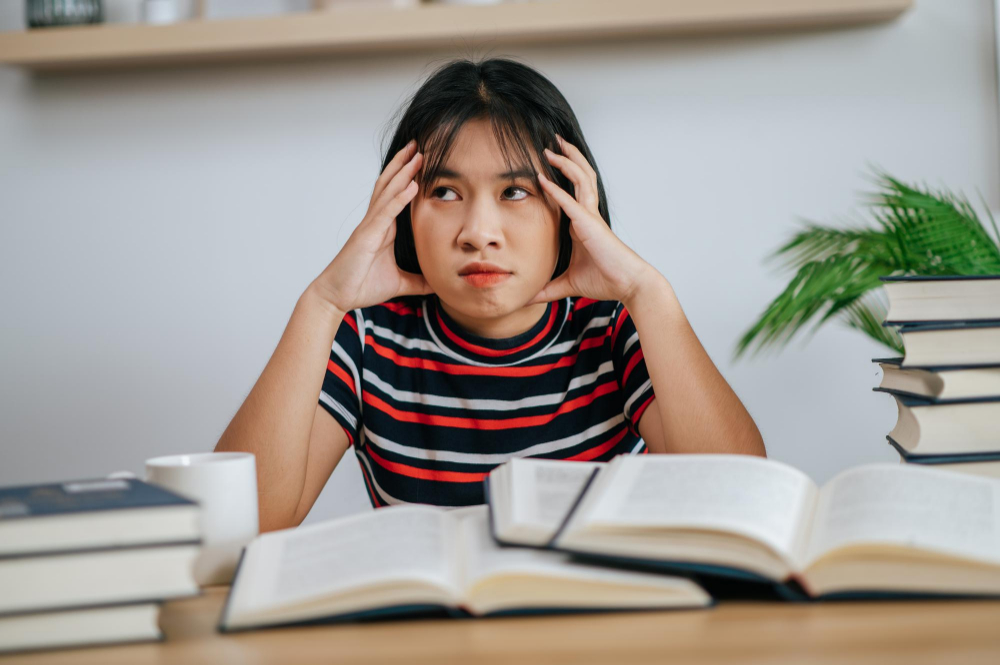 How does General Paper (GP) Tuition with Tutor City's home tutor solve struggles students face?
Students who performed well in English at the O levels sometimes were shocked by their General Paper scores during the first year of JC. It is not an easy transition as O levels English emphasise more on language ability and less on critical thinking and general knowledge.
To do well in GP, besides a strong proficiency in English so that students can communicate and articulate their ideas and thoughts eloquently and clearly, they need to analyse, evaluate, and synthesise information as well as have the ability to examine assumptions and arguments on a certain issue or problem.
For some students, scoring well in A levels General Paper may seem unattainable due to the subject's open-ended nature.
Navigating through the challenges of GP without private tuition is like trying to find your way in a dark forest without a flashlight. Without proper guidance, students may stumble upon obstacles, lose their way or simply give up. A good GP tutor can act as a shining guiding light, illuminating the path ahead and helping students navigate through the GP terrain with confidence and ease.
Here is some common struggles student face when mastering General Paper.
Misunderstanding or not knowing the focal point of the questions

Lack of understanding of passages in comprehension

Overwhelmed by the significant amount of content to research on and memorise

Not being able to form strong arguments to score points

Poor time management during the examination

Challenges with summarising passages

Lack of clarity when writing and not being able to write coherently in a structured manner

Lack of extensive vocabulary or poor grammar and sentence structure

Struggles with responding to ideas and concepts in the comprehension passage

Challenges with analysing, understanding and synthesising issues across various disciplines

Sufficient examples to support opinion, argument or solutions

Not knowing which are the commonly tested topics and spending too much time on topics that will not appear or are hard to score

Not having essential GP skills such as

essay writing

, knowledge of literary devices, question analysis and writing a commentary (for Application Question)
How Tutor City's General Paper home tutor can help students overcome challenges to improve GP grades
After recommending GP home tutors to parents and students for more than ten years, we have gained insight into the unique challenges that students encounter when studying GP and the obstacles that parents confront when choosing a proficient GP tuition tutor.
The JC period can be an exceedingly stressful time for students, as they are required to undertake a rigorous curriculum spanning different subjects that are dense in content and also demand extensive practice and are expected to be adequately prepared for A levels within 2 years.
This is on top of juggling with CCA, volunteer work or community projects to build up their personal portfolio for university admission.
That is why General Paper tutors from Tutor City will be your child's strategic learning partner. During the GP tuition sessions, the tutor can be laser-focused on providing your child with the correct materials on must-know topics and case studies and even help them to break down the learning notes to ease their learning and reduce their mental burden.
Do not wait until the situation worsens till it is too late. Take action and seek assistance from our capable GP tutors to improve your grades now!
Why General Paper (GP) Home Tuition is Effective
Here are some advantages private home tuition can help your child in GP:
1. You will see improvement in GP grades within a shorter period of time. Students will receive personalised feedback and a good GP tutor can go in-depth into their weaknesses and struggles to provide practical strategies for students. For example, if a student is able to come up with good argument points but does not know how to structure them, during the GP tuition, the tutor will work together with the student to rewrite the essay and impart writing techniques.
2. Customised learning materials and notes. An experienced GP tutor can curate a good set of resources to help students gain knowledge into a good range of current affairs topics and salient points to take note. They can be presented in bite-size format or infographics to make learning easier for students and cut down the time needed to go through the materials. By learning how to effectively make use of the information during exams, students can improve their scores and outperform their peers.
3. Conducive and supportive environment for General Paper learning. Private GP tuition can assist in building confidence and reducing anxiety in expressing your viewpoints on various topics, as well as alleviating the fear of criticism or poor language usage in answers. Our private GP tutors are dedicated professionals who provide patient and supportive guidance to enable students to express themselves freely. Students will also feel more relaxed when learning takes place in the comfort of their homes.
4. Find a GP tutor that matches your learning style. You might have heard anecdotes of teachers in schools who are unkind to struggling students or are unwilling to address questions that students may have. Students are often helpless as they cannot choose their JC General Paper school teacher. But it doesn't have to be this way. Take charge of your learning by selecting a GP tutor for private tuition who can make the learning engaging, enjoyable and effective for you. This is possible through one-to-one private GP tuition, as a tutor can adjust to your pace and adopt a tutoring method that works better for you. For example, if you are more of an auditory learner, your tutor can produce audio notes instead of physical written notes.
********
What is the importance of GP Tuition?
The majority of JC students will sit for General Paper (GP) at A levels. You may notice the GP syllabus does not focus solely on the student's English language ability, such as grammar, vocabulary and comprehension. This is why students who do well for O levels English might sometimes struggle with GP during their first year in JC.
The subject also seeks to develop students' understanding of not just local but also regional and global issues, including their interrelationships and impact. Students will also need to hone their "critical and inventive thinking", according to MOE's 21st-century framework, where students need to display their critical analysis, and evaluation in presenting the different points of view argumentatively and formulating well-throughout and insightful responses coherently in a well-structured manner.
All this is in preparation for your child's university education, where higher-level cognitive skills such as independent research, analysis and evaluation, critical thinking and interdisciplinary understanding and application are important to help students manage the academic demands and rigour in university.
That is the reason why if a student score poorly in GP, it will pull down their Rank Points (RP) which will affect their choices of course in University where a student might be rejected for more competitive faculties requiring a higher RP, such as law or medicine. In fact, the NUS law faculty will need students to obtain at least a B grade for GP. For NTU courses, a good pass in General Paper (GP) is needed for language and humanities courses such as communication, sociology and English.
Having a good or decent General Paper grade is crucial for unlocking more career opportunities in the future and ensuring that no doors are closed.
MOE General Paper (GP) Curriculum
MOE has revised the General Paper Curriculum in 2023 and if you take a look at the aim of the syllabus, you will notice that English language skills such as communication through speaking and writing only takes up one out of the six aims.
The other syllabus objectives focus on developing the students' cognitive skills in the areas of (i) critical reading, comprehension and awareness, (ii) critical and inventive thinking, and (iii) independent research and analysis. While there is no stipulated content in terms of specific topics in the General Paper syllabus, students are expected not only to have a broad and good knowledge of local, regional and global issues based on current affairs and happenings.
But also, able to connect the dots to think and write about how these issues are interrelated to each other, their significance, impact and future implications, consider different point of views as well as integrate them together to either propose solutions or formulate their own personal response to demonstrate thorough understanding of concepts such as their limitations and interconnections.
The General Paper issues discussed will be based on these topics:
• society and culture
• economics
• politics
• the arts and humanities
• science and technology
• the environment
MOE General Paper (GP) Examination Assessment
Students will have to sit for two papers at the General Paper A-level examinations. Paper 1 is an essay component whereby students will have to select one out of a series of 12 questions.
Students will need to plan and write a 500-800 word essay based on the passages in the question; it is important that the response is structured, coherent, and well-thought-out and displays ideas, opinions or arguments that are well-informed, critical and of strong relevance to the topic. Most importantly, students need to provide examples to support their responses.
Singapore Examinations and Assessment (SEAB) Board General Paper 2023 Assessment Format
According to SEAB, the topics could be in the following areas:
• Historical, social, cultural, economic, political and philosophical topics
• Science including its history, philosophy, general principles, current developments and
applications
• Mathematical and geographical topics
• Literature and language
• Arts and crafts
• Topics of local interest and global concern.
Paper 2 is focused on comprehension. Where students will be required to answer questions based on 1 or 2 given passages. The questions will test the students' language skills including comprehension, vocabulary, inference, summary and also application.
Here's the Paper 2 General Paper examination format
Short Answer Questions (comprehension, vocabulary & inference): 17 marks

Summary Question: 8 marks

Application Question

: 10 marks
This portion of the assessment test students on their content (35 marks allocated) as well as holistic language use based on their entire answer script (15 marks allocated).
Content marks: ability to synthesize, infer, explain, evaluate, summarise the information presented in the passage

Language use: concise, clear, fluency, vocabulary and grammar usage
What are the essential skills students need to score well in General Paper (GP) at A levels?
Here's a list:
Good awareness and knowledge of current affairs happening in Singapore, regionally and globally
Ability to recognize and understand issues on a deep level beyond awareness, this include being able to describe them accurately, clearly and fluently. Apply critical thinking on their implications, impact and solutions.
Ability to formulate and express argument in a cohesive, convincing and clear manner. This include using real-life examples, analogies or statistics to support your argument or point of view.
Conduct independent research and analysis on topics of local or international significance, synthesize them to display a good conceptual understanding of issues, for instance how the factors affecting a certain issues, limitations and relationships to each other.
Excellent English language ability. Such as writing responses to questions with good grammar, adequate usage of vocabulary, concise and clear explanation, no punctuation mistakes. Conduct proof-reading to ensure answers are free of mistakes. Ability to paraphrase information from the passage in your own words.
Good time management. This is especially important for General Paper (GP) paper 2 since students need to answer a number of questions over 90 minutes. Students need to be aware of the weightage of marks in accordance to the time spend on each question and the length of their answer. This is to avoid spending too much time on certain questions and not having sufficient time for other questions.
Understand the question completely and not misinterpret them. Students should analyse the questions accurately and not misunderstand them. This is important so as not to provide answers that are out of topic or irrelevant as some questions may be tricky.
Equipped with practical strategies to tackle a range of common General Paper exam questions. Students who are familiar with and have in-depth exposure to the variety of questions that will appear in the A-level GP exam will be more confident of scoring well. Because they will know the structure and effective approach to answering questions such as an outline for writing a good essay or answering techniques for application questions.
********
Why classroom time is simply not sufficient to score well in A levels General Paper (GP)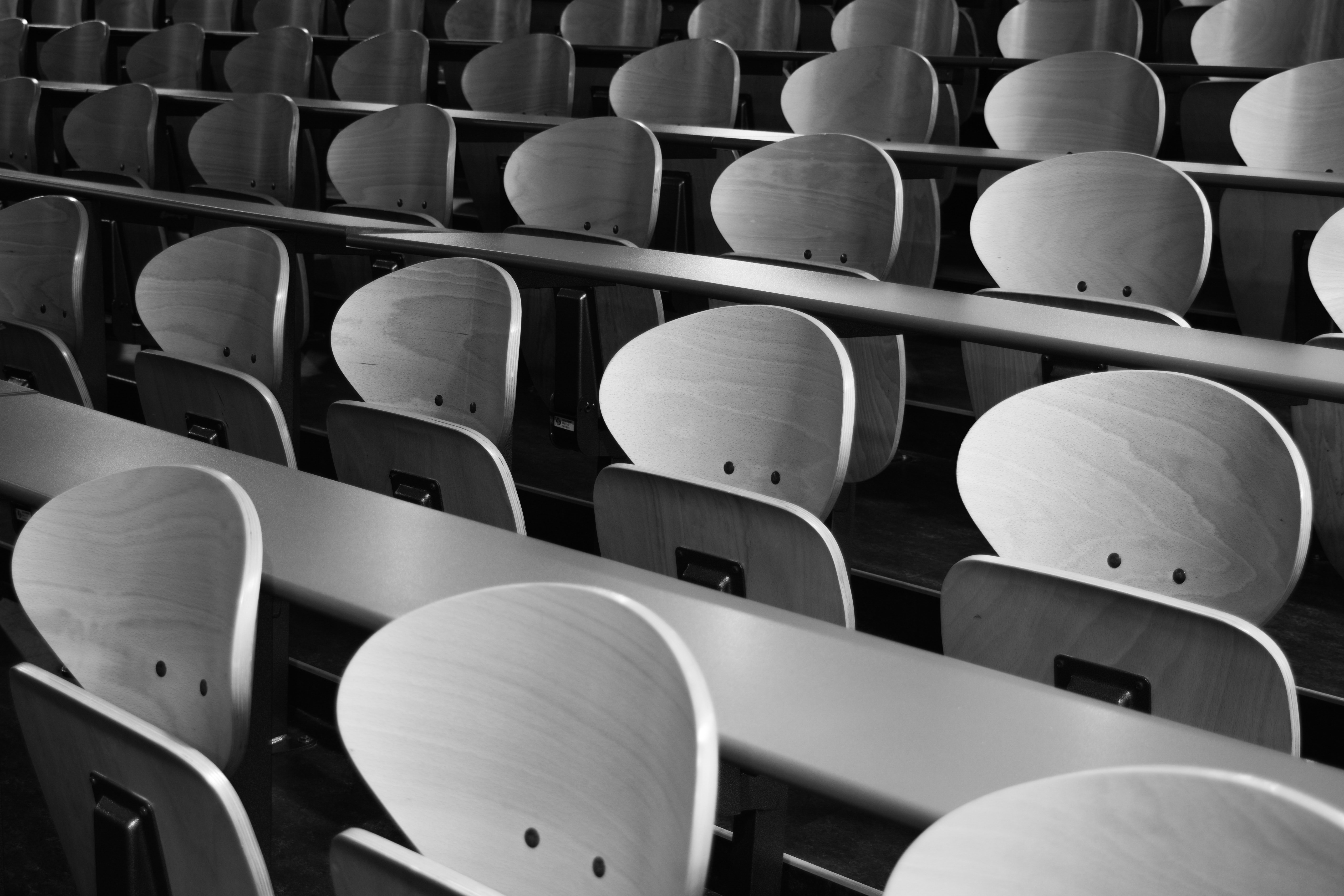 If you have understood the examinations format well, you will notice that to score well in GP, students need to spend significant amount of time outside the classroom to research and read up on content and materials relating to current affairs, local and global politics, religion, environment, technology among others.
Demand is placed on students as they need to be well-versed in issues relating to Singapore. They also need to have a good understanding of broader issues. The wider they read and extract information from differing sources such as magazines, news articles, model essays or even podcasts, they will be better equipped and not be shocked when they encounter the exam questions for GP paper 1.
Besides this, students need time outside the classroom to perform research in reputable academic journals or writings because they need to support their arguments or opinions in their essays with statistics, research and real-life examples if they want to achieve stellar grades in GP.
In most Junior Colleges, GP teachers have very limited time with students in the classroom due to the hectic A level syllabus. Sometimes, the teacher can only teach the basics in the GP syllabus and students will have to turn to GP private tuition if they want to gain a strong competitive advantage.
For instance, in GP private tuition, an experienced GP tutor can support the student in his learning by supplementing the lessons with specially curated General Paper materials such as model essays to past-year GP A level exam questions, strategies to answer Application Questions or specially curated notes that are based on recurring topics that are commonly tested.
A student who lacks access to supplementary resources and readings is bound to receive lower grades and be at a disadvantage.
Most Junior Colleges students are intrinsically motivated to do well in their GP as they will want to enter a good university faculty of their choice. However, a handful of them might feel helpless, especially when they are scoring consistently low grades despite paying full attention in class and spending lots of time in the library.
In a class of 20 students, the JC teacher simply cannot afford to provide feedback for individual students and as General Paper is not a straightforward subject such as science or maths, students often feel lost if they were to figure out how to improve on their GP grades on their own without specific advice or insights from a GP private tutor.
Only through private tuition can a student learn strategies such as honing the skills to analyse and pick the correct question for Paper 1, content mastery of key GP topics that always appear in A level General Paper exams and proven strategies to strengthen the argument and perspectives in their essays.
********
General Paper (GP) tutors in Singapore: The different profiles
Are you aware of the types of General Paper home tutors available in Singapore? Do you know that each tutor profile comes with its own unique set of advantages and disadvantages that can significantly influence your child's learning of the General Paper?
We urge parents to take advantage of flexibility home tuition offer and choose the most suitable GP tutor profile for your child.
To assist you in this task, below is an overview of the different tutor profiles and their respective strengths and weaknesses.
Full-time General Paper (GP) Home Tutors
Similar to other working professionals, full-time tutors dedicate their careers to offering private lessons in GP, often working over forty hours a week. They provide tuition to students of diverse abilities, educational backgrounds, and education institutions.
Full-time General Paper tutors can come from different career fields and education qualification but typically they hold qualifications at the tertiary or bachelor's level such as diplomas or degrees in English, Communications, Literature, Social Sciences, Humanities, Political Sciences, Philosophy, Law courses or other related fields.
This is why they have strong language skills such as excellent written and verbal communication as well as a deep understanding of English usage and rules including grammar, syntax and vocabulary.
Based on their highest qualifications and comfort level, some full-time General Paper tutors might have a specific area of speciality. This can include writing persuasive and argumentative essays, good understanding of current affairs, local and foreign politics and relations, strong English language abilities.
Advantages of Engaging Full-time General Paper (GP) Home Tutors
Typically, full-time tutors can have a few years up to decades of teaching experience. This makes them very knowledgeable of the Junior College and A level syllabus including what materials to prepare for lessons (this is important since there is no official GP textbook) and a good understanding of how their tutee's background and culture will impact their General Paper learning experiences.
For instance, if the tutee has very poor English language foundation and is not able to formulate answers or have poor comprehension of General Paper passages, the tutor might cater time to practice more reading and comprehension of the different types of text and giving feedback to improve their written responses.
Full-time GP tutors can readily customise their teaching materials and approaches to suit the unique learning styles of different students.
They are also familiar with the concerns of parents and are open to provide actionable feedback including ways that you could incorporate more learning materials to support your child. For instance, this could include providing recommendation of GP resources such as news articles, model essays, academic journal readings for your child to strengthen their knowledge of current affairs and issues.
Since full-time General Paper tutors rely on tutoring as their main source of income, they are highly dedicated and reliable when it comes to sticking to the tuition schedule.
They also understand the significance of establishing a rapport with your child in a private tuition setting, and they are likely to continue to tutor your child as they progress through the academic levels.
They are less likely to switch students frequently, recognising the importance of building a stable relationship with their tutees, this is important as learning GP is progressive and it is greatly beneficial to have a tutor who is very familiar with your child's abilities and habits.
Disadvantages of Engaging Full-time General Paper (GP) Home Tutors
The hourly rate charged by full-time General Paper (GP) home tutors is generally higher compared to part-time tutors, this is due to expertise that is accumulated based on experience in tutoring GP over the years and also the fact that additional time is spend writing lesson plans, researching and selecting materials and even curating their own proprietary worksheets and questions.
Due to the good results that GP full-time tutors often provide (or else they will not be able to carve out a career in this competitive profession), some star tutors will have less flexibility in their schedule for parents to book their General Paper tuition slots at their convenience due to their commitments to other students. This happens as they have a regular group of students who engage their service even as they progress through the academic levels.
Working Professionals General Paper (GP) Part-time tutors
Individuals who work part-time as General Paper (GP) tutors either have a full-time career as their primary job while offering home tuition as a supplementary source of income. These tutors can come from diverse educational backgrounds; a portion of these tutors could have past experience teaching full-time in a Junior College or in a tuition centre but have transited to another career.
Advantages of Engaging Part-time General Paper (GP) Home Tutors Who Are Working Professionals
Engaging part-time tutors for GP tuition offers the most value for parents who have set a tutoring budget, as they can provide quality GP lessons due to their unique mix of tutoring experience and English qualifications.
Part-time General Paper (GP) home tutors offer their tuition service at a lower cost than both MOE and full-time tutors. This lessens the financial burden for families with multiple children or can better optimise your tuition fees to allow your child to have lessons in other subjects too.
Although part-time General Paper (GP) tutors might hold different day jobs, they all have the common characteristic of a love towards the English language or being well-versed in current affairs. This can positively influence your child and instil their interest in the subject, for instance they can share their views of current affairs issues they recently came across and have some discussion with your child.
Due to their work experiences, such GP tutors can emphasise to your child the importance of having good GP grades, drawing examples from their corporate life and bringing in real-world examples and knowledge to impart to your child. Some of these examples could be the importance of formulating arguments during presentation of business proposals to clients and writing emails to disagree with certain work policies.
This would make learning General Paper more engaged, relevant and enjoyable to your child.
Some part-time tutors with more years of tutoring experience are well-versed with the school curriculum. Look out for part-time tutors that has received positive feedback and testimonials from their current or past students, demonstrating their effectiveness.
Disadvantages of Engaging Part-time General Paper (GP) Home Tutors Who Are Working Professionals
As working professionals, their schedules might not be as flexible, which could limit their available tuition slots for the lessons. Typically, their slots will only be available after office hours during the weekday or the weekends. Sometimes due to their busy work schedule they might need to reschedule lessons.
Unlike Maths or Science subjects which have fixed topics and structured content, part-time General Paper (GP) tutors might need to work more closely with your child to be informed of the learning objectives or General Paper topics covered in their schools for them to include in the tuition sessions.
Most part-time tutors do not hold professional teaching qualifications and might not be updated with the most recent changes in syllabus or assessment requirements. However, this can be overcome by engaging in frequent communication with your child about their school work and the syllabus.
Student General Paper (GP) Part-time Tutors
General Paper (GP) tutors in this group are students who are studying in universities or pursuing a master's or PhD degree. Usually, they are currently pursuing a course relevant to political science, philosophy, communications, international relations, linguistics, literature, social sciences, arts and humanities.
They offer GP tuition services as a means of supplementing their income and these tutors have a closer age gap with their tutees and can be more energetic and enthusiastic.
Advantages of Engaging Part-time General Paper (GP) Home Tutors Who Are Students
GP tutors who are students offer the most budget-friendly tuition fees as compared to all the rest of the tutor profiles.
If you assumed that student tutors would provide subpar General Paper tuition lessons, you might be misunderstood. Many student tutors choose to tutor part-time because they have achieved excellent GP grades in their A levels and possess proficient English language skills which they could impart to your child.
Their recent experience navigating Singapore's A levels education system and the stress of sitting for a high-stake national exam makes them more sympathetic to your child's feelings of anxiety and nervousness in mastering GP as a subject. This makes them able to establish rapport with your child quickly and helps to provide both instructional and mental support in your child's learning journey.
This is especially useful for students who have difficulty communicating their difficulties to people in authority, such as teachers or parents. The student tutor can relate the tutees' concerns to you so that you can better support your child.
The student tutors provide greater flexibility for scheduling tuition lessons, and makeup lessons can also be arranged more easily. Parents can also arrange more lessons with student tutors during their school term breaks for General Paper enrichment tuition lessons or to catch up with the syllabus.
Disadvantages of Engaging Part-time General Paper (GP) Home Tutors Who Are Students
Ultimately, student tutors are not certified teachers and their average tuition experience is between one to four years. With lesser experience, some of them might not have taught enough students to be able to handle all types of tutees. Therefore, it is important for parents to consider whether the personality of a selected student tutor is suitable for your child and provide frequent feedback to the GP tutor.
At times, student tutors may experience an irregular school schedule as a result of exams, CCAs, or other school obligations. This can limit their ability to schedule home tuition sessions, so parents need to communicate in advance and expect to exercise some flexibility for student tutors.
It is important for parents to engage the services of a reliable and trusted tuition agency to conduct thorough screening and shortlisting of student tutors. This is to ensure that they are committed to tutoring your child and that their qualifications and education history are valid.
MOE-Trained General Paper (GP) Home Tutors
General Paper (GP) home tutors in this category consist of two profiles: the MOE teachers who are currently teaching in schools or ex-MOE teachers who have left service and no longer teaching in schools.
Tutors in this group are officially trained in NIE and are professionally certified teachers who have teaching experience in JCs.
Advantages of Engaging MOE-Trained General Paper (GP) Home Tutors
Tutors in this category are very sought-after, as some parents are willing to put in the budget to help their struggling child achieve the desired GP grades and not fall further behind.
MOE-trained tutors are very familiar with the school syllabus and are content matter experts. They know how the curriculum; syllabus is planned and might have experience setting papers and know the marking criteria very well. They can help to point out focus areas which your child should work on, such as writing techniques to make their essays stand out from other students. They are also aware of the teaching strategies to help weaker students and can impart practical techniques which can help improve their GP grades within a short amount of time. This is possible due to the large number of students taught and vast classroom teaching experience.
Disadvantages of Engaging MOE-Trained General Paper (GP) Home Tutors
MOE-trained General Paper (GP) tutors are highly sought after by parents due to their teaching qualifications and effectiveness, resulting in them charging the highest tuition rates among all tutor profiles.
Hiring such tutors can be a significant financial commitment, especially if multiple subjects or children in the household require tuition.
The supply of current MOE-trained school tutors is limited because of the new regulatory procedures implemented by the Singapore Public Service Division in 2021.
School teachers are only allowed to teach tuition if approved by their school principal and for valid reasons. This makes it challenging for MOE school teachers to be available for General Paper home tuition.
********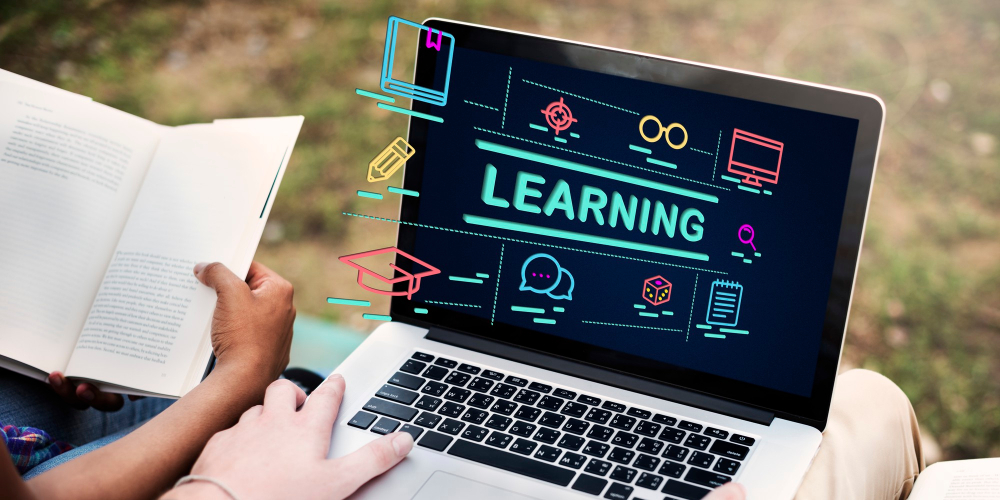 Different Types of General Paper (GP) Tuition in Singapore
1. General Paper (GP) tuition in the tuition centre
General Paper tuition in a tuition centre can be in a large or small group setting which ranges from a group of 6 to sometimes 30 or more students. Students usually have to travel to a physical location for tuition classes that are set out on a fixed schedule.
Some General Paper tuition centre only specialise in providing GP tuition to JC students and not all subjects. This allows the centre to focus on curriculum development and developing good GP teaching strategies and customized notes as compared to the other centres offer tuition in multiple subjects.
As compared to private GP tuition, there is little freedom to select the General Paper tutor, especially one that can match your timeslot and preferred tuition centre outlet. Usually, the popular General Paper tutor's classes are packed full, and you might be put on a waitlist with an indefinite waiting time. Moreover, there is also additional time spent on commuting and make-up lessons can be hard to schedule since the lessons are less flexible as there is a need to cater to other students and classroom availability.
2. Home General Paper (GP) tuition
Parents can hire a General Paper (GP) tutor to provide one-to-one tuition services either in the comfort of your own home or at the tutor's place (if your place is not conducive) at a timeslot which is convenient for you.
A private General Paper tutor does not play the role of a teacher, which is defined as someone who will deliver lessons in a more formal and bigger setting. Therefore, the skillsets of being a good tutor can be different compared to that of a teacher.
Home tuition is in a more intimate and private setting, effective home tutors are better able to aid weaker students in mastering GP quickly because they are usually equipped with good interpersonal skills. This allows them to build rapport and credibility with their students to elevate their joy and learning experience as compared to a group setting.
3. Private small group General Paper (GP) tuition
Due to budget constraints, some tertiary students or their parents might hire a private General Paper (GP) or General Paper tutor to teach a small group of 2 to 4 students who can be friends or classmates at an indicated location, such as the tutor's place or a co-working space and split the hourly tutor fees among themselves.
Besides reducing tuition costs, small-group private General Paper tuition is popular because students can share their ideas such as commentaries, argument or viewpoints through group discussions. The communication among the students will help in their language usage and expression as well as share different perspectives with each other to enhance the depth of their learning.
Lastly, learning in a group enhances motivation as the interaction can help students to be more engaged and look forward to attending the General Paper tuition sessions.
4. Online General Paper (GP) tuition
Online learning has taken off post-covid, and both tuition centres and private home tutors offer the option of online General Paper (GP) tuition for students who prefer this.
This option can be explored, for instance, if a General Paper tutor is not able to meet your schedule due to the commuting time needed to travel to your place as he or she has a lesson prior to yours. Remote GP tuition is advantageous if you would like to minimise your child's contact with people so as not to fall sick, especially when it is close to important national examinations such as A levels.
********
How to select a General Paper (GP) home tutor for tuition lessons?
In order to assist you in refining your search, here are key attributes to consider when selecting a General Paper tutor.
1. Focusing on Students' Weaknesses
A GP examination paper has many components. Students can't be good at everything, and there is always a component that they are not the best at. Our tutors understand this and identify the weak areas of the students beforehand.
Once our tutors identify this, they work to help the students overcome this weakness. First, they will ensure that the student has worked on their weak area, and then they will help the students to work on their strengths. Such a balance is important to helping any child excel.
That is why you can count on the qualified GP tutors of Tutor City who will help your child develop their strengths and work on their weaknesses. By the end, students will be familiar with all components and confident enough to excel in their exams.
2. Going at the Student's Pace
In the classroom at school, teachers go at their own pace. The curriculum is rigorous, and it can be challenging for every student to follow this pace. Of course, with a private GP home tuition, students will not face this problem.
Students will learn according to their pace, and their needs will be catered to by our tutors. They will help the students to learn more efficiently and effectively to prepare them for their examinations adequately. Besides that, students will also feel comfortable in determining their pace.
Students can tell the tutors how they want to tackle the subject and be expressive about their confusion. A one-on-one lesson is always more effective because even students feel comfortable expressing their concerns.
3. Well-Versed in Current Affairs & English Language
With our GP tuition help, students will become fluent and proficient in English Language and also have in-depth knowledge of current affairs. Tutors will work on their fluency by helping them understand vocabulary, passages, and much more. However, they will help the students with a more in-depth understanding of local and global issues,
Moreover, students are required to stay abreast of common topics in current affairs that are relevant to the A levels GP examination. That is why our GP tuition will ensure that they know everything there is to know. Our tutors are highly qualified and know what they need to do to impart valuable knowledge to students.
4. Additional Resources and Study Materials
Tutor's City commitment to resourcefulness sets us apart. Our tutors possess an extensive repository of past GP papers, notes, study materials, and a wealth of other resources. This abundance empowers students to expand their knowledge, enhance their fluency, and refine their proficiency in the subject.
Recognising the importance of practice, our tutors diligently ensure that students engage effectively with these materials. This practice fosters a deeper understanding and comprehension of the subject, resulting in remarkable progress within a matter of months.
Access to superior GP resources is vital for effective studying. Through our General Paper tutors, you will gain access to the finest GP resources available in the country, enriching your learning journey.
5. Mentoring and Guidance
Over the course of our teaching, we have noticed that many JC students seek help from our tutors' non-academic aspects. For instance, advice on university admissions, course to select and future careers.
JC students often find themselves perplexed and uncertain about the path to pursue their higher education. We firmly believe that the comprehensive guidance and mentorship offered by GP tutors can empower students with clarity and direction.
Our tutors are well-versed in the education system, and they can dispense the best advice to students. It will allow them to make the right decision about their future and choose their path accordingly. Students will benefit from academic learning and non-academic mentoring.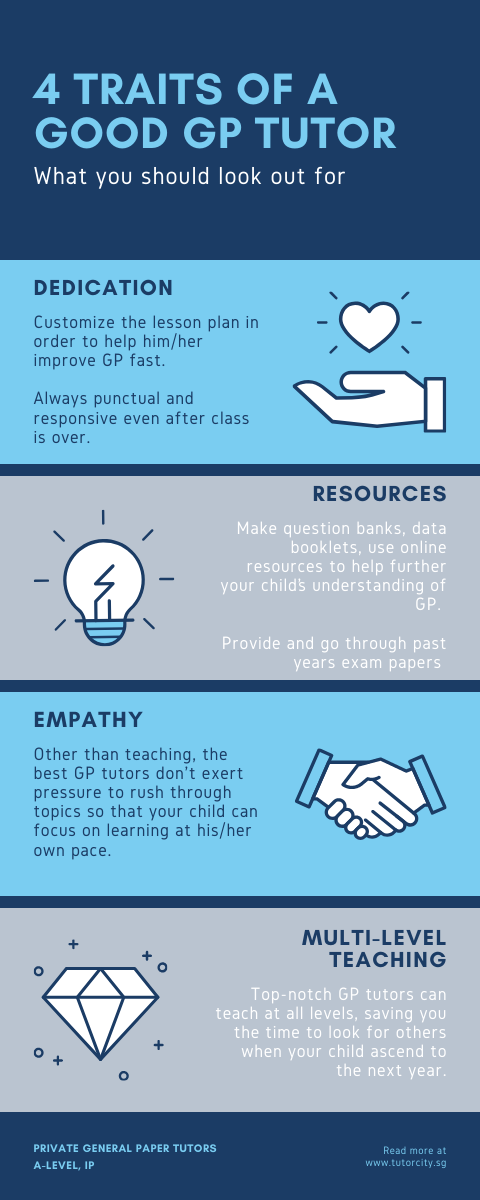 Support from Tutor City to select a suitable General Paper (GP) tutor
Tutor City is committed to helping you select the best General Paper tutor for your child. Here is the support you will receive when hiring a tutor for private GP tuition:
Carefully screen and highly qualified GP tutors with excellent teaching skills and experience

Fast response time of within 24 hours to receive tutor profiles for your selection when you put in a General Paper

tutor request form

Arrangement of a phone interview with the shortlisted GP tutor

Free consultation with us to understand your requirements and advise you on a suitable GP tutor profile

Follow up service on the feedback of the General Paper tutor after your first lesson

Flexibility to change tutor if you find him or her unsuitable, only the lessons taught will be charged

100% no fees charged to you for our GP tutor-matching service
Tutor City: Singapore's Premier General Paper (GP) Tuition Agency
Tutor City is Singapore's premier General Paper (GP) tuition agency, we strive to provide top-notch customer service to help students find their ideal GP home tutor.
Our mission is to help parents save time and effort in looking for an GP tutor by offering customer-friendly tutor-matching services through our qualified tutors that are thoroughly screened, regardless of the budget and tuition location.
Put in a tutor request form with us now.