Unlock the pathway to achieving excellent results in history through the guidance of a seasoned history tutor.
Have you been seeking...
An history tutor who possesses a solid foundation, genuine passion, and extensive knowledge of the subject.

A highly qualified history tutor with a deep understanding and expertise in historical studies.

Engaging private history tuition with lessons tailored to your child's learning needs.

Improved history scores through invaluable tips, strategies and learning resources for acing exams.

Budget-friendly history tuition starting from $20/hr in the comfort of your home

Freedom to choose the most suitable tutor from a good selection of qualified history tutors

Screen through history tutor profiles within 24 hours for your selection and availability of phone interviews
Looking for the best history tutor? Submit a free request now!
Benefits You Can Gain From Tutor City's History Tutors
Quick improvement in history academic scores with lesser

mental stress

and more confidence to sit for exams. With personalised 1-to-1 home history tuition, your child will experience a customised teaching approach that helps to expand their history knowledge through a deeper understanding of historical events from multiple perspectives, broadening their worldview and critical thinking skills. Our history tutors provide a comprehensive review of writing skills for both source-based and essay exam components, ensuring your child is well-equipped to excel in these areas.
Minimise distractions and receive undivided attention from a dedicated history home tutor. Optimise your child's comprehension of content-heavy and complex historical concepts, themes and events with private history tuition. Unlike group tuition, experience faster learning progress with lesser history tuition hours as constructive feedback is provided instantly, clarifications are addressed by a history tutor right away. Lessons are planned according to your child's progress and interests instead of a rigid curriculum schedule.
Freedom to select the most suitable history tutor from our database of 20,000 qualified home tutors, including MOE or international school teachers, working professionals and top university students. Obtain the academic help your child needs based on your budget (starting from $20/hour). Ensure your child receives the guidance to excel or stay up to mark for their history scores, especially if they lack the motivation due to the heavy content, which most students find boring and dry.
Trusted and reputable home history tuition service provider. We have more than ten years of experience in serving parents and students in Singapore and understand your requirements and concerns when it comes to tutor selection. You can rely on us to proactively provide profiles of qualified history tutors who are ready to offer tuition at your desired location, time, and budget, all within a 24-hour timeframe for your selection.
Be empowered to make informed decisions regarding the best history tutor for your child. Take advantage of phone interviews or seek our consultation service to select a tutor from our curated pool of history tutors. Our tutor-matching service is free of charge. If a history tutor does not meet your expectations after the first lesson, pay only for that individual lesson. Be assured that we will continue working diligently to match you with another tutor who better suits your needs.
********
Over 400 Positive Reviews from Satisfied Parents
Our track record of helping students achieve their goals speaks for itself. Check out our numerous positive Google reviews!
"Engagement with Tutor City was very positive, prompt and professional. I was offered a range of tutors to consider with the ability to further ask questions and tailor the best fit for my needs. Very impressed."
Laurence Field
"Benson is very prompt in replying to my enquiries. After knowing my requirements for a tutor, he sent me several resumes within 2 days and I was able to confirm a tutor very quickly after that. The entire process of finding and hiring a tutor was completed in less than a week! Very trustworthy and resourceful."
Judith Ng
"Satisfied with service provided by Ben Sen. Prompt response and managed to engage a professional and experienced tutor from him. Highly recommended."
Belinda Yap
"Engaged a Sec 2 Express Science Teacher (Mr Jason Tan) from Tutor City. We are happy with the service and the tutor uses his own notes and materials to teach rather than getting us to buy alot of assessment books.
My boy consistently scored C5 or C6 in Sec 1. Term 1 of Sec 2, he improved to B3 while Term 2 of Sec 2, he further improved to A1 and topped the class for the Science WA2."
Aichern Tan
********
How much do History tutors charge?
The average hourly fees for History tuition ranges from $35 per hour to $130 per hour, depending on the tutor's credentials, experience and the level to teach.
Tuition Rates
Per Hour

Part-Time
tutors 1

Full-Time
tutors

Ex/Current
Teachers

Lower Secondary

$35 - $50

$55 - $65

$70 - $100

Upper Secondary

$40 - $50

$60 - $70

$75 - $100

IGCSE / IB

$50 - $60

$70 - $90

$100 - $150

Junior College

$50 - $60

$70 - $90

$100 - $150

Degree & Diploma

$60 - $80

$90 - $120

$120 - $150
1. Includes students in polytechnics, universities and graduates tutoring part-time.
2. If your child has special needs, go to our SPED page to understand the certifications and fees that SPED teachers are quoting.
Tutor City is dedicated to unlocking your child's capabilities and propelling them to excel in history through customised private tuition lessons.
Our skilled history tutors specialise in tutoring students across different educational levels, providing individualised attention and guidance for your child. With a vast network of over 20,000 dynamic home tutors, we offer expertise in training students for prominent national history exams, including O Levels, A Levels, IB and IGCSE.
********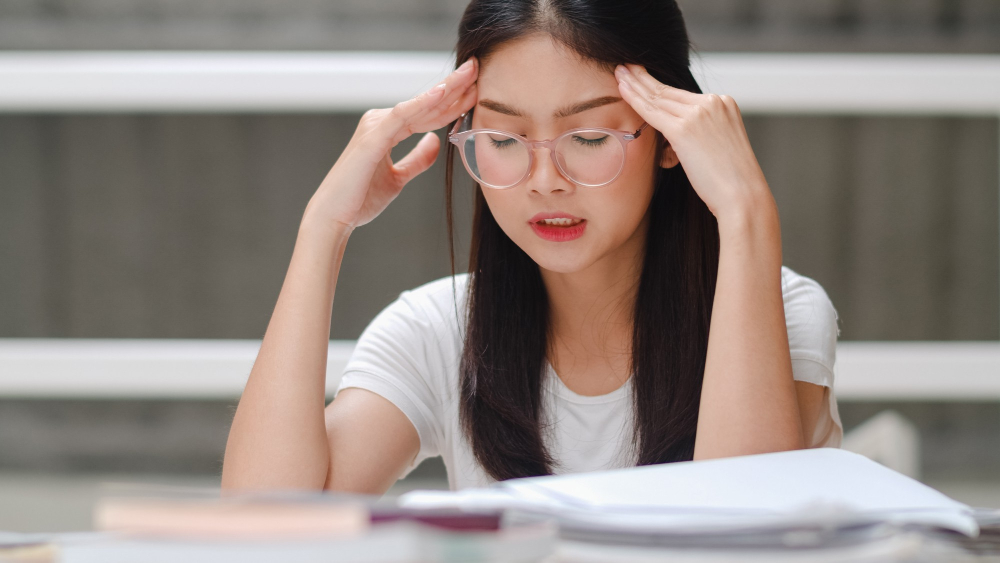 How does history Tuition with Tutor City's home tutor solve struggles students face?
Majority of the students in Singapore are disengaged when it comes to learning history due to a myriad of factors.
This include the large volume of historical facts that need to be memorised for exam preparation, lack of enthusiasm and interest as history lessons in schools might be dull, boring and compact since teachers are often time-tight to complete the syllabus before exams and negative mindset and low motivation towards history, which is perceived as less important as compared to other subjects like maths, science or English.
Here are some other common challenges students face when learning History.
1. Essay Writing
From the viewpoint of exams, students often struggle to keep an unbiased perspective as they write argumentative essays. It is also difficult for students to structure their ideas in effective ways. Even if a student has a thorough understanding of history, it is essential for them to understand what the question demands and develop an answer accordingly.
One of the main reasons why students struggle to score well in history is due to their struggle to answer the question directly. In an attempt to include all of their course material in the answer, students often confuse several historical perspectives and end up writing an unstructured essay with dispersed ideas.
2. Memorisation
History is a subject that requires a considerable amount of memorisation. Students are expected to remember dates of important historical events, important figures, and the various challenges faced by societies throughout the years. As students try to memorise all of their course content, they struggle to memorise all of the details properly, which results in inaccurate or insufficient information in their argumentative essays.
For source-based questions, students are expected to have a thorough understanding of the course content beforehand. Many students struggle to relate the source content with their own syllabus, which results in low scores on exams. If the student is unfamiliar with relevant information, it becomes difficult for them to craft a proper argument in their exam paper.
3. Low Engagement
Due to the nature of history, which is a collection of facts, people and dates. Students might not understand the relevance or importance of learning about these past events and how it impacted their present life or the future. This, coupled with content-heavy topics and complex readings, poses a challenge for students to generate and retain interest in the subject. History materials are text-heavy and students who dread reading might dislike the subject.
4. Critical Thinking Skills
Beyond memorising factual information, learning history also involves analysis, interpretation and generating views and opinions through source materials such as documents, artefacts or historical texts.
Students will need to form judgements that are balanced, sound, and relevant after undergoing process such as selection of information, sourcing for evidence, considering diverse viewpoints and discerning right and wrong information. These critical thinking skills are not cultivated overnight and guidance is needed from a history tutor to build on them with constant practice over a time period.
5. Time Management and Exam Strategies
Students struggle with managing their time to cover all history topics before exams, given the breadth and depth of the history syllabus. They do not know which content will most likely be tested and might panic at the sheer number of facts and details in every topic.
They lack the exam strategies to analyse the questions to select the correct question that will help them score more points during history exams. Sometimes, they might lack the ability to understand the question completely and apply the correct answering technique and give answers that are irrelevant. Some students are not able to allocate their time correctly for each question, either spending too much or insufficient time on a question or not being able to complete the paper within the given time.
How Tutor City's home tutor can help students overcome challenges to improve history grades
As students progress to the next academic levels from lower to higher secondary and pre-university, the expectations also rise, particularly in areas such as critical thinking and argument construction in essays on historical topics.
Tutor City steps up to offer experienced private history tuition for students. Our history tutors assist students in honing their skills of inquiry, judgment, interpretation, and logical thinking.
Furthermore, they guide students in effectively assimilating relevant information, ensuring that they can perform excellently during examinations. The aim is not only to prepare students for success in their tests but also to equip them with a deep understanding of history that can serve them in the long run.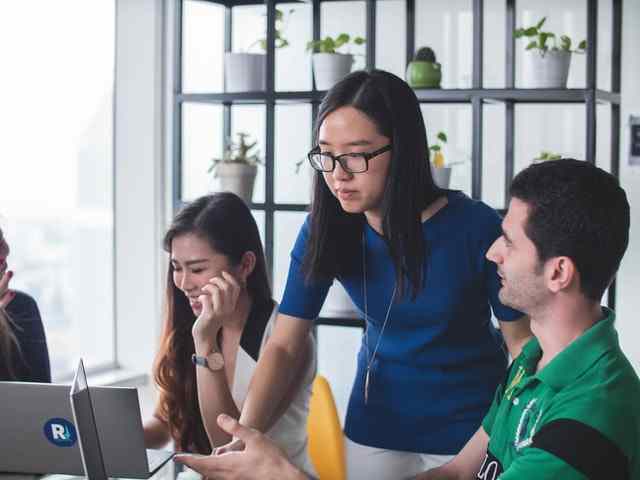 Are you ready to get a private history tutor for your child? Fill in the online form now!
Why history home tuition is effective
Here are some advantages private home tuition can help your child in history:
1. Make rapid improvements in history with tailored history home tuition lessons.
Accelerate your child's improvement in history within a considerably shorter span through customised lessons with history home tuition. Our dedicated history tutors can pinpoint your child's weaknesses, implementing focused teaching techniques accordingly.
For instance, if your child already demonstrates a good understanding of certain historical topics, the tutor can concentrate on enhancing their understanding of other time eras or concepts, ensuring maximum efficiency in learning. More time can also be spent on marking and giving feedback on their essays to refine and help them score more points.
This personalised approach not only optimises your child's learning timeline but also leads to quicker, tangible results compared to a conventional tuition centre environment.
2. Comfortable and conducive learning environment at home
If your child experiences difficulty or anxiety in participating and expressing their opinions or questions related to history when interacting in a class setting, history home tuition can provide a secure, comfortable space for them to do so.
Witness your child blossom into a confident participant in historical debates or overcome their fear of asking questions under the guidance of our qualified and patient history tutors. Re-kindling your child's curiosity to cultivate a passion for history with private history tuition.
3. Customised materials prepared based on your child's learning needs
Experienced history tutors can handpick resources most beneficial to your child's history learning, including model essay answers, past exam papers, and even history lesson notes from top schools. History home tutors can also break down chunky and text-heavy readings into easy-to-read information such as bullet points or mindmaps which makes it easier for your child to digest and retain the historical facts. For advanced tertiary levels such as JC or IBDP History, tutors can prepare additional learning materials to enhance students' understanding of more complex history topics such as colonialism, migration and diaspora and gender differences.
4. Convenient scheduling and reduced travel time
Say goodbye to commuting hassles with home history tuition Preserve precious time that could have been spent travelling to and from tuition centres, and instead, allocate it to more meaningful activities.
5. Select the right history tutor for your child
Unlike subjects like Maths or Science, which are objective and rely on formulas and methodologies, history is subjective and requires students to analyse different perspectives and various interpretations of historical events and express their understanding through essays.
Therefore, mastering History requires a different studying approach which involves a lot of reading various sources such as books, articles, and diaries and then putting together the information. Some children might be lost, do not know where to start or simply have poor studying habits.
It's crucial to choose the right history tutor who can connect with your child, considering their unique personality and motivational needs. Unlike tuition centres where tutor choice is limited, our private history tuition offers you the freedom to select the tutor who resonates best with your child's learning style.
********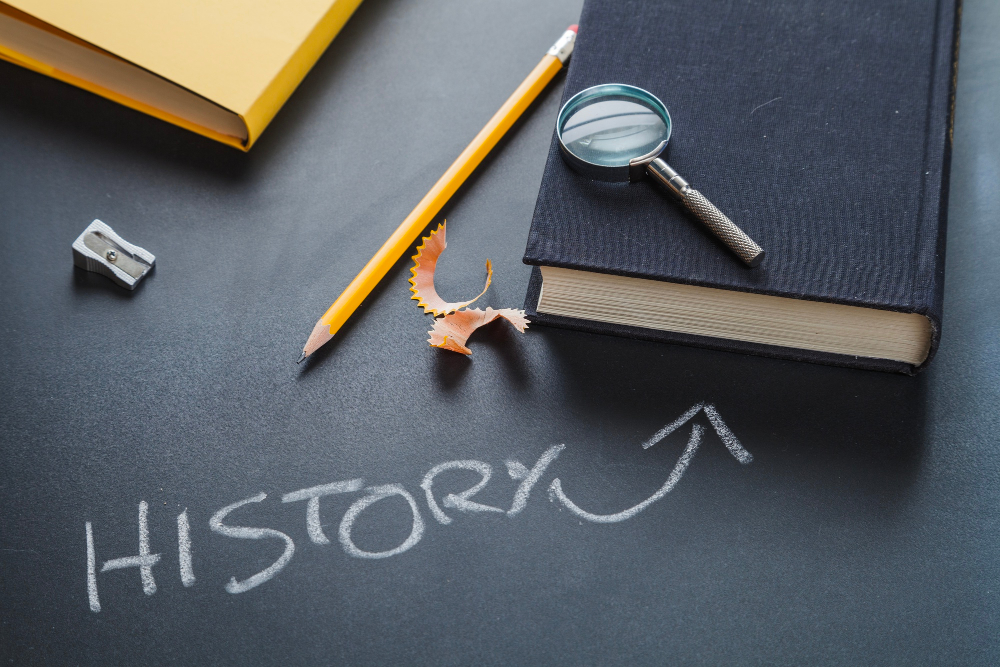 What is the importance of history tuition?
History may not be a popular subject among students as most of them find the content dry, boring and lacking relevance to their lives as compared to science or maths subjects which have more practical applications. The nature of the history curriculum, which is content-heavy and requires memorisation of key events, dates and implications, can make studying for history exams a dreadful and burdensome affair for some students.
However, history is a compulsory subject at the lower secondary level in Singapore schools and there is no escape from topics relevant to historical events in the curriculum as your child progresses to a junior college; such topics will be included in the general paper curriculum. Students who have a better understanding of the context, connections, implications and complex relationships of past events in history and their impact on the present society and issues will find it easier to cope with general paper topics.
Even if your child does not intend to study pure history at the upper secondary or in JC, mastering history well will cultivate important transferable skills, such as increased general knowledge, critical thinking and analysis skills developed as they learn to interpret past events to understand the workings of societies and people and hone the ability to reflect on the historical narration and recognise the impact on our present world.
Your child will also present evidence based on historical facts and events, plan and write them coherently into well-structured essays during exams. Good essay writing is an essential skill for tertiary education.
Studying history also helps your child cultivate the disposition for a wide spectrum of careers relevant to foreign diplomacy, international relations, public policy, legal services, journalism, community and social services, entertainment, media and technology, as well as business and management. These professions demand individuals to possess analytical skills, the ability to comprehend human behaviour, an appreciation for diverse perspectives and opinions, and the judgement to make decisions.
MOE History Curriculum
MOE history syllabus for secondary school till JC has adopted an inquiry-based learning curriculum as the history learning process.
If you think that history is a subject whereby students merely memorise facts, dates and names and reiterate them in examinations to score well, you are greatly mistaken.
According to the MOE history syllabus, students are expected to cultivate skills in (i) constructing, interpreting and evaluating knowledge from different historical perspectives. This includes identifying, locating and analysing relevant sources and interpretations.
Students are also expected to exercise reasoning through the evaluation of sources and interpretations, developing sound arguments and constructing interpretations. Lastly, they will also need to demonstrate reflective thinking by checking interpretations and examining how they are derived.
<MOE 2023 History Syllabus Secondary School>
As your child progress to JC, they will build on these skills and develop not only historical knowledge (such as content and concepts) but also acquire deeper historical inquiry and skills (including tools such as independent thinking, constructing balanced and substantiated arguments and judgements etc.).
These knowledge and skills are developed through the backdrop of topics relating to local, regional and global developments.
Starting from the 2024 Secondary 1 cohort, there will be some changes to the Secondary syllabus. At the lower secondary level, the G1 Humanities subject will comprise Social Studies and Humanities Exposure Modules (Geography, History and Literature in English). At the upper secondary level, students taking G1 Humanities will take Social Studies, and choose one of three exposure modules (i.e. Geography, History and Literature in English).
This is part of the changes towards Full Subject-Based Banding (Full SBB) to provide students with greater flexibility to customise their secondary education. The changes under Full SBB will also allow students to have a more enriching secondary school experience by creating more chances for them to interact with peers from diverse backgrounds.
<MOE 2023 History H2 Syllabus A levels>
Here are the topics in MOE history curriculum:
Lower Secondary

Early Singapore within key trading networks (1299 – early 1800s)

Singapore's establishment as a trading post under British control in early 1800s

Singapore's development as a port-city

Outbreak of World War II and the Fall of Singapore

People's experiences during the Japanese Occupation

Progress towards Self-Government

Merger and Separation

Safeguarding the sovereignty of Singapore

Transformation of people's lives

Upper Secondary (O levels)

Extension of European control in Southeast Asia

• British Malaya, 1870s–1920s

• Dutch Indonesia, 1870s–1920s OR

• French Vietnam, 1870s–1920s

After World War I

• Overview of World War I

• Aims and terms of the Paris Peace Conference and its immediate impact on Europe in the 1920s

Rise of Authoritarian Regimes

• Overview of the attempts at establishing viable political systems after World War I

• Case Study of Nazi Germany

• Case Study of Militarist Japan, 1920s–1930s

War in Europe and the Asia-Pacific

• Key developments leading to the outbreak of World War II in Europe

• Key developments leading to the outbreak of World War II in the Asia-Pacific

Junior College H2 (A levels)

The Changing International Order (1945–2000)

Theme 1: The Development of the Cold War (1945– 1991)

Theme 2: The Development of the Global Economy (1945–2000)

Theme 3: Conflict and Cooperation (1945–2000)

Developments in Southeast Asia (Independence–2000)

Theme 1: Forming Nation-States

Theme 2: Economic Change After Independence

Theme 3: Regional Conflicts and Cooperation
IB History Curriculum
<IB SL History Syllabus Assessment Objectives>
The IB History course involves the study of the different types of history, including political, economic, social and cultural, and the curriculum provides a balance of structure and flexibility.
Students can take the standard or higher level of the history course. Besides factual knowledge, the curriculum emphasizes thinking and research skills such as comprehension, text analysis and transfer, and use of primary sources.
The topics in the IB history SL syllabus include:
Themes:
Military leaders

Conquest and its impact

The move to global war

Rights and protest

Conflict and intervention
World history topics
Society and economy (750–1400)

Causes and effects of medieval wars (750–

1500)

Dynasties and rulers (750–1500)

Societies in transition (1400–1700)

Early Modern states (1450–1789)

Causes and effects of Early Modern wars

(1500–1750)

Origins, development and impact of industrialization (1750–2005)

Independence movements (1800–2000)

Evolution and development of democratic

states (1848–2000)

Authoritarian states (20th century)

Causes and effects of 20th-century wars

The Cold War: Superpower tensions and rivalries (20th century)
IGCSE History
For IGCSE history, the course content is already devised by Cambridge International Examinations. This includes studying the nineteenth and twentieth century historical events in great detail, as well as focusing on individual nations such as Germany, Russia, US, China, South Africa, and Israel and Palestine.
Skills students need to score well in history
What are the key critical skills needed for students to score well in history? We have provided a list for you to refer:
Secondary Level
Have good knowledge of historical events, developments, people, characteristics of period and relationships

Have ability to memorise, organise and show their understanding of the above into written format such as essay

Effectively communicate historical concepts which include the chronological order, effect, consequence, the changes, diversity and significance including the beliefs, emotions and motives of people involved in those historical periods or events through a written format
Effectively understand, examine and analyse historical source materials. Most specifically, students need to be able to have the critical and analytical skills to interpret the source materials given during exams to:
comprehend and extract relevant information to answer the questions;

draw inferences from given information;

compare and contrast different views;

distinguish between fact and opinion;

recognise values and detecting bias;

establish relevance of given information; and

draw conclusions based on reasoned consideration of evidence
Writing in a clear and concise manner to effectively display their thoughts and arguments in a well-structured and coherent manner.
Tertiary Level (JC/IB/IGCSE)
Advanced knowledge of history and good understanding of history exam topics and content to be able to select and utilise them in a clear and effective essay format

Provide good explanation of history concepts and issues centred around a particular historical period

Ability to provide their assessment of the various approaches and interpretations of different perspective of historical events and issues

Provide sound judgements and own analysis of the case studies or source questions provided based on historical evidence and interpretations

Critical reading and thinking skills to correctly interpret, provide evaluation and utilise the source materials given during exams as historical evidence to draw their own conclusions based on them

Discipline to read up on additional learning materials that will enhance their factual knowledge and understanding of history topics which can be included to support their arguments or views in exams

Having the skills to transfer their learning from textbook knowledge to apply them into relevant exam questions that touches on relevant topics or themes

Familiarity with multiple interpretations and diverse views towards significant historical events, people or periods
********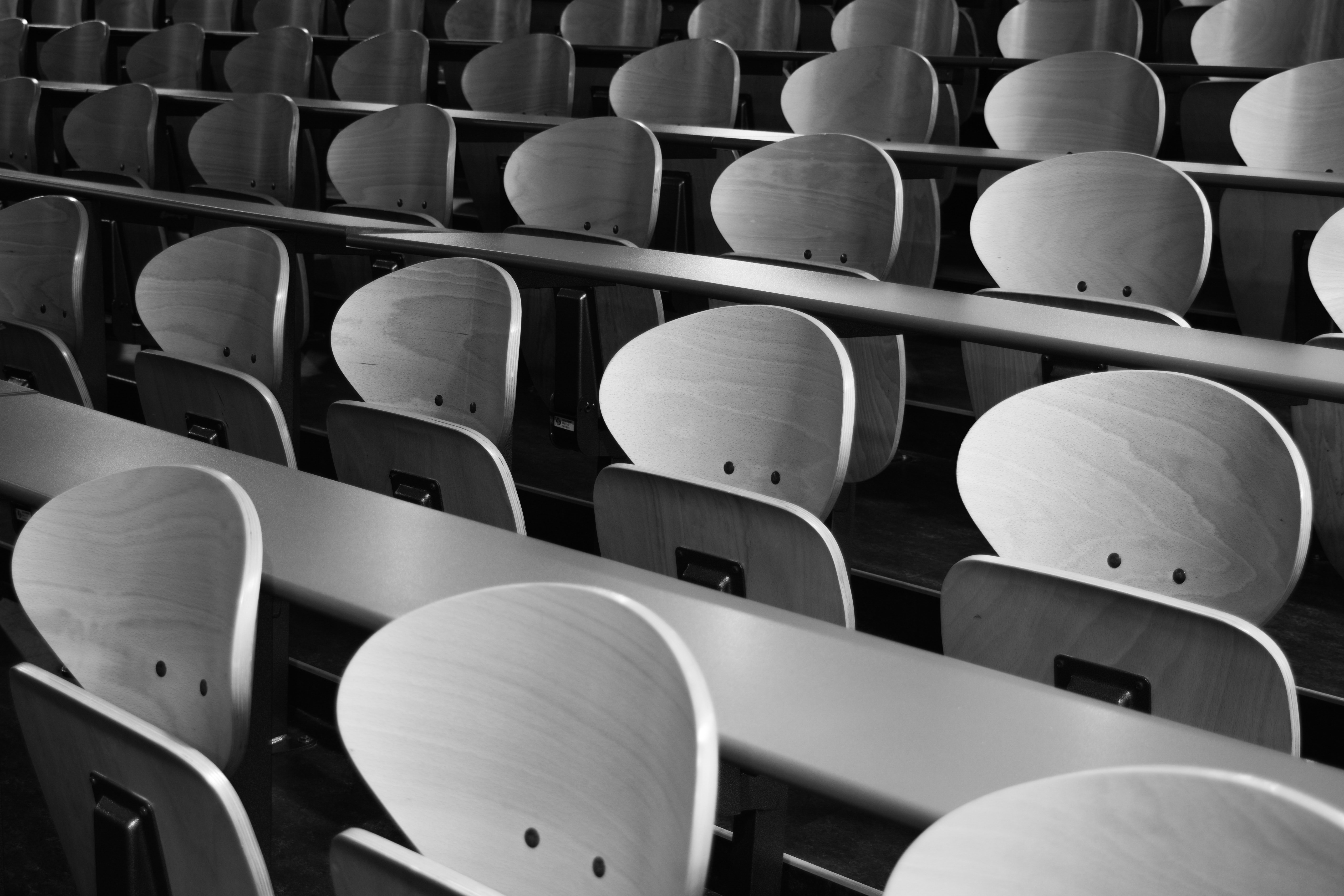 The time spent in the classroom alone is insufficient for achieving high scores in history examinations.
Many students encountered history for the first time in secondary school and might not be familiar with the assignments or exam format which focuses on factual understanding, analysis and writing techniques.
If your child is already weak in important skills such as reading, comprehension or essay writing, he or she will need dedicated help through private history tuition before it affects their grades. As history is a content heavy subject, school teachers need to juggle to time to cover all topics and learning materials on top of work such as group projects and fieldtrips. There is usually limited or no time to focus on cultivating exam strategies or techniques which your child needs to achieve top scores in history exams.
In history examinations, students have a choice to pick the question to answer in component 1 or 2 as part of the assessment. Without guidance from a private history tutor, students might be at a loss and select the question which they do not understand well or is harder to score.
Students will need to spend significant time outside the classroom reading the history resources and assigned by the school teacher. It is not likely that your child will do this on their own accord if they already find history topics dry, irrelevant and boring.
As a result, they will lack behind the readings and have insufficient knowledge to present as evidence in history exams. Through private history tuition, a history tutor can make the textbook learning comes to life through showing them relevant videos or even suggesting exhibitions which students can visit to help them understand topics better.
More importantly, your child can bounce off their ideas, thoughts and reflection of certain history events, people or topics learned with a history tutor who will scaffold and guide them towards more balanced, insightful and matured viewpoints which will be advantageous when it comes to answering history exam essays.
********
History tutors in Singapore: The different profiles
Are you aware of the types of history home tutors available in Singapore? Do you know that each tutor profile comes with its own unique set of advantages and disadvantages that can significantly influence your child's history learning?
We urge parents to take advantage of flexibility home tuition offer and choose the most suitable tutor profile for your child.
To assist you in this task, below is an overview of the different tutor profiles and their respective strengths and weaknesses.
Full-time History Home Tutors
Similar to other working professionals, full-time tutors dedicate their careers to offering private lessons in history, often working over forty hours a week. They provide tuition to students of diverse abilities, educational backgrounds, and education institutions.
Full-time history tutors come from different career fields and education qualification but typically they hold minimum qualifications at the bachelor's level such as degrees in History, Political Science, International/Foreign Studies, Humanities or other related fields.
This is why they have good knowledge of history topics and display understanding of historical events, eras and concepts. For tutors teaching JC history, they will have a deeper knowledge about different civilisations, cultures and historical perspectives.
Advantages of Engaging Full-time History Home Tutors
Typically, full-time tutors can have a few years up to decades of teaching experience. This makes them very knowledgeable of the school's history syllabus including what materials to prepare for lessons and a good understanding of their tutee's personality including how they feel towards learning history. Full-time history tutors can make the tuition lessons interesting and engaging, sparking your child's curiosity and inspiration to learn.
This is because full-time history tutors can readily customise their teaching materials and approaches to suit the unique characteristics of your child since they do not need to follow a structured curriculum for tuition lessons.
They are also familiar with the concerns of parents and are open to provide actionable feedback including ways that you could support your child's history learning at home.
Since full-time history tutors rely on tutoring as their main source of income, they are highly dedicated and reliable when it comes to sticking to the tuition schedule and are committed to helping your child.
They also understand the significance of establishing a rapport with your child in a private tuition setting, and they are likely to continue to tutor your child as they progress through the academic levels.
They are less likely to switch students frequently, recognising the importance of building a stable relationship with their tutees, it is greatly beneficial to have a tutor who is very familiar with your child's abilities and habits.
Disadvantages of Engaging Full-time History Home Tutors
The hourly rate charged by full-time history home tutors is generally higher compared to part-time tutors, this is due to expertise that is accumulated based on experience in tutoring history over the years and also the fact that additional time is spend researching, selecting and even curating their own proprietary history case studies, model essays and summarised notes.
Due to the excellent results that history full-time tutors often provide (or else they will not be able to carve out a career in this competitive profession), some star-tutors will have less flexibility in their schedule for parents to book their history tuition slots at their convenience due to their commitments to other students. This happens as they have a regular group of students who engage their service even as they progress through the academic levels.
Working Professionals History Part-time tutors
Individuals who work part-time as History tutors either have a full-time career as their primary job, while offering home tuition as a supplementary source of income. These tutors can come from diverse educational or cultural backgrounds, while a portion of these tutors can be local, or has past work experiences teaching history in international or overseas schools.
Advantages of Engaging Part-time History Home Tutors Who Are Working Professionals
Engaging part-time tutors for history tuition offers the most value for parents who has set a tutoring budget as they can provide quality history lessons due to their unique mix of tutoring experience and qualifications.
Part-time history home tutors offer their tuition service at a lower cost than both MOE and full-time tutors. This lessens the financial burden for families with multiple children or can better optimise your tuition fees to allow your child to have lessons in other subjects too.
Although part-time history tutors might hold different day jobs, they all have the common characteristic of being passionate about history. This can positively influence your child and instill their interest in the subject, for instance they can share fresh perspectives on historical topics or inspire your child to learn history through recommended historical films or exhibitions.
Due to their work experiences, part-time history tutors can communicate the connection between studying history and their future careers. For instance, using real-world examples to let your child know that important skills such as critical thinking, research, essay writing and argumentation are valuable corporate skills in a wide array of modern-day careers.
This would make learning history more relevant for your child.
Some part-time tutors with more years of tutoring experience are well-versed with the school curriculum. Look out for part-time tutors that has received positive feedback and testimonials from their current or past students, demonstrating their effectiveness.
Disadvantages of Engaging Part-time History Home Tutors Who Are Working Professionals
As working professionals, their schedule might not be as flexible which could limit their available tuition slots for the lessons. Typically, their slots will only be available after office hours during the weekday or the weekends. Sometimes due to their busy work-schedule they might need to reschedule lessons.
Most part-time tutors do not hold professional teaching qualifications and might not be updated with the most recent changes in history syllabus or assessment requirements. However, this is not so much of a problem as the specific history topics and exam formats are clearly listed in SEAB or IBDP websites.
Student History Part-time Tutors
History tutors in this group are students who are studying in universities, or pursuing a master's or PhD degree. Usually, they are currently pursuing a course relevant to history.
They offer history tuition services as a means of supplementing their income and these tutors have a closer age gap with their tutees and can be more energetic and enthusiastic.
Advantages of Engaging Part-time History Home Tutors Who Are Students
History tutor who are students offer the most budget-friendly tuition fees as compared to all the rest of the tutor profiles.
If you assumed that student tutor will provide subpar history tuition lessons, you might be misunderstood. Many student tutors choose to tutor part-time because they have achieved excellent history grades in their O or A levels and possess valuable exam-taking skills which they could impart to your child.
Their recent experience navigating Singapore's education system and stress of sitting for a high-stake national exam makes them more sympathetic to your child's feelings of anxiety and nervousness in mastering history. This make them being able to establish rapport with your child quickly and help to provide both instructional and mental support in your child's learning journey.
This is especially useful for students who have difficulty communicating their difficulties to people in authority such as teachers or parents. The student tutor can relate the tutees concerns to you so that you can better support your child.
The student tutors provide greater flexibility for scheduling tuition lessons, and makeup lessons can also be arranged more easily. Parents can also arrange more lessons with student tutors during their school term breaks for additional history tuition lessons or to catch up with the content.
Disadvantages of Engaging Part-time History Home Tutors Who Are Students
Ultimately, student tutors are not certified teachers and their average tuition experience is between one to four years. With lesser experience, some of them might not have taught enough students to be able to handle all types of tutees. Therefore, it is important for parents to consider whether the personality of a selected student tutor is suitable for your child.
At times, student tutors may experience an irregular school schedule as a result of exams, CCAs, or other school obligations. This can limit their ability to schedule home tuition sessions, so parents need to communicate in advance and expect to exercise some flexibility for student tutors.
It is important for parents to engage the services of a reliable and trusted tuition agency to conduct thorough screening and shortlisting of student tutors, this is to ensure that they are committed to tutoring your child and that their qualifications and education history are valid.
MOE-Trained History Home Tutors
History home tutors in this category consist of two profiles: MOE teachers who are currently teaching in schools or ex-MOE teachers who have left service and no longer teaching in schools.
Tutors in this group are officially trained in NIE and are professionally certified teachers.
Advantages of Engaging MOE-Trained History Home Tutors
Tutors in this category are very sought-after, as some parents are willing to put in the budget to help their struggling child achieve the desired history grades and not fall further behind.
MOE-trained tutors are very familiar with the school syllabus and are content matter experts. They know how the curriculum; syllabus is planned and might have experience setting papers and know the marking criteria very well. They can help to point on focus areas which your child should work on, such as essay writing techniques to score more exam points.
They are also aware of the teaching strategies to help weaker students and can impart practical techniques which can help your help improve his history grades within a short amount of time. This is possible due to the large number of students taught and vast classroom teaching experience.
Disadvantages of Engaging MOE-Trained History Home Tutors
MOE-trained history tutors are highly sought after by parents due to their teaching qualifications and effectiveness, resulting in them charging the highest tuition rates among all tutor profiles.
Hiring such tutors can be a significant financial commitment, especially if multiple subjects or children in the household require tuition.
The supply of current MOE-trained school tutors is limited because of the new regulatory procedures implemented by the Singapore Public Service Division in 2021.
School teachers are only allowed to teach tuition if approved by their school principal and for valid reasons. This makes it challenging for MOE school teachers to be available for history home tuition.
********
Different types of history tuition in Singapore
1. History tuition in the tuition centre
History tuition in a tuition centre can be in a large or small group setting which ranges from a group of 6 to sometimes 30 or more students. Students usually have to travel to a physical location for tuition classes that are set out on a fixed schedule.
Some history tuition centre only specialises in tutoring humanities subjects. This allows the centre to pay attention to developing good teaching strategies to score in humanities as compared to the other centres offer tuition in multiple subjects.
As compared to private history tuition, there is little freedom to select a history tutor, especially one that can match your timeslot and preferred tuition centre outlet. Usually, the popular history tutor's classes are packed full, and you might be put on a waitlist with an indefinite waiting time.
Moreover, there is also additional time spent on commuting and make-up lessons can be hard to schedule since the lessons are less flexible as there is a need to cater to other students and classroom availability.
2. Home history tuition
Parents can hire a history tutor to provide one-to-one tuition services either in the comfort of your own home or at the tutor's place (if your place is not conducive) at a timeslot which is convenient for you.
A private history tutor does not play the role of a teacher, which is defined as someone who will deliver lessons in a more formal and bigger setting. The skillsets of being a good tutor can be different compared to that of a teacher.
Home tuition is in a more intimate and private setting, effective home tutors are better able to aid weaker students in mastering history quickly because they are usually equipped with good interpersonal skills. As history can be complex for some students, an effective history home tutor can explain historical concepts in an easy-to-understand manner and are able to adjust their pace to meet the student's need.
This allows them to build rapport and credibility with their students to elevate their joy and learning experience as compared to a group setting.
3. Private small group history tuition
Due to budget constraints, some tertiary students or their parents might hire a private history tutor to teach a small group of 2 to 4 students who can be friends or classmates at an indicated location, such as the tutor's place or a co-working space and split the hourly tutor fees among themselves.
Learning in a group enhances motivation since history content is often viewed as dry and boring, the interaction can help students to be more engaged and look forward to attending the history tuition sessions.
4. Online History tuition
Online learning has taken off post-covid, and both tuition centres and private home tutors offer the option of online History tuition for students who prefer this.
This option can be explored, for instance, if an history tutor is not able to meet your schedule due to the commuting time needed to travel to your place as he or she has a lesson prior to yours.
Remote History tuition is advantageous if you would like to minimise your child's contact with people so as not to fall sick, especially when it is close to important examinations such as PSLE or O/A Levels.
********
How to select a history home tutor for tuition lessons?
When hunting for a top-notch history tutor in Singapore, consider these essential qualities:
1. Dedicated and committed
The key reason to opt for history home tuition is the opportunity for dedicated, personalised, one-on-one learning. An exceptional history tutor understands this and adapts to meet the student's specific needs and giving them their full attention during lessons. Identifying the student's weaknesses and addressing their learning challenges effectively is also important.
2. Ability to foster critical thinking
Performing well in history exams requires more than mere rote learning; it requires robust critical thinking skills. These skills enable students to present logical, well-argued insights.
A proficient tutor should guide a student in distinguishing facts from opinions, thereby honing their ability to craft impactful historical analyses in their essays.
3. Strong academic qualifications
To ensure high-quality teaching, a history tutor should possess an appropriate academic degree in history or humanities. A good knowledge of the subject is essential for effective tutoring. Therefore, a tutor's academic credentials in history serve as an assurance of their capacity to guide students effectively through the course syllabus.
4. Supplementary history resources
Experienced History tutors often amass a wealth of teaching resources over the course of their tutoring journey. They compile notes and materials from different schools to build the best toolkit for tutoring.
These supplementary resources can significantly hone your child's historical knowledge and analytical skills and cut down their learning time.
At Tutor City, we transparently highlight in our tutor profiles whether a history tutor can offer additional learning materials, empowering you to make a well-informed choice.
5. Reviews and testimonials
Every student possesses a unique learning style. It is critical to review a history tutor's teaching approach. One way to gauge this is by reviewing feedback from former students and parents. This will offer you invaluable insights into the tutor's effectiveness and compatibility with your child's learning needs.
Support from Tutor City to select a suitable history tutor
Tutor City is committed to helping you select the best history tutor for your child. Here is the support you will receive when hiring a tutor for history tuition:
Carefully screen and highly qualified history tutors with excellent teaching skills and experience

Fast response time of within 24 hours to receive tutor profiles for your selection when you put in a history

tutor request form

Arrangement of a phone interview with the shortlisted tutor

Free consultation with us to understand your requirements and advise you on a suitable history tutor profile

Follow up service on the feedback of the history tutor after your first lesson

Flexibility to change tutor if you find him or her unsuitable; only the lessons taught will be charged

100% no fees charged to you for our history tutor-matching service
********
Tutor City: Singapore's premier history tuition agency
Tutor City is Singapore's premier history tuition agency, we strive to provide top-notch customer service to help students find their ideal history home tutor.
Our mission is to help parents save time and effort in looking for a history tutor by offering customer-friendly tutor-matching services through our qualified tutors that are thoroughly screened, regardless of the budget and tuition location.
Put in a tutor request form with us now.