Ace The English Exams With Our Qualified English Tutors!
The main language in Singapore is English

This fact alone means it is important that your child cannot afford to have bad English language skills.
It is the main medium of instruction in all levels of business and education in Singapore. If your child is poor in English, he/she will also struggle with science and maths as well.
If your child manage to get into a JC, a pass in General Paper (GP) is compulsory in order to get into a university. There are also IP English Tuition teachers for those in the through-train programme that goes direct to the A levels. We also have IB English tuition for students studying in international schools.

So if your child is not proficient in English or is aiming for an A, it is imperative that you get English Tuition Singapore for them now!

Our Solution: Private English Tuition can help in many ways
1. Certified English Teachers: We have native English speakers and local graduates who are extremely familiar with the syllabus and specialise in teaching only English.

2. Preventing shyness: In a home tuition environment, students are less shy about asking questions to their english tutor as compared to a classroom environment where they fear being ridiculed by their peers.

3. Lesson notes and materials: Private English home tutors provide notes and past year exam papers that are relevant to your child's needs.

4. Flexible timings: You can set the days and time according to your child's timetable. The English Tutor Singapore will also come to your home in any areas. Getting English Tuition Yishun, Pasir Ris, Jurong West or central regions is not a problem!

5. Personalised teaching style: A good English home tutor can provide a customised lesson plan to tackle problem topics, something that cannot be done in a classroom or tuition centre.

6. 1-to-1 help: Students learn English at their own pace and need not rush through topics that they have difficulties in.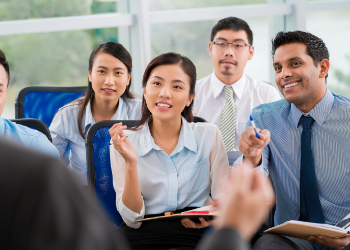 View our impressive tutor listings
How much do English tutors charge?
The average hourly rates for English tuition ranges from $20 per hour to $90 per hour, depending on the tutor's credentials, experience and the level to teach.
Tuition Rates
Per Hour

Part-Time
tutors 1

Full-Time
tutors

Ex/Current
Teachers

Pre-School

$20 - $25

$30 - $40

$40 - $50

Primary / PYP

$25 - $30

$35 - $50

$55 - $70

Secondary / MYP

$30 - $40

$45 - $60

$70 - $90

JC / IB DP

$40 - $60

$60 - $80

$90 - $130

Degree & Diploma

$50 - $60

$60 - $80

$90 - $120

Music / Piano 2

$30 - $40

$50 - $60

$60 - $70

Adult Language 3

$40 - $50

$50 - $60

$70 - $80
1. Includes students in polytechnics, universities and graduates tutoring part-time.
2. Either 45 min or 1 hour lessons. See our music page for details.
3. Language proficiency range from basic to advanced so rates will be quoted upon knowing each learner's needs.
4. For Special Needs education, rates are higher due to specific training and certifications which tutors need to have.
Levels Of English Tuition

The primary aim of Tutor City is to provide a full range of solutions for all subjects and topics. That is why we have tutors for each level. It will allow the student to build a strong foundation of English and excel in no time.

Here are all the levels we provide English tuition for:

Primary

Secondary

JC

IGCSE/International

IBDP

AEIS

PSLE

N Level

O Level

IP/Language Arts

A-Level General Paper

H1 General Paper

H2 Knowledge and Inquiry

IGCSE

IBDP SL

IBDP

HL

Preschool

University

Polytechnic

Adult Conversational
If you want an English tuition service for any of these levels, Tutor City is here to provide. We have thousands of qualified English tutors that excel in teaching this language.
Common Challenges Faced By Students Of English In Singapore

Tutor City has been teaching students all over Singapore for a long time now. We have taught thousands of students during this time and noticed many similarities in the challenges they face. That is why our tutors devise their curriculum so that it emphasizes helping students overcome these challenges.

We focus on helping students get the best results through our English tuition. That is why our tutors help students overcome the following challenges in English:

Poor understanding of verbalizing and pronouncing words and thoughts for Oral Communication

Difficulty in vocabulary and grammar for Comprehension and Writing. Read our guide on how to score for the comprehension cloze of PSLE English.

Difficulty understanding Comprehension questions and trying to answer them well

Difficulty inferring meanings of various sentences in the passage provided for Comprehension

Difficulty memorizing general knowledge and vast content for multiple topics and issues

Struggling with use of English

Struggling with essay writing skills

Unable to answer questions and articulate everything well to score high marks

Inefficient time management strategies lead to an incomplete paper
These are some of the most common challenges students face when it comes to English. Our tutors understand these challenges, and they will ensure that students are well-equipped to overcome these struggles and do well in their examinations.
Are you ready to get a private english tutor for your child? Fill in the online form now!
Qualities To Look For In An English Tutor

You should set a criterion to look for the right English tutor. Here are some of the essential qualities every English tutor should have:

1. Experience

Experience is one of the most important things when looking for the right tutor. The English tutor that is perfect for your needs to have experience in teaching similar levels. The experience will mean that they are familiar with the latest syllabus and examination practices.

At Tutor City, we will only recommend tutors to you who have experience teaching English to students of a similar level. It will allow them to polish your skills and help you get the highest academic grades in no time. That is why you can count on us to recommend a perfect fit for your educational needs.

2. Qualifications

You should always check qualifications before opting for any tutor. The teachers need to be trained by MOE and NIE to help students in the best way possible. Besides that, you also need to check the tutor's personal English grades and academic achievements.

All tutors at Tutor City are more than capable of teaching English the right way. During your selection process, we will highlight all the qualifications of a tutor. It will help you make the right decision to choose a tutor that you think will be perfect for you.

3. Syllabus Familiarity

The MOE syllabus keeps on updating and changing. That is why you need a tutor who is aware of these changes and teaches students accordingly. Syllabus familiarity will supplement the student's learning progress as tutors can help them excel in no time.

At Tutor City, we include everything in our tutor's profiles. You will get to know how experienced they are and how familiar they are with the current syllabus. It will allow you to make the right decision that will enhance your learning progress in no time.

4. Additional Learning Materials

English tutors that have been tutoring for a long time tend to gather their resources over time. They take notes and content from various schools and compile them to benefit from the best English practice. These additional learning materials will help you enhance your skills and use of English.

At Tutor City, we will always indicate our tutor's profiles if they can provide you with additional learning resources and materials. It will allow you to make an informed decision.

5. Feedback

Each student is unique with different learning styles. That is why it is essential to understand how they will teach the student. To assess this, you need to check the feedback from previous students and clients.

At Tutor City, we include feedback from previous clients of tutors so you can understand their teaching style better. It will allow you to select the best tutor so you can witness a significant improvement in English academic grades.

"4 traits of a good English tutor, what you should look out for"
Building a strong foundation in English

We believe that building a strong foundation of English should start young so that students will be able to cope with the growing demands of all the subjects which are also based on English language. Being well-versed in English and an excellence communicator will be beneficial in boosting future career prospects.

Be it English tuition for primary level, english tuition for secondary school level, O level English Tuition, or IP english tuition, our agency is able to cater to all your requests.

There are several components in primary and secondary levels such as oral, reading comprehension, composition which many students find difficult in coping. Getting an experienced English tutor to cover past PSLE English Oral topics to tackle the Primary 6 English oral passage is one solution.

Our agency has the best PSLE English tutor Singapore with deep knowledge of the MOE exam criterias and can assist your child to boost his confidence in taking the exam. English Tuition for PSLE is therefore one of the most commonly requested subject for parents who have primary school children.
Useful tip - 7 common mistakes made by Singapore students in the English Oral Exams

Moving on to secondary level, students and parents would then face this question: How to ace O level English?

Fret not! Our experienced English tutors conduct english class in singapore and privately in students' homes too. Our tutors provide English tution for secondary school students at reasonable rates and you won't have difficulty answering this question: How to find English tuition near me.

Check out our 7 strategies to get an A1 for your O-level English.
How do I improve my essay writing?

Many students struggle on essay-writing as they progress to higher levels in Secondary, Junior College or IB. A well-written essay can mean the difference between an A or a lower grade. Here are 6 tips on how to improve your essay-writing skills:

1. Write an Outline in point form
This help you link up your ideas, concepts in your head so you can organise your essay.
Or you can use a diagram and branch out from the main topic.

2. Make A Key Statement
Tell readers the gist of your essay. This can include the main ideas of your essay or elaboration of your topic. Eg: "I seek to analyse the impact of Covid-19 on oil prices"

3. Write the introduction paragraph
Attract the reader's attention! Make the reader want to read on. Use a shocking statement, a quote or summary of your topic.

4. Write the body
Each paragraph will have the same structure - write one of your main ideas as the introductory sentence, then add the supporting statistics or argument.

5. Conclusion
Provide a closure. This paragraph should be 3-5 sentences that summarises your main ideas and perspective.

Read also: Importance of Transitional Devices in English Essay Writing

6. Review the essay
Refine the small details. Check for grammar and spelling mistakes. Make sure that all your ideas flow smoothly and connects well with one another.
"The Best 6 Tips on Writing A Good Essay"

Topics Covered By Tutor City's English Tuition

Here are some of the Primary School English topics we cover:

Oral communication

Critical thinking

Reading

Listening

Writing

Comprehension composition

Vocabulary

Grammar
Here are some of the Secondary School/IGCSE English topics we cover:

Spoken interaction

Editing

Reading aloud

Situational writing

Oral communication

Continuous writing

Listening

Summary writing
Here are some of the JC/IBDP English topics we cover:

Skills Taught By English Tutors At Tutor City

Academics on one side, our English tutors, ensure that students have the right skill set to master their English examination. Here are some of the most important skills we focus on that every student needs to have:

Responding to various components of the English examination such as writing and reading in an accurate way

Expressing thoughts in English flawlessly

Pronouncing the words correctly

Differentiating between English words that may seem similar

Efficient time management strategies

Tips and tricks to organize arguments for essay writing

Proof-checking strategies

Tips and tricks to effectively memorize the vast content for general paper
With these skills, students will ace their examinations in no time. Throughout our tutoring sessions, each of these skills will be focused on so students can prepare well for their exams and witness a significant improvement in their English results.
Tutor City: #1 Singapore English Home Tuition Agency

As technology advanced, social media has become part of our daily lives. In Singapore, students are highly exposed and influenced to the use of Singlish through internet. Singlish is widely used by many people to communicate in emails or mobile devices. Thus, the use of informal English would lead to great confusion to the younger generation.

Being proficient in standard English will have an advantage over others not only in personal life but to get ahead in the globalised world. In order to excel and score well in English language, standard English is best learned by regular writing and speaking. Hence it is important to rectify the improper use of English and enhance the use of Standard English.

A good case study is the defunct website meetatthegate.com, which our agency has just taken over to continue its excellent work. The original intent was the promotion of good writing and intelligent debate, and recommendation of good literary works, books and essays to enthusiastic readers. To start with, we have a dedicated page on the best books to read, check it out now!

How to learn English more effectively, one might ask?

This can be done by engaging a English home tutor to provide proper guidance in speaking, pronunciation and writing, as well as in grammar, comprehension, vocabulary and spelling. In addition, our tutor will aid the students to improve in their communication skills through speaking of proper English.

Read also:
How to help your child transition from Kindergarten to Primary 1 English
A Singaporean parent's guide to buying english assessment books
Top 38 English Tuition Options in Singapore