The Complete Guide to Scholarships in Singapore
For many Singaporeans, the dream is to enter a top local university, with a scholarship to sponsor full or part of their tuition fees. Even better if it comes with some additional perks such as a living allowance or sponsored overseas exchange programme. Before taking the plunge and applying, you may be looking to know more about the different scholarships available in Singapore, the most popular ones and how you can stand out from the competition.
Given the competitive nature of securing a place in local uni, you will need to ensure that you do everything right if you wish to go one step further and be considered for a scholarship. You may already have heard from seniors that preparing for a scholarship isn't easy – besides writing a winning personal statement, there may be several rounds of interviews to get through. To even reach this stage, you must first ensure an excellent academic record. While this would entail doing well in the final hurdle, you should ideally also have an impressive portfolio of extracurricular activities, achievements and the like.
In this article, we share with you everything you need to know about attaining a scholarship in Singapore, from the different types you can apply for to the impact being a scholar will have on your university life!
The Most Popular Scholarships in Singapore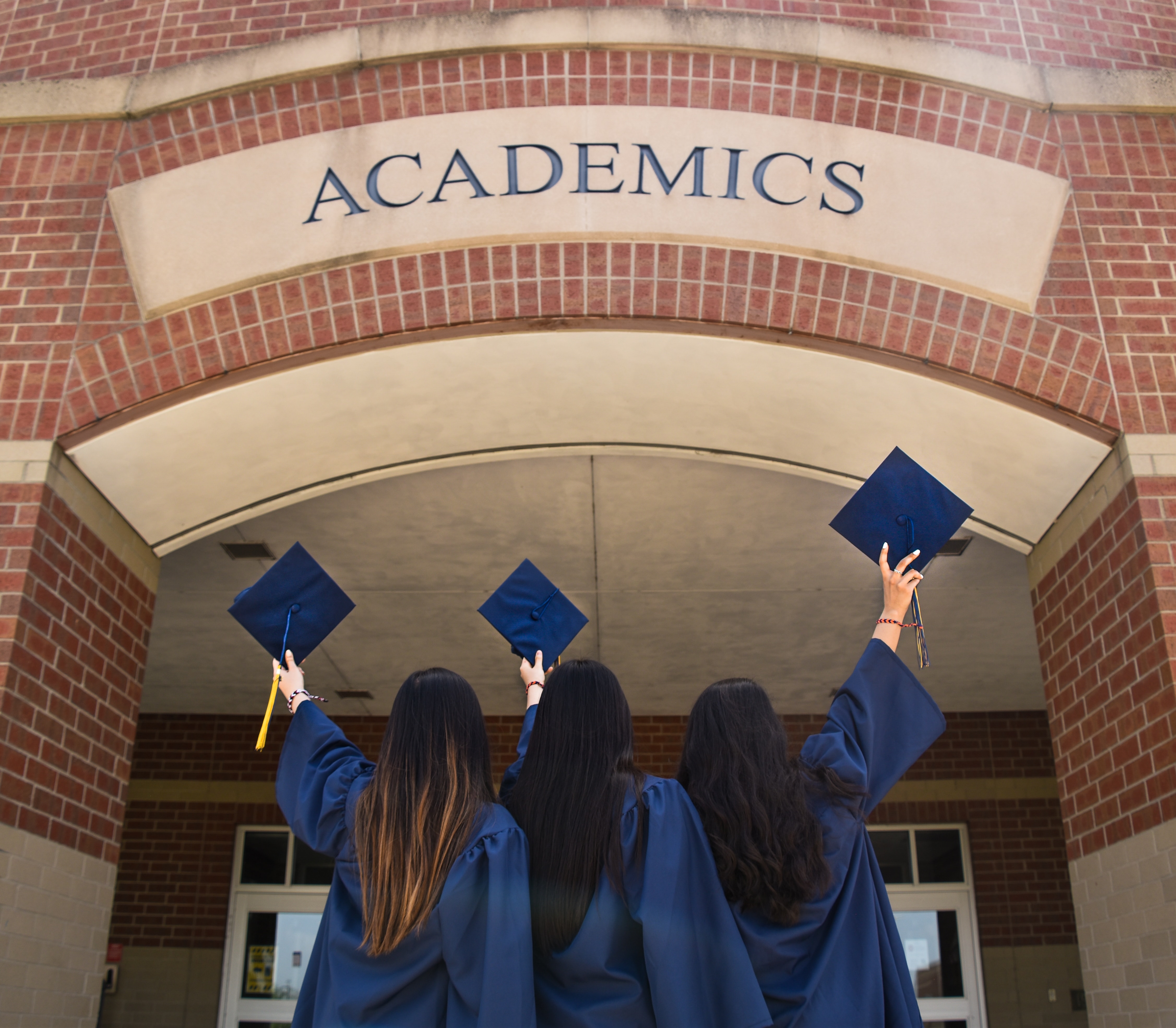 As you may already know, there are a number of scholarships you can take your pick from in Singapore. Each one will come with different eligibility criteria, terms and application periods, so be sure you have all the information you need as soon as it's released.
Check out the most popular scholarships you can apply for in Singapore:
1. University Scholarships
For most students, the first place to start looking for your options is the university or universities you have applied to or even received an offer from. Let's take a look at what the top local universities – NUS, NTU, SMU and SIT – have to offer.
NUS awards a number of scholarships to deserving undergraduates based on academic excellence and achievements in other areas. Depending on whether you are a Singaporean citizen, PR or international student, you will find different scholarships available to you.
Next up, NTU offers scholarships both for incoming freshmen and current undergraduates. This is good news for those who were unable to get a scholarship upon admission. You may be interested in the NTU-University Scholars Programme and the Renaissance Engineering Programme.
You will find that SMU also offers a range of attractive scholarships for students, from the SMU Global Impact Scholarship Award to the SMU Merit Scholarship Programme. Students can also apply for department-specific scholarships. Besides scholarships offered by the university itself, there are also a number of donor and sponsored scholarships you can look into.
Lastly, prospective SIT students can take advantage of a number of scholarships up for grabs, from MOE-administered scholarships to bond-free ones. Singaporeans and other ASEAN students will find an additional option in the ASEAN Undergraduate Scholarship (AUS).
2. MOE-AU Scholarship
Do you intend to pursue a career in academia at one of the local autonomous universities after graduation? If so, the Ministry of Education-Autonomous University (MOE-AU) Scholarship may be right for you. You will be provided with financial support and development opportunities throughout your studies, and you are expected to apply for a PhD at one of the local autonomous universities (NUS, NTU, SMU, SUSS, SIT, SUTD) upon completion of your undergraduate studies.
3. Public Service Commission (PSC) Scholarship
Keen to enter the public service sector and give back to the nation after you graduate? If so, the Public Service Commission (PSC) Scholarship may be right up your alley. There are three main career paths you can choose from: Public Administration, Uniformed Service and Professional Service. Besides the cost of your degree being covered, you will also be given an allowance and have development opportunities paid for.
4. Ministry of Health (MOH) Scholarships
Are you keen to enter the healthcare service after completing your studies? If so, the Ministry of Health (MOH) offers a number of scholarships you can apply for, from the Healthcare Merit Award to the Integrated Nursing Scholarship. With healthcare workers needed more than ever in Singapore, you will be well on your way to making a difference and forging a smooth career path after graduation.
5. Health Promotion Board (HPB) Scholarship
The HPB Scholarship is open to students from the majority of disciplines, excluding those in Medicine, Accountancy, Dentistry and other Allied Health Science courses. Besides having your degree fully sponsored, scholars can also expect to receive a monthly allowance and during the middle of your course, you will have to complete an internship with HPB. Both full- and mid-term opportunities are available.
6. OCBC Scholarship
The OCBC scholarship is a great choice for students who are looking for bond-free scholarships. Keep in mind that Singaporean citizens, especially males who have completed National Service, will be given priority. Despite this, there is a maintenance clause: you have to be admitted into an Honours course for each subsequent year of your degree to keep receiving the scholarship.
7. Singapore Airlines (SIA) Scholarship
SIA scholars can expect to take on roles in various areas after graduation, including those in engineering, operations, human resource and more. If you are very sure that you want to make a career out of the aviation industry, being a SIA scholar will open many doors for you. The SIA Open Overseas Scholarship will give students who wish to study abroad the chance to do so.
8. JTC Corporation Scholarship
There are a number of disciplines you can be studying in order to qualify for the JTC Corporation Scholarship, from data analytics to engineering and quantity surveying. Both local and overseas awards are available, with hostel fees and medical insurance included if necessary. Keep in mind that local scholars have to serve a two-year bond with JTC upon graduation while overseas scholars will have a five-year bond.
9. Keppel Scholarship
Are you interested in joining the offshore & marine industry upon completing your studies? If so, the Keppel Scholarship may just be right for you. Scholars will be provided with an annual allowance and reimbursement for the cost of purchasing a laptop, up to a certain limit.
Now that you have an overview of the most popular scholarships you can apply for in Singapore, you may have the better idea which one(s) best ticks your boxes. Now, let's find out more about whether the life of a scholar is really for you!
Is Applying for A Scholarship The Best Route for You?
As a student (or a prospective one) interested in taking up a scholarship, you may be bombarded with information from many different fronts. Sometimes, it can be difficult deciding which scholarship you wish to apply for, as well as determining your chances of succeeding. The truth is that preparing for a scholarship isn't easy, and you must be sure that the rewards will outweigh the time and effort you are ready to put in.
With this, keep in mind that not everyone may be cut out for higher education or the life of a scholar, and that's completely fine. Many people who do not have university degrees go on to succeed in life through various different avenues. Depending on your strengths and areas of interest, a short course or apprenticeship may even the right way to go for you. Or you may find that you are able to get so much more out of university when you are not focusing so much on maintaining your grades or risk losing your scholarship. With these factors in mind, you may still want to try your luck at applying and see where it gets you.
Ask Yourself the Following Questions
When determining whether being a scholar is the right path for you, keep in mind the end goal(s) you wish to achieve from higher education. This may include but isn't limited to:
What are your career goals and aspirations after graduation?

Are you looking for a course sponsorship, or would you want to be paid an allowance as well?

Are you prepared to take on a bond of a few years, with a financial penalty to pay if you break it?

Do you wish to have an overseas study experience, or perhaps you wish to live and work overseas in future?

What skills do you have that others value, and which will come in useful for future employment?
Depending on your answers to these questions, you may find that one specific scholarship is more appealing to you than the alternatives. For instance, if you value being free to conduct your own job search after graduation, a scholarship that comes with a lengthy bond may not be for you, despite the many benefits you can enjoy throughout your years of study. Even if you are okay with accepting a bond, there are other factors to take into consideration, such as the fact that you may have a harder time finding an internship in the middle of your degree.
After considering your goals, you may find that a scholarship isn't the best way to get you where you need to be, and that's okay! If, however, you have decided that applying for a scholarship is the way to go, we have a few tips to share with you that will maximise your chances of success. If you know any seniors who have lived the scholar life, you may even wish to ask them for their top tips!
How Will University Life Differ with A Scholarship?
Besides the implications for the future, have you considered how being a scholar will impact your university life? Some scholarships may require you to keep up a certain GPA in order to continue receiving it in subsequent years, and this will mean a lot more pressure on yourself. If you are someone who doesn't work well under pressure or would like to focus on other aspects of student life, you may be thinking twice about applying for a scholarship, or you may be limited in the types you can apply for.
However, the good thing about being a scholar is that you won't have to worry about finances or at the very least, have to worry less about it. This can allow you to focus more on your academics and other areas of student life instead of working a part-time job or frustrating over how you are going to repay your student loan after graduating. On the other hand, it's worth thinking about possible internships you may wish to take up. An employer may be less likely to consider you for an internship if you are already bonded to another company. Generally, prospective employers tend to be scouting for talent when hiring interns and knowing that you are already snapped up may after graduation may affect their hiring decision.
Full- or Mid-Term Scholarship?
Now that you have made up your mind a scholarship is what you want to go for, it helps to have an understanding of the different types that are available out there. If you are at the start of your uni career, you may be looking to apply for a full-term scholarship. These are given at the beginning of your studies, and you must have a strong record of academic excellence to be considered. Some scholarships may look at other factors, such as your ability in sports.
Don't quality for a full-term scholarship? All is not lost as there are many half-term scholarships you can apply for in subsequent years of your studies. This may be a better option for those who require more time to declare a major, although you should keep in mind that you will need to maintain good grades up until the time you apply for the scholarship.
Other Factors to Consider When Applying for A Scholarship
With so many scholarships out there, you may be eligible to apply for more than one. However, when it comes down to it, many scholarships will require you to make a choice, especially fully funded ones. Below are some factors to take into consideration when deciding which scholarship to apply for or ultimately, accept:
Amount of funding:

Will your tuition fees be covered in full, or partially? Some scholarships may also offer you an allowance as well as pay for accommodation or overseas exchange programmes.

Bonds:

Usually, fully funded scholarships require that some kind of bond be completed upon graduation. This is logical, given the amount of funding you can expect to receive. Be sure to enquire carefully about the nature of the bond: how long it is, the organisation you will be working for, the penalties for breaking the bond and more. For some people, this may be a good enough trade-off, but you will have to peruse the terms carefully before signing.

Exclusivity:

Do the scholarship terms state that you cannot accept any other kind of financial aid? If you are thinking of funding your studies with more than one scholarship or bursary, be sure to check the exclusivity terms of each one you apply to.

Maintenance terms:

Many scholarships are awarded on the basis of academic excellence and in order to continue receiving it in subsequent terms and years, you will be required to keep your grades up. If your grades drop below a certain threshold, the scholarship could be revoked. As most applicants are aware of this before applying and have already put in the hard work to be eligible for the scholarship in the first place, this may not be a huge deciding factor.

University tuition

can help you keep your grades up if you need some help along the way.
Based on how much funding you are looking for and whether you are comfortable with a bond, you may find some scholarships more attractive or suitable to you than others.
Top Tips for Acing the Application Process
Now that you know what you are looking for, it's time to kickstart the application process! Once you have received your A Level results, you will have a short timeframe within which to apply. Here is where you will want to keep a close eye on deadlines, as many scholarships close their applications a few weeks after the release of results.
Below are some top tips to follow to maximise your chances of a successful application:
Prepare a good personal statement

: As all applicants will have a good academic record, you will have to make sure you stand out in other ways. One way you can really make yourself stand out is through a good personal statement. Be sure to talk about your interests and goals as well as mention how you intend to make the most out of your academic life.

Be confident

: Even if you may not be feeling that confident, remember it's how you present yourself that makes a first impression. You know your strengths; now it's all about learning how to sell yourself. You may even wish to get in touch with seniors who are formal scholars and ask them for their pro tips.

Secure a few letters of recommendation

: If the scholarship you are applying for doesn't already require it, it doesn't hurt to secure a few letters of recommendation ready to show when needed. After all, there's only so far you can sell yourself without anyone reputable to back you up.

Do your research before the interview:

Let's say you have been shortlisted for an interview. Now, how do you play your cards right to put yourself one step closer towards attaining that scholarship? If the scholarship is provided by an organisation, you can expect to go through two rounds of interviews: the first with the HR team and the second with senior management if you manage to get shortlisted after the first. Always be sure to do your due diligence on the company so that you are prepared to articulate why you are a good fit for the organisation. Practice with friends and family before the big day if possible – you will be glad you did!
With a large pool of applicants and only so many scholarships to go around, the best thing you can do is ensure that you have the grades to be considered for one in the first place.
Doing Well for A Levels Is an Important First Step Towards Being A Scholar
The process of applying for a scholarship (or at least, making sure you are eligible to apply for one) starts way before you receive a place in uni. To have a good chance of attaining a scholarship, you will first need to do well in your A Levels. Here is where engaging A Level tuition can really help. With larger class sizes in school, you may not be able to get the individual attention you require. No matter which subject you require help with, be it Economics, Physics or JC Maths, an experienced tutor can provide you with the assistance you need to pull your grades up.
IP tuition is also available to students who bypass the O Levels to take on A Levels directly, or even the IBDP. If you find that your schedule is too busy for onsite classes, online tuition is always a possibility. Private tutors who can work according to your schedule and come to your place of residence may be the best and more flexible option for you, however, you may face the problem of finding a suitable tutor for your needs. Here is where Tutor City can step in to help. Get started by searching our base of tutors today and filter by location, level, gender and more!
A Scholarship Is Just One Path to Success
Even if you decide not to apply for a scholarship or end up not getting one, remember that scholarships are but one path to success. There are many other ways you can work towards your dream career path and make the most out of your higher education journey. At the end of the day, every student has different goals, interests and abilities, and a scholar's life may not even be one you enjoy that much, or that will help you reach your goals. Regardless of the path you choose to take, the most important thing is to be well-informed enough to understand the implications for your future.
That said, we hope you have walked away from this article with a better idea of what you want and whether applying for a scholarship is the next step for you!