All You Need To Know About PSLE Science In Singapore
All You Need To Know About PSLE Science In Singapore
At the end of their primary school journey, students will start preparing to take on the PSLE in at least four subjects: English, Mother Tongue, Maths and Science. Although Science can be an intimidating subject for some students, it's actually one of the easiest to score in. Unlike with the languages, where the answers to some components can be subjective, Science is a much more objective subject. As long as a student has brought up or touched on the right points, they will be awarded marks for that question.
Does your child require help to bring up their grade in Science? Are there a few specific topics they struggle more with compared to others? Or do they already have a good foundational understanding but lack the speed or confidence needed to score well? When that's the case, you may be considering engaging Science tuition to build up their base of knowledge and exam-taking techniques.
In this comprehensive guide to PSLE Science, you can find out everything you need to know about the papers and how to score well!
What is PSLE Science All About?
In today's rapidly advancing world, the study of Science can help to share future thinkers and world-changers. Not only can students find out more about the world around them, the study of Science also helps to shape their curiosity and encourages them to ask questions about natural phenomena. What students learn in primary school will help to build the foundation for further studies in secondary school and eventually, beyond that. If your child does not have a strong foundation in Science, this can result in bigger challenges down the road.
Contrary to what some parents may think, PSLE Science isn't just about memorising facts and understanding simple concepts. Studying Science helps to prepare students for life in the 21st century, where they will need a number of critical skills in order to succeed in the workplace and personal lives. The coursework they will encounter has been designed to equip them with these skills. Even if your child doesn't have a natural aptitude for or interest in Science, it's possible for them to do well as long as they are prepared to put in the time and effort.
Of course, preparing to take on PSLE Science is something that needs to be worked on in advance. As with the other subjects, attempting to cram all the coursework within a few short weeks is unlikely to work!
What Are the Objectives of PSLE Science?
Now that you know how important the study of Science is for our future leaders, let's take a look at the learning objectives highlighted by SEAB. By the end of Primary 6, students taking PSLE Science should be able to:
Understand a number of scientific concepts, facts and principles

Be able to apply these concepts to everyday situations

Evaluate this information when it is presented in a variety of different forms, including diagrams, graphs and tables
How is the PSLE Science Paper Formatted?
Students will need to complete two booklets under the PSLE Science Paper with a given duration of 1 hour 45 min. Below is some more information about each of them:
Booklet A: Multiple-choice Questions – 56 marks
There are 28 compulsory MCQs in this booklet, each worth 2 marks. Students are required to choose the correct answer out of 4 possible options.
Booklet B: Open-Ended Questions – 44 marks
In this component of the paper, students will need to answer a total of 12 or 13 questions. Each question can be worth anywhere between 2 to 5 marks.
Does Your Child Face Any of These Common Challenges in PSLE Science?
Each student has their own strengths and areas of weakness. Your child may do better in one booklet than the other, or they may have a deeper understanding of certain topics than others.
Let's take a look at some of the most common challenges faced by students when it comes to PSLE Science:
Deciding between two close options in MCQs:

Some parents and students may be under the impression that Booklet A is easy to score in because candidates do not have to formulate their own answers. However, the tricky part comes in when two options are very close to each other, especially when one has been phrased in a misleading manner. Students run the danger of spending too much time deliberating between two similar options and leaving insufficient time to complete the rest of the paper.

Weak foundational understanding:

When it comes to Booklet B, students will need to formulate their own answers to questions. While this may not present much of a challenge for those with a strong foundation, students who are unequipped with the relevant knowledge can struggle. Some questions may also require more than one point, and students need to be able to evaluate for themselves when this is the case.

Poor time management:

Although Booklet B comes with a slightly lower weightage than Booklet A, doing badly in one can pull down a student's overall score even if they score well in the other. To this end, students need to practice good time management skills to ensure that they have time to answer all or at least most questions.

Lack of confidence:

Some students may possess the necessary knowledge and skills to answer questions correctly but lack the confidence to do so. For instance, they may be unsure whether they are applying the right concepts to the question or if they have identified the correct keywords. With consistent practice and encouragement from teachers and tutors, students can gradually start to build up their confidence and become better at answering questions.
If any of these challenges sound familiar to you or your child, you may be considering engaging assistance to help them pull up their grades.
Secrets to Scoring Well in PSLE Science
Just like with all the other subjects, scoring well in PSLE Science requires students to study smart and adopt certain exam-taking strategies for success. As Science is an objectively graded subject that requires little imagination skills, all students need to do is make sure they have a deep understanding of the topics tested. From there, it's just a matter of putting in consistent practice and having the right attitude:
Below are our top secrets for scoring well in PSLE Science:
Practice with past-year papers:

Generally, students can expect to get a sense of how their own PSLE Science paper will be like by practicing with past-year papers. Some common topics and question formats will come up multiple times, and it can be useful for students to pay more attention to these. This can also increase the confidence levels of students as they have a better idea of what to expect when they are well-prepared.

Try out a variety of questions:

Whether your child is weaker in MCQs or struggle with formulating their own answer to an open-ended question, it helps to expose them to a wide variety of questions. This way, they will be prepared for anything the PSLE Science paper throws at them instead of being left stumped by an unfamiliar question format.

Use the elimination method with MCQs:

Instead of trying to choose between four available options with MCQs, students can try eliminating one or two impossible options from the start. Once they have narrowed the possibilities down to two, it becomes much easier and more likely to eventually choose the correct answer. This also helps in minimising the confusion some questions may generate.

Identify the key concepts being tested in open-ended questions

: It can be difficult to tell what an open-ended question is asking for. When that's the case, students should take a step back and ask themselves what concepts are being tested. From there, the number of marks a question carries can give an additional clue as to how many points to raise. Students who are unsure what a question means the first time round should slow down and reread it, multiple times if necessary, and pick out the keywords from there.

Write clearly and concisely

: Even if a student is able to apply the correct knowledge and contextual understanding when answering a question, they can end up losing points for a poorly worded answer. As such, students will also need to ensure that they have a strong enough linguistic foundation to phrase their answers clearly and concisely.

Highlight keywords for emphasis

: If your child tends to skim through questions quickly and end up missing important points or interpreting the question inaccurately, it may be a good idea to get them to highlight keywords as they identify them. When crafting their answer, it will be easier for them to keep these keywords in their mind and stay on track.

Have a consistent revision schedule

: One important thing about revision is staying consistent. Last-minute cramming will not work and can even end up causing your child more stress as they struggle to concentrate from a lack of sleep. Sit down with your child and come up with a revision schedule that works for them, keeping in mind the subjects they are weaker in.
Regardless of the secondary school your child is aiming for or wishes to enter, he or she can pull up their overall aggregate by doing well in PSLE Science. Unlike with the languages, there are no subjective interpretations in Science, meaning that as long as students have a strong base of knowledge and know when to apply the relevant skills, there's no reason they won't be able to do well!
Understanding PSLE Foundational Science
Besides the standard PSLE Science paper, some students may be taking PSLE Foundational Science instead. Besides having a reduced syllabus, this subject also comes with a lower difficulty than PSLE Science. Foundational Science students will have to answer 18 MCQs in Booklet A and 5 to 6 open-ended questions in Booklet B within a total duration of 1 hour 15 minutes.
Considering Engaging PSLE Science Tuition?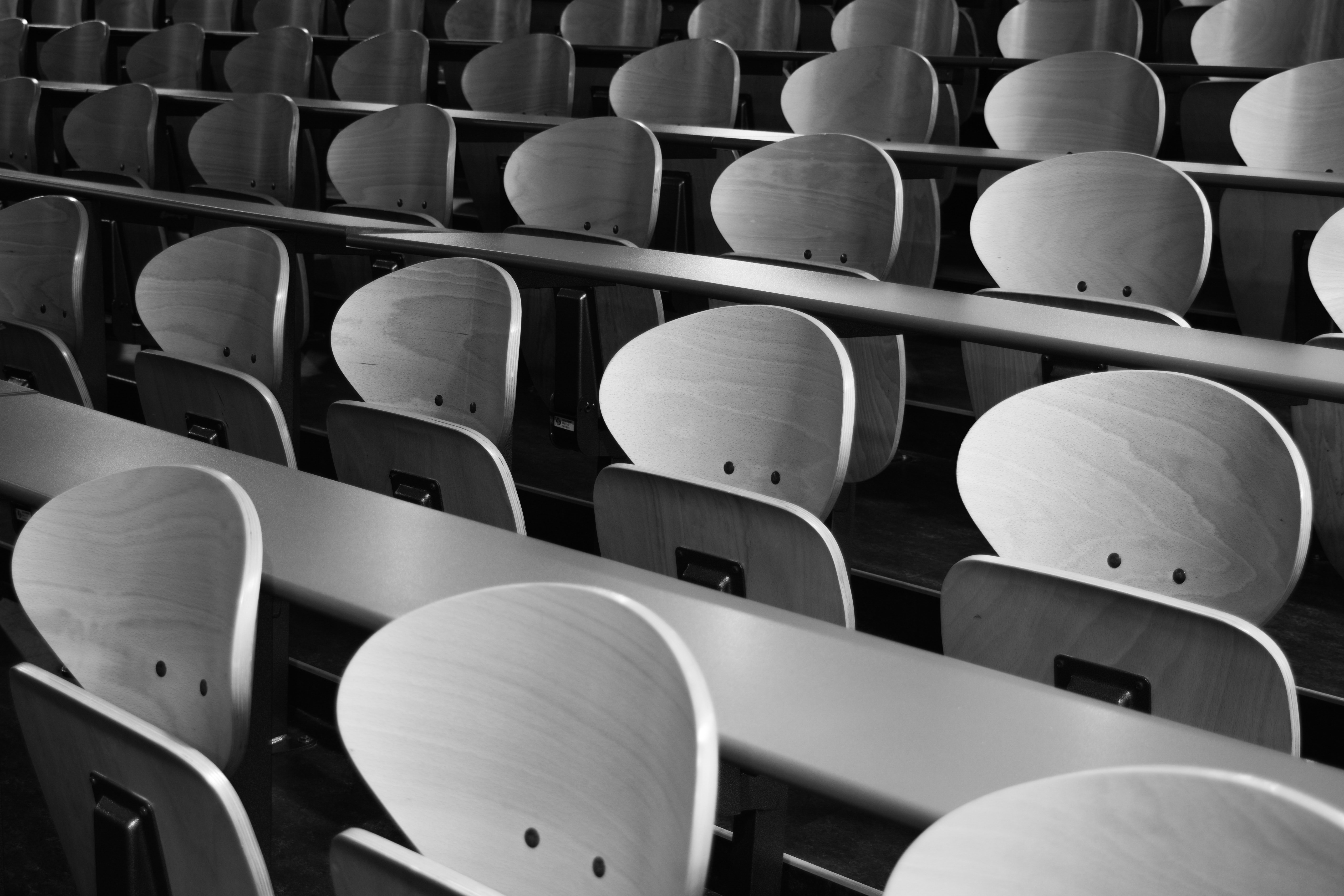 If Science is one of your child's weaker subjects or they simply need more attention than their teacher can give them at school, you may be considering engaging PSLE Science tuition. There are many good reasons to do so as well as some factors you should consider before committing to any tuition centre or tutor.
Below are some things to keep in mind when searching for a tutor:
1. Would your child benefit from group classes or one-on-one sessions?
Does your child learn best in a group, or is their foundational understanding so weak that they would benefit more from one-on-one sessions? In the case of the latter, searching for a private tutor would be the best option. Not only can they dedicate all their time and attention to your child when they don't have to focus on other students, you can also enjoy optimal convenience as these tutors are able to work around your child's schedule.
2. What is your child's learning style?
How does your child best learn? Some students are visual learners whereas others are auditory learners. Yet some others may retain knowledge best when they are able to make the concepts come alive with their own hands. Depending on your child's learning style, you may wish to pick a tuition centre that offers that. For instance, auditory learners may do better with lecture-style classes while visual learners will benefit from receiving specialised notes with lots of diagrams.
3. How will your child get to and from classes?
If your child already has a busy schedule filled with CCAs and other interest classes, you may find it hard to carve out time for tuition classes. Or if your child requires an adult to bring them to and from classes, you may have trouble coordinating your schedules. When that's the case, you will be pleased to know that there are many online tuition options available today, offering all the same benefits as in-person classes!
4. What experience and qualification does the tutor have?
Of course, you will need to make sure that any tutor you choose is qualified to help your child. This includes being familiar with the MOE PSLE syllabus as well as possessing experience working with primary school students. Even better if they have a strong track record of helping students improve their grades – reputable tutors and tuition centres will not be afraid to provide you with their past students' grades and testimonies if you ask for them!
These are just a few questions to ask yourself before committing to a term of classes at a tuition centre or with a private tutor. Understandably, many parents and students may want to "try" before buying – after all, you want to make sure that you are getting your money's worth and that the classes are effective for your child. Here is where our team at Tutor City can step in to help!
Request a Tutor Quickly and Easily with Tutor City
Have you decided that a private tutor is the best route to go for your child's needs? If so, you may be wondering where and how to start your search. With so many options out there, it's all about finding the best fit within a short turnaround time. Besides Science, you may also be looking to engage tutors who can help your child with English, Maths or Chinese. After all, scoring well in each of the individual subjects will give your child the best chance of getting into the secondary school of their choice! Regardless of which subject(s) your child requires help with, we can match them with a Primary School tutor who ticks all the right boxes.
To get started with the process of requesting a tutor, all you need to do is fill in this form and let us know a few basic requirements you have, such as budget and gender preference. You can also find out more about our tuition rates here. We aim to get back to you within 24 hours of form submission with a few recommended tutors. From there, all you need to do is arrange a class with the tutor of your choice. If you decide not to continue with the tutor after the initial lesson, all you need to do is pay for that one class!
At the end of the day, doing well in PSLE Science can open many doors for students and pull up their overall aggregate. This is not to mention that having a strong foundation will help them score well in secondary school and beyond, especially if they intend to enter a science-related field in future. As long as students are willing to put in the time and effort required to pull up their grade, scoring well in PSLE Science is definitely not unattainable!