Complete Guide To The Gifted Education Programme (GEP) in Singapore
An Introduction to the Gifted Education Programme (GEP) in Singapore
As the parent of a child studying in Singapore, you may already have heard about the Gifted Education Programme (GEP) and are wondering if your child qualifies for it. Maybe your child has already been shortlisted after an initial screening process, or you are wondering whether you should let them go for it. Naturally, there can be a number of questions you may have before taking the next step, and in this article, we aim to answer as many of them as possible.
Understanding the GEP
The GEP takes into account the needs of intellectually gifted students and places them in a programme where they can be challenged to read their full potential. It was first introduced by MOE in 1984. Students typically undergo a screening test in Primary 3 before being invited to join the programme in Primary 4. This can entail transferring to a different primary school.
Although the syllabus covered by the GEP is similar to that in mainstream schools, its depth and breadth are extended, allowing students to discover and develop in their areas of interest. However, parents need not worry that their children will be isolated from mainstream students as they will still get plenty of chances to interact via CCAs and a variety of other activities.
GEP Selection and Screening Process
All students enrolled in MOE primary schools will get the chance to be identified to take part in the GEP at Primary 3. The initial screening process, which takes place in August, will involve taking two test papers: one in Mathematics and one in English Language. Students who are shortlisted for selection will be invited to take part in a selection process in October. At this stage, students will need to sit for three papers: Mathematics, English Language and General Ability.
Parents will be notified of the results in November, after which they can apply to transfer to a school that offers the GEP on their child's behalf. School posting results will be finalised in end November, in time to make preparation for the next academic year. The main purpose of the GEP is to provide selected students with an environment where their talents can be nurtured and they can benefit from a curriculum that engages them on a deeper level.
Is GEP Offered in Secondary Schools?
When the GEP first started running, students were also able to enter the programme at the secondary level. Today, however, the GEP only runs at the primary level, and has slowly been phased out after the introduction of the Integrated Programme (IP) in 2004. The IP route allows intellectually gifted students to bypass the O Levels at Secondary 4, proceeding directly to take on A Levels, IB or a Diploma at Year 6.
Below is a list of popular IP schools in Singapore today:
Raffles Institution (Secondary and JC)

Raffles Girls' School (Secondary)

Hwa Chong Institution (Secondary and JC)

Nanyang Girls' High School (Secondary)

Anglo-Chinese School (Independent)

NUS High School of Mathematics and Science

Dunman High School

St. Joseph's Institution

River Valley High School

National Junior College (Secondary and JC)
After sitting for the Primary School Leaving Examination (PSLE), GEP students can take their pick from a number of IP schools, including the ones listed above.
A Full List of Primary Schools Offering GEP in Singapore
If your child has been selected for the GEP, chances are, they will need to transfer to a primary school that offers it. There are only nine primary schools offering the GEP in Singapore. These are:
Anglo-Chinese School (Primary): One major pull factor of this boys' school is its affiliation with ACS (Independent) and ACS (Barker), which students can progress to after the primary level.
Raffles Girls' Primary School: As one of the two original schools to offer the GEP, RGPS is a household name for excellence in Singapore. However, parents should keep in mind that there is no affiliation between RGPS and RGS at the secondary level.
Nanyang Primary School: Nanyang Primary School is a SAP school and comes with a long list of notable alumni. Girls can benefit from the affiliation to Nanyang Girls' High School at the secondary level.
Henry Park Primary School: Although it may not be as well-known as some of the other schools on the list, Henry Park Primary School has been growing from strength to strength in recent years and is a popular choice with families staying in the West.
Catholic High School (Primary): This SAP boys' school offers affiliation with the IP Catholic High at secondary level, making it a highly competitive school to enter at Primary 1. Its focus is on bilingualism in Chinese and English.
Nan Hua Primary School: You may know Nan Hua Primary and High Schools as the school that requires its female students with long hair to have it plaited. Besides that, the school has a strong focus on Chinese language and culture, thanks to its roots which date back to 1917!
Rosyth School: As a non-SAP school that offers the full range of mother tongue languages, Rosyth School is another popular choice for GEP students.
Tao Nan School: Initially set up by the Singapore Hokkien Association before independence, today Tao Nan School offers the Bicultural Chinese Elective Programme (BiCEP) for interested students.
Saint Hilda's Primary School: This school is partnered with the Church of Christ the Redeemer and provides a Christian learning environment for its students.
Most often, parents make this decision based on the school that's closest in location to their place of residence. Amongst these nine schools, there are no further rankings as they offer the same curriculum. Other factors you may wish to take into consideration when making a choice are the types of CCAs available, the school's mission and vision, and more.
What to Expect from the GEP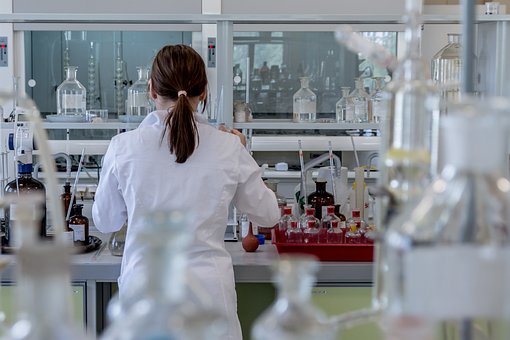 As a parent, you may be a little nervous for your child having to start over at a new school in Primary 4. Understandably, their journey from here on will be a little different from what they have experienced from Primary 1 to 3. The good news is that the GEP has been designed to help your child reach their fullest potential. Hence, what you can expect is for lessons to go at a faster pace and the topics tackled to be more advanced.
If your child is used to coming in top in their mainstream class, they will need to be prepared to work a lot harder in their new class. This can include taking more time out for revision, paying more attention in class and changing their studying habits. One thing you can do as a parent is encourage your child to be more outspoken in class, clarifying anything they are unsure of with teachers at the earliest opportunity. As they will be placed alongside other gifted students, their learning experience will not be the same as what they have experienced so far.
The good news is that once your child has had the chance to adjust in Primary 4, they can get through Primary 5 and 6 much more smoothly. Throughout these three years, they will also get the chance to interact with peers from mainstream classes, ensuring that they will not lack for interaction opportunities. At Nanyang Primary School, Nan Hua Primary School and Rosyth Primary School, form classes comprise a mix of gifted and mainstream students, but regardless of which school your child attends, they will get the chance to mingle with their peers during CCAs and other activities.
The GEP Enrichment Model
One common misunderstanding about the GEP is that your child will be on an accelerated path compared to their mainstream peers. That's not true as the focus of the GEP is on enrichment instead of acceleration. Below is what you can expect from the GEP enrichment model:
Content enrichment: Where appropriate, more advanced topics will be covered but for the most part, the mainstream syllabus will be taught with more breadth and depth. Students will be encouraged to make connections between multiple disciplines and make the link with real-life applications.
Process enrichment: Students will get plenty of opportunities to carry out independent study and work with peers in small groups. The focus is on helping them build the thinking and problem solving skills they will need to succeed in the 21st century.
Product enrichment: Besides the typical homework assignments, GEP students will be involved in student-led projects that involve community work and so much more. Through hands-on learning and creative expression, students are pushed to reach their full potential in areas beyond academic.
Learning environment: GEP students will get the chance to participate in out-of-school learning experiences and extensions. This includes school outings to parks and museums as well as the possibility of taking part in mentorships with external institutions.
Individualised Study Options (ISOs) at Primary 5
All students can take their pick from three Individualised Study Options (ISOs) at Primary 5, to be completed under teacher guidance and supervision. This is a continuation of the research skills they would have been taught in Primary 4, ensuring that students are well prepared to take on an ISO when the time comes. As ISOs are not graded in report books, students do not have to heap enormous pressure on themselves and can simply enjoy the learning process.
Below is a list of ISOs students can take their pick from:
Innovation Program (IvP)

Individualised Research Study (IRS)

A school-initiated programme, which can range from Destination Imagination (DI) to Future Problem Solving (FPS)
Depending on the ISO chosen, students will get the chance to hone their skills in a variety of areas, including research, problem solving, technological, and more. Students can choose their own topic based on their interests, with the chance to showcase their project at the annual IRS exhibition.
The Benefits of Streaming in Education
Going beyond the GEP, there are many advantages of streaming in education. Whether a child is academically inclined or are talented in other aspects, the benefits of learning alongside peers with similar abilities far outweigh the potential costs of doing so. For one thing, teachers are able to keep up a consistent pace of teaching without worrying that any student is falling too far behind. This, in turn, will improve student confidence and allow them to better bond with and motivate their peers.
On the other hand, if academically gifted students were to remain in a mainstream classroom, they can quickly get bored and feel like they are not being adequately challenged. This can also affect the morale of other students, resulting in teachers being unable to provide a learning experience that will suit the entire class. Streaming ensures that each student is placed in a learning environment that's right for them, and with plenty of opportunities to interact with peers of the same age outside the classroom, your child can have the best of both worlds.
Should I Prepare My Child for GEP Enrollment?
As a parent with a child in Primary 3, you may be wondering whether you should enroll your child in a GEP preparation course so they can be successfully shortlisted when the time comes. It's important to keep in mind that MOE advises against it, and there are plenty of good reasons for this. While this approach may help your child score higher in their screening test and even get accepted into the programme, they may end up struggling throughout Primary 4 to 6.
Keep in mind that the demands of the GEP is not for every student, and if your child is unable to qualify without going for a preparation course, enrolling them in this programme can cause more harm in the long run. Being unable to keep up with their peers will lead to unnecessary stress and a lower self-esteem, which is not good for any child. If your child has the aptitude and ability to get into the GEP, they will be identified through the screening test and if they are not, there's nothing wrong with a mainstream education, which can open many doors regardless.
If your child is struggling with certain subjects in school, you may consider engaging Primary School tuition to help them improve their grades. That is more than enough: remember that every child learns and blossoms at their own pace, and the best thing you can do for your child is allow them to embark on their learning journey with minimal pressure.
PSLE Remains the Final Hurdle for Both Mainstream and GEP Students
There's no doubt that GEP students will get the chance to embark on a range of projects and activities their mainstream peers may not have access to. However, at the end of the day, if your priority is for your child to get into a good secondary school, PSLE remains the final hurdle. Contrary to popular belief, mainstream students can score better than GEP students in the PSLE, so it's still important for your child to be focused on their learning when they reach the final hurdle. Here is where you may want to engage PSLE tuition to support their learning needs.
Understandably, finding the right tutor can be tough. On top of fitting in classes around your child's school and extracurricular commitments, you also have to be sure that the tutor is a right fit for them. Start your search at Tutor City today by requesting a tutor from us, and we will send you a list of recommended profiles based on your requirements. You can get a better idea of what we can provide by taking a look at our tuition rates here and getting in touch with us if you have any questions. Regardless of whether your child is a mainstream or GEP student, our experienced tutors can work with them to help them reach their fullest potential!