Top 32 Economics Tuition Options in Singapore
The A-level Economics is a subject that requires students to have a sound grasp of economic principles and theories in order to apply to real-life scenarios and case studies. Many JC students struggle with this and wonder why despite all the efforts, he or she still scores a poor grade at the prelims or promo exams for the A-levels.

So, we have found the most efficient and effective Economics tuition centres and online portals across the various regions of Singapore to provide your child with the best learning experiences.
Our list is curated into 2 main categories - online tutors and tuition agency/centres. Note: Please check with the listings directly regards to their fees & their operating hours.

Online Tutoring
1. Classgap
2. Preply
3. CheggTutors
4. TeacherOn
5. TutorMe
6. Gumtree Classifieds
7. Locanto Free Classifieds
8. Adpost.com
9. KiasuParents forums
10. Varsity Tutors
11. The Princeton Review
12. Study Pug

Tuition Agency / Tuition Centres
13. Tutor City
14. Roots and Shoots Education Hub
15. Economics Café
16. Economics Tuition Centre
17. Ace Your Econs
18. The Economics Tutor
19. Adam Smith Economics HQ
20. Economics Tuition Genius
21. I Economics Tuition
22. Economics Tuition Bukit Timah
23. That Econs Tutor
24. Triquetra Tuition Centre
25. Economics Focus
26. EconsActually
27. Learner's Lodge
28. Quintessential (QE Education)
29. Economics Tuition Singapore
30. JC Economist SG
31. A is for Econs
32. Econ Specialist
1. ClassGap


Website: https://www.classgap.com/en/physics-online-tutors

Economics Tuition is conducted in Classgap's virtual classroom through your computer or tablet, using a cutting-edge technology that goes beyond a simple videoconference. You can choose tutors from their database of international teachers and graduates. They have functions that allows you to:
- draw on the digital whiteboard
- edit documents with our collaborative text editor
- share your screen
- play videos in real time

2. Preply



Website: https://preply.com/

You can post your requirements and let Economics tutors apply for your job. You can also look through their database of international tutors for any subjects you need. Preply has been featured in top international tech magazines such as Business Insidier, TechCrunch and TechRepublic.
3. CheggTutors


Website: https://www.chegg.com/tutors/

Economics Tuition and other subjects for all levels, be it college and high school, are available for tuition 24/7 online. Video lessons is $30 monthly. Plans start from $6.95 per lesson, or $14.95 monthly for Chat lessons. CheggTutors has been featured in top international publications such as the New York Times, Wall Street Journal, Yahoo and Today.

4. TeacherOn


Website: https://www.teacheron.com

TeacherOn.com is a free website used by thousands of students and teachers worldwide.You can find local Economics tutors, online teachers, and teachers to help with tutoring, coaching, assignments, academic projects, and dissertations for over 3500 subjects.

5. TutorMe


Website: https://tutorme.com

Has on-demand tutoring. You can get help with a single question or a 3-hour lesson, no commitment needed. TutorMe has tutors from all over the world covering 300 subjects. The lesson space features a virtual whiteboard, text editor, audio/video chat, screensharing and so much more.

6. Gumtree Classifieds


Website: https://www.gumtree.sg

One of the popular marketplaces for all types of services and products. Look under 'Classes & Courses' to see a list of freelance tutors' advertisements.
7. Locanto Free Classifieds



Website: https://singapore.locanto.sg

Similar to Gumtree, Locanto is a free marketplace for Economics tutors and centres to post free ads. Has various categories under 'Classes' – Language, Art, Music, Computer, Academic, which you can choose from.

8. Adpost.com


Website: https://www.adpost.com

Another free marketplace for tutors and parents to look for Economics Tuition services.

9. KiasuParents forums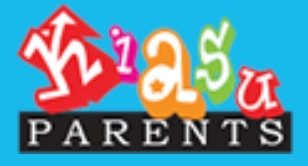 Website: https://www.kiasuparents.com

Singapore's popular online forum to exchange news and information on parenting, education and tutoring. Many good ex-teachers and Economics freelance tutors post their services for hire.

10. VarsityTutors



Website:https://www.varsitytutors.com

Overseas-based website providing in-home and online tutoring that offers flexible scheduling and your choice of locations. They provide a listing of tutors who can teach both at home and online. As most are foreign tutors, you can only select via online mode.

11. The Princeton Review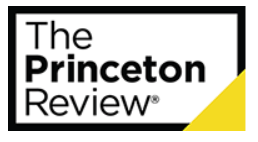 Website: https://www.princetonreview.com

The Princeton Review has been around for more than 35 years, where students and their families have trusted them to help get into their dream schools. Their mission statement is "to provide personalized, innovative, best-in-class private tutoring, test prep, and admission products and services to help students knock down barriers and achieve their academic goals."

They have programmes and tutors providing tuition for SAT, ACT, PSAT, AP Tests, among academic subjects in all humanities, science and maths. Finding the right college and applying to them, as well as getting financial aid, The Princeton Review has these all covered.

12. Study Pug



Website: https://www.studypug.com/home-8-2-sg/

Formed by Dennis and Andy, Study Pug has video tutorials on-demand 24/7 which you can select based on the topic you need. The team at Study Pug focus on in-depth examples, the type that appears in exams and the teacher doesn't cover during lectures!

They will show you how to solve tricky questions quickly and to the point, cutting out all the things you already know. They have a free 7-day trial and subscription based plans.
Tuition Agency / Tuition Centres
13. Tutor City


Website: https://www.tutorcity.sg
Contact: 90672547

Tutor City is the leading home tuition agency matching private 1-to-1 home tutors to students since 2010, and has helped 40,000 parents find their ideal Economics tutor.

They have a large database of tutors covering every subject and level - Primary, Secondary, Junior College, IB, IGCSE.

The tutor database consists of current Economics School Teachers and Ex-Teachers from MOE schools and international IB schools, as well as full-time tutors, Graduate part-time tutors, University students from NUS, NTU, SMU, SUSS, SIT, top foreign universities and polytechnics.

This matching service is free because the commission is charged to the tutor, so you will only be paying for the tuition fees. Additionally, they can arrange to have a phone interview with the selected tutors before engagement, to reinforce your confidence that the tutor can do the job.
14. Roots and Shoots Education Hub


Website: https://www.eeekonomics.com/
Address: Bukit Timah Shopping Centre: 170 Upper Bukit Timah Road #11-04 Singapore (588179)
Contact: +65 9639 7517

Who can be better for your child than a teacher with a broad range of experience both in teaching as well as practical application. Founded by Mrs Michelle Tan, the RSEH specializes in Economics tuition with the following attributes:

a. All lessons are conducted in small groups for effective learning.
b. Students receive timely feedback.
c. Being trained directly by the Cambridge chief examiners, Mrs Tan is well-equipped to teach the syllabus.
d. She is famous for her ability to understand the weaknesses of students and value-add to their learning to produce stellar results despite working with students of differing abilities.
Levels taught: A level, IB level
15. Economics Cafe


Website: https://www.economicscafe.com.sg/
Address: 1. Block 505B Bishan Street 11, #01-422 Singapore 572505 2. 170 Upper Bukit Timah Rd Singapore 588179
Contact: 8268 8918
Levels taught: A-level (H1 and H2)

If you are looking for an outstanding student in Economics turned to a tutor to pass on the knowledge, then EC can be your best choice. Mr Edmund Quek, the Principal Economics tutor is a well-experienced tutor and your child can avail the opportunity to learn the subject core from him at his Economics tuition centre.

Several features provided by the centre that you may be looking forward to are:
a. EC is a Ministry of Education (MOE) registered tuition centre.
b. It has produced one of the highest numbers of students in Singapore who have achieved a distinction in the Singapore-Cambridge GCE 'A' Level Economics examination.
c. Both physical classroom Economics tuition, as well as online tuitions, can be availed.
d. EC has published best-selling economics books which are recommended readings worldwide.
e. Clarifying the concepts to strengthen the foundation is what EC strives for.
f. Complex Economic issues are fragmented down to understandable and graspable formats.
g. Simultaneous teaching of theory and practical.
16. Economics Tuition Centre


Website: https://www.economicstuitioncentre.com.sg/
Address:
1. Bukit Timah Shopping Centre, 170 Upper Bukit Timah Road, #05-54, Singapore 588179 (Contact: 8251 3684)
2. Block 201E Tampines Street 23#02-106, Singapore 527201(Contact: 9861 0186)
If you are seeking an enjoyable way of teaching Economics to your child, Mr Anthony Fok at ETC can be your pick for:
a. He helps children learn quickly.
b. Content in school is being reinforced and clarified during lessons.
c. Support available through WhatsApp and e-mail all the time.
d. Focus is placed on skills which are necessary for a good grade.
e. Have years of experience in Economics tuitions.
f. Gives exclusive notes.
g. A Conductive classroom environment is carefully tailored to smoothen the progress of students' learning.
h. Students have access to an extensive library collection of Economics textbooks and useful resource materials.
17. Ace Your Econs

Website: https://aceyourecons.sg/
Levels taught: JC level
Address: 212 Hougang Street 21, #04-333, Singapore 530212

Founded by Mr Jeffrey Teo, who was a working as a commercial banker before setting up AYE to help students who are struggling with H1 / H2 Economics.
Has been giving Economics tuition at his centre and recently also went online to facilitate learning at student's home.
18. The Economics Tutor


Website: https://www.theeconomicstutor.com/
Levels taught: JC level, IB level
Contact: +65 9336 7511
TET is founded and run by one of the best Economics tutor in Singapore, Mr Kelvin Hong.

He has won numerous accolades in the subject. He can extend his knowledge and support your child in the subject with the following benefits:
a. Delivers unbeatable results with personalised attention to each student.
b. Provides tips and tricks to perform better in essays.
c. Uses strategic and different analogies for teaching difficult concepts of the subject.
d. Provides detailed explanations with real-world applications from his real-life experiences.
19. Adam Smith Economics HQ


Website: https://www.economicstuition.com/
Levels taught: Level-A (H1, H2, H3)
Contact: 96959650
ASEH is the only centre that claims to predict the examination questions with an accuracy rate of 95%.
Plenty of benefits that your child can have as a student at ASEH are:
a. Exam techniques for essays and case studies.
b. Superior time management and accelerated learning strategies.
c. The heavy emphasis of Higher Order Thinking (HOT) skills of Application, Analysis and Evaluation.
d. Highly entertaining and energetic lessons.
e. Provides learning through a unique blend of Neuro-Linguistic Programme (NLP) Techniques for Economics Learning.
20. Economics Tuition Genius


Website: https://www.tuitiongenius.com/
Address:
1. Bukit Timah: 587 Bt Timah Road #03-01B, Coronation Plaza, Economics at Tuitiongenius Academy, Singapore 269707
2. CHOA CHU KANG: 306 Choa Chu Kang Ave 4 #01-681, Thinktank Learning Centre, Singapore 680306
3. Small groups of Economics Tuition classes in Bishan Contact: (065) 8182-3036
Instagram & Twitter Handle: @tuitiongenius
One of the best Economics tutors who can inculcate interest in the subject in your child is Mr Eugene Toh.

He can help your child understand the basic concepts in the simplest form with their real-life applications. The salient features of being taught at ETG are:
a. Makes the subject interesting by guiding the child in the right direction.
b. Delivery of subject content effectively and seamlessly.
c. Dwell economics answering techniques.
d. Both physical classrooms as well as online teaching available.
e. Video recorded lessons, notes and resources.
f. Zoom Livestream lessons are available with a free first lesson.
g. In-house library of wide resources.
h. Face-to-face consult is available.
21. I Economics Tuition


Website: https://www.ieconomicstuition.com/
Address:
1. Yishun: Blk 732 Yishun Ave 5 #01-382, Singapore 760732
2. Ang Mo Kio: 710A Ang Mo Kio Ave 8, Singapore 561710
3. Jurong: Blk 135 Jurong Gateway Road, Singapore 600135 Contact: +65 9732 9931
If you are looking forward to providing your child with guidance from a highly-qualified and a patient Economics tuition specialist, you can point your nib towards Ms Ang who runs I Economics Tuition centre.

a. She makes her students capable of handling the mathematical, analytical and critical aspects to excel in Economics.
b. Reinforce and deepen understanding of the syllabus.
c. Motivates for active participation.
d. Gives writing assignments.
e. Timed practices and lessons and mock examinations to help students excel under a time constraint.
f. Lean class size with maximum efficiency.
g. Provides personal assistance.
22. Economics Tuition Bukit Timah


Website: https://www.economicstuitionbukittimah.com.sg/
Address:
1. Blk 283, Bishan Street 22 #01-185 Singapore 570283
2. 140, Upper Bukit Timah Road #02-11 Beauty World Plaza Singapore 588176
Contact: 96890510
With an experienced Economics tutor Mr Simon Ng, ETBT offers:
a. CSQ and essay writing skill development.
b. In-house quality notes.
c. Class practices and mock tests.
d. E-learning practices.
e. Offer JC Economics Case Study and Essay Writing Skills Workshops.
f. English tuition is also available at the same centre.
g. Inculcate the ability to write mature arguments with economic principles to make economic decisions and to draw a connection between the real-world Economics situations.
23. That Econs Tutor


Website: https://thateconstutor.com/
Address: #03-15, Coronation Plaza, 587 Bukit Timah Rd, 269707
Contact: 9070-6248
Your search for a premium Economics tuition centre for your child ends at TET.

Here, the principal Economics tutor is Mr Melvin Koh who has bagged numerous awards. TET can be the right choice for:

a. Focuses on helping students maximize their potential.
b. Helps in improving their application skills.
c. His teaching methodology is divided into 3 parts, which he calls CAM where C stands for Content, A for Application and M for Methodology.
d. Develops a set of parachute concepts for each chapter making it easy to understand and apply.
e. He has a SCEED approach to help students score in case study questions.
f. Successfully keeps up the interest in the subject in his students.
24. Triquetra Tuition Centre


Website: https://www.triquetratuitioncentre.com/
Address: 333, North Bridge Road, #03-00, Singapore- 188721
Contact: 6553 0050
Mr Billy Lim, a perfect tutor who knows and understands and can improve your child's concepts in which he/she has failed and lost interest in the subject.
A perfect Economics tuition centre that uses a student-based approach for teaching is what TTC stands for.

It can be the destination centre for your child for plenty of advantages such as:
a. Converts weaknesses into strengths.
b. Translates difficult terms into simple and easily understandable language.
c. Techniques for answering the essay and case study questions successfully, especially under tight time constraints.
25. Economics Focus



Website: https://www.economicsfocus.com.sg/
Address: Blk 283, Bishan Street 22, #01-185, Singapore 570283
Contact: +65 9689 0510
The chief focus of tutors at EF is to provide academic excellence to all its Economics students. It is a tuition centre famous for:
a. Using writing techniques and examples.
b. Focus on the syllabus to cover it following the examination pattern.
c. Provide free GP Study Magazine.
d. Provide GP tuition online platforms to enrich the degree of content acumen in its students.
e. A large bank of comprehension Practices and discussion.
f. Free Writing and Comprehension Extra Class Practices to improve your child's adaption to examination.
26. Econs Actually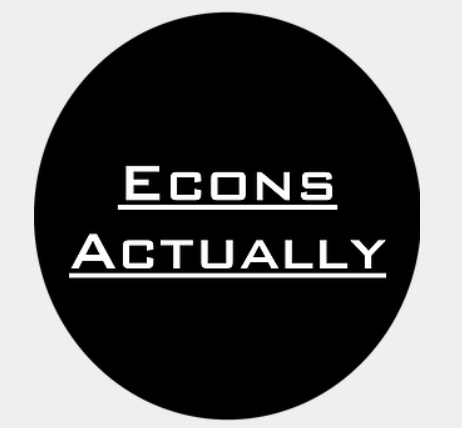 Website: https://www.econsactually.com/
Address: Blk 72, Toa Payoh Lorong 5 #01-579, Singapore 310072
Contact: +65 93373874
It is the centre that can fill your child with zest and zeal for Economics with its special attributes, some of which are:
a. With over ten years of experience in Economics tuition, EA is run by the principal tutor, Mr Clive Foo.
b. Provides specially tailored Intensive Revision Programmes for both JC1 and JC2 students to prepare for the examinations.
c. Provides tips to avoid mistakes in the examination.
d. Helps students apply the Economics concepts in real-life situations with a detailed knowledge of writings on current affairs.
e. Helps students understand government policymaking and business decisions both small-scale as well as large-scale.
27. Learners' Lodge


Website: https://www.learnerslodge.com.sg/class-schedule/a-level-jc-economics-tuition-singapore/
Address:
1. LL's @ AMK: Blk 161 Ang Mo Kio Ave 4, #02-500 S(560161) Tel: 6803-5763
2. LL's @ Bishan: Blk 236 Bishan Street 22, #B1-154 S(570236) Tel: 6458-1764
3. LL's @ BT Timah Bukit Timah Shopping Centre #B2-01 S(588179) Tel: 6468-6620
4. LL's @ Kovan: Blk 221 Hougang Street 21, #B1-100 (S530221) Tel: 6387-4366 5.
LL's @ Jurong: Blk 134 Jurong Gateway Road, #02-309B S(600134) Tel: 6336-2037 6.
LL's 2 Kembangan: 14D Jalan Masjid, #01-04 Kingston Terrace, S(418935) Tel: 6842-4634 7.
LL's @ Marymount: Blk 255 Bishan St 22 #B1-462 S(570255) Tel: 6970-5650
Learner's lodge offers A-level tuition in Economics and your child here will:
a. Get a comprehensive program aimed to help students understand and analyse economic concepts and terms in a simplified manner.
b. Engaging and enjoyable lessons.
c. Innovative methods of teaching.
d. Extensive use of real-world events and examples allow students to appreciate the theoretical concepts better.
e. Analytical and evaluation skills are taught explicitly.
f. Focus on the improvement of skills for answering examinations, essay writing, and case study analysis.
g. Tuition of other subjects can also be availed at these centres.
h. Intensive revision classes.
28. Quintessential (QE Education)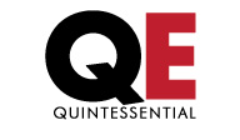 Website: https://qeducation.sg/

Address: 545 Orchard Rd #14-09, Far East Shopping Centre, Singapore 238882
Contact: 6100 9338, 9655 0590

Levels taught: • IP, O, A-Level • IGCSE, IB Diploma • University Admissions Mentoring
One of the perfect examples of high-quality Economics tuition classes is QE classes. QE provides:
a. Holistic environment for its students.
b. Smart learning.
c. Personalised teaching.
d. Highly advanced curriculum built on question exposure, knowledge retention, and 'learning from solving'.
29. Economics Tuition Singapore


Website: http://econs.com.sg/
Address:
1. 2a Maju Ave, 2a Maju Ave, Singapore 556680 (Call: 6289 4551)
2. #07-03 Katong Shopping Centre (Call: 6440 0553)
Helmed by two experienced tutors, Ms May Tan and Mr Teng, ETS is an outstanding Economics tuition centre that offers the following benefits to your child:
a. Detailed concept building and understanding.
b. Help students understand complex Economic concepts using simple analogies.
c. Essays and case studies are taken regularly.
d. Custom notes.
e. Online classes are available.
30. JC Economist SG


Website: https://www.jceconomistsg.com/
Levels taught: Level-A (H1 & H2)
Address: 159 Bishan Street 13 Singapore Singapore 570159
Contact: 97697868
A considerate instructor who can teach the concepts of Economics to your child at his/her pace is no other than Mr Wong. He is your best choice if your child is struggling to understand Economics and is starting to lose hope to pass through.

He is a specialist for:
a. He adapts to the child's learning style and pace rather than imposing his teaching style on the child.
b. Comprehensive, quality, personalized lessons at affordable prices.
31. A is for Econs


Website: https://www.aisforecons.sg/
Levels taught: Level-A (H1 and H2)
Address: Blk 131 #04-257 Jurong Gateway Road (Near Jurong East MRT)
Contact: 96689208
Trust the most experienced tutor with over 25 years of experience of teaching Economics in Junior Colleges, Ms Chua Siew Hong.

The upside of getting your child to learn under her humble guidance are:
a. She is extremely familiar with the latest H1/H2 syllabus and assessment requirements.
b. Small class size helps each child get personalised attention.
c. Use carefully designed worksheets that help students develop a deep understanding of economic concepts to enhance their application in real-world issues and Economics examination questions.
d. Impart important examination skills and thinking skills.
e. To enhance practice, children are provided with opportunities to write answers within and outside classes with close guidance from the tutor.
f. Student thought-process is reached to help him/her develop critical thinking skills.
g. Well-created concise notes.
h. Both 1-to-1 and group tuition are available.
32. Econs Specialist


Website: https://www.econspecialist.com/
Levels taught: Level-A Contact: 90016729
One of the specialist Economics teachers for JC level is Mr Lee. He is a perfect tutor in case you need immediate attention of the teacher for your child. With him, your child will be exposed to plenty of benefits like:
a. He works on sharpening examination skills.
b. He enhances the core concept of knowledge.
c. Small group sessions provide personalised attention.
d. Bits of help rectify errors of examination.