Piano Lessons Singapore: Best 10 Studios To Learn Piano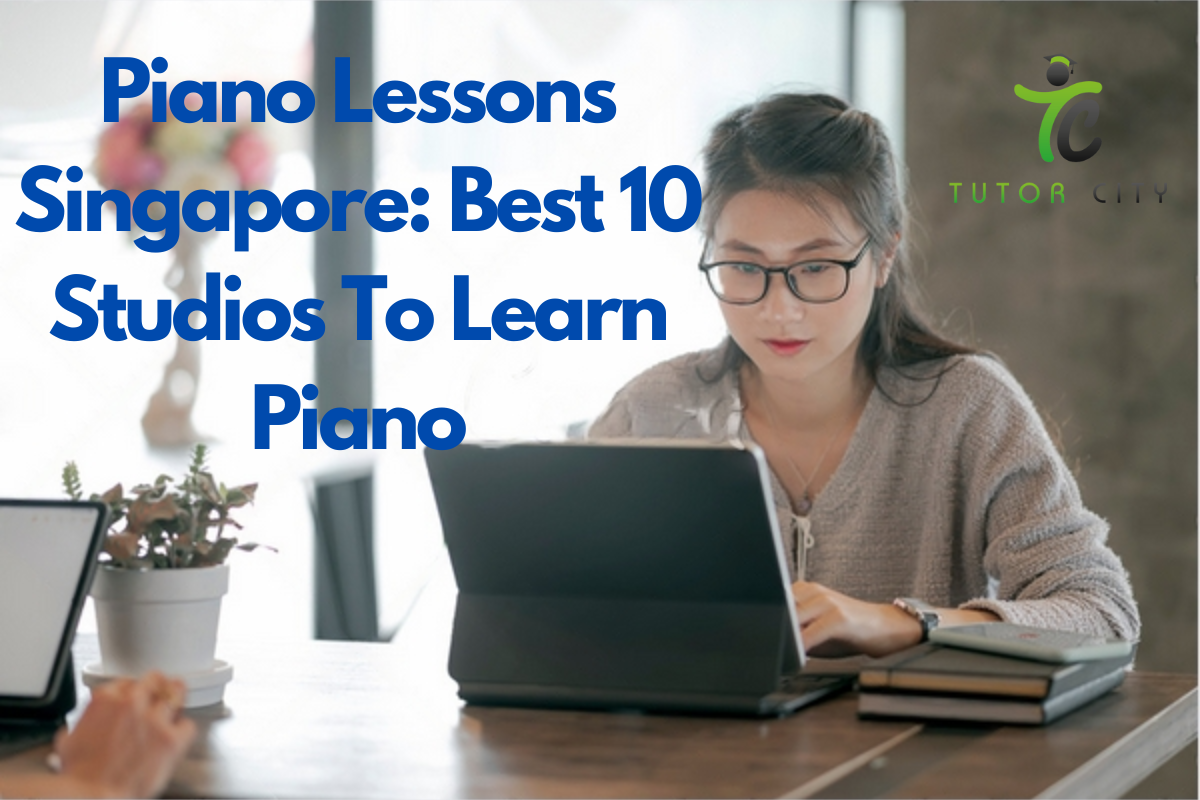 Music is one of the best ways to help the cognitive development of your children. Playing an instrument engages each major part of the central nervous system, as it engages both sides of the brain. Because of this, it is crucial to help your child learn an instrument from an early age.
The piano is a great instrument to learn that will boost the brain development of your kids. So, if you are thinking of enrolling them for piano lessons, you are in the right place. Here is the complete guide to the best ten studios to learn piano in Singapore.
Factors To Consider Before Choosing The Best Piano Lessons In Singapore
Before we move on to the best studios, you must understand how you will choose the best studio for your kid. There are certain factors that you need to consider before you enroll your child in a school. Here are the top factors you should take into consideration:
Cost
The first thing you must consider is how much it will cost to enroll your kids in piano lessons. The cost will also depend on the level they are learning. For example, beginner piano lessons can cost anywhere between 30 SGD and 55 SGD.
On the other hand, intermediate to advanced lessons can cost anywhere between 45 and 100 SGD. Depending on the level, lessons will also range between forty-five minutes to an hour. Another important note to remember is that studios and teachers charge monthly for the lessons, which is why you might have to pay between 100 and 400 SGD in one go.
However, the cost of the lesson is not the only thing that you have to account for. For example, if you want a private tutor to come to your home, you will also have to invest in a piano, which can put you back a few thousand dollars. We have acquired a used piano shop usedpiano.sg, to help customers on a budget to save some money buy getting a 2nd hand piano instead of a new one.
So, make sure that you consider these costs before you decide what lessons to opt for.
Personal Vs. Studio Lessons
Piano schools can offer studio lessons or send you a tutor at your home to teach piano. If you opt for a private tutor, they will work through appointments, and you will have to check their schedule. On the other hand, you can opt for studio lessons that can include one-on-one lessons or lessons in small groups.
If your child is a beginner, then one-on-one lessons might be more appropriate for their needs. Group lessons are more useful for kids that have some knowledge of the instrument. Because of this, group studio lessons are ideal for intermediate or advanced learners.
Finally, studios also offer online lessons to people that want to learn from the comfort of their own homes. So, keep all of this in mind and select a lesson that will suit your needs the most.
Age
Age is also crucial when you determine whether your child should start taking piano lessons or not. For example, most of the studios and schools in Singapore will start giving piano lessons to kids that are aged 4.5 and above. However, if you want to start the music training of your child, then six is a great age to start.
It will allow your child to understand the instrument better and play it in the best way possible. Besides that, their hands will also have good dexterity, which will only help them in learning this instrument. So, you can start their lessons anywhere between the age of five and six.
Tutor Experience
Make sure that you check the experience of the tutor before you select a school or studio. It is crucial to have someone experienced that knows how to play the instrument well and teach kids. Each school has a profile of tutors that will provide all the information you need on them.
You can go through it to decide whether they will be the right pick for your child or not. The experience of the tutor will determine how well and quickly your child can learn to play piano.
Best 10 Studios To Learn Piano In Singapore
Now that you know how to select the best lessons for your kids, here are the top ten studios that you can choose from. Be sure to go through what they have to offer before you make your choice:
1. D-Flat Studios
| | |
| --- | --- |
| Location | 356 Tangling Road Belvedere Block A, Level 3. Singapore 247674 |
| Website | |
| Courses Offered | Piano lessons for kids and adults, vocal lessons, and musical theatre |
| Contact Details | +65 6871 4010 |
D-Flat Studios has more than a decade of experience in providing piano lessons to everyone. They offer lessons to young kids and teenagers, which is why you can even enroll your teenager in a piano lesson of your choice. There are many different techniques that these teachers incorporate into their lessons, from playing by ear to jazz techniques and more.
So, you can go to their website and decide what type of lessons you want to opt for. The studio is only a drive of four minutes from Orchard Road. If you live nearby, then this is a great studio for your kids.
2. Melodious Piano Studio
| | |
| --- | --- |
| Location | 106 Yishun Ring Road #02-199,760106 Hougang Branch |
| Website | |
| Courses Offered | Active piano lessons |
| Contact Details | Melodiouspianostudio@gmail.com |
Melodious Piano Studio is an award-winning piano studio that has become incredibly popular in no time. The reason it is so popular is because of the Active Learning Piano Mind technique that the studio uses. Firstly, children are taught to master musical theory, and then the studio encourages them to practice playing.
The teachers are highly skilled and trained, and you can also book a trial to check if the studio is a good choice for your kid. In the long run, the studio will guarantee that your child has a solid foundation in music and piano playing.
3. LVL Music Academy
| | |
| --- | --- |
| Location | 195 Pearl's Hill Terrace, #01-12. Singapore 168976 |
| Website | |
| Courses Offered | Piano, violin, cello, music theory, and online classes |
| Contact Details | +65 82004711 |
LVL Music Academy is known for providing engaging and fun lessons to kids. Their teachers are highly specialized, and they have even written and designed music books to suit the needs of the children. This is why piano lessons at LVL are fantastic.
There are also three options you can choose from to begin your kid's lessons. These include classes from home, the studio, or even online. You also have the option of choosing between private and group lessons, making it an ideal place for your kid to begin their musical journey.
4. Yamaha Music School
Yamaha Music School provides diverse music lessons to kids, which is why it is a great place for aspiring musicians to begin their journey. The teachers are highly skilled, and the curriculum has been designed to suit the needs of the children. In the long run, the teachers will guarantee that your kid has the skills and confidence to ace piano playing in no time.
They also have many locations in Singapore, and you can select one most convenient for you. So, if you want your child to pursue a future in music, then this is the place to begin.
5. Adeline Piano Studio
| | |
| --- | --- |
| Location | 103 Cardiff Grove, Cardiff Residence, Singapore 558962 |
| Website | |
| Courses Offered | Piano lessons for kids and adults |
| Contact Details | +65 9684 7270 |
The Adeline Piano Studio is run by Adeline Yeo, who has more than two decades of experience in teaching piano. She offers lessons at her private studio, at-home lessons, and even online. The best part is that she teaches all age groups from 3.5 years to over 65 years.
Another great thing about Adeline is that she also knows how to teach children with Autism, ADHD, etc. So, if you want to enroll your child with an expert, then you should not look further than Adeline Yeo. Hundreds of people have trusted her with piano lessons and have not been disappointed.
6. Creative Hearts Centre For Performing Arts
| | |
| --- | --- |
| Location | 2 Pandan Valley #01-200 and 428 River Valley Road #02-04 |
| Website | |
| Courses Offered | Piano, vocal, musical theatre, music theory lessons, and more |
| Contact Details | 84285868 |
The Creative Hearts Center has a group piano class known as The Little Pianists. This class has been designed for children to learn to play the piano as they develop a love for this instrument. It is for kids between the age of four and six years to improve or learn new skills.
On the other hand, they also have a Kid's on Keys program. This is there to teach the concepts of piano to the kids. So, if you want something unconventional and creative for your kids to learn piano, then be sure to enroll them in one of these lessons.
7. Avocado Piano Studio
Location

53 Havelock Road

428 River Valley Road

233 River Valley Road

Website

Courses Offered

Piano lessons

Contact Details

+65 8795 5310
Amy Ng is the founder and instructor of Avocado Piano Studio, and she is known for providing some of the most enjoyable piano lessons to kids. Many kids who have studied piano from her love her because of her confidence-boosting attitude. That is because she knows that kids also need to have a good relationship with the teacher to learn better.
She offers all types of classes, from beginner to advanced. You can visit her studio and decide whether it is the right choice for you. It will not disappoint you.
8. Seimpi School Of Music
If you are looking for well-rounded training for your kids, then you must check Seimpi School of Music. They will teach your young one how to speed-read, which will help them absorb the musical information better. Kids will learn the different genres of music, learn how to read music and play classical piano without any issues.
The studio also has lessons that cater to the needs of different types of children. So, make sure that you go through it in detail to decide whether it is right for your kids.
9. Aureus Academy
| | |
| --- | --- |
| Location | |
| Website | |
| Courses Offered | Piano, violin, guitar, and more |
| Contact Details | |
Aureus Academy is a well-known music studio in Singapore that will take their piano skills to another level. The academy will first evaluate the skills of your child before they enroll to create a custom curriculum for them. It will help them focus on their weaknesses and overcome them.
The academy has around sixteen locations. So, visit your nearest one to see everything they have to offer.
10. Staccato!
| | |
| --- | --- |
| Location | 1 Jalan Anak Bukit, #02-24, Singapore 588996 |
| Website | |
| Courses Offered | Piano, music theory, instrumental, etc |
| Contact Details | |
Finally, Staccato is known for its unconventional and creative teaching methods. The curriculum focuses on enhancing the performance, composition, and improvisation of the children. Besides that, lessons are personalized to suit the skill level and talent of your child.
In the long run, it will help boost the musical journey of your child to another level. So, help your children build their confidence as they creatively learn how to play piano at Staccato.
Final Thoughts
That was your complete guide to everything you need to know about piano lessons and studios in Singapore. Now that you have complete information, you can select a studio that will cater to the needs of your children. Make sure that you consider all the factors before you decide what tutor or studio to select.
After all, you want it to meet your budget, preferences, and needs. Once you do, your child will learn how to mast the piano without any issues. So, go through the list today.