Getting your child ready for PSLE – How parents can help
Taking the PSLE with your child is the best support you can show
The word exam always brings along a certain level of anxiety with it. No matter how prepared the student is, anxiety levels are at an all-time high not only for the students but for their parents too during this time. The best way to tackle this hurdle is to remain calm and composed along with giving your 100% to prepare for the exam.

Primary school leaving examination (PSLE) is the first national exam children in Singapore take at the end of Primary 6. This is a big exam as bases these score students can enroll in their desired secondary school and select the course of their choice. The students are tested on four subjects - English, Mother Tongue, Mathematics and Science. The raw scores from each of these subjects are converted into T-scores and the sum of these T-score makes the PSLE aggregate score.

So what is T-score?

The raw scores are converted to T-scores using s formula to provide the student's relative score as compared to the rest of the students. This means that even if a student has done well in a particular subject and the rest have done exceptionally well, the student's T-score is likely to come down in that subject. The aggregate T-score will also get affected if a student doesn't perform very well in even one subject. In the PSLE T-score system, every subject is important as well as every point. A student needs to give extra attention to the subject she/he is weak in and can't just rely on the better subjects to pull up her/his aggregate score.

We believe parents play a vital role in helping their child to do their best, especially in PSLE. Here are some tips that apply to parents whose kids are going to give PSLE this year as well for parents whose kids would be giving the exam in the near future.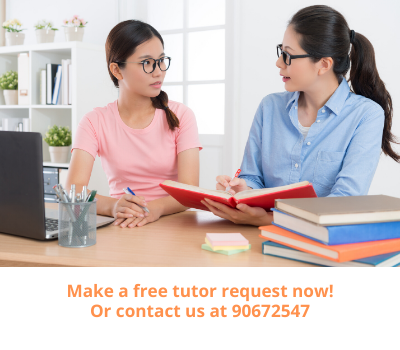 6 Tips For Parents

1. Get Involved
As a parent, you should get involved with your child right from the beginning rather than just when the exams are approaching. Understand your child's strengths and weaknesses and work with them to chalk out a study plan. Make sure the plans are not too aggressive and rigid but achievable.

Give your child the flexibility to study at her/his own pace. But monitor their progress regularly and bring them back on track in case there are any major deviations from the learning path. Make sure you as well take out time every day for your child to discuss how their prep is going or to just have a general chat. This time will allow them to raise their concerns, share their worries and also get their questions answered.

2. Familiarize yourself with the syllabus
All parents who have studied in Singapore would have given the PSLE. But one needs to remember that things keep changing from time-to-time. There have been multiple changes in PSLE over the years and hence you as parents need to familiarize yourself with the syllabus before helping out your child.

Also, keep yourself updated with what's being taught at school and speak with the teachers regularly to understand your child's weaknesses. This way you can concentrate on those areas. Also, you can make sure you teach the same topics at home as well, complimenting what's been taught at school to help reduce any learning conflicts in the child's mind.

3. Don't get too competitive
Every child is different and has his own unique personality. As parents, it's best not to compare your child with any other child even if it's their own siblings. This is sure to build some unnecessary pressure on the child and hamper his performance.

The focus should be on making sure they learn and enhance their knowledge and not get bogged down with competing with others.

4. Appoint a good tutor
It becomes difficult for some parents to dedicate a lot of time to their child's studies due to multiple reasons. But being involved can help you at least recognize the areas where your child needs help. In Singapore, there are several PSLE tutors who can help your child enhance their skills in those areas.

Good tutors are available for all the subjects English, Mother Tongue Language, Maths and Science. Being the subject matter experts they can help lay a strong foundation for that subject by clarifying the basic concepts. Tuitions are not only for weak students but for everyone as it's a great way for students to practice their learning.

5. Encourage participation in co-curricular activities
All work and no play make Jack a dull boy. Encourage your child to participate in co-curricular activities in school as well as outside school. Playing sports or learning a musical instrument helps them stimulate their mind and improve their concentration levels. Also, involve them in the household chores like everyone else in the house. All this would take their mind off from the exam and reduce the stress level.

6. Prepare them for the future
Exams come and go and your child needs to understand that their whole future is not dependent on just one exam. As parents, you need to prepare them for the worse. They should learn to handle failures and know that it's not the end of the world.

There are so many different avenues available these days. Tap on your child's strengths and interests to guide them in the right direction. Prepare your child to embrace the future with an open and positive mind. Learning life skills is even more important than doing well in academics to prosper in life.



New PSLE scoring bands

The scoring system for PSLE is going to changes from 2021 from T-score to Achievement levels (ALs). Achievement levels are divided into 8 score bands with AL1 being the highest and AL8 the lowest.

Students will be given an AL for each subject based on their raw score. The sum of the ALs will form the total PSLE score, ranging from 4 to 32, where 4 would be the best score.
"New PSLE Scoring Bands from 2021"

Students will no longer be given a comparative score and awarded scores solely based on their performance. Through this scoring system, the focus is more on evaluating the student's understanding of the subject rather than how well she/he has done compared to her/his peers.

But regardless of the scoring system, students should only focus on giving their best. Even for parents, the scoring system should make no difference in providing the support your child needs.

The tips we have shared above are sure to bring out the best in your child not only in PSLE but in every exam they give.