Best Maths Tuition in Singapore- Top 20 Comprehensive Review
Best Maths Tuition in Singapore- Top 20 Comprehensive Review
This article is a comprehensive guide to Singapore's best maths tuition providers. We have compiled a list of reputable maths tutors and a description of their service, specialities and students' reviews.
At the basic level, mathematics is the study of numbers and spaces, including their properties, relationships, operations, algorithms and applications. Learning at this level is concrete, where the foundation is built using a hands-on approach, such as visual and tactile representation.
However, as students progress to advanced mathematics, they will learn abstract objects and concepts to hone critical skills such as problem-solving, insights, logical reasoning and creative thinking.
In Singapore, students will receive a 10-year compulsory education in maths, including 6 years in a primary school where they will pick up essential skills such as basic numeracy and build their foundation well to instill confidence and interest in the subject.
Based on their PSLE score, students can learn maths at three levels of difficulty, namely G1, G2 or G3, depending on their abilities and interest based on the latest subject-based banding policy to be rolled out in all secondary schools in 2024.
For students who choose the junior college route, the subject is offered at three difficulty levels – H1, H2 or H3, with H3 being the most challenging level to prepare students for S.T.E.M-related courses related to the university adequately Students with a keen interest in maths can also choose to take on future mathematics as an additional subject.
The maths curriculum in Singapore is known for its rigorous yet practical approach to helping students to understand and master the subject, as demonstrated by the consistent top maths PISA scores achieved by the nation's 15-year-olds.
"Singapore Maths Method" is an effective and well-known product of Singapore's education system in which its methodologies, such as pictorial symbols, model drawing and even textbooks, are adopted in overseas schools.

Choosing the Best Maths Tuition Centre: Points to Consider
1. MOE-aligned maths curriculum
Singapore's maths adopts a centralised standard curriculum, which means that all schools must follow the topics determined by the education ministry. If you take a careful look at the syllabus, you will notice that the curriculum is highly structured and hierarchical.
Foundational skills of specific topics are taught at the lower primary school levels and must be learned in sequence (e.g.: number sense and operations of four numbers) before broader and more complex concepts are introduced (e.g.: percentage, ratios, algebras). It is important that your chosen tuition centre's syllabus is aligned with that of MOE for your child to reap the benefits.
As there are many different ways to solve a maths problem, the tuition centre needs to employ the method that aligns with the school's approach. To prevent confusion, the topic should be taught in tandem with that of your child's school. For more advanced students, the tuition centre might move ahead of the school's syllabus. This depends on the assessment of your child's abilities by the tutors.
2. Tutor's time management of math tuition session
Math can be very abstract and hard to understand for students struggling with the subject. In contrast to languages, where students can look up a word in a dictionary or on the internet to help them build up their vocabulary and understand grammar rules, complex math concepts are best taught and explained by another person.
If a maths tutor spends much of the tuition session asking students to complete worksheets and mark them before going through the answers, your child is unlikely to see improvement in their grades. Do not be shy to ask tutors how they allocate their time in a two-hour tuition session. Ask whether the instructional time is spent to help students understand the concepts, impart strategies to solve higher-order maths questions and clarify their queries.
3. Teaching style and personality of the maths tutor
Students often get frustrated when they try to solve a difficult maths problem umpteen times and still do not get the correct answer. Without a skillful, patient and encouraging tutor, students might feel discouraged and lose interest in the subject.
An effective tutor who incorporates hands-on learning activities, visual aids and clear explanations of complex concepts using real-world examples can help students retain more of their learning over a longer period.
An engaging, encouraging and patient tutor is likely to have more positive interactions with their students, which can impact your child's math learning experience in a good way, such as by increasing their motivation.
Attend a trial class or meet up with the tutor to get a sense of their personality and teaching style.
4. Additional maths support outside of class
Check with the tuition centre whether additional maths resources such as onan line portal, additional revision papers and support will be provided by the tutors to supplement the student's learning outside the class. For instance, some tuition centres will provide WhatsApp or email support to help students with their homework if they have questions.
5. Fees and class size
When assessing whether the tuition fee is within your budget, it is important to check the maximum student size per class.
For example, paying a lower fee for a huge class of 16 students might not be as effective as paying slightly higher fees for a class with a maximum of 6 students.
A smaller class size is especially beneficial for math as it is easier for the tutor to identify and address the gaps and misconceptions of your child. There is an increased chance for the tutor to address each student's questions, providing them with a deeper understanding of the subject.
Best Maths Tuition Centres
After understanding the points to consider when looking for a maths tuition centre, we have curated a list of the best maths tuition centres in Singapore to help you decide.
1. SG Physics, Chemistry, Math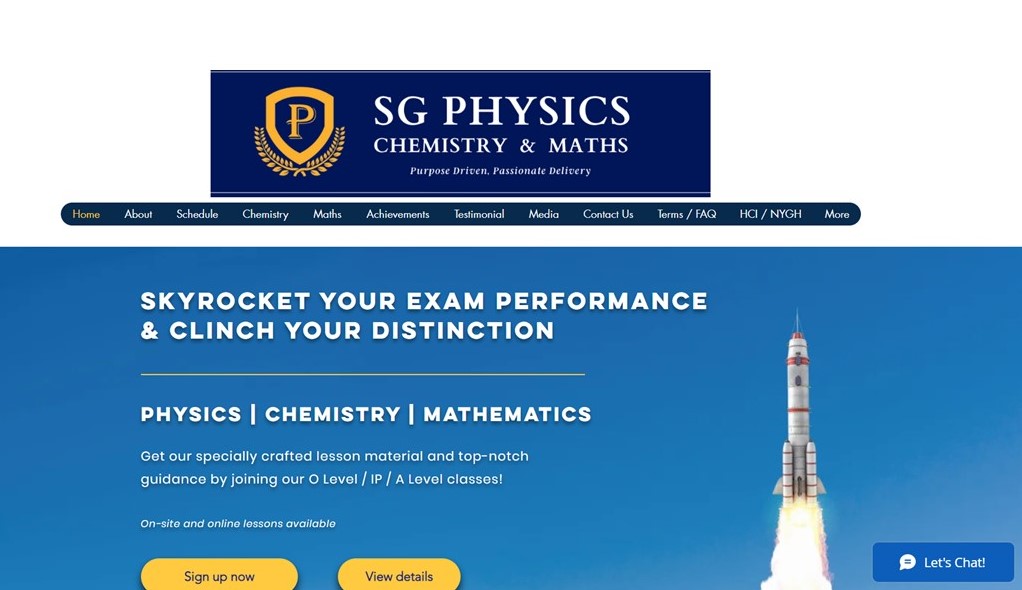 SG Physics, Chemistry, Math is a highly esteemed tuition centre with a rich history spanning nearly a decade. Renowned for its exceptional standards, the centre boasts a team of seven accomplished tutors who bring a wealth of expertise to the table. Their impressive credentials include being PSC scholars, former heads of department in the Ministry of Education, published authors of esteemed O and A levels assessment books, and recipients of prestigious teaching awards.
At SG Physics, Chemistry, Math, the core teaching philosophies revolve around igniting students' interest, fostering self-motivation, and ensuring a comprehensive grasp of the subjects.
The centre's first priority is to ignite students' interest in Physics, Chemistry, and Math. Through captivating teaching methods, real-life applications, and interactive experiments, students are inspired to explore the depths of these subjects and uncover their practical relevance and intrinsic allure.
Creating a positive learning environment is paramount at SG Physics, Chemistry, Math. Here, students are empowered to become self-motivated learners. The nurturing atmosphere encourages questioning, celebrates innovative ideas, and recognizes individual strengths. By fostering confidence and self-belief, students are motivated to embrace challenges and reach their full potential.
Comprehensive understanding is the hallmark of SG Physics, Chemistry, Math. The tutors employ a clear and thorough teaching approach, breaking down complex concepts into easily digestible components. Emphasising conceptual understanding, practical application, and problem-solving skills, they equip students with the necessary tools to excel in their examinations. Through personalised attention and guidance, the centre ensures that each student's unique learning needs are met.
Name

SG Physics, Chemistry, Math

Website

https://www.sgphysics.com/

Contact Details

Call/Whatsapp: 81356556

Email: admin@wynnedu.com

Outlets

1. Bishan
513 Bishan Street 13, #01-500, Singapore 570513 (Besides Bishan Bus Interchange)

2. Bukit Timah
170 Upper Bukit Timah Rd, B2-13B, Bukit Timah Shopping Centre, Singapore 588179 (Besides Beauty World MRT)

3. Jurong East
135 Jurong Gateway Road, #04-315, Singapore 600135 (Besides Jcube Shopping Centre)

4. Tampines
Block 201E, Tampines Street 23, #02-106, Singapore 527201 (Besides Tampines East CC)

Level & Subjects

Secondary/JC Physics, Chemistry, Math

Unique Selling Points

- Qualified tutors: award-winning, top-rated former MOE teachers, quality of teaching is ensured.
- Learning materials: pictorial notes that effectively simplifies complex concepts, especially useful for visual learners
- Specialists: highly specialised tuition in only maths and sciences, expert in physics syllabus and topics.

Track records: Excellent reviews by past and current students emphasising their improvement in grades. For Secondary subjects, generally about 80%-85% of students scored between Grade A1 - B3 after attending lessons. For JC subjects, generally about 80%-85% of students scored between Grade A - B after attending lessons

Students' reviews

Thanks for being such a blessing to us, always watching out for us. Thanks for being one of the most dedicated teachers I ever had, sacrificing your weekends for us :) Thanks for being that angel sent down from heaven to save my Mathematics grades!
Review by Grace Ho

Mr Ho, thank you for teaching me. You really helped me get more confident for Math, especially after joining this tuition, right after my Block Tests with a U grade. I think I can get an A for my Math now!
Review by K.M.

Mr Ho, really want to say THANK YOU so much for saving me in Math this year! You really help me understand all the concepts that I couldn't understand for the past 1.5 years! I really enjoy all your lessons as it is all quite entertaining and never once I felt like sleeping haha! Really sad that it's ending and I would definitely miss it! Wish you all the best and hope you continue helping more students!
Review by R.B.

F9 TO A1 ACADEMY was founded in 2004, after our founder graduated with Degree of Master of Engineering in 2004 with 2 scholarships awarded by NTU & Chartered Semiconductor Manufacturing, now known as Global Foundries. Kindly check our website for proof of our academic backgrounds. F9 TO A1 ACADEMY believes in helping weak students facing difficulties understanding & applying Maths & Science concepts from school teachers or existing tutors. F9 TO A1 ACADEMY has also been helping secondary students switch to their choice schools/streams & helping Primary 6 students gain admission into their dream secondary schools since 2004.
F9 to A1 ACADEMY provides explanations that guarantee complete and immediate understanding in all conceptual areas of difficulties faced in school or from existing tutors. Special in-house practice & exam materials collated & prepared over 20 years are given to students according to their individual abilities. Learning from Singapore's Most Articulate Educationist who holds the highest academic qualifications in Maths & Science definitely plays an important role in helping students attain AL1s & A1s since 2004.
F9 TO A1 ACADEMY insists on 1-1 teaching methodology. Students have also insisted on learning from the founder since 2004, in order to attain their respective maximum potentials.
F9 TO A1 ACADEMY has helped our students achieve F9 to A1 results every year in O-LEVEL EXAMS since 2004. In addition, F9 TO A1 ACADEMY has also helped students achieve A* & AL1 results every year in PSLE EXAMS. AL1 & A1 Results Slips collected from students every year since 2004 are proudly & logically exhibited on our website for proof of our exceptional teaching abilities. Call 81 888 009 now to experience the F9 TO A1 TEACHING PEDAGOGY during Free Trial Lessons.
Name

F9 to A1 Academy

Website

https://theeducationist.sg

Contact Details

Call: 81888009

Whatsapp: 81888009

Outlets

Physical & Online lessons. Please contact us for details

Level & Subjects

MATHS [PSLE, P3-P6, GEP, OLYMPIAD]

SCIENCE [PSLE, P3-6, OLYMPIAD]

A.MATHS [O-LEVEL, Sec 3- Sec 4]

E.MATHS [O-LEVEL, Sec1 - Sec 4]

GENERAL SCIENCE [Sec 1- Sec 2]

CHEMISTRY [O-LEVEL, Sec3 - Sec 4]

PHYSICS [O-LEVEL, Sec3 - Sec 4]

Unique Selling Points

LESSON FORMAT: 1-1 customised

TRACK RECORD: Yearly PSLE AL1 & A1 results for O-LEVELS proudly showcased since 2004. This is proof of our ability in helping students attain AL1 in PSLE & A1 in O-LEVEL EXAMS every year since 2004.

ACADEMIC BACKGROUND: Highest relevant academic qualifications among tutors in SG teaching maths and science

FREE TRIAL LESSONS: Call 81888009 now to reserve free trial lessons & experience how & why we produce PSLE: AL1 & O-level: A1 results every year since 2004, as clearly shown from students' results slips on website

Students' reviews

"Thank you for tutoring my son over the last half year on a subject he does outside of his school curriculum. Through your impeccable coaching, encouragement and motivation, Sean scored a B3 in the St. Gabriel's Secondary School's Final Sec 3 Exams. He has been allowed a TRANSFER TO A BETTER CLASS IN SEC 4, & IS NOW FORMALLY TAKING A.MATHS IN SCHOOL."

Review by Dr Chow Kah Hoe
Singapore General Hospital
Hepato-pancreato-biliary Surgery Senior Consultant
MBBS,FRCS(Ed), M Med(Surg), FAMS, PhD

"Thank you for helping my son, Regent Neo, TOP HIS CLASS IN MATHS & SCIENCE! With his strong maths & science background, Regent SUCCESSFULLY UPGRADED FROM ST. HILDA'S SEC TO ACS. INTERESTING & EFFECTIVE TEACHING TECHNIQUES imparted by the MOST MOTIVATING EDUCATIONAL EXPERT I've encountered."

Review by Director Jack Neo, PBM
Results Slip on Website https://theeducationist.sg

"Thanks for helping Benjamin Ng Song Kai for his PSLE Exams & O-LEVELS Exams. I would like to thank The Educationist for imparting his wonderful study techniques and knowledge to my son from ACS, Benjamin Ng Song Kai. Benjamin scored a perfect 100% for Maths & 95% for Science in his Final Year Exams."

Review by Mdm Ngor Lai Kee
Results Slip on Website https://theeducationist.sg
3. Andrew Yap Education Centre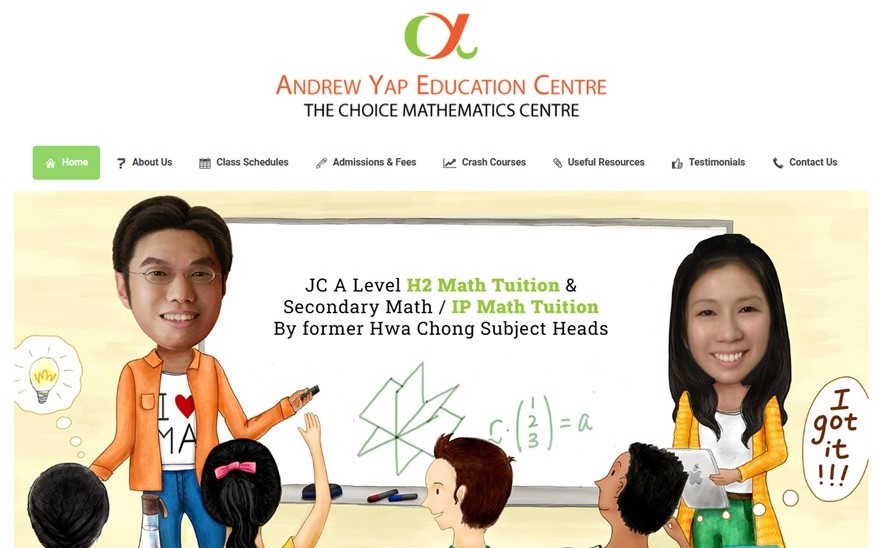 Founded by Mr Andrew Yap, former head of maths and Ms Jasmine Yap, former education consultant of Hwa Chong Institution, there is no doubt that this tuition centre strength is in maths curriculum design and planning which translate into clear learning objectives, comprehensive materials covering a broad range of topics in the classroom to help students excel in maths.
To ensure successful implementation of their meticulously designed curriculum, the centre has stringent criterion and employs only the best quality of tutors to teach their students. The lessons are structured to be heavy on teaching, where students will be taught key maths concepts, supported with examples and notes to break down complex information into bite-size ones. Video recordings are also provided for students who miss lessons, helping them to catch up.
Name

Andrew Yap Education Centre

Website

https://topmathtuition.com.sg/

Contact Details

Email: Tuitionprince@yahoo.com

Call/SMS: 83881912

Outlets

Blk 302, #01-1842, Ang Mo Kio Ave 3, 560302

Level & Subjects

IP/JC Maths

Unique Selling Points

Track Record: 70% of students scored A at A levels, 4,007 students taught so far

Quality of tutors: stringent criteria to select good quality tutors, both of the head tutors are ten-year series assessment book authors

Learning materials: focus on curriculum design and customised practice questions and worksheets to value-add to students' learning

Specialised: the centre only teaches maths at IP and JC levels, they are very familiar with the A level syllabus and exam strategies.

Students' reviews

Mr and Mrs Yap are very knowledgeable and experienced teachers. Their lessons and focus on key concepts have greatly helped me to consolidate my learning for H2 Maths. They are patient and are always eager to help me clear my doubts. Thanks to their guidance, I am able to make consistent and good progress, both in school and during A levels.

Review by Summer

Mr Yap and Mrs Yap have always been very patient in their teaching and clearing any doubts of their students. In spite of the Covid-19 situation, their online lessons were very well organised and efficient with clear explaination of mathematical concepts and workings. After attending their lessons, I have seen great improvement in my maths grade to an A grade in A levels!

Review by Ke Yi Tan

I am really thankful for Mr Yap's lessons. It pushed me from S to A eventually for A Level. His lessons are engaging in a sense that he will actively ask u questions so u dont lose attention during the class. There was homework to be actively discussed and techniques to be used to tackle different kind of questions. I have introduced him to my junior who also subsequently did well. 5/5

Review by Lexin Chen
Founded in 2014, Debbie's Learning Cove is a boutique tuition centre helmed by sole teacher Mrs Debbie Wong, who is highly specialized in Mathematics teaching. Mrs Wong has a First Class Honours degree in Mathematics from the University of Cambridge and has more than 20 years of experience teaching Mathematics in top schools (JC, Secondary and IP) and tutoring students.
Debbie's Learning Cove offers top-notch Mathematics coaching for students from JCs, IP, and Secondary Schools.
Students who attend lessons at Debbie's Learning Cove always commend the crystal-clear explanations and well-designed notes that they receive, which make their revision efforts so much more efficient and also save them from their struggles in Math. Mrs Wong has an excellent rapport with her students.
Because many who come to her are already rather afraid of Math, Mrs Wong does not believe in scolding or intimidating the students. Instead, she continually encourages them and celebrates small successes with them. Students find Mrs Wong very approachable and they will WhatsApp her outside of lesson time to ask questions.
Indeed, students who graduated from Debbie's Learning Cove have achieved stellar results in the O and A levels, as well as IP4 exams. They become more confident in mathematics. Many even shared testimonials that they now love mathematics when they used to dislike or fear the subject.
Name

Debbie's Learning Cove

Website

debbielearningcove.com

Contact Details

9686 5169 (Whatsapp or SMS only)

Outlets

Roxy Square , #02-72, 50 East Coast Road, S428769

Level & Subjects

Subjects: H2 Math/ A-level Math/ IP Math/ Advanced Math/ A Math

Suitable for: Sec3/ Sec4/ JC1/ JC2

Unique Selling Points

All classes are personally taught by Mrs Debbie Wong.

Students are provided with top-notch notes, worksheets and topic summaries that are designed by Mrs Wong. These materials are clear, concise, and help students get a firm grasp of each math topic fast.

Onsite and Online Lessons Available.

Students' reviews

Mrs Wong is a very dedicated and patient teacher who truly cares about her students. During lessons, she breaks down challenging questions and concepts in a way that is easy to understand, and her worksheets are extremely helpful as they cover a wide range of questions that helped me greatly in preparing for tests and exams. On top of being an engaging teacher who ensures that we can apply concepts learnt, she is also a really helpful teacher who is always willing to answer all our questions. Her lessons helped me to improve my math grades significantly, allowing me to eventually get an A in a levels!

Student Name Hui Xin

Mrs Wong is very patient and understanding, when we struggle with questions, she takes the time to find the error in our answers and instead of feeding us with answers, she guides us to it, so that we can understand the questions better and not repeat the same mistakes. Her notes are concise and easy to refer to, especially right before exams as she has useful formula sheets. Her classes have proven effective as i was able to jump from a C5 to an A1 within 3 months of joining her lessons and was even able to maintain the grade till O levels!

Student Name: Jana

What I really liked about lessons is that there is structure when it comes to any topic that is being taught, regardless of whether it's physical or zoom lesson. Learning becomes much easier when the lesson is planned; go through with us a bit of the content and then do. This refreshes my mind with the concept and also gives me the time to practise and apply what I have learnt. After every lesson, there is something new that I have learnt.

The materials are better than my school's resources. Teacher Debbie's math worksheets really explore the vast type of questions that can be tested during an A-level exam or school exam. Just by diligently practising, I was exposed to more types of math questions to prepare me better for the next exam.

With self- discipline on my own part, and largely Teacher Debbie's excellent teaching, I managed to improve from a consistent U throughout the 2 years to a B in my A-levels.

Student Name Anne
Parents and students residing in the central or northeast region will be familiar with Math Note Tuition Centre. The centre is so popular that vacancies are usually booked out before the term starts.
The reason is that 90% of its students significantly improved in the final year examination after they started lessons with Maths Note.
Through a structured 3 stage learning cycle framework to master mathematics, students are first introduced to the topic through clear and concise explanations from teachers and in-house revision notes; tutors will reinforce concepts with students through advanced questions that require more critical thinking skills. Finally, students will gain content mastery through exposure to higher-order thinking and cross-topical questions.
By keeping class sizes small and fostering a positive environment, the centre has helped students to excel in their studies and gain confidence in mathematics.
Name

Math Note Tuition Centre

Website

https://www.mathnote.sg/

Contact Details

Call/SMS: 82187192

Outlets

728 Ang Mo Kio Ave 6, Singapore 560728

Level & Subjects

Secondary/IP/IB/JC Maths

Unique Selling Points

Qualified tutors: tutors with 15 years of teaching experience and taught over 900 students, co-author of maths assessment books

Track record: 91% improvement rate over three months, evident by testimonials published on its website

Free trial: attend trial lesson for free to determine the suitability of the lessons

Learning materials: customised and written in-house based on latest MOE maths syllabus by ex-school teachers

Students' reviews

A Passionate and Dedicated teacher, Ms Chua. She has tremendously improved my grade from a C5 in secondary one to an A1 in the O level examination. Lessons are conducted in small groups, hence making learning more conducive to students. Not to mention the cosy and homely environment lessons are conducted.

Review by Faith Wong

I have enrolled my daughter to Math note tuition centre in Nov 21. Within 4 months of enrollment, she has shown great improvement in her result. Most importantly, she has shown great enthusiasm attending Ms Chua lesson every time and score her first full marks for her weighted assessment this term. We are very thankful for Ms Chua guidance and teaching.

Review by Christopher Shi

My son has been with Math Note since last year (P6). His grades improved from a D to AL6.

I am impressed that he scored an A for his recent WA2. It is a great achievement for him. He is more confident and enthusiastic in doing his Math now.

Thanks Ms Chua!

Review by Vivian Song
As soon as you enter New Dawn Learning Studio, you will get an idea of its teaching philosophy. Adopting an open-concept classroom design using glass walls, the centre aims to eliminate barriers between students and tutors to make learning more collaborative.
The centre houses facilities such as study pods and even a library, stocked with learning materials and assessment books, to support the students' independent learning and offer them a comfortable social space for interaction and relaxation.
The centre specialises in maths, chemistry and physics at secondary and junior colleges levels. It was co-founded in 2015 by an ex-maths head of department, who also wrote several popular assessment books for O-level students.
Name

New Dawn Learning Studio

Website

https://newdawnlearning.com.sg/

Contact Details

Call/SMS: 82187192

Outlets

712 Ang Mo Kio Ave 6, Singapore 560712

Level & Subjects

Secondary/JC Maths

Unique Selling Points

Qualified tutors: ex-MOE head of maths department school teacher with more than 10 years of teaching experience

Supportive environment: comfortable space to encourage self-study, well-equipped with plugs, study areas and library

Differentiated learning: tutors recognise the struggles of students weaker in maths and are able to help them boost their confidence

Learning materials: conceptualised and crafted by in-house specialised tutors based on their teaching experience.

Students' reviews

The lessons taught at New Dawn are thoughtfully crafted with meticulously and carefully curated notes, making it easy for students to understand complex concepts in mathematics, physics and chemistry. The passion for teaching exhibited by Mr Daniel and Mr Joseph permeates into their lessons, fostering an interactive learning environment that ensures no student is left behind. The dedication of New Dawn's teachers to their students is evident as students frequently stay back after lessons to clarify their doubts, a testament to their unwavering commitment.

Review by Koh Chee Xuan

Excellent tuition centre. Mr Daniel is an amazing teacher. He is nice, patient, understanding and knowledgeable. He has amazing notes that are concise and easy to understand, and he helped me to comprehend key concepts in math that I struggled to grasp before. He pays attention to the needs of his students and caters his lessons accordingly to allow us to learn more efficiently and effectively. After joining New Dawn, I started to appreciate the beauty of math, and Mr Daniel inspired me to continue practicing and strive for mathematical precision. He is extremely dedicated and will help us with questions outside of class time and even with questions from our own homework. Mr Daniel's explanations are easy to understand and he is undoubtedly one of the best math teachers I have met!

Review by Bryan

Mr Daniel has really helped me a lot with my H2 math. I started out with little confidence in the subject and a lot of worry as it was just a few months before As but he was very patient in helping me understand all the concepts thoroughly. He also never stopped encouraging me to keep practicing. I went from struggling with math, an E throughout JC, to an A at A levels. Thank you Mr Daniel for all your help!

Review by Jing Qian
Parents with primary and secondary school students will know AGrader as the tuition centre chain that offers multi-disciplinary classes and harnesses on technology to make classroom learning more engaging.
Weekly lessons are taught based on the latest MOE syllabus supplemented by concept maps, cheat sheets and other materials to help students grasp maths concepts easily. All enrolled students have access to "EverLoop improvement system" where they can watch recorded lessons, do revision papers and watch explanation videos for selected questions.
It's no surprise that with a learning system as comprehensive and structured as this, the centre chain has an 83% student improvement rate and more than 800 positive reviews.
Name

AGrader Tuition Centre

Website

https://www.agrader.sg/

Contact Details

Email: enquiry@agrader.sg

Call/SMS: 9665 1713

Outlets

Ang Mo Kio

5 Ang Mo Kio Central 2, #03-02 Djitsun Mall, Singapore 569663

Serangoon

204 Serangoon Central, #01-110, Singapore 550204

Hougang

809 Hougang Central, #02-172 Above Maxi-Cash, Singapore 530809

Fernvale

21 Sengkang West Ave, #01-05 Fernvale Community Club, Singapore 797650

Yishun

930 Yishun Avenue 2 #03-37 (S)769098 Northpoint City (North Wing, 769098)

Admiralty

31 Woodlands Ave 6, #03-01 Galaxy Community Centre, Singapore 738991

Kovan

211 Hougang St 21, #01-313, Singapore 530211

Sembawang

30 Sembawang Dr, #04-02, Singapore 757713

Bedok

742 Bedok Reservoir Rd, #01-3111, Singapore 470742

Bukit Gombak

359 Bukit Batok Street 31, #01-397, Singapore 650359

Tiong Bahru

298 Tiong Bahru Rd, #06-05 Central Plaza, Singapore 168730

Tampines

139 Tampines St. 11, #01-76, Singapore 521139

Jurong

6 Jurong West Ave 1, #02-04, #02-01, #02-02, #02-09 Jurong Green Community Club, Singapore 649520

Boon Lay

60 Jurong West Central 3, #02-03 Frontier CC, Singapore 648346

Pasir Ris

1 Pasir Ris Central St 3, #05-07C, Singapore 518457

Buangkok

70 Compassvale Bow, #02-04, Singapore 544692

Level & Subjects

Primary/ Secondary Maths

Unique Selling Points

Multiple outlets: reduce travelling time and find an outlet nearer to your location, multiple tuition timing available for selection

Technology-aided learning: utilises smart-board, and ipad with headphones for more engaging lessons which cater better to the learning needs of younger student groups

Online lessons: convenient for time-pressed students, worksheets are couriered to your house and Whatsapp support provided to clarify students' questions

Learning materials: centralised lessons and materials across all outlets developed by in-house curriculum planning team which consists of ex-school teachers

Students' reviews

My child is attending Math class at Hougang branch. I would like to give a loud shout out to Mr Vincent who had been coaching my son in math. My son had shown improvement. Mr Vincent's dedication and passion can be seen in the way he is conducting and following up with parents as well. Mr Vicent is able to see my son's capability and push him furthermore in a motivating way. I truly hope to see my son results shining even brighter. Thank you Mr Vincent!

Review by Honey Star

My daughter said that Ms Jess from Agrader AMK is very patient with them. She makes lessons easier to understand by using models and pictures. She also makes the class interesting so that students will enjoy the lessons.

I felt that my daughter has improved a lot after attending Ms Jess' class. She used to be very lost, but now she has more confidence in tackling math questions now. Thank you Ms Jess for the wonderful guidance. Happy Teachers' day to you!

Review by Xiao Qi Wu

Some of my most favourite teachers are Madam kit, Madam Devi and Mr Vincent. They are very good at teaching and explaining the questions. They are encouraging and inspiring all the time. In term 2 and 3, for all of my subjects, I managed to get into band 1. I passed with flying colours and am grateful for my teachers. They helped me by explaining the answers in many ways and tried to make me understand the topics. I wish all my teachers a happy teachers day and am extremely grateful.

Review by Shamugapriya Raguraman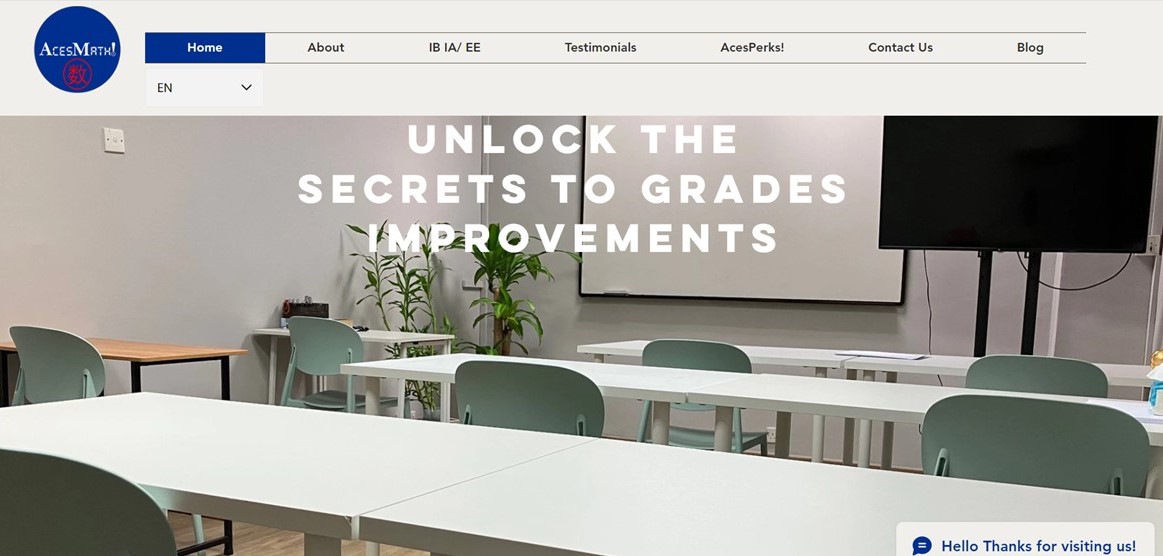 Founded by three NIE trained maths teachers, who each have at least 10 years of teaching experience in prestigious schools such as NUS High and RI, this specialised maths centre offers programmes across all levels including O levels, IB and IGCSE.
The centre develops self-motivation and an appetite for knowledge among students by focusing on building student-teacher relationships and mentorship to guide the them through their academic journey. Each class size is capped at 9 students for optimal learning.
You will be surprise to know that the centre sponsors grab ride for its students if they manage to get 3 friends to form a class.
Name

AcesMath! Tuition Centre

Website

https://www.aces-aspire.com/

Contact Details

Email: admin@aces-aspire.com

Call/SMS: 9723 4217

Outlets

587 Bukit Timah Road Coronation Plaza, #03-14, 269707

Level & Subjects

Secondary/JC/IB/IP Maths

Unique Selling Points

Small class size: maximum cap of 9 students to provide more individualised attention

Hybrid lessons: provides both online and physical lessons according to the preference of the students

Free trial class: tutors will provide a deep-dive into students' weakness and provide advice for improvement

Perks: Free grab rides and referral programme for existing students who introduce the centre to their friends. Download e-books authored by the tutors for free

Students' reviews

Mr Mac is a very fun and outgoing tutor. He constantly checks that you understand what he went through before moving on as well as constantly remind us of important or crucial pointers. He has clarify a lot of my misunderstandings and his explanations of mathematical concepts are very cleared which helped me significantly. He is very approachable and would go out of his way to answer any questions or give consultations if needed. He makes his classes less stressful and more enjoyable by engaging small talks and jokes at appropriate times.

Review by Anson Gan

Mr Mac is a really patient and chill teacher that explains math concepts well. Instead of solely memorising concepts, he ensures that students are able to grasp an understanding of what they are learning. I think this makes learning math more enjoyable. He also clarified a lot of my misconceptions that i had as well as provided many tips and tricks that i previously did not know about. Lastly, Mr Mac is also encouraging and frequently encourages his students.

Review by Jiaxin

Mr Mac is an amazing teacher with immense knowledge of mathematics. He never fails to assist his students with mathematics problems even when it inconveniences him. Mr Mac is a very caring teacher who portrays a father figure when it comes to ensuring his students progress in their studies. I would highly recommend Mr Mac to my fellow peers seeking for assistance in Mathematics.

Review by Felix Lim
9. Math Academy
Math Academy is another popular specialist math centre at the secondary and junior college level with a long waitlist. It has been established for 22 years and has helped thousands of students. The three tutors at the centre are either experienced ex-school teachers or first-class NUS math degree holders.
The centre provides students with notes that are grouped according to the same focus areas for each topic. This makes learning straightforward and develops students' skills of identifying focus areas first before solving problems. An inquiry-based learning method is adopted to clarify students' doubts about handling more complex examination questions. Class size is also kept small at 7 to 9 students.
Name

Math Academy

Website

https://mathacademy.sg/

Contact Details

Email: enquiry@mathacademy.sg

Call/SMS: 9152 9322/9152 9453

Outlets

372 Bukit Batok Street 31, Block 372, Singapore 650372

Level & Subjects

Secondary/JC Maths

Unique Selling Points

Small class size: maximum cap of 7 to 9 students to provide more individualised attention

Qualified tutors: founder with 20+ years of teaching experience and ex-MOE teacher, the rest of the tutors has degrees in maths

Established centre: credible centre with 22 years of track record tutoring students

Customised notes: in-house notes that are concise and contains required information for exam practice

Students' reviews

I attended Mr Ian's math lessons at the start of JC 2. I was really happy to see a huge improvement in my math grades form E in prelims to A in A levels! I would like to thank Mr Ian for his continuous support and encouragement. His teaching style is unique and his learning materials were also very useful. Mr Ian would give us tips on answering challenging questions and will be always willing to clear our doubts whenever we had them. I am proud to say that I made the right decision of joining Math Academy!! Thank you Mr Ian.

Review by Nishita Moses

I attended A maths tuition from Ms Jolyn for 2 years (Sec 3 &4). My A Maths improved tremendously because of my time spent at Math Academy, since Ms Jolyn's teaching is easy to understand. She provides straightforward, concise and simple ways to remember A Maths concepts and she teaches very well. Whenever I face any problems while solving questions in class, Ms Jolyn knows exactly where I went wrong by having just one look at my workings. She is always ready to help us whenever we face any difficulties. At home, when I face any issues, I can always still text her or watch the videos for each worksheet that she provides us with, for step-by-step solutions and explanations. The amount of practice I've been provided with from the Maths Academy , along with Ms Jolyn's teaching, was greatly beneficial for me. Thank you!

Review by Aleena J

I came to this A Math tuition with a B4 grade and was constantly struggling with math. After enrolling in this tuition I managed to grasp the math concepts better. The teacher is very friendly and patient. She has also been extremely responsive when there are questions. I managed to attain an A2 grade in Additional Mathematics at O levels. I would like to thank Math Academy for the help that I have gotten.

Review by Alphaeus Goh
Leon, the sole tutor of Power Mathematics, has been teaching JC maths for 18 years.
Known for his effective teaching style, which he developed over many years of teaching experience, Leon is able to explain abstract concepts in an easy-to-understand, digestible manner that makes them easy for his students to understand.
His excellent tutoring skills is demonstrated in his latest impressive track record: Every student he taught in year 2023 improved by three grades just after six months of lessons. Students will be pleased to know that closer to exams, Leon will provide additional 1-1 individual lessons for revision purpose at no extra costs charged.
Name

Power Mathematics

Website

https://www.powermaths.com.sg/

Contact Details

Email: leonwu@powermaths.com.sg

Call/SMS: 90700735

Outlets

150 Orchard Rd, #05-36 Orchard Plaza, Singapore 238841

Level & Subjects

JC Maths

Unique Selling Points

Learning support: free 1-1 individual lessons for revision closer to examinations. 24/7 whatsapp support to answer students' questions

Cost: No deposit, no admin fee and no withdrawl fee

Specialised centre: the centre only offers JC maths by one tutor allows for more focus in this subject.

Qualified tutor: Tutor is a three-time maths Olympiad gold medalist and ten-year series assessment book author

Students' reviews

Before I even started my first lesson with Mr Wu, he offered to help me over WhatsApp.

Whenever I asked a question, he thought very hard before answering, because he always tries to explain in the best way so it would be easier to understand.

We also discussed my exam strategy together, where he gave me advice on how best to prepare for the A levels.

Mr Wu is a very good teacher. He is patient and kind with his students, and he explains concepts with an understanding and passion that has made me appreciate the subject more.

I highly recommend his classes to everyone, especially those with an interest in mathematics, because under his guidance you will be able to develop an even greater enthusiasm for the subject.

Review by Jann Kong

Mr Wu is a friendly and very patient teacher. I was always afraid of math because I had a weak math foundation and found it difficult to understand questions. However, Mr Wu was very patient and clear when explaining (and re-explaining), and even offered extra zoom consultations (outside of lesson time!) for me to clear up all my doubts. Even after lesson time, he would answer any other questions I had through WhatsApp. Mr Wu also covered a large variety of question types in his lessons and I felt more prepared and confident taking my exams having had large exposure to different questions. He also shared tips on how to solve certain types of questions and his materials were helpful for my revision. I would definitely recommend Mr Wu as your tutor if you are someone who needs a kind and competent teacher!

Review by flying catz

Ever since I have joined power math. Mr wu had been of tremendous help in my h2 math performance.

his lessons covers content throughly with numerous practises to accompany it. Not to mention Mr wu is a very patient and understanding teacher who is always willing to answer all our questions. he is also easily contactable via his whatsapp. Overall, Mr wu has helped me to gain confidence in my ability to perform well in h2 math! my time in power math has been extremely pleasant and i would recommend students who need help in math to join as well!

Review by Joshua Loh
11. Math Academia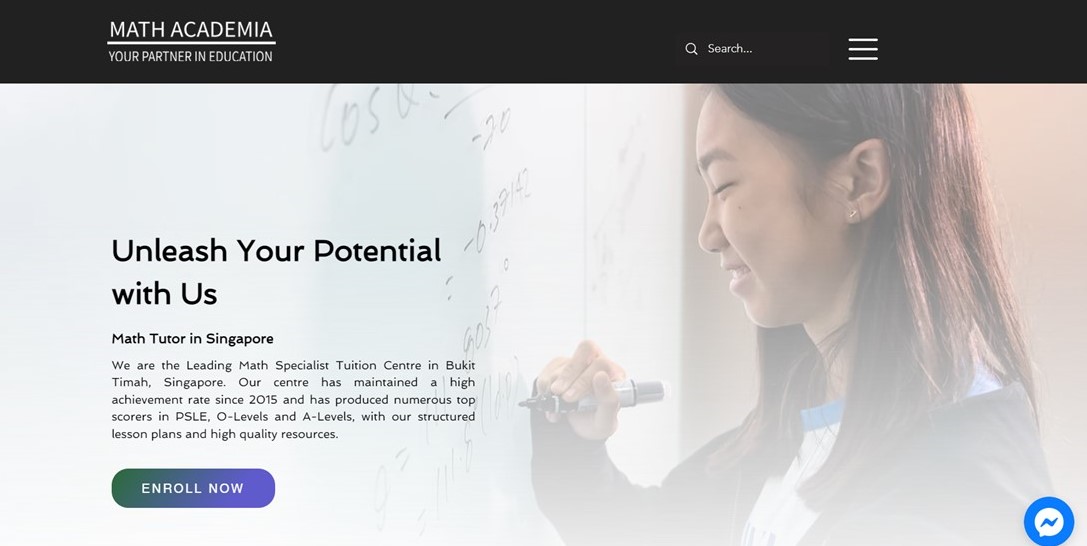 Math Academia is an excellent option for students seeking a math tuition centre that offers all-inclusive programmes for primary to junior college students. They provide experiential classroom teaching, teacher guidance, and an exclusive learning portal to support students from all angles of learning.
Since its establishment in 2015, the centre has consistently helped students to attain a distinction rate of 98% for O and A-level activities. It may come as a surprise to students that all tutors, except for the founder, at the tuition centre are former students of the tuition centre who benefitted from the teaching methodology.
Students' learning is supplemented through an online learning portal with explanatory videos, extra practice worksheets and even an extensive resource library stocked with materials that are produced in-house.
Name

Math Academia

Website

https://www.mathacademia.sg/

Contact Details

Call/SMS/Whatsapp: 97154935

Outlets

144 Upper Bukit Timah Rd, #03-02, #03-40/41 Beauty World Centre, Singapore 588177

Level & Subjects

Primary/Secondary/IP/JC Maths

Unique Selling Points

Learning support: complimentary 1-1 consultation slots for students once a week to address their questions outside lessons

Qualified tutors: all tutors' profile is listed on the website. Most of them are either MOE-trained or has a graduate degree in the subject taught

Learning materials: developed in-house and stocked in resource library for enrolled students to access

Teaching methodology: adopts experiential learning and questioning methodology for students to tackle higher-order maths question

Students' reviews

Mr Peng is a very patient and skilled teacher. His lessons are very interesting and he has shown many ways and tips to solve difficult questions. For myself, even though I started his tuition with a single digit score, he was always more than happy to guide me through questions and ensure that i understood my mistakes. He is also like a buddy to me, therefore his lessons were always very comfortable and enjoyable ! I am super thankful to have him as a tuition teacher and helping me regain my confidence in math!

Review by Sarah Khoo

Mr Peng has always been a caring and supportive teacher. He is patient when I don't understand a topic or the method and will go through the process again in a way more detailed manner. He always make math lessons very intriguing and engages me every lesson. I am thankful for him as my math Teacher and guiding me all the way through my secondary school life!

Mr Yow has been a fun and passionate teacher when it comes to teaching his students science. He helps his students remember topics and important key words easily by forming acronyms for us to remember. He is willing to give up his time to provide for his students need when in doubt of a topic. I am thankful to have known Mr Yow and thankful for him for being my science teacher!

Review by Alston Lee

Mr Peng's lessons are well-structured and easy to understand. My math improved drastically in a short span of six months. He always checks on me to make sure I am in pace with his lessons, and I never hesitate to consult him after lessons whenever I have doubts to clarify. He doesn't make it seem like a chore that he has to answer my numerous questions, but instead, he always seems happy that I have questions to ask. Thanks to Mr Peng, I got an A for math for A-Levels, despite struggling in math throughout JC! :)

Review by Sheryl Kong
12. Math Lobby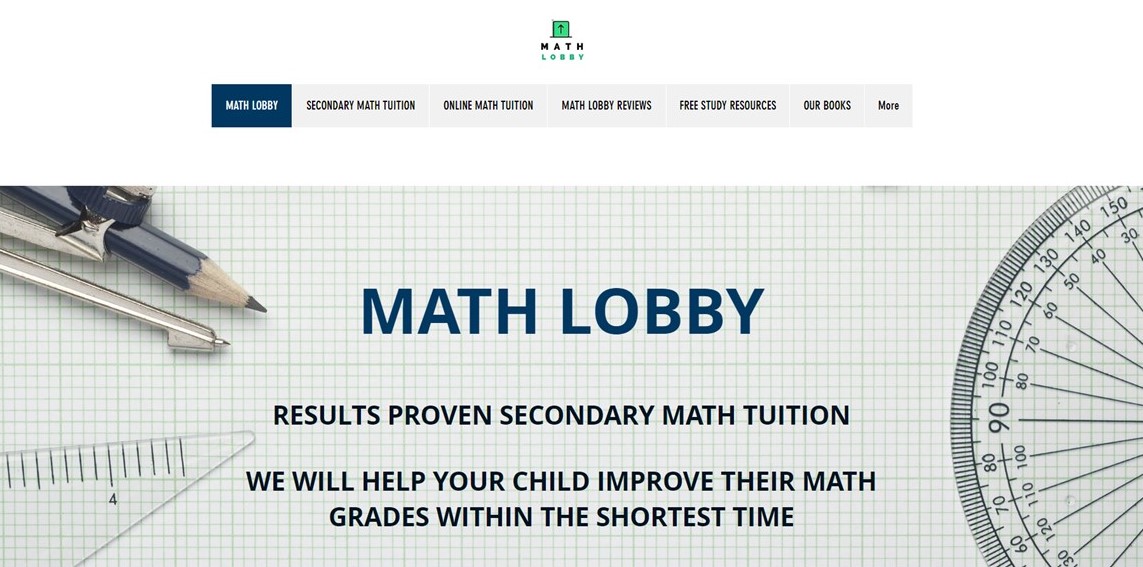 If you are a secondary student struggling with maths and looking to improve your grades within the shortest time, look no further than Math Lobby.
The centre offers specialized math tuition by Nigel Yap, an MOE-trained teacher with over 14 years of experience. His specialty is in teaching students methods to master study skills and examination strategies, thus enabling them to excel in their exams. In fact, he conducts focused workshop to impart these study skills to help students optimize their revision time for more effectiveness.
Every month, students will sit for a monthly class test to identify their weak areas and Mr Yap will provide personalised lessons to strengthen their understanding. This individualized attention is made possible through the small size class of 2 to 8 students.
Name

Math Lobby

Website

https://www.mathlobby.com/

Contact Details

Email: mathlobby@hotmail.com

Call/SMS/Whatsapp:96322202

Outlets

106B Bidadari Park Dr, Singapore 342106

Level & Subjects

Secondary/IB/IGCSE/AEIS Maths

Unique Selling Points

Online lesson: convenient for students to lessen travelling time, group classes or 1-1 online math lessons are both available

Whatsapp support: students can clarify urgent maths questions directly with the head math tutor

Learning materials: customised in-house notes created to aid students' revision

Small class size: maximum cap of 2 to 8 students per class for focused learning

Students' reviews

I am glad that my child is a student of Math Lobby. At first, I was in a dilemma whether to put my child in this centre, which I didn't hear before. But when I had a discussion with Mr Nigel, I was sure that my child will be happy to learn from such an experienced tutor who was gentle in talking and patient too. My child enjoyed her classes and she was eager to attend his classes without missing even one. My child scored A's in most of her term exams, so I'm confident that she will score a good grade in her O level too. A big thanks to Mr Nigel.

Review by Atchuta Valli

I chanced upon Math Lobby online and had a pleasant experience partnering with Teacher Nigel for my girl's math. In a short span of 5 lessons, my girl managed to jump several grades higher in her following assessment.

Impressive! Nigel is a very sincere, kind, patient and understanding person who treats parent like myself and students with respect and courtesy.

Thank you, Nigel, for helping my girl in her math. Please keep up with the good job!

Review by Siti Zubaidah

Nigel has taught 5 of my kids over the last 7 years.

The ones who did not respond to other tutors liked him very much, and their exam results have showed. Within a few months one of my daughters got an A for POA after getting 20+% previously. In her final exams, she achieved A1s in E Math and Physics, and A for Additional Math, all thanks to Nigel.

The teens find it easy to confide in him and his genuine interest in them makes him a helpful ally of parents to steer them in their choices eg further education, and in encouraging them to persevere in their studies and such.

Review by Marjorie
Mavis Tutorial Centre, a well-established chain of tuition centres in Singapore, is renowned for providing high-quality lessons that assist students in developing fundamental maths skills, with a particular emphasis on classes for primary and secondary levels.
The tuition centre's website displays a roster of outstanding accomplishments by its students in the PSLE and O-level exams, attesting to the centre's exceptional track record.
Mavis Tutorial Centre employs a team of professional and dedicated full-time teachers who are former educators from MOE schools, and follows a centralised curriculum for its tuition programme. Strong emphasis is placed on classroom engagement to impart knowledge to students in an interesting manner to aid memory retention.
With 15 branches islandwide, you can find a location and time that suits your needs.
Name

Mavis Tutorial Centre

Website

https://www.mavistutorial.com/

Contact Details

Call/SMS/Whatsapp: 6786 8718

Outlets

Kovan

204 Hougang St 21, Singapore 530204

Marine Parade

1 Marine Parade Central, #08-04 Parkway Centre, Singapore 449408

Sengkang

33 Sengkang West Ave, #04-19/20 The Seletar Mall, Singapore 797653

Buangkok

10 Sengkang Central, #01-03 Buangkok MRT Station, Singapore 545061

Rivervale

118 Rivervale Dr, #02-05 Rivervale Plaza, Singapore 540118

Bedok

311 New Upper Changi Rd, #02-03/04 Bedok Mall, Singapore 467360

Tampines

Tampines Central 1, Blk 510, Singapore 520510

Punggol

168 Punggol Field, #04-07 Punggol Plaza, Singapore 820168

Woodlands

888 Woodlands Drive 50, #02-733 888 Plaza, Singapore 730888

Chua Chu Kang

Lot One Shoppers' Mall, 21 Choa Chu Kang Ave 4, #04-05/06, 689812

Jurong Point

1 Jurong West Central 2, #02-14/15, Singapore 648886

Jcube

2 Jurong East Central 1, #04-02/03, Singapore 609731

Jurong East

2 Jurong East Central 1, #04-02/03, Singapore 609731

Compass One

1 Sengkang Square, #02 - 56, Singapore 545078

Seletar Mall

33 Sengkang West Ave, #04-19/20 The Seletar Mall, Singapore 797653

Level & Subjects

Primary/Secondary/JC Maths

Unique Selling Points

Established centre: set up since 1986 and is a reputable chain in Singapore offering quality tutoring services through its full-time tutors

Good track records: achievements of PSLE and O level students together with their names are published on website

Learning materials: centralised in-house worksheets based on latest MOE syllabus

Multiple locations: 15 locations island wide increases accessibility and availability of time slots

Students' reviews

I'm grateful to have chosen Mavis as part of my child's learning journey. It is a wonderful journey. The teachers were patient and adaptive to the needs of my child. I would like to extend my thanks to Ms Azlin for going the extra mile by building rapports with parents and giving us assurance.

Review by Carin Tan

My kids joined Mavis tuition many many years ago. They enjoy the learning time with teachers and friends. Teachers are knowledgeable, helpful and approachable. Branch manager Ms Lyn is helpful and friendly too. Have been recommence Mavis Tuition to my friends.

Review by Mandy Ooi

This is the best tuition center in this area. This is my 4th year with Mavis and have been maintaining an A for my Maths. The admin (Christina) is very jovial. She always take a step further to ensure students like myself get our notes for classes especially during COVID time. Teachers at Mavis are also approachable when I needed help with Math problem.

Review by Prime Master
14. The Math Lab
Established in 2002, this mathematics-focused tuition centre is led by two former MOE math professors, who embarked on their journey with the simple goal of cultivating a love for mathematics and making it enjoyable and engaging for their students.
As a result of its outstanding track record in helping students achieve academic excellence, the center has gained immense popularity among students, resulting in the establishment of six branches island wide meet enrollment needs.
The center's success can be credited to factors that prioritise students' learning needs, including the employment of full-time dedicated tutors, the establishment of an in-house committee for curriculum and syllabus development, the maintenance of small class sizes, and the provision of additional student support, such as class chat and online feedback.
Name

The Math Lab

Website

https://themathlab.com.sg/

Contact Details

Call/SMS/Whatsapp: 64750624

Outlets

Farrer Road

Blk 4 Queen's Rd, #02-121, Singapore 260004

Kovan

203 Hougang St 21, #01-83, Singapore 530203

Bt. Timah Branch: 4 Queen's Road #02-121, Singapore 260004

Ang Mo Kio Branch: 163 Ang Mo Kio Ave 4, Singapore 560163

Potong Pasir Branch: 12 Tai Thong Crescent, Singapore 347846

Jurong Kechil Branch: 50 Jalan Jurong Kechil, Singapore 598582

Level & Subjects

Primary/Secondary/JC Maths

Unique Selling Points

Qualified tutors: team of tutors are graduates form top universities, strict and rigorous criteria in hiring tutors

Small class size: small student teacher ratio of 3 to 6 students for teachers to cater sufficient time to coach each student

Track record: Based on 2022 results, 74% of students score PSLE AL1 or AL2, 72.5% of O level students score A1 or A2, 54% of A level students obtain distinction

Learning environment: good quality furnishing and classroom is equipped with HDTVs and projector for more conducive learning environment

Students' reviews

Mr Humphrey Chang tutors my 2 sons P5 and S1 this year. He connects well with them and managed to build their confidence in Math. Both are progressing well and I can see that they are always looking forward to his lessons.

Review by Angela Kok

Dear Mr Teo, we are very grateful for ur timely intervention to salvage Amelia's P6 mathematics. She has been failing her math since P4 as she did not have a strong foundation. Thanks for agreeing to take her for intensive one-to-one math tuition in the month of June, clocking more than 3 hours per session, 2 times a week. We saw results from the very first session. You corrected her core foundation and explained it so simply that she was able to grasp it so easily. She gained confidence and started showing less resistance to attempt problem sums. Your method of teaching definitely proved the most effective. She went from straight D's and E's to a C for her prelims. And guess what? She scored a B for PSLE and made it to express stream! We are so thankful for you. Will help spread the word if I know of anyone who needs a miracle tutor! THANK YOU MR TEO!

Review by Angela Chan

I am a college student in Mathematics. Dr Ng E Jay is an excellent tutor both professionally and academically. He has helped me in analysis, probability, statistics, ODE and geometry. My interest is in applied mathematics. His breath of mathematics knowledge is extensive. Any one who wishes to learn from him should. You will learn not just to pass the exams, but more importantly how to incorporate it in your chosen field of application.

Review by Clarence Koh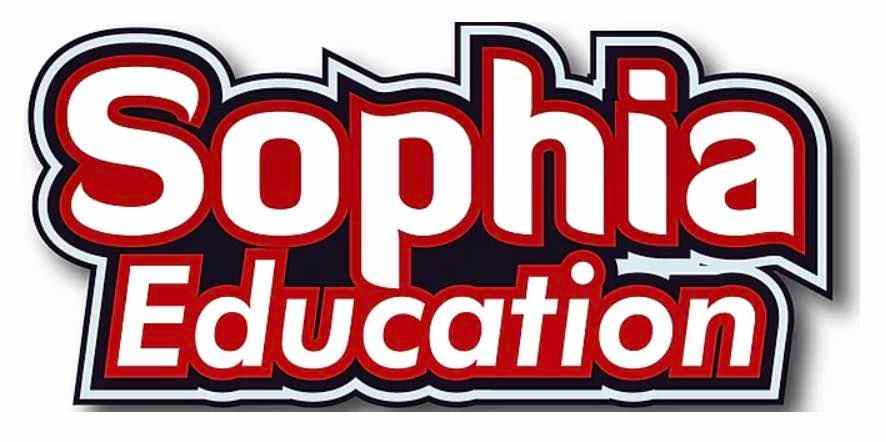 Sophia Education is a tuition centre chain renowned among parents, with 5 outlets located across the island. It has provided math classes for secondary and junior college students for more than 10 years.
They are so confident in the quality of its lessons that the centre provides a 14-day money-back guarantee to parents who are dissatisfied with their first lesson and wish to withdraw. They only hire experienced tutors who have more than 7 years of teaching experience and have graduated from top universities. The syllabus and learning materials are also in line with MOE's curriculum, and students can get support on Whatsapp if they have any queries. It's no surprise that students can improve their grades by a minimum of two grades in just 12 weeks of lessons.
Name

Sophia Education Centre

Website

https://sophiaeducation.sg/

Contact Details

Email: admin@sophiaeducation.sg

Call/SMS/Whatsapp: +65 3129 4400

Outlets

Bukit Timah

01-16 Beauty World Plaza (1 min walk beside Beauty World MRT, 140 Upper Bukit Timah Rd, 588176

Dhoby Ghaut

02-9/10/11 Level 2 Singapore Shopping Center, 190 Clemenceau Ave, 239924

Kembangan

Kembangan Plaza #01-03 (1 min walk beside Kembangan MRT) , 18 Jln Masjid, Singapore 418944

Hougang

02-07 The Midtown 1187 Upper Serangoon Road Singapore 5339721.

Woodlands

12 Woodlands Square #02-81 (Woodsquare) Singapore 737715

Level & Subjects

Secondary/JC Maths

Unique Selling Points

Track Record: improvement by at least 2 grades within 12 weeks of lesson, 78% achieved A in A levels

Online class: students can opt for lessons on-site or online to save commuting time

Learning support: 24/7 Whatsapp support from tutors if they have questions about their homework or worksheets

Quality tutors: profile of all their hired tutors including their credentials and experiences is listed on its website

Students' reviews

1st lesson was with Ms Jasmine Chan. She managed to engage my daughter who usually won't open up during the initial session and can be quite a slow learner. However, it was quite interesting to see my daughter asking Ms Jasmine qns actively and I was surprised when Ms Jasmine said that my daughter is a fast learner.

Feedback after the 1st lesson was excellent..

Review by Wan Nooraini

Good tuition center, flexible lesson structure where students can request teachers follow consultation teaching format instead of doing new questions/papers.

Review by Finn

Very professional team, care for my kid's special needs and track progress weekly. Highly recomend it.

Review by YF Yong
16. AO Studies
AO Studies provides tuition for students taking O and A level mathematics. All classes are instructed by Tutor Lim Chu Wei, who holds a master's degree in mathematics from NTU and is qualified to teach young learners with special needs.
Mr. Lim firmly believes that every student can achieve distinction in Math, but it's really not about putting in more work and practice, rather, it's about having a skilled and effective teacher as a mentor. Based on his experience, he observed that different students absorb maths concept differently. To help students understand them better, he uses different teaching approaches in his class.
He also adopts an open, consultative teaching style where he solicits feedback from students on their learning experiences to help him adjust his teaching styles and syllabus accordingly.
Name

AO Studies

Website

https://www.aostudies.com.sg/

Contact Details

Email: chuwei.lim@aostudies.com.sg

Outlets

420 North Bridge Road

#06-10/11/12

North Bridge Centre

Singapore 188727

Level & Subjects

Secondary/JC Maths

Unique Selling Points

Qualified tutor: master degree in maths holder and passionate tutor with strong interest to help students master the subject

Fees: no deposits, no registration fees, no administration fees, no withdrawal period notice

Learning materials: tutorials, notes, class tests, timed practices are all crafted by the tutor who has also produced research paper on maths topics

Perks: free drinks and snacks for students, charging docks at every table and premium lounge for students

Students' reviews

I never understood Amath and was always lost in class when everyone else seemed to be getting the hang of concepts. School lessons always felt too fast and I fell behind everybody in class. I was too shy to ask my teachers questions and didn't understand when my sisters tried to teach me. I remember getting a 9/30 for my first amath test in school and feeling like I had absolutely no hope for the subject. I only joined AOstudies in September 2021, a month before my SA1s. Chu Wei's lessons are definitely not easy. They will challenge and test you in ways you would have never thought of before. It took me a while to get used to the rigour of his lessons but once I did, I started to enjoy doing math and challenging myself to do questions I had never seen in school. His tests weren't easy either and I always dreaded doing them. After each class test, I was always in pure shock at the kinds of questions he tested because of how difficult they were. But in retrospect, it was always those questions that would come out in my school exams and even Os. He is an incredibly skilled teacher who uses his expertise and years of teaching to predict questions and equip us with the skills we needed to solve anything. His carefully-curated notes contain everything you would need when studying.

At the start of each topic, Chu Wei would take the time to explain the concepts in depth, instead of force-feeding formulas. He basically taught us what we should have learned in school, such as simplified concepts that help us save important time during our papers. It helped me to understand each topic and I felt like I was learning it for the first time even if I already had in school. His multifarious practices exposed us to all types of questions that could be tested so that when we did encounter them, we would not be stumped during the paper and waste our time. No exam paper is exempt from difficult questions but with Chu Wei's techniques, you would be able to look past all the tricks and understand what the question is asking for. Chu Wei covers every single aspect of doing well in math, focusing not only on speed but also accuracy. During lessons, he always points out things we could be marked down on; things that weren't taught in school, or things you would otherwise think didn't matter. He would also point out areas where we could possibly make careless mistakes so we don't throw our marks away.

Chu Wei is more than any other tuition teacher and is dedicated to helping his students, be it by taking the time to come early before or stay back after lessons to clear any doubts we may have had about the questions or, communicating patiently over WhatsApp to clarify any issues we had regarding our homework or self-practices. In class, he was always able to recognise my unsure feelings and would go back to re-explain the question until I could fully grasp its concept. He never left us confused about a question before continuing with his lesson. It was clear that he was not just going through the motion of doing practices to finish the 2 hours but actually cared that we learned something in class.

Besides academics, Chu Wei always spurred us on. After many desperate attempts to score well in school, Chu Wei encouraged me to keep up my efforts and even took the time to help me realise where I was going wrong so that I could change my methods and study more efficiently. He kept us going during Os when we all wanted to give up through encouraging phrases in each worksheet or mini talks during class. Every class with him was filled with laughter and I really enjoyed going, even for the revision classes that were mentally taxing at times. From a C5 in Prelims, I was able to attain A1s for both Maths! THANK YOU CHU WEI!!!

Review by Kayla Maree

Chu Wei is a very engaging math tutor and is one of the best teachers out there. He cares for all of his students, clarifying all our doubts during lessons and after lessons. He even provides a variety of snacks, drinks, hot tea and hot towel which helps refresh us for the next half of the lesson. He even allow us to use his lounge (with aircon) for FREE whenever we need a quiet and conducive place to study. Thanks Chu Wei for being an awesome math tutor and helping me do well for A levels.

Review by Hulbert Vincent Wu

I joined AO Studies after receiving a U grade for math during mid-years, jumped to an A in A levels. During math lessons, he ensures that every student understands the concept before moving on. Outside math lessons, he wouldn't mind spending extra time to individually refresh concepts with us. In addition, he gives alot of good advice regarding various decisions despite it not being part of his job scope. I thoroughly enjoyed math lessons every week and truly believe in his supplementary lessons which are held nearing exam periods. I did not regret joining AO Studies. Thank u Mr Lim!

Review by Nadiah Ong
If your child is struggling with math due to a weak foundation and lacks an understanding of basic concepts, Miracle Learning Centre can provide effective tutoring support.
The centre's tutors, who are all experienced former school teachers, help students achieve the "miracle" of exceptional results through employing effective teaching strategies.
Despite any challenges that students may present, the founders of the centre, Dr. Lew (a medical doctor and alumnus of Raffles Junior College) and his wife, Mrs. Lew, are dedicated to leveraging their vast knowledge and insight to support students.
As experienced educators of more than 20+ years, they are committed to supporting weaker students and empowering them to become high-performers, even when it may seem challenging.
Name

Miracle Learning Centre

Website

https://miraclelearningcentre.com/

Contact Details

Call: 6463 8756

Email: miraclelearning@gmail.com

Outlets

144 Upper Bukit Timah Road

#03-01 Beauty World Centre

Singapore 588177

Level & Subjects

Primary/Secondary /JC Math

Unique Selling Points

Subjects focused: specialised centre with experts focusing on math and science

Learning materials: exclusive notes and books published by centre to help students with learning

Quality of tutors: NIE-trained, ex-teachers with years of experience

Differentiated learning: accepts students of all abilities no matter you are weak or strong in science, they believe that every student has potential to excel

Students' reviews

Mr Tan is a very friendly teacher and goes out of his way to do his best for his students. He is very humorous and always makes lesson fun and exciting. Personally, I require more materials as my school is covering extra syllabus. Mr Tan always helps me with the extra topics for both math and science. With his help, I have gotten A1 for every single exam paper this year for math and science. He is a kind and generous teacher, always encouraging and motivating his students to do better. Overall, Mr Tan is really helpful and kind, a great person in general.

Review by Ernest Lam

Mrs Lim is a very patient and passionate teacher with a great skillset teaching kids. She is very thoughtful and always prepare well before the class, and to provide immediate feedback to parents. We are so glad to chose Miracle Learning Center and lucky to have Mrs Lim teaching our son a great deal of Math and Science. The improvement is very noticeable, my son is getting good grades in SA2. Thank you and keep up the good work!

Review by Aiqi Liang

We made the right choice by signing my girl up with Miracle. She enjoyed her Maths and Science lessons there and achieved vast improvement in her work. She scored AL1 for both Maths and Science in her PSLE. Great thanks to Mdm Song and Mr Lim for guiding Ashley.

Review by Melvin Tay
Maths is a subject that requires building on the knowledge of previous concepts and practicing regularly to achieve a comprehensive understanding of the topics.
Orion Tuition Centre's expert tutors have developed a three-pronged approach that emphasise the development of fundamental skills, exposure to relevant and up-to-date practice questions, and structured revision programmes to help students excel in maths.
The centre acknowledges the vital role that the learning environment plays in student motivation. As a result, it has created a welcoming and comfortable space that promotes effective learning for students based on feedback from the students.
To help students get ahead, the centre also offers a maths bridging programme that allows students who are entering JC during the November holidays to improve their maths skills in 7 weeks.
Name

Orion Tuition

Website

https://www.oriontuition.com.sg/

Contact Details

Email: enquiry@oriontuition.com.sg

Outlets

Toa Payoh Branch: Blk 190 Lor 6 Toa Payoh Central, #04-508A, Singapore 310190

Yishun Branch: Blk 101 Yishun Ave 5 #02-95 Singapore 760101

Level & Subjects

Secondary/IP/JC Maths

Unique Selling Points

Class size: maximum cap in enrolment to ensure a certain tutor student ratio for more effective learning

Learning support: additional support from tutors through Whatsapp and email available, 1-1 consultations can also be arranged.

Learning resources: exclusive student learning portal consisting of bite-sized summary lessons to help students shorten their revision time

Online lessons: available if there is a clash in schedule, online lessons have a small class size cap too

Students' reviews

Mr William (H2 math) was always concise in explanation and shared many tips and tricks to quicken understanding and problem solving! The lessons had good balance of teaching, practice questions and practice papers, so it really helped with my mastery of certain topics. My H2 math grades have significantly improved since I joined in early J2, jumping from S/U to A/B :) They also offer online sessions when travelling is inconvenient, especially since I live fairly far away. Highly recommend!

Review by Sharlene Chin

I was taught by Teacher William (H2 Math) and joined after failing math in BTs (mid year exams). Teacher William was a very passionate, caring teacher and I could tell that he genuinely enjoyed teaching the subject which made it easier to learn. Orion Tuition Centre also had a good environment to study in with snacks and coffee! With his help, I managed to jump from U in Prelims to B in A levels :)

Review by John Lim

I joined Orion Tuition after my Promos last year. I had performed really badly for H2 Physics and H2 Mathematics throughout my J1 and thus sought out tuition in the hopes of improving my grades - which definitely did. (I improved a whopping 5 grades within about 7 months)

Mr William was my math tutor and I'm truly being honest when I say he is a patient, dedicated and knowledgeable teacher. He is always willing to go out of his way to help his students and often give tips to work smarter in exams. Furthermore, nearer to A Levels, Mr William would organise weekly mock exams where we would go down to the centre to complete a math paper under timing, afterwhich he would go through on the spot. This is all done at no additional cost!! (He even conducted weekly sessions for us, the 2 physics students, as our physics tutor wasn't able to do so!) Also, his teaching is engaging and he does his best to explain all the concepts such that we truly understand it. Truly a really amazing and dedicated teacher!!

Mr Anthoni was my physics tutor, and patient, passionate and thorough are words that really describes him as a teacher. He ensures that he goes through concepts well and often check in on us to see whether we are following the lesson. As my physics class was really small (only 2 students), the pace of lesson was really good and he does his best to cater to both our needs and weaknesses. Really an amazing teacher!!

Last but definitely not least, what I really appreciate is how accommodating and supportive my teachers are. We have the option of attending tuition sessions online via Zoom or physical at the centre. This flexibility is especially useful when other plans (school or personal) clashes with tuition sessions. Also!! Should we feel a need to review the lesson again, we can always request our teacher to record the sessions and share it with us. They are always willing to do so!!

I really recommend this tuition centre for those in JC!!

Review by Bernice Yip
19. Learners' Lodge
This centre for A-level students takes pride in its pedagogically sound curriculum, which is developed by leading maths specialists in the subject.
The centre's outstanding track record includes assisting students in achieving grades that enable them to qualify for their preferred courses at local universities, as well as Ivy League universities in the US and UK.
The extensive mathematics syllabus at the centre provides a variety of ways for students to apply concepts in real-life situations, including application-based questions as topics for discussion in class.
Difficult concepts such as vectors and complex numbers are dissected into manageable segments, with unique strategies provided to help students approach these types of questions with confidence.
Name

Learners' Lodge

Website

https://www.learnerslodge.com.sg/

Contact Details

Call: 9119 9655

Email: sales@learnerslodge.com.sg

Outlets

Learners' Lodge @ Marymount

Block 255 Bishan Street 22

#B1-462

Singapore 570255

Learners' Lodge @ Bishan

Blk 236 Bishan Street 22 #B1-154

Singapore 570236

Learners' Lodge @ Kovan

Blk 221 Hougang Street 21

#B1-100

Singapore 530221

Learners' Lodge @ Jurong

Blk 134 Jurong Gateway Road

#02-309B

Singapore 600134

Learners' Lodge @ Kembangan

14D Jalan Masjid

Kingston Terrace, #01-04

Singapore 418935

Level & Subjects

IP/JC Maths

Unique Selling Points

Qualified tutors: highly qualified and experienced NIE-trained tutors who graduated with degrees in maths/finance

Learning materials: unique learning notes including explanation of concept and ideas to aid revision

Student-centered learning: students are encouraged to ask questions and character-development, leadership and values of students are also holistically developed

Location: 6 branches island wide

Students' reviews

I was a student of Learners' Lodge @ Bishan and I cannot fully put into words how grateful I am for the help of my tutors Mr Alex Xu and Mr Koh Chee Wee, as well as my centre manager Ms Shirley.

Walking into the Learners' Lodge, you will be greeted by your friendly centre manager and her comrade, who takes the effort to know you by name, which is very comforting. Ms Shirley sent me reminders of lessons the day before and also helped to organise/reschedule classes when needed, which I am extremely thankful for with the hectic student life I experienced.

Mr Alex and Mr Koh were really quite the amazing people. They went beyond their roles as teachers and provided such genuine care and concern for their students. I especially loved that they were both sooo humble and patient, as they would hear out my (wildly flawed and nonsensical) arguments, before gracefully tackling any misconceptions, while being extremely kind in their words. Not only did this allowed me to grasp a deeper understanding of the subjects, it made me feel comfortable in raising doubts in a classroom setting because they never judge and are always so cool. On top of being there 24/7 on Whatsapp, they also provided a lot of additional practices which they had put in immense thought and effort in marking and leaving comments for. With Mr Alex and Mr Koh around, you will never feel like you're fighting alone. They even asked for photocopies of my test papers so they could go through my mistakes and clear up any queries I had that I did not dare raise in school. Both of them carried out their lessons in an engaging and clear way that never failed to make me feel mindblown :). On top of that, Mr Alex and Mr Koh shared notes that are godsent,,,, for reference, Mr Alex summerised over a hundred pages of my school notes in less than 20 pages, but 95% of the time his notes included all the content I needed to ace my tests. This was the same for Mr Koh's notes.

My experience at Learners' Lodge is a very memorable and comforting one, and without Learners' Lodge I could not have achieved the results I did for As. Thank you so much Learners' Lodge! :D

Review by Yi Xian

My jump in grades from a U to an A at the 'A' Levels already speaks volumes about the quality of Mr Sng's teaching. Before joining TLL, I struggled mainly with interpreting application questions and identifying the concepts and formulas necessary to solve them. Mr Sng's study hacks and answering tips really broke down the syllabus content into digestible chunks that makes H2 Math accessible for an Arts stream student like myself. His relatable and entertaining anecdotes to exemplify math questions always make lessons more lively and engaging, which is just one of the many ways he connects on a personal level with students! Most of all, I'm grateful for his unwavering faith in us, encouraging me to try again even when I was convinced I was a lost cause, which eventually lead me to excel at the 'A' Levels. Thank you Mr Sng for everything! :)

Review by Rachel Eng

Hey Mr James Tan! Thank you much for being a great teacher, I really mean it! I think it's awesome how you show us practices outside the notes which are really helpful! Also to mention how helpful the notes you gave us have been! Something I haven't seen in other teachers, is that you always never fail to give us real-time tips on how to study for our A levels, and also how to manage our sleep and time so we can maximise our energy when doing the papers as it can be so draining. This motivation is really what we all need at this period of time, as studying is so stressful and it really helps lift our mood and give us some hope for the future. Never stop inspiring other students just like how you inspired us!

Although it's not been very Long since I joined, I really have seen tremendous improvement in my physics! Moreover, I also feel that there's a quote that pulls it all together. "An average teacher explains complexity, a gifted teacher reveals simplicity." Thank you for making physics so much more manageable! There are some tips you gave that I find so much simpler than what is taught in my school.

Review by Sri Vaishnavi
Zenith Education Studio understands that the biggest problem many students have with maths is their difficulty in grasping new concepts, and the challenge of using the incorrect method to solve equations and not getting a correct answer. All these result in frustration and demotivation, which can lead to loss of confidence.
To address these issues, the centre goes beyond simply providing mathematical problems and equations in its teaching approach. A strong focus is placed to provide clarity of concepts through selective examples and teaching students how to identify the most straightforward and easy methodology to solve each question.
Furthermore, the tutors at the centre are relatively young yet possess ample teaching experience. The advantage is that they are able to communicate effectively with and relate to young students, guiding them to academic success and increase their motivation.
Name

Zenith Studo

Website

https://zenitheducationstudio.com/

Contact Details

Whatsapp: 8768 7651

Email: hello@LearnAtZenith.com

Outlets

Suntec City Head Office

6 Temasek Boulevard (Suntec City Tower 4)

#09-02 S038986

Buona Vista

35 Rochester Dr, #03-22 Rochester Mall, Singapore 138639

Potong Pasir

25 Tai Thong Cres, Singapore 347856

Bukit Timah

611A Bukit Timah Rd, Singapore 269713

Paya Lebar

11 Tanjong Katong Road, KINEX, #02-09, 437157

Level & Subjects

Secondary /IP/JC Maths

Unique Selling Points

Proven track record: focus on value-adding to student, 95% A level students achieved A or B grade with 65% achieved distinctions and 85% distinction for upper secondary students

Learning methodology: mixture of traditional and modern teaching techniques such as discussion-based learning, memory techniques and learn-understand-apply approach to master maths answering technique

Additional support: tutors provide 24/7 support through Whatsapp, telegram zoom, termly excursions for students to de-stress, reward system to motivate students, free consultations during exam period

Free trial: free trial available to test out the suitability of the lessons for new students

Students' reviews

The econs teachers here at zenith are always finding ways to make class more engaging, effective and easy to understand. They are friendly and always have the student's welfare in mind. They also encourage students to ask questions and even book consults so that students can have their doubts resolved. Furthermore, they provide students with curated notes to help make learning easier. The effort put in by zenith and the impact that zenith had on my grades are the reasons why zenith is the best.

Review by Jia Xuan

I got to zenith for math and econs. My math teacher, Ming Liang has been a very patient and nice teacher. He often has consults with me upon requests and goes through the concepts I don't understand thoroughly! I really appreciate how he tries his best to clarify questions his students have:)

Review by Lim Hui Ying Fion

Attended math tuition with Ming Liang at zenith posting pasir. Really enjoyed the lessons there and I feel the tutors there really helped to expose me to different types of math questions and allowed me to practice math more. Ming was a also great tutor and is always really patient in explaining math questions and concepts.

Review by Gary Chen
21. (bonus) Muscle Math
Led by founder Joshua Tan, the centre operates on the core belief that "Education is nothing without empathy" and "Every student is different."
This is seen from its strong differentiated teaching practices where the emphasis is placed the personalised materials where students in the same class may receive different learning materials based on an assessment.
The centre keeps track of student's progress through its in-house tests. Class size for math lessons is intentionally kept small for students to receive more focused attention and to adjust their teaching to suit the learning pace of each student.
Just like building muscles to keep one fit and agile, "Muscle Math" focuses on building strength and power in students' mathematical skills and knowledge for better academic outcomes.
Name

Muscle Math

Website

https://www.musclemathtuition.com/

Contact Details

Email: admin@musclemathtuition.com

Outlets

Toa Payoh Branch: 505D Bishan Street 11, #01-410, Singapore 574505

Novena Branch: 103 Irrawaddy Rd, #01-21 Royal Square @ Novena, Singapore 329566

Level & Subjects

Secondary/IP/JC Maths

Unique Selling Points

Learning resources: personalised learning materials based on the student's current abilities

Class size: maximum class size to ensure a certain tutor-student ratio

Track record: 92% of E & A maths students achieved B3-A1 grades in 2023, 93% of H2 maths students scored distinction/improved by 4 grades

Trial lesson/discounted rate: free trial lesson to test out the suitability of classes, discounted fees for needy students

Students' reviews

Muscle Math tuition was extremely effective for my A math! I initially struggled with my A Math but after i joined muscle math and having gotten taught by Mr Chiang, my A math had improved by leaps and bounds! Their worksheets were very useful and through mr chiang's guidance, i secured an A1 for my O's! Thanks Muscle Math. Recommend everyone to attend muscle math classes!

Review by Asher Tan

Mr Tan's lessons are always very engaging and informative, and he does really well in trying to break down concepts right to the basics, making sure we understand fully well our concepts. He also constantly encourages us and pushes us to do better and not give up. The materials prepared for classes always cover a large range and gives us more exposure than school materials and I'm really happy to have seen improvement in my math grades over the course of the lessons. Mr Tan is also a teacher who really values his students learning, he even gave free consultations towards our As to ensure we feel confident in our concepts and is ready to aid us in any way possible. Most importantly, he manages to make math a fun subject to learn!!

Review by Jayna

I joined MuscleMath after getting a U in my J2 Block Test result. The materials provided such as the notes were easy to understand and useful for revision for my exams. Mr Joshua is also a good tutor who is able to explain concepts easily. He is also willing to spend the extra hours after class to stay back and clarify any of our questions. When we receive our exam paper, he even looks through and helps analyse our weak areas so that we are able to constantly improve. With his guidance, I've managed to obtain an A during my prelims.

Review by Alya Sufiyah Binte Mohamed
Private Maths Tuition (Home Tuition)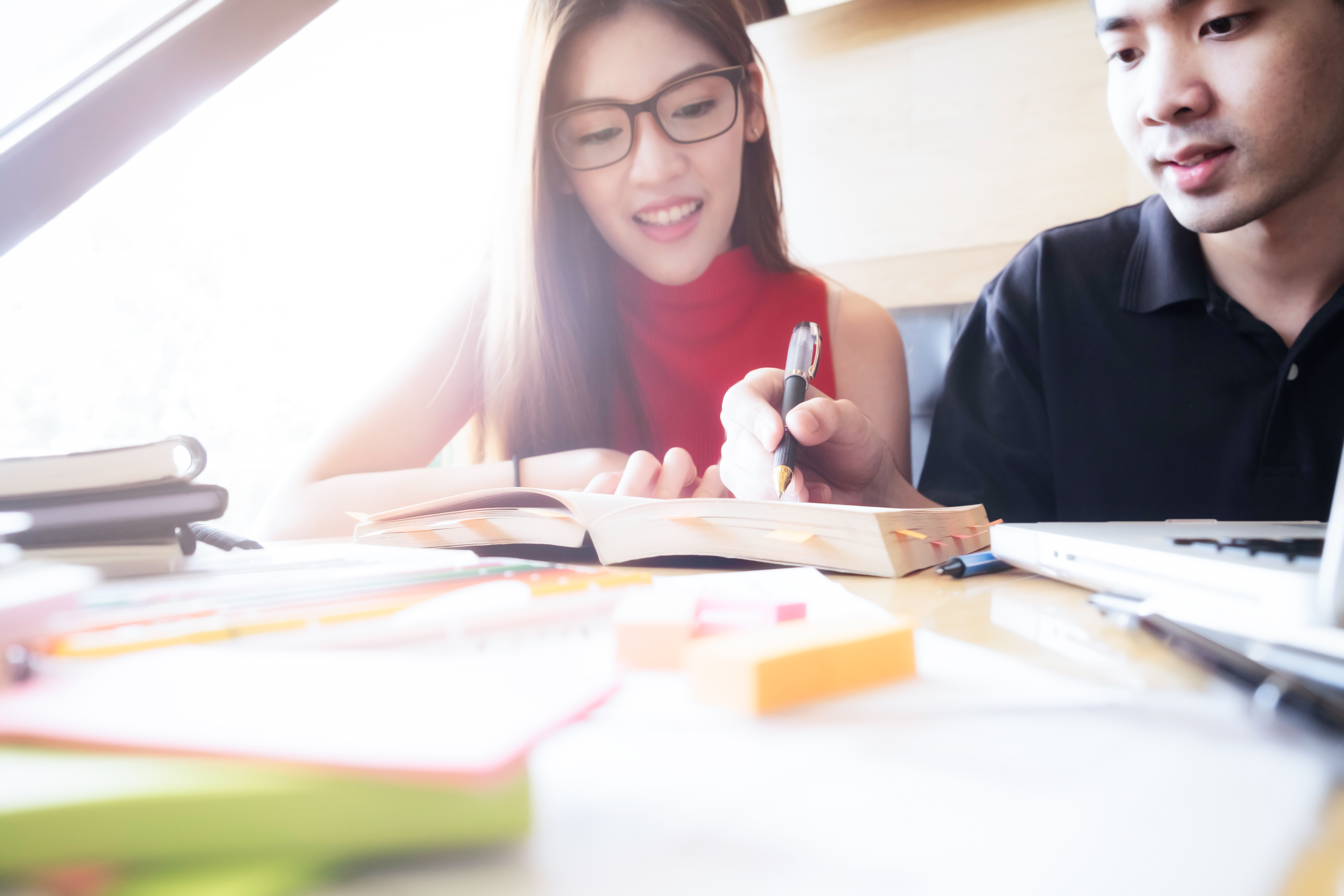 If you have a child who is sitting for important national level examinations such as PSLE, O or A levels, and you want to help him or her get into the science stream in JC or STEM related course in university where maths score is an important admission criterion, consider hiring a private one to one home tutor.
With home tuition, your child can receive a personalised maths teaching approach that addresses their specific learning weaknesses. Home tutors also have the flexibility to spend more time on complex maths concepts that your child struggles with to improve their understanding.
This individualized attention by a home tutor will be beneficial for students who have difficulty keeping up with the pace of the school, to aid them to catch up, build up their foundation and not fall too far behind. Mathematics requires intense focus when solving problems, which can be a challenge for children who are easily distracted or bored. Under the supervision of a tutor, one-to-one tuition will provide these children with better support to help them succeed.
Check out the home tuition rate for primary, secondary and junior college subjects and you can choose a maths home tutor that best fits your budget based on the qualification of the tutors and their experience.
If you don't know where to start, you can look for a reliable home tutor or engage the services of Tutor City. We help you save time and effort by matching you with suitable tutors based on your requirements. A screening and vetting process is also in place to ensure that each tutor is of high quality. Parents can make use of a phone interview to get a sense of whether a potential tutor will be a good fit for their child.
Conclusion
A star maths tutor has unique qualities that set him or her apart from other tutors.
This includes having excellent maths knowledge to be able to break down concepts, scaffolding students' learning by encouraging them to think critically at an appropriate range within their ability and having the patience to provide encouragement and support when they get frustrated.
It is probably a good idea to schedule a visit to the tuition center to get a sense of the facilities, meet some of the tutors, and observe how students interact with one another.
We hope this article has helped addressed your questions and provided you with good options to consider when looking for the best maths tuition in Singapore.