5 Key Differences Between Cambridge O levels and Cambridge IGCSE
Every year tens of thousands of teenagers in Singapore take IGCSE (International General Certificate of Secondary Education) and O-level (Ordinary Level) exams.

Parents and Students in Singapore are perhaps more familiar with the O-level exams rather than IGCSE.

In general, one could say that more similarities than differences can be found if we go through these curricula with a fine-tooth comb and they may even be regarded as interchangeable as both of them serve the same purpose.

In addition, both of them are recognized by the majority of the best universities around the world and passing either of them constitutes a stepping stone towards one's A-level exams and subsequent university admission.

Both exams occur twice a year and are designed for 14 to16 year-olds.

So, it can be safely assumed that no matter which one a child ends up taking, if they pass with flying colors they will be one giant step closer to a brighter future.

However, although both IGCSE and O-levels essentially serve the same purpose and are taken by the students in the same age group, there are still some notable differences between them you should definitely be aware of.
1. Grading system differs slightly.
In both cases students are graded by using internationally recognizable alphabetical characters.

However, there is a slight difference in the range of characters used in the grading process.

IGCSE grades range from A (being the highest grade a candidate can achieve) to G (being the lowest).

In case of sitting the O-level exams students can achieve grades A1 (the highest) to F9 (the lowest).

2. IGCSE two-tiered system vs. O-levels one-tiered system.
Another, and perhaps the most noteworthy difference is that O-level exam candidates are offered the same exam paper regardless of their academic capability, whereas the IGCSE examiners take into account different capabilities of the students and in some subjects present them with two options in the form of IGCSE Core and Extended paper.

The core curriculum paper is within the ability of vast majority of students and is given to students who are expected to achieve a grade between C and G.

Extended curriculum (which consists of the core curriculum and the Supplement) has been designed for those students who are believed to be more academically gifted and are expected to achieve a grade between A and E.
3. The number of subjects on offer varies as well.
The number of subjects available at Cambridge IGCSE curriculum is over 70 and it includes 30 languages. Schools are free to customize their curricula and offer the subjects in any combination they see fit.

As for the O-level curriculum, it can also be adjusted to consist of only those subjects that educational institutions deem appropriate. However, unlike IGCSE the Cambridge O-level curriculum is comprised merely of 40 plus subjects.

On the other hand, according to the official Cambridgeinternational.org page both IGCSE and O-levels improve teenagers' ability to gain understanding of the subject content, enable them to apply their knowledge to both familiar and unfamiliar situations, make them more flexible and responsive to change, as well as increase their cultural awareness.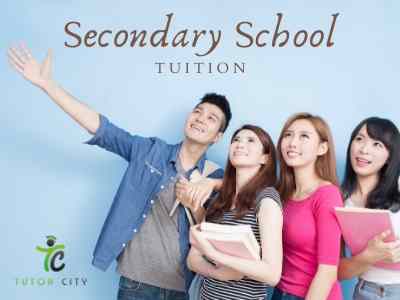 4. Managed by international and local authorities.
Another difference is that O-levels are more decentralized. Singapore-Cambridge General Certificate of Education Ordinary Level exam was held for the first time in Singapore in 1971.

In 2006 it was delinked from the O-level exams in the United Kingdom. This was due to the desire of the Ministry of Education to introduce greater flexibility into the curriculum and gain greater control over how the examination process was managed.

One of the ways MOE did that was by allowing educational institutions to offer OSIE (O-level School Initiated Electives) in order to fill the gap in the niche areas.

Today three official bodies, The Singapore Examinations and Assessment Board, Ministry of Education and the Cambridge Assessment International Education, jointly preside over the exam in Singapore.

As for the IGCSE syllabuses they retain a more international outlook and schools from all around the world are involved in the development of the curriculum and the final exam. They are specially designed to avoid cultural biases in an international setting.
5. There is a minor difference in the end of course assessment.
Both IGCSE and O-level assessments take place at the end of the course and consist of several components. O-levels include written, oral as well as practical exams.

Similarly to the O-levels IGCSE assessment also includes written, oral and practical exams however it may also include coursework assessment.

The addition of coursework assessment is especially beneficial for those students whose first language is not English as it gives them the opportunity to demonstrate their knowledge and accumulate high grades throughout the duration of the course not just at the end of it.

This assessment structure, combined with the IGCSE's wider range of grades as well as the aforementioned Core and Extended papers perhaps gives the candidates a slightly better chance at passing these exams.
...
A few words must be said about the teaching materials as well. In general materials and coursebooks used in both curricula are of the same difficulty level.

It cannot be said that one curriculum/exam is significantly easier or harder than the other.

Moreover, there have been instances of certain teachers using the same coursebook to give instruction in both IGCSE and O-levels.

Cambridge international assessment center even provides teaching materials, school support and professional development for the teaching staff in order to maintain a high standard of education in case of both courses.
Although, it should be noted that although both IGCSE and O-level examinations are extremely popular all over the world, due to the characteristics listed above (wider grade range, Core and Extended exam papers, coursework assessment etc.) IGSCE enjoys bigger popularity in the international setting.

But, as it has been written already, no matter which exam you take successfully passing it will undoubtedly form the foundation of your future success.
Here are more informative guides and write-ups you should read too:
Ultimate Guide to IB Tuition In Singapore
Co-ed or Same Gender School, Where your child will thrive