Top 43 Chemistry Tuition Options in Singapore
Chemistry is a subject that requires intensive learning and understanding of compositions and chemical reactions, and it is difficult for students to visualize what happens at the molecular level.
This results in students losing their interest in Chemistry over time and doing poorly for the O level, A level or IB exams.
We have curated a list of websites on how to get the best chemistry tuition in Singapore.
Our list is curated into 2 main categories. Note: Please check with the listings directly regards to their fees & their operating hours.

Online Tutoring
1. Classgap
2. Chen-Xi Intl Education
3. Preply
4. CheggTutors
5. TeacherOn
6. TutorMe
7. Gumtree Classifieds
8. Locanto Free Classifieds
9. Adpost.com
10. KiasuParents forums
11. Varsity Tutors
12. The Princeton Review
13. Study Pug

Tuition Agency / Tuition Centres
14. Tutor City
15. Ingel
16. Wynn Education Centre Ptd Ltd
17. The Edge Learning Centre
18. Future Academy
19. Smartlab Education centre
20. Learner's Lodge
21. Miracle Learning Centre
22. Physics and Chemistry Studio
23. Learning For Keeps
24. The Physics Cafe
25. The Learners Council
26. Twig Learning Center (TLC)
27. Ahive Academy
28. One tuition Place
29. Educationist
30 Bright Culture
31. Making sense
32. Numberskill
33. My Chem Café
34. Focus Chemistry
35. Sophia Education
36. AO Studies
37. Inspire Education Centre
38. Chemistry Academy
39. Miss Chen
40. Achievers Dream
41. Ace Brainery
42. Mr Khemistry
43.Chemistry Guru
1. ClassGap


Website: https://www.classgap.com/en/physics-online-tutors

Tuition is conducted in Classgap's virtual classroom through your computer or tablet, using a cutting-edge technology that goes beyond a simple videoconference. You can choose tutors from their database of international teachers and graduates. They have functions that allows you to:
- draw on the digital whiteboard
- edit documents with our collaborative text editor
- share your screen
- play videos in real time

2. Chen-Xi Intl Education


Website: https://www.ace-physics.com/

Ms Xi Xi, a Caltech Master and NUS Teacher, has been teaching for more than 10 years experience in giving Chemistry Tuition. She was awarded scholarship from MOE and gradauted from NUS with a Bachelor in Engineering degree, and also a Masters degree in Science from Caltech. Ms Xi Xi is also a certified IB Physics teacher. "Our students have scored 95% A or B for their national and international exams in the past ten years!"

3. Preply



Website: https://preply.com/

You can post your requirements and let tutors apply for your job. You can also look through their database of international tutors for any subjects you need. Preply has been featured in top international tech magazines such as Business Insidier, TechCrunch and TechRepublic.
4. CheggTutors


Website: https://www.chegg.com/tutors/

Many subjects for all levels, be it college and high school, are available for tuition 24/7 online for Chemistry Tuition. Video lessons is $30 monthly. Plans start from $6.95 per lesson, or $14.95 monthly for Chat lessons. CheggTutors has been featured in top international publications such as the New York Times, Wall Street Journal, Yahoo and Today.

5. TeacherOn


Website: https://www.teacheron.com

TeacherOn.com is a free website used by thousands of students and teachers worldwide.You can find local tutors, online teachers, and teachers to help with tutoring, coaching, assignments, academic projects, and dissertations for over 3500 subjects.

6. TutorMe


Website: https://tutorme.com

Has on-demand tutoring. You can get help with a single question or a 3-hour lesson, no commitment needed. TutorMe has tutors from all over the world covering 300 subjects. The lesson space features a virtual whiteboard, text editor, audio/video chat, screensharing and so much more.

7. Gumtree Classifieds


Website: https://www.gumtree.sg

One of the popular marketplaces for all types of services and products. Look under 'Classes & Courses' to see a list of freelance tutors' advertisements.
8. Locanto Free Classifieds



Website: https://singapore.locanto.sg

Similar to Gumtree, Locanto is a free marketplace for tutors and centres to post free ads. Has various categories under 'Classes' – Language, Art, Music, Computer, Academic, which you can choose from.

9. Adpost.com


Website: https://www.adpost.com

Another free marketplace for tutors and parents to look for tutoring services.

10. KiasuParents forums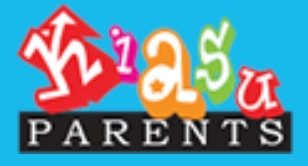 Website: https://www.kiasuparents.com

Singapore's popular online forum to exchange news and information on parenting, education and tutoring. Many good ex-teachers and freelance tutors post their services for hire.


11. VarsityTutors



Website:https://www.varsitytutors.com

Overseas-based website providing in-home and online tutoring that offers flexible scheduling and your choice of locations. They provide a listing of tutors who can teach both at home and online. As most are foreign tutors, you can only select via online mode.

12. The Princeton Review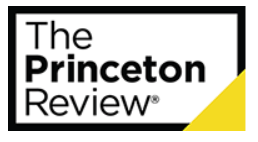 Website: https://www.princetonreview.com

The Princeton Review has been around for more than 35 years, where students and their families have trusted them to help get into their dream schools. Their mission statement is "to provide personalized, innovative, best-in-class private tutoring, test prep, and admission products and services to help students knock down barriers and achieve their academic goals."

They have programmes and tutors providing tuition for SAT, ACT, PSAT, AP Tests, among academic subjects in all humanities, science and maths. Finding the right college and applying to them, as well as getting financial aid, The Princeton Review has these all covered.

13. Study Pug



Website: https://www.studypug.com/home-8-2-sg/

Formed by Dennis and Andy, Study Pug has video tutorials on-demand 24/7 which you can select based on the topic you need. The team at Study Pug focus on in-depth examples, the type that appears in exams and the teacher doesn't cover during lectures!

They will show you how to solve tricky questions quickly and to the point, cutting out all the things you already know. They have a free 7-day trial and subscription based plans.
Tuition Agency / Tuition Centres
14. Tutor City


Website: https://www.tutorcity.sg
Contact: 90672547

Tutor City is the leading home tuition agency matching private 1-to-1 home tutors to students since 2010, and has helped 40,000 parents find their ideal Chemistry Tuition teacher.

They have a large database of tutors covering every subject and level - Primary, Secondary, Junior College, IB, IGCSE.

The tutor database consists of current Chemistry School Teachers and Ex-Teachers from MOE schools and international IB schools, as well as full-time tutors, Graduate part-time tutors, University students from NUS, NTU, SMU, SUSS, SIT, top foreign universities and polytechnics.

This matching service is free because the commission is charged to the tutor, so you will only be paying for the tuition fees. Additionally, they can arrange to have a phone interview with the selected tutors before engagement, to reinforce your confidence that the tutor can do the job.

15. Ingel


Website: https://ingelsoong.com
Contact: 96726733

Looking for H2 Physics Tuition, H2 Chemistry Tuition or H2 Math Tuition? Ingel is an Ex-NUS tutor, 1st Class Honours, Dean's Lister, multiple scholarships holder from prestigious Caltech, Tsinghua and Osaka University.

Whenever Ingel teaches, he believes students should be learning in the most efficient manner possible. The way he does it is to impart learning techniques that are simple to remember, and easy to apply. He is the only supertutor who teaches university-level tuition and doesn't specialise in teaching only 1 subject since he can switch from giving Physics tuition, Chemistry tuition and to Mathematics tuition.

Unlike tutors who teach a whopping large number of students in a mass-market fashion, Ingel prefers a boutique-style of tutoring with small class sizes. This allows relationship built on trust and students are not hesitant to ask questions in class. In a small class setting, tutors follow the learning pace of the student, not the other way around. Just ask the numerous ex-students who crossed over from the hustle and bustle of mass-market tuition classes to join Ingel's lessons. Have they ever requested the tutor to "go back one slide"? Why attend a mass lecture during school hours only to join another after school hours?.
16. Wynn Education Centre Pte Ltd



Website: https://www.sgphysicstuition.com
Contact: 8135 6556

Mr. Wynn Kho and Mr. Cornelius Chew are running this centre. Their key selling points:
- Fees are reasonable if you compare with other top super tutors in the industry
- They have a maximum of 12 students per group
- Excellent track record of students' academic results with improvements.
- Comfortable environment for learning
- The 2 tutors are friendly and accommodating

17. The Edge Learning Centre


Website: https://www.theedgelearning.com.sg/academic-tutoring
Contact: +65 6265 5054
The Edge learning center provides the students with a friendly and clean environment in their Chemistry Tuition Centre. Students can enjoy the interdisciplinary approach conducted by teachers to meet the basic need of this subject. Students are satisfied with the Iris teacher, who teaches in such a way that students can solve all types of questions in physics.

Students not only learn about physics, but they can also learn about chemistry, English, and other subjects. They can clear concepts of all topics just under one roof.

18. Future Academy


Website: https://www.tutorchen.com
Contact: +65 6884 6566

Founded by Ms. Yvonne Chen, Future Academy is a tuition centre where students learn in small groups in the classroom so that each student can understand the concepts better. She is a former RGS teacher and MOE teacher. TutorChen specialise in secondary, IP school and JC Mathematics and Science tuition.

Yvonne is well known as one of top Mathematics and Physics tutors in Singapore and she was featured in theasianparent.com

19. Smartlab Education Centre


Website: http://smartlab.com.sg/Tuition/courses-page
Contact: +65 6459 2351 | +65 9776 6580 | +65 6363 2383 | +65 6487 7327
Smartlab Education centre has 4 branches islandwide - Marine Parade, Woodlands, Bishan and Hougang.

Operating since 19 years ago, they developed a comprehensive educational programme that enhances performance for their students in these subjects: maths (E & A Math), science (biology, chemistry, physics) and english.

They have a new programme called SLAM - Smartlab Answers on Mobile, where you can use Whatsapp to ask questions and their tutors will respond quickly. This is truly convenience at your fingertips!

20. Learner's Lodge


Website: https://www.learnerslodge.com.sg
Address:
1. LL's @ AMK: Blk 161 Ang Mo Kio Ave 4, #02-500 S(560161) Tel: 6803-5763
2. LL's @ Bishan: Blk 236 Bishan Street 22, #B1-154 S(570236) Tel: 6458-1764
3. LL's @ BT Timah Bukit Timah Shopping Centre #B2-01 S(588179) Tel: 6468-6620
4. LL's @ Kovan: Blk 221 Hougang Street 21, #B1-100 (S530221) Tel: 6387-4366
5. LL's @ Jurong: Blk 134 Jurong Gateway Road, #02-309B S(600134) Tel: 6336-2037
6. LL's 2 Kembangan: 14D Jalan Masjid, #01-04 Kingston Terrace, S(418935) Tel: 6842-4634 7. LL's @ Marymount: Blk 255 Bishan St 22 #B1-462 S(570255) Tel: 6970-5650

Learner's Lodge provides mainly enrichment and tutorials to JC (Junior College) students, preparing them for the A-levels. Their teaching methodology has been developed over 10 years and delivered by tutors who undergo stringent testing and performance reviews.

Learner's lodge offers online A-level Masterclass in Chemistry and your child here will:
a. Learn the secret techniques to ace A-level Chemistry.
b. Engaging and enjoyable lessons.
c. Innovative methods of teaching

They have 6 branches over Singapore, holding 20 JC1 classes and 40+ JC2 classes, which students can easily choose from. From their website, they are conducting classes for GP, Maths, Economics, Physics, Chemistry and Biology.

21. Miracle Learning Centre


Website: https://miraclelearningcentre.com
Contact: +65 6463 8756
Address: 144 Upper Bukit Timah Road #03-01 Beauty World Centre Singapore 588977 Contact: 64638756 / 81288342 e-mail: miraclelearning@gmail.com Levels taught: O-level Chemistry

Miracle Learning Centre is the joint effort of Dr Lew (MBBS) and Mrs Lew, who are founders of Miracle Learning Centre Pte Ltd which started in 2008 and located in Upper Bukit Timah Road, Beauty World Centre.

Mrs Lew was teaching at Maris Stella High School and Crescent Girls' School with more than 20 years of teaching experience, specialising in Chemistry and Science. Dr Lew was from RI and RJC, he attended medical school in NUS.
Their specialisation is teaching Maths and Science to Primary, Secondary and JC students.

They provide customised worksheets and study resources which helps students to enhance their knowledge, skills, and concepts in a structured manner. As both are former school teachers, they are well-trained and passionate in teaching, often going the extra mile for their students to ensure they perform well in exams.

Their key selling points:
a. Focus not on just improving grades, but improving the subject understanding.
b. One-to-one attention
c. Classroom discussions
d. Practical application using guided experiments
e. Focus on active learning, not passive learning.
f. The friendly atmosphere of learning.
g. Focus on understanding, learning and practising step by step.

22. Physics & Chemistry Studio


Website: https://phychemstudio.com
Contact: +65 9680 9522
Physics and Chemistry Studio are operated by Mr and Mrs Tong, who have been helping students in physics and chemistry, located at Coronoation Shopping Plaza at Bukit Timah Road. Their website also offers the students video lessons and notes to download free of charge.

Their students' performances are improved because Mr. and Mrs. Tong take their classes individually with proper guidance. At their Chemistry tuition centre, They have a maximum of 8 students in each group so that the tutors can monitor and guide each student more closely.

Their fees range from $280 to $420 per 4 lessons, depending on the level of the classes. Mr and Mrs Tong also have 1 to 1 personal coaching sessions at $120 per hour.

23. Learning For Keeps


Website: https://www.learningforkeeps.com.sg
Contact: 8201 5955.
Mr. Kenneth Lo has been tutoring physics sine 2010. He represented his JC in the Singapore Physics Olympiad, and scored a Merit for H3 Physics paper for A levels. More than 200 students got good grades in pure physics after attending Mr. Lo's tutorial sessions, as evident on his website. He customises notes and materials for students by hand and caps the group size at 7 students so he can personally answer their questions in a more detailed manner.

His centres are at Hougang and Tampines. Fees range from $240 to $320 per 4 lessons (may have some discounts). He also provides 1 to 1 tuition at different rates.

24. The Physics Cafe


Website: https://pmc.sg
Contact: admin@pmc.sg
This chemistry tuition centre is very popular in Singapore and has been operating since 2009, expanding to 4 locations in Beauty World, Novena, Paya Lebar and Bishan. Founded by super tutor Dave Sim who is also an ex-RJC lecturer, The Physics Cafe has been trusted by many JC students as they hire the best tutors in Singapore.

Their primary focus is to enhance skills development for Secondary, IP, JC students in Physics, Maths and Chemistry. They have also been featured in Straits Times, Asiaone, Moneysmart and The Smartlocal. You can visit their website to view their recorded video lessons and enquire on their rates.

25. The Learners Council


Website: https://thelearnerscouncil.com
Contact: 69090701
Founded by Ms Jasline Hong, an ex-teacher in Raffles Institution and subject head for physics, her advocate for her centre: "Classes are small, learning is customized, and we go beyond in equipping, stretching, caring, and supporting our students unlike any other.

This is our dedication to great teaching, and we invite you to experience success with us." Ms Hong as an inspirational teacher, winning an international award in "Inspiring Teachers" from Imperial College in 2017. Learners Council offer programmes in Physics, Chemistry, Mathematics and English. Hers is truy one of the best Chemistry tuition centres in Singapore.
26. Twig Learning Centre (TLC)


Website: https://twig.sg
Address:
1. Main branch: 271 Bukit Timah Road, Balmoral Plaza #B1-01, Singapore 259708
2. Braddell Branch: 381 Lor 1 Toa Payoh, Singapore 319758
3. Bishan Branch: Blk 503, Bishan Street 11, #01-456, Singapore 570503
Contact: 97486339 (Phone), 83387476 (Whatsapp), 96992377 (Mr Koh)

TLC was founded by Mr Donnell Koh, who was teaching in MJC and RJC, before setting up his chemistry tuition centre specialising in teaching O/A level Chemistry.

TLC outstands other Chemistry tuition centres with distinctive features as:
a. It brings the difference in classroom teaching by the way of connections established with students.
b. Video recorded lessons
c. The clear and concise study materials
d. Interactive teaching sessions
e. Additional consultation
f. Quizzes
g. Flexible schedule

27. Ahive Academy


Website: https://jc-chemistry.com.sg/a-level-chemistry-tuition-centre/
Address: Kovan Campus 212 Hougang Street 21 #04-333 Singapore 530212
Contact: 88238161

Levels taught: IP, O Level & A Level H2 JC Chemistry
Providing the premier yet affordable Chemistry tuition services, Ahive Academy has a proven record with award-winning credentials.

At Ahive Academy, your child will receive brilliance in Chemistry with the help of:
a. Tutors who are ex-MOE Heads and with 10-20 years of experience
b. Concise topical coverage
c. Rich resources
d. Structured summaries
e. Scoring strategies in school questions
f. Encouraging sessions
g. Regular assessments to help strengthen chemistry foundation and tackle challenging concepts.
h. Consultation slots for clarifying doubts and misconceptions.
i. Intensive revision classes
. Students are taught in small groups to ensure personal attention to each child.

28. One Tuition Place


Website: http://onetuitionplace.sg
Address: One. Tuition Place Pte Ltd Block 203 Hougang Street 21, #03-55, Singapore 530203
Contact: 98639633, 96790479

Levels taught: Junior College (JC), International Baccalaureate (IB), Secondary 1 to 4 and Integrated Programme (IP) 1 to 4
At One Tuition Place, your child will receive high standards of learning from a team of hallmark and excellent Tutors who have many years of experience and are friendly and patient. It ensures:
a. Key lesson objectives highlighted before the lesson
b. Delivery of key concepts in a simplified and relatable way that is easy to grasp
c. Practice question straight after key Chemistry concept his been taught
d. Reinforce through higher-ordered application questions
e. Highlight exam techniques and Chemistry keyword analysis to master structural questions
f. Mini time-trial tests and review of common mistakes
g. Extra practice and homework
h. Outside of classroom academic support through Whatsapp to clarify doubts.
i. Short consultations before or after classes

29. Educationist
Website: https://theeducationist.sg/chemistry-tuition
Contact: 81888009
It is the specialist tutor with many students improving from F9 to A1 grade in Chemistry. The Educationist has made it possible for its many students since 2004.

Your child at the Educationist will receive:
a. Customized 1-1 coaching.
b. Free trial lessons
c. Interesting and effective teaching technique blended with motivation.


30. Bright Culture


Website: https://www.bright-culture.com/
Address:
1. Tampines Ave 5, NTUC Income @Tampines Junction, #05-08 (Inside Adam Khoo Centre) Singapore 529653
2. Novena 183B Thomson Road Goldhill Centre Singapore 307628
Contact: 91870820

Bright Culture Chemistry tuition centre has developed unique, engaging and motivating techniques to teach and inspire its students. The top reasons to choose Bright Culture Chemistry tuitions for your child are:

a. Specially designed result-oriented lessons
b. Summary notes and key points for every chapter.
c. Proprietary notes

31. Making Sense


Website: https://www.makingsense-sg.com/
Address:
1. Bugis Outlet: 116 Middle Road ICB Enterprise House #09-02 Singapore 188972 MRT: Bugis / Bras Basah
2. Bukit Timah Outlet: 144 Upper Bukit Timah Road Beauty World Centre #03-12 Singapore 588177 MRT: Beauty World
Contact: 8907 9059

Levels taught: A-level Chemistry (H1, H2), O-level Chemistry. They also work with tutors to provide Maths, GP and Physics.
Making Sense as Chemistry tuition centre intends to add fun and simplicity in Chemistry. They develop top quality teaching materials that are on par or even better than top JCs. Making Sense's top-notch materials truly give students a strong edge against their peers where over 97% of their students show improvement in their grades, they are truly the best Chemistry tuition for A' and O' level in Singapore.

Key selling points:
a. Customised solutions
b. Top-quality study material
c. Brainstorming sessions
d. Intense discussions

32. Numberskill


Website: https://www.numberskill.com/
Contact: +65 97632567

Levels taught: GCE O level Chemistry: Sec 3 to 4, IP Chemistry, Mathematics

The Chemistry tutor at Numberskill is Ms Eileen Ang-Tan, currently they have moved to teaching online.
The centre was founded in 2006 to ensure its students receive:
a. Necessary attention with optimal class size.
b. Recorded sessions for replay to revise or view if missed.
c. Learn ahead of school.
d. A better understanding of concepts
e. Quality teaching material

33. My Chem Cafe


Website: https://mychemcafe.com.sg/
Address: 170 Upper Bukit Timah Road, #03-01, Bukit Timah Shopping Centre, S588179
Contact: 9791 0388
My Chem Café is a one of Singapre's best Chemistry tuition centre founded and run by Mr Wong and his team of expert tutors. He comes with a vast experience of more than 15 years in Chemistry teaching relating it with real-life applications, research and development.

Register your child with My Chem Café for:
a. High-quality lessons in affordable pricing.
b. Concise notes of the up-to-date syllabus
c. Intensive revision courses and workshops
d. 1-1 consultation before or after each class
e. Whatsapp discussion chatgroups to facilitate a better and interesting way of learning Chemistry
f. Variety of engaging teaching techniques using real-life applications

34. Focus Chemistry



Website: https://www.focuschemistry.com/
Address: Balmoral Plaza #02-11, 271 Bukit Timah Road, Singapore 259708
Contact: (65) 9616 1651

Levels taught: A-level chemistry (H1, H2, H3), O-level Chemistry, IB
If your child is struggling with the application of Chemistry concepts to exam questions, Focus Chemistry has the best answers as their Chemistry tuition centre provides specialist tutorials for O and A level students and IB students.

Their unique teaching methods will benefit your child with:
a. Comprehensive coverage of all chapters with top-quality study material
b. Clear and in depth-understanding of Chemistry principles
c. Cross-reference concepts for better understanding
d. Well structured, tailored and customized plan according to individual schedule, habits and learning capacities. e. Individual attention
f. Tips on attempting and solving all kinds of questions

35. Sophia Education


Website: https://www.sophiaeducation.sg
Address: #04-20 Singapore Shopping Center, 190 Clemenceau Avenue, 239924 (Beside Dhoby Ghaut MRT exit B)
Contact: 9810 6666

Levels taught: Lower level chemistry, A-level Chemistry, O-level Chemistry
Sophia Education is a Chemistry tuition centre and run by a Straits Times' cited Super Tutor - Ms Cheng, since 2013 that offers tuitions in A-level and O-level Chemistry.
Sheo graduated from the Imperial College Lonodon University and has more than 8 years of experience in teaching Chemistry. Ms Cheng was featured in Channel NewsAsia and is recommended by 1000+ parents and students.

Your child will get the following benefits by enrolling for Chemistry tuition at Sophia Education:
a. Analysis of unique personal problems and personalized individual attention paid.
b. School progress followed. Similar chapters are covered simultaneously with the school.
c. Online live tuitions and individual consultations
d. Chapter summary, questions and answers and quizzes
e. Customized in-house learning material
f. Special and additional work on weak chapters.
g. 24 hours availability of Whatsapp study support
h. Selective worksheets
i. Small group teachings to develop healthy competition.

36. AO Studies


Website: https://www.aostudies.com.sg/
Address: 420 North Bridge Road #06-11/12 North Bridge Centre Singapore 188727
Contact: 90779077
AO Studies provides Chemistry tuition at secondary levels. Your child at AO Studies will benefit from:
a. Foundation knowledge and better conceptual understanding.
b. Visual and diagrammatic representations.
c. Blend of understanding and memory work.
d. Concise notes
e. Inquiry approach of learning focusing on key mistakes and misconceptions
f. Assignments to assess the understanding of the topic
g. Chapter-wise keynotes
h. Higher Order Thinking Skills (HOTS) discussions
i. Tips and tricks regarding examination skills

37. Inspire Education Centre



Website: https://inspire.com.sg/
Address: 50 EAST COAST ROAD, #02-144, ROXY SQUARE, SINGAPORE, 428769, SINGAPORE
Contact: 63453147

Lessons taught: A-level Chemistry (H1, H2), O-level Chemistry
It is a premier Chemistry tuition centre that is sure to provide your child with quality tuition classes from responsible tuition teachers with experience over 10 years.

The centre aim to mentor, tutor and motivate the child and strives to provide:
a. High academic standards
b. Rigorous and systematic teaching techniques
c. Well-designed study material

38. Chemistry Academy


Website: https://www.chemistryacademy.com.sg/
Address: WEST: 151, Bukit Batok St 11, #03-252, S650151 EAST: 111, Jalan Kembangan, S419149
Contact: (65) 9068 8953 / (65) 6897 4059

Levels taught: JC, IB, IP & O Level Chemistry

It is a specialized Chemistry tuition centre founded by Ex-MOE lecturer & Award-winning Chemistry Tutor Dr Aw Junxin and Bryan Lai in 2016. All the teachers have experience of more than 10 years.

Your child at Chemistry academy will receive:
a. A simplified version of challenging and complicated concepts for memorization.
b. Bite-size and step-by-step memorization.
c. Rapid learning methodology
d. Mastery Of The Topic Through 3 Different Levels Of Practices: Basic, Intermediate And Advanced
e. Keywords Mastery With Chemistry Cheat Sheets
f. Stretch Students To H3/Olympaid Level
g. Personalized Learning

39. Miss Chen


Website: https://misschen.com.sg/
Address: Blk 347 Ang Mo Kio Ave 3 Singapore 560347
Contact: +(65) 9788 6170

Levels taught: A-level chemistry, O-level Chemistry, IGCSE and IB

Ms Chen is an experienced Chemistry tutor having more than 18 years of experience. She is an NIE-trained teacher from Nan Chiau High School for 8 years. 70-80% of her students score distinctions at O and A levels.
At Miss Chens' Chemistry tuition centre, your child will receive the following benefits:
a. Exposure to exam-style questions
b. Specially designed worksheets
c. Both theory and practical fronts of the subject are taught.

40. Achievers Dream



Website: https://www.achieversdream.com.sg/chemistry-tuition/
Address: 9 Jln Bingka, Singapore 588905
Contact: +65 9696 4881
Levels taught: Lower Chemistry, A-Level Chemistry, Pure/IP Chemistry

AD is Singapore's Premier Chemistry Tuition Centre with The 'Customised Accelerated Foundation Method™' and they have a chemistry lab to help their students learn the practical side easier.

Founded by Mr Jerald Lie, he is also an author of the local best-selling book titled "The Secrets of High Achievers In Exams". According to his website: "I'm proud to say that over 9 out of 10 students in AD scored 'A' or 'B' in their 'O' or 'A' Level Examinations."

AD's team have tutored more than 800+ 'O' & 'A' level Chemistry students including IP chemistry from almost every school in Singapore.

41. Ace Brainery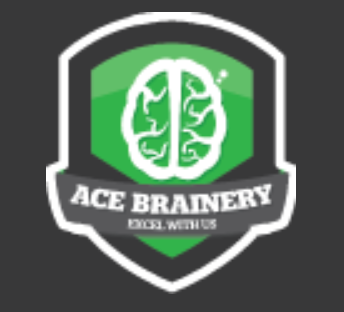 Website: https://acebrainery.sg/
Address: The Riverwalk, 20 Upper Circular Road, #B1-26/29, Singapore 058416
Contact: 6635 8635

Levels taught: O-Levels Chemistry, H2 and H1 A-Levels Chemistry, IGCSE Chemistry, International Baccalaureate Chemistry (HL and SL)

Ace Brainery's Head Coach is Desmond Tan, who is a chemist by profession and graduate from NUS with First Class degree in Chemistry. He also holds an M.Sc in Chemistry and has a teaching award by NUS. He is supported by a team of top chemistry tutors who has years of experience in private tuition.

42. Mr Khemistry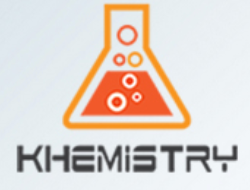 Website: https://mrkhemistry.com/chemistry-tuition/
Address: Bukit Timah Shopping Centre, 170 Upper Bukit Timah Rd, #02-63, Singapore
Contact: 9853 7960

Mr Khemistry is run by Mr Eric Kua who is one of the best tutors of Chemistry in Singapore with over 14 years of experience. He holds a degree in Chemistry from NUS and compelted Harvard University Teaching Course, as well as a teaching diploma from NIE.

Eric personally teaches in his classes and specialise in JC Chemistry, his students usually have 2-5 grade jump in their exams. More than 80% of the students scored As and Bs.

43. Chemistry Guru


Website: https://chemistryguru.com.sg/
Address: Blk 112 Bishan Street 12 #01-20 S570112
Contact: 9858 8060

Levels taught: JC, A-Level, H2 Chemistry
Chemistry Guru is run by Mr Maverick Puah, a top Chemistry tutor who was featured in media channles like Raffles Press and ThreeBestRated.Sg

He conducts live Webinars, video lessons and regular classes at Bishan tuition centre. Students have the option of on-demand lessons which are convenient and targeted at their weaker topics.