Top 38 English Tuition Options in Singapore
The teaching medium in Singapore at all levels starting from primary up to the university is in English. Hence, mastering English is crucial for understanding other subjects being taught in English.
The foundation of the language and grammar can be very confusing for many children. And you need a good English tuition provider who can rekindle your child's interest in the subject, clarify his/her doubts and misconceptions, focus on grammar, literature as well as phonetic portions of the subject.
We have found the most efficient and effective English tuition centres and online tutors across the various regions of Singapore to provide your child with the best learning experiences.
Our list is curated into 2 main categories - online tutors and tuition agency/centres.
Note: Please check with the listings directly regards to their fees & their operating hours.

Online Tutoring
1. Classgap
2. Preply
3. CheggTutors
4. TeacherOn
5. TutorMe
6. Gumtree Classifieds
7. Locanto Free Classifieds
8. Adpost.com
9. KiasuParents forums
10. Varsity Tutors
11. The Princeton Review
12. Study Pug

Tuition Agency / Tuition Centres
13. Tutor City
14. The Edge Learning Centre
15. Smartlab Education centre
16. The Learners Council
17. One Tuition Place
18. Agrader Learning Centre
19. The Learning Board
20. Augustine English Classes
21. EduFirst
22. English Tuition
23. Sponge Me
24. Lil But Mighty English
25. English Tutors Now
26. Ace English Tutor
27. EduEdge
28. English Mastery
29. Byron Tutorial Centre
30. True Learning Centre
31. British Council
32. The Academic Workshop
33. English First
34. eduKate
35. Simply Education
36. Edu Reach
37. S.E.N.G K.A.N.G tuition
38. Smart Lab

1. ClassGap


Website: https://www.classgap.com/en/physics-online-tutors

Tuition is conducted in Classgap's virtual classroom through your computer or tablet, using a cutting-edge technology that goes beyond a simple videoconference. You can choose English tuition teachers from their database of international teachers and graduates. They have functions that allows you to:
- draw on the digital whiteboard
- edit documents with our collaborative text editor
- share your screen
- play videos in real time

2. Preply



Website: https://preply.com/

You can post your requirements and let tutors apply for your job. You can also look through their database of international tutors for any subjects you need. Preply has been featured in top international tech magazines such as Business Insidier, TechCrunch and TechRepublic.
3. CheggTutors


Website: https://www.chegg.com/tutors/

Many subjects for all levels, be it college and high school, are available for English Tuition 24/7 online. Video lessons is $30 monthly. Plans start from $6.95 per lesson, or $14.95 monthly for Chat lessons. CheggTutors has been featured in top international publications such as the New York Times, Wall Street Journal, Yahoo and Today.

4. TeacherOn


Website: https://www.teacheron.com

TeacherOn.com is a free website used by thousands of students and teachers worldwide.You can find local English tutors, online teachers, and teachers to help with tutoring, coaching, assignments, academic projects, and dissertations for over 3500 subjects.

5. TutorMe


Website: https://tutorme.com

Has on-demand tutoring. You can get help with a single question or a 3-hour lesson, no commitment needed. TutorMe has tutors from all over the world covering 300 subjects. The lesson space features a virtual whiteboard, text editor, audio/video chat, screensharing and so much more.

6. Gumtree Classifieds


Website: https://www.gumtree.sg

One of the popular marketplaces for all types of services and products. Look under 'Classes & Courses' to see a list of freelance tutors' advertisements.
7. Locanto Free Classifieds



Website: https://singapore.locanto.sg

Similar to Gumtree, Locanto is a free marketplace for tutors and centres to post free ads. Has various categories under 'Classes' – Language, Art, Music, Computer, Academic, which you can choose from.

8. Adpost.com


Website: https://www.adpost.com

Another free marketplace for tutors and parents to look for English tutoring services.

9. KiasuParents forums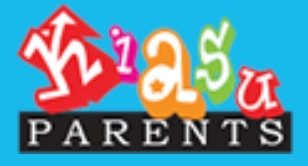 Website: https://www.kiasuparents.com

Singapore's popular online forum to exchange news and information on parenting, education and tutoring. Many good ex-teachers and freelance tutors post their services for hire.

10. VarsityTutors



Website:https://www.varsitytutors.com

Overseas-based website providing in-home and online tutoring that offers flexible scheduling and your choice of locations. They provide a listing of tutors who can teach both at home and online. As most are foreign tutors, you can only select via online mode.

11. The Princeton Review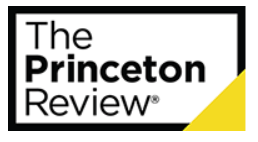 Website: https://www.princetonreview.com

The Princeton Review has been around for more than 35 years, where students and their families have trusted them to help get into their dream schools. Their mission statement is "to provide personalized, innovative, best-in-class private tutoring, test prep, and admission products and services to help students knock down barriers and achieve their academic goals."

They have programmes and tutors providing tuition for SAT, ACT, PSAT, AP Tests, among academic subjects in all humanities, science and maths. Finding the right college and applying to them, as well as getting financial aid, The Princeton Review has these all covered.

12. Study Pug



Website: https://www.studypug.com/home-8-2-sg/

Formed by Dennis and Andy, Study Pug has video tutorials on-demand 24/7 which you can select based on the topic you need. The team at Study Pug focus on in-depth examples, the type that appears in exams and the teacher doesn't cover during lectures!

They will show you how to solve tricky questions quickly and to the point, cutting out all the things you already know. They have a free 7-day trial and subscription based plans.
Tuition Agency / Tuition Centres
13. Tutor City


Website: https://www.tutorcity.sg
Contact: 90672547

Tutor City is the leading home tuition agency matching private 1-to-1 home tutors to students since 2010, and has helped 40,000 parents find their ideal English tutor.

They have a large database of English Tuition specialists covering every level - Primary, Secondary, Junior College, IB, IGCSE.

The tutor database consists of current English School Teachers and Ex-Teachers from MOE schools and international IB schools, as well as full-time tutors, Graduate part-time tutors, University students from NUS, NTU, SMU, SUSS, SIT, top foreign universities and polytechnics.

This matching service is free because the commission is charged to the tutor, so you will only be paying for the tuition fees. Additionally, they can arrange to have a phone interview with the selected tutors before engagement, to reinforce your confidence that the tutor can do the job.
14. The Edge Learning Centre


Website: https://www.theedgelearning.com.sg/academic-tutoring
Contact: +65 6265 5054
The Edge learning center provides the students with a friendly and clean environment in the class. Students can enjoy the interdisciplinary approach conducted by teachers to meet the basic need of English Tuition. Students are satisfied with Iris, who teaches in such a way that students can solve all types of questions.

Students not only learn about physics, but they can also learn about chemistry, English, and other subjects. They can clear concepts of all topics just under one roof.
15. Smartlab Education Centre


Website: http://smartlab.com.sg/Tuition/courses-page
Contact: +65 6459 2351 | +65 9776 6580 | +65 6363 2383 | +65 6487 7327
Smartlab Education centre has 4 branches islandwide - Marine Parade, Woodlands, Bishan and Hougang.

Operating since 19 years ago, they developed a comprehensive educational programme that enhances performance for their students in these subjects: maths (E & A Math), science (biology, chemistry, physics) and english.

They have a new programme called SLAM - Smartlab Answers on Mobile, where you can use Whatsapp to ask questions and their tutors will respond quickly. This is truly convenience at your fingertips!

16. The Learners Council


Website: https://thelearnerscouncil.com
Contact: 69090701
Founded by Ms Jasline Hong, an ex-teacher in Raffles Institution and subject head, her advocate for her tuition centre: "Classes are small, learning is customized, and we go beyond in equipping, stretching, caring, and supporting our students unlike any other.

This is our dedication to great teaching, and we invite you to experience success with us." Ms Hong as an inspirational teacher, winning an international award in "Inspiring Teachers" from Imperial College in 2017. Learners Council offer programmes in Physics, Chemistry, Mathematics and English, and is one of the best English tuition centre in Singapore.
17. One Tuition Place


Website: http://onetuitionplace.sg
Address: One. Tuition Place Pte Ltd Block 203 Hougang Street 21, #03-55, Singapore 530203
Contact: 98639633, 96790479

Levels taught for English: Junior College (JC), International Baccalaureate (IB), Secondary 1 to 4 and Integrated Programme (IP) 1 to 4
At One Tuition Place, your child will receive high standards of learning from a team of hallmark and excellent tutors who have many years of experience and are friendly and patient. This English tuition centre ensures:
a. Key lesson objectives highlighted before every English Tuition class
b. Delivery of key concepts in a simplified and relatable way that is easy to grasp
c. Practice question straight after key concept his been taught
d. Reinforce through higher-ordered application questions
e. Highlight exam techniques and keyword analysis to master structural questions
f. Mini time-trial tests and review of common mistakes
g. Extra practice and homework
h. Outside of classroom academic support through Whatsapp to clarify doubts.
i. Short consultations before or after classes

18. Agrader Learning Centre


Website: https://www.agrader.sg/
Address:
i. Woodlands Galaxy CC: 31 Woodlands Avenue 6, #03-01, Singapore 738991 Call: 6737 0096 | 9657 2477
i. Djitsun Mall: 5 Ang Mo Kio Central 2, #03-02, Singapore 569663 Call: 6452 5969 | 9789 2377
ii. Bedok Reservoir: 742 Bedok Reservoir Road, #01-3111, Singapore 470742 Call: 6909 0506 | 8133 0867
v. Boon Lay: 60 Jurong West Central 3, #02-03, Singapore 648346 Call: 9233 3284 | 6253 0178
v. Bukit Gombak : 359 Bukit Batok Street 31, #01-397, Singapore 650359 Call: 6873 9144 | 9625 1877

Contact: +65 9720 2533
Levels taught: K1- Secondary 4

For high-standard learning and A-grade seekers, ALC is the subtle option that offers:
a. Trial classes
b. Tutorial videos
c. "3-R" framework and AURA teaching methodology.

19. The Learning Board


Website: https://www.thelearningboard.com.sg/
Address: a. 16, Jalan Masjid, #01-06, Kembangan Suite, Singapore 418941 b. 804 Hougang Central, #02-118 (above My Family Clinic), Singapore 530804
Contact: (+65) 9271 0648
Levels taught: Primary 4, 5, 6 (PSLE); Secondary 1, 2, 3, 4 (O level)

At TLB, the tutors invest their time and energy to understand their students before they expect the students to start learning. It is the best English tuition centre for your child for features like:
a. Brings back the pure and simple joy in teaching and learning.
b. Improvements in exam results are certain.
c. Well-crafted learning system and capable teachers.
d. Your child will receive:
• Composition, Grammar, Comprehension & Oral Packs
• SMART Sheets & Topical Worksheets
• Peer-to-peer Knowledge Sharing
• Personalised Guidance From Experienced Tutors
Critical Thinking & Creative Writing Skills
• Empowerment In Academic Responsibility
. Tuitions for Maths and Science are also available.

20. Augustine English Classes


Website: https://augustineenglishclasses.com/
Address: 86 Marine Parade Central, #04-302, Singapore 440086
Contact: +65 6966 2130
Levels taught: Primary, Secondary

For a fun, interactive, meaningful and enjoyable method of teaching English, AEC is the best place for your child which has a lot in its basket to offer English Tuition:
a. Every single lesson is a learning adventure.
b. Unique teaching formula based on a decade of qualitative research in teaching methodologies and active learning strategies.
c. Inculcate a positive attitude in the child and motivate him/her for active participation.
d. Covers all the components in school exams such as grammar and vocabulary, writing methods and comprehension techniques, all based on the latest MOE syllabus.

21. EduFirst


Website: https://www.edufirst.com.sg/

Address:
i. Yishun (Northpoint City) Branch: Northpoint City, South Wing, #02-164
ii. Yishun (Khatib) Branch: 848, Yishun St 81 ,#01-152/154, Khatib Central
iii. Sengkang 1 Branch (Fernvale): 405C, Fernvale Lane, #01-103, Sengkang
iv. Sengkang 2 Branch (Anchorvale): 326A, Anchorvale Road #01-256
Contact: 9106 7716

If you are looking for a good English tuition centre for primary level or secondary level, one who can give personal attention to your child, then look no further! One of Singapore's best tuition centres is EduFirst.

Its distinguishing features are:
a. 2-time award winner of "Best Enrichment & Learning Schools".
b. Teaching is done with a systematic, scientific-based approach.
c. Teaching is done according to the latest syllabus.
d. Adopt a 2-pronged approach to build a strong foundation and provide a rich language where the focus is on:
- Listening and Viewing
- Reading and Viewing
- Speaking and Representing
- Writing and Representing
- Grammar
- Vocabulary
e. Well structured worksheets and materials are all written by NIE trained teachers.
f. Teach your child the right skills and techniques to tackle the challenging and demanding exam questions.
g. A clear explanation of grammar concepts to handle the editing section. h. Small group size (2-6 students).
h. Target individual child's weakness.

22. English Tuition


Website: http://english-tuition.com.sg/ (Closed)
Address:
i. 201B Tampines St 21 #01-1067 Singapore 522201
ii. 271 Bukit Timah Road #02-07 Balmoral Plaza Singapore 259708
iii. 684 Hougang Ave 8 #02-979 S530684
Contact: +65 81667260; 67869818 e-mail: admin@english-tuition.com.sg Source link: http://english-tuition.com.sg/
Run and managed by 51-year old Mr Philip Teo with over 18 years of experience and several accolades for the language skills, your child's English mastery will be in the hands of a real master.

He offers benefits such as:
a. Engaging and useful English Tuition lessons.
b. Courses are carefully planned for maximum efficiency.
c. Additional practice for weak areas.
d. Personalized attention to help every student reach his/her potential.
e. Ample amounts of exam papers, notes and revision guides.
f. Affordable fee structure.

23. Sponge Me



Website: https://www.sponge-me.com/
Address: Sponge ME Tuition Centre, 114 Ang Mo Kio Ave 4, #01-349, Singapore 560114
Contact: 9105 5811

English teacher Ms Adeline specializes in secondary level English. If you want your child to get taught by a creative writer, then SM shall be your perfect pick. You can get your child benefitted from:
a. A wide experience.
b. The tutor instils interest and passion for the English language in her pupils.
c. Variety of individual and group-based activities.
d. Practical and result-oriented tutor.
e. A good grounding in grammar.

24. Lil But Mighty English
Website: https://www.lilbutmightyenglish.com/
Address:
i. Block 431 Clementi Avenue 3, #01-326, S120431
ii. Bukit Timah Shopping Centre, 170 Upper Bukit Timah Road, #B2-02, S588179
iii. Block 211 Hougang Street 21, #01-305, S530211 (back entrance)
Contact: (65) 8311 6157
Levels taught: Primary (P3 to P6)

If you are looking for perfect English tuition centre with expertise in primary level for your child, look no forward with LBME. Here are the key highlights:
a. Concrete plan and set of easy-to-apply strategies.
b. Emphasis on examination to deliver success.
c. A small batch of not more than 6 students per batch.
d. 3 branches.

25. English Tutors Now



Website: https://www.englishtutorsnow.com/
Levels taught: Level A, Level O Address: 31 Rochester Drive, Buona Vista, Singapore 138637
Contact: 6475-0624

For a popular school of English up to level 'O', ETN can be your choice if you are looking forward to:
a. Substantial and high-quality content.
b. Tested and tried award-winning academic centre with excellence.
c. MOE registered tutors.
d. 1 to 1 student sessions
e. Conducive and comfortable classrooms.
f. Unique 5-tier syllabus model.
g. Up-to-date latest study material with new and added resources every time.
h. Class chat to encourage learning in peer groups.
i. Weakly readings, online assignment submissions with instant feedback.

26. Ace English Tutor



Website: http://www.aceenglishtutor.sg/
Levels taught: Primary and Secondary Address: 118 Bukit Batok Central, Singapore 650118
Contact: 97578406

If you are looking experienced English tuition teacher with as wide experience as 15 years, Mdm Teoh at AET can be your preference for the following features:
a. Strive to develop a strong foundation of grammar and language skills.
b. Include reflective critical thinking skills and exposure to rich resources like prize-winning novels, Pulitzer award news sites, videos as latest learning resources.
c. Reading program to enhance the grasp at the subject.
d. Small group teaching.
e. Regular feedback and targeted activities.
f. Personalized tuition at reasonable fees structure.

27. EduEdge


Website: http://eduedge-tuition.com/
Address: 301 Serangoon Ave 2, Singapore 550301 Contact: 97976581
Levels taught: Primary and secondary (O-level, N-level)

If you are looking for English specialists to equip your child with English language skillsets and enhances his/her performance, then your search ends with EduEdge. It outstands other tuition centres with its chief features:
a. The developer of 'formula-style' teaching method to help students learn English using simple formulae.
b. Teaching experience of above 15 years.
c. Focus both on strengths and weaknesses to strengthen English at its core level.

28. English Mastery
Website: https://www.englishmastery.sg/
Address: City Square Mall #09-09, Farrer Park MRT, Kitchener Link
Contact: 87097859
For your child to gain mastery in English language and skills, EM can be your choice for its various attributes such as:
a. Creative engaging lessons.
b. Group discussions and interactive activities.
c. Unique teaching pedagogy.
d. Personalized videos: Slow down, speed up or replay the video in class for self-paced learning, all under the watchful eye of the teacher.
e. Thematic vocabulary (Mind maps, quizzes and worksheets).
f. Critical reading skills.
g. Prompt useful feedback.

29. Byron Tutorial Centre


Website: https://byrontutorial.com.sg/
Address: 190 Clemenceau Avenue, Singapore Shopping Center #03-14/15, Singapore, 239924
Contact: 65-6337-5878

Levels taught: JC and Secondary 'O' level

BTC is the English tuition centre of choice for your child both at primary as well as secondary levels with several hallmarks like:
a. Run by an experienced (more than 20 years) and dedicated teacher, Ms Ho.
b. A friendly and conducive environment of learning.
c. Also offers Maths and Chemistry tuitions.
d. Believes in instilling solid fundamentals.
e. Teaching English more than just what examination needs to score well, but what life needs to excel.

30. True Learning Centre


Website: http://www.truelearning.com.sg/admission-primary-english-tuition
Address:
i. TLC @ JCUBE: 2 Jurong East Central 1, JCUBE, #04-02/03, Singapore- 609731 (Call: 6708 9382)
ii. TLC @ Kovan: 2 Kovan Road, Simon Plaza, #01-07, Singapore 548008 (Call: 6708 9382)
iii. TLC @ Novena: 179B Thomson Road, Goldhill Shopping Centre, Singapore 307626 (Call: 6708 9382)
Levels taught: Primary (P3 to P6)

Established in 2010, TLC has important features to offer as a tuition centre for your child.

These are:
a. It is a team of professional National Institute of Education (NIE) trained tutors.
b. Ensures to develop students' writing, speaking, reading and listening skills.
c. Equipped with a variety of teaching strategies according to the needs of the child.
d. Unique teaching methodology through the use of current affairs, dramas and journal writings.
e. It has three branches which offer the option to choose from varied centres based on location priority.
f. Series of well-structured lessons that focus on key examinable components.
g. Focus on the development of critical thinking skills and creativity through thought-provoking lessons.
h. Holiday workshops
i. 24 x 7 support for consultation.

31. British Council


Website: https://www.britishcouncil.sg/
Address: i. 30 Napier Road258509 i. ii. i. Woodlands Street 31#04-01 Fuchun Community Club738581 ii. iii. 11 Tampines Concourse#01-02/03/04528729 iv. 480 Lorong 6 Toa Payoh#09-01 HDB Hub, East Wing310480
Contact: +65 6807 1599

Levels taught: Kindergarten, Nursery, Primary and Secondary English.

For exposure from English teachers around the globe, there can be nothing better than native English speakers at BC.

Its plethora of attributes include:
a. Online study camps
b. 1 to 1 attention delivered face to face even through online mode.
c. Focus on nurturing creativity, critical thinking and social skills.
d. Theme based courses for making the subject and the teaching fun and fascinating.

32. The Academic Workshop


Website: https://www.theacademicworkshop.com/
Address: 10 Winstedt Rd, #01-01, Singapore 227977
Contact: 6733 5447; WhatsApp: 9725 2494
Levels taught: Primary and Secondary (O, IP)

Another interactive and engaging English tuition centre is TAW which can be your choice for:
a. Online teaching.
b. Complimentary workshops.
c. A comprehensive curriculum that targets the skills needed in the written papers as well as oral communication.
d. Structured revision incorporating mock tests.
e. Experienced teachers.
f. Personalized attention.

33. English First
Website: https://englishfirst.edu.sg/
Address: 20 Kramat Lane #05-05, United House, Singapore 228773
Contact: +65 6589 8674
Levels taught: Lower secondary, PSLE, GCE O level

Definitely, English is the first language you may want your child to excel in to get learned in all other subjects being taught in English medium. So, EF can be your choice for:
a. Teaching with an insight into the needs for life not just for school.
b. Sustainable learning.
c. Structured feedback.
d. Learner-directed approach.

34. eduKate
Website: https://edukatesg.com/
Address:
i. 664 Yishun Avenue 4 #01-275 Singapore 760664
ii. 10 Paterson Road, Singapore 238508
iii. 83 Punggol Field Singapore 828761
Contact:+65 8823 1234 Call: Yuet Ling +65 82226327)

Levels taught: Primary (1-6), Secondary (IP, IB, GCE O level, IGCSE PSLE)

This can be your first choice as a good English tuition centre in Singapore to educate your child for the plethora of benefits it has to offer, such as:
a. Focus on student's intellectual growth.
b. Small batch tuitions by full-time experienced tutors.
c. Follow latest MOE syllabus.
d. Maths and Science tuitions are also available at the same centre.

35. Simply Education


Website: https://www.simplyeducation.com.sg/
Address: Tiong Bahru, Tampines, Hougang
Contact: 65 6784 0790 WhatsApp: +65 9832 2123
SE can simply be the best option for your child for the following attributes:
a. The student-centred approach to teaching.
b. Work for recognizing and building strengths and overcoming weak areas.
c. Experienced tutors who believe in delivering results.
d. Coaching classes available at three different centres. Contact: 65 6784 0790 WhatsApp: +65 9832 2123

36. Edu Reach



Website: https://edureachsg.com/
Contact: +65 6817 6157
Address:
i. Blk 201E #01-122, Tampines Street 23, Singapore 527201
ii. Blk 541, #B1-1215, Hougang Avenue 8, Singapore- 530541
iii. Blk 743, #B1-03, Jurong West Street 73, Singapore – 640743

Levels taught: Primary and Secondary

You can reach out at Edu Reach to educate your child in English for:
a. Specially selected NIE trained teachers.
b. Small classes at affordable prices.
c. Engaging lessons.
d. Clinical and diagnostic approach to diagnose each child's problems, track his/her progress and return results.

37. S.E.N.G K.A.N.G tuition


Website: https://www.homegrouptuition.com/
Address: Blk 322B Anchorvale Drive (Singapore)
Contact: Ms Swee Chen (Call: 84997290)

Levels taught: Primary and Secondary

S.E.N.G K.A.N.G can be a smart tuition centre for your kid to get active and smart in English language, speaking and writing skills with its chief features which include:
a. Online interactive lessons.
b. Experienced, passionate and committed tutors.
c. Maintain strong communication with parents and give them the progress of child to together work for the benefit of the child.
d. Strategically selected learning material.
e. Conducive learning environment.

38. Smart Lab


Website: http://www.smartlab.com.sg/

Address:
i. Blk 81 Marine Parade Central #01-628 (Level 2), Singapore 440081 (Contact: +65 6440 3593; WhatsApp: +65 9776 6580; e-mail: marineparade@smartlab.com.sg)
ii. Blk 228 Bishan Street 23 #B1-71 Singapore 570228 (Contact: +65 6459 2351 / +65 6459 5282; WhatsApp: +65 8318 7865; e-mail: adminbishan@smartlab.com.sg)
iii. Blk 243 Bishan Street 22 #B1 – 274 Singapore 570243
iv. Blk 204 Hougang Street 21 #02-113 Singapore 530204 (Contact: +65 6487 7327; WhatsApp: +65 8141 9790; e-mail: hougang@smartlab.com.sg)
v. Blk 818 Woodlands Street 82 #01-419 Singapore 730818

Contact: +65 6363 2383; WhatsApp: +65 8296 5450;

Levels taught: Primary and Secondary

As is the name, as are its tutors and so do they strive to dwell in their students with:
a. Each batch consists of not more than 10 students. So, you can expect your child to be receiving personal attention.
b. Well-structured study material.
c. Cover exam-oriented questions as per school syllabus.
d. Started Smart Lab Answers Online (SLAM) via Whatsapp chat available round the clock.
e. Intensive tutoring.
f. Collaborative classroom learning.
g. Also available Maths and Science tuitions.