Top 30 Biology Tuition Choices in Singapore
Studying Biology can be a headache for many students who don't have a good foundation in the subject. For efficient learning, both theory and practical application knowledge are necessary.
To be able to understand life and life-forms for practical knowledge of biology, it is a must that your child has access to the right tutor.
Here, we have handpicked the best Biology tutors and Biology tuition choices in Singapore to help you make a good decision.
Our list is curated into 2 main categories - online tutors and tuition agency/centres. Note: Please check with the listings directly regards to their fees & their operating hours.

Online Tutoring
1. Classgap
2. Preply
3. CheggTutors
4. TeacherOn
5. TutorMe
6. Gumtree Classifieds
7. Locanto Free Classifieds
8. Adpost.com
9. KiasuParents forums
10. Varsity Tutors
11. The Princeton Review
12. Study Pug

Tuition Agency / Tuition Centres
13. Tutor City
14. Ms Yap's A level Biology Tuition
15. Mr Karman Chua
16. Future Academy
17. Ms Sharon Wong
18. Smart Lab
19. Learner's Lodge
20. Miss Chen
21. The Science Academy
22. BYang's H2 Biology
23. Biology Tuition Centre
24. Imperial Bio Tutor
25. Distinction Tutorial School
26. Student's Inn
27. Inspigenius
28. My Masterclass
29. Mindlab
30. Afterskool Learning Centre
1. ClassGap


Website: https://www.classgap.com/en/physics-online-tutors

Biology Tuition is conducted in Classgap's virtual classroom through your computer or tablet, using a cutting-edge technology that goes beyond a simple videoconference. You can choose tutors from their database of international teachers and graduates. They have functions that allows you to:
- draw on the digital whiteboard
- edit documents with our collaborative text editor
- share your screen
- play videos in real time

2. Preply



Website: https://preply.com/

You can post your requirements and let Biology Tuition teachers apply for your job. You can also look through their database of international tutors for any subjects you need. Preply has been featured in top international tech magazines such as Business Insidier, TechCrunch and TechRepublic.
3. CheggTutors


Website: https://www.chegg.com/tutors/

Many subjects for all levels, be it college and high school, are available for tuition 24/7 online. Video lessons is $30 monthly. Plans start from $6.95 per lesson, or $14.95 monthly for Chat lessons. CheggTutors has been featured in top international publications such as the New York Times, Wall Street Journal, Yahoo and Today.

4. TeacherOn


Website: https://www.teacheron.com

TeacherOn.com is a free website used by thousands of students and Biology teachers worldwide.You can find local Biology tutors, online teachers, and teachers to help with tutoring, coaching, assignments, academic projects, and dissertations for over 3500 subjects.

5. TutorMe


Website: https://tutorme.com

Has on-demand tutoring. You can get help with a single question or a 3-hour lesson, no commitment needed. TutorMe has tutors from all over the world covering 300 subjects. The lesson space features a virtual whiteboard, text editor, audio/video chat, screensharing and so much more.

6. Gumtree Classifieds


Website: https://www.gumtree.sg

One of the popular marketplaces for all types of services and products. Look under 'Classes & Courses' to see a list of freelance tutors' advertisements.
7. Locanto Free Classifieds



Website: https://singapore.locanto.sg

Similar to Gumtree, Locanto is a free marketplace for tutors and centres to post free ads. Has various categories under 'Classes' – Language, Art, Music, Computer, Academic, which you can choose from.

8. Adpost.com


Website: https://www.adpost.com

Another free marketplace for tutors and parents to look for tutoring services.

9. KiasuParents forums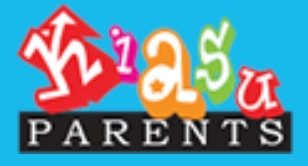 Website: https://www.kiasuparents.com

Singapore's popular online forum to exchange news and information on parenting, education and tutoring. Many good Biology ex-teachers and freelance tutors post their services for hire.

10. VarsityTutors



Website:https://www.varsitytutors.com

Overseas-based website providing in-home and online tutoring that offers flexible scheduling and your choice of locations. They provide a listing of Biology tutors who can teach both at home and online. As most are foreign tutors, you can only select via online mode.

11. The Princeton Review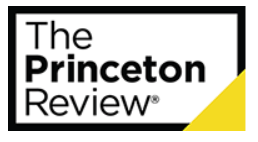 Website: https://www.princetonreview.com

The Princeton Review has been around for more than 35 years, where students and their families have trusted them to help get into their dream schools. Their mission statement is "to provide personalized, innovative, best-in-class private tutoring, test prep, and admission products and services to help students knock down barriers and achieve their academic goals."

They have programmes and tutors providing tuition for SAT, ACT, PSAT, AP Tests, among academic subjects in all humanities, science and maths. Finding the right college and applying to them, as well as getting financial aid, The Princeton Review has these all covered.

12. Study Pug



Website: https://www.studypug.com/home-8-2-sg/

Formed by Dennis and Andy, Study Pug has video tutorials on-demand 24/7 which you can select based on the topic you need. The team at Study Pug focus on in-depth Biology examples, the type that appears in exams and what Biology JC teacher doesn't cover during lectures!

They will show you how to solve tricky questions quickly and to the point, cutting out all the things you already know. They have a free 7-day trial and subscription based plans.
Tuition Agency / Tuition Centres
13. Tutor City


Website: https://www.tutorcity.sg
Contact: 90672547

Tutor City is the leading home tuition agency matching private 1-to-1 home tutors to students since 2010, and has helped 40,000 parents find their tutor.

They have a large database of tutors covering every subject and level - Primary, Secondary, Junior College, IB, IGCSE.

The tutor database consists of current School Teachers and Ex-Teachers from MOE schools and international IB schools, as well as full-time tutors, Graduate part-time tutors, University students from NUS, NTU, SMU, SUSS, SIT, top foreign universities and polytechnics.

This matching service is free because the commission is charged to the tutor, so you will only be paying for the tuition fees. Additionally, they can arrange to have a phone interview with the selected tutors before engagement, to reinforce your confidence that the tutor can do the job.
14. Ms Yap's A level Biology Tuition
Website: https://biologytuition-sg.com/
Trust one of the most experienced teachers in Biology, Ms Yap for your child's tuition in the subject. She has been an outstanding student during her academics and has a lot of industrial experience on practical Biology application. One of Singapore's best Biology tuition centres, your child will have several advantages like:
She provides special techniques to answer application questions.

She teaches more than what is being taught at schools to create an interest in the students for the subject as well as for in-depth knowledge of the concepts.

She gives timed practice.

She gives custom notes which are very good, concise and detailed.

Fun and enjoyable

Biology

lessons.

She exposes her students to all the possible combinations of examination questions.

She offers clear explanations to all questions.

Unlimited access to exclusive online resources and lessons.

Small batch size and quality learning.

More than 10 years of teaching experience in O-level

Biology and A-level Biology

.

Both groups, as well as individual tuition, are available.
15. Mr Karman Chua
Website: https://mrkarmanchua.com/
Address: 121 Bishan Street 12, #01-91, Singapore 570121
Message/WhatsApp: 8488 9832
Another teacher with a wide experience in teaching Biology to Singaporean students is Mr Karman Chua. He can be the tutor of your choice for the following benefits your child can avail from his Biology tuition centre:
Custom summary and notes.

Full-time support is available on WhatsApp.

Provides practice question paper revision packages.

Designed worksheets to help students avoid phrasing errors.

Simplifies complex topics.

A dedicated teacher who helps his students to understand the subject efficiently.

Gives hand-drawn diagrammatic notes (named "KC Delights").
16. Future Academy
Website: https://www.fa.edu.sg/biology-tuition/
Levels taught: Level A (JC1 and JC2), Level-O (Sec-3, 4)
Address:
175A, Bencoolen Street, #06-05, Burlington Square Office Tower, Singapore 189650

170, Upper Bukit Timah Road, #15-04, Bukit Timah Shopping Centre, Singapore 588179
Contact: +65 6884 6566
Advantages that your child can have by getting Biology tuition at the Future Academy are:
The biology teaching team is led by top-level tuition teachers:

Worksheets and notes for every Biology tuition class.

Specially prepared teaching materials tailored following students' learning needs.

Full of fun and enjoyable classes.

Well-planned presentation influences and motivates students to study hard.
17. Ms Sharon Wong
Website: http://www.biologytuition.net/
If you are looking a tutor who can offer her tuition services to your child when your child is in the comfort of home, you can choose to get him/her enrolled in Ms Wong's online classes.
Conducts online Skype group tuition classes for

Biology

.

She is very familiar with the syllabus and has many tips and exam-oriented strategies to share with her students to help them study in a targeted manner and prepare for the biology exam.

More than 10 years of tutoring experience.

Specially designed biology tuition program to help students build a competitive edge.

She has authored Biology books for 'O' level.

Her recorded Skype lessons are available.
18. Smart Lab
Website: http://smartlab.com.sg/Tuition/courses-page/
Levels taught: Primary and Secondary, IP
Address:
i. Blk 81 Marine Parade Central #01-628 (Level 2), Singapore 440081 (Contact: +65 6440 3593; WhatsApp: +65 9776 6580; e-mail: marineparade@smartlab.com.sg)
ii. Blk 228 Bishan Street 23 #B1-71 Singapore 570228 (Contact: +65 6459 2351 / +65 6459 5282; WhatsApp: +65 8318 7865; e-mail: adminbishan@smartlab.com.sg)
iii. Blk 243 Bishan Street 22 #B1 – 274 Singapore 570243
iv. Blk 204 Hougang Street 21 #02-113 Singapore 530204 (Contact: +65 6487 7327; WhatsApp: +65 8141 9790; e-mail: hougang@smartlab.com.sg)
v. Blk 818 Woodlands Street 82 #01-419 Singapore 730818 (Contact: +65 6363 2383; WhatsApp: +65 8296 5450; e-mail: woodlands@smartlab.com.sg)
Contact: 81585744
If you want your child to save on travel time by having multiple subject classes at the same tuition centre, then Smart Lab can be a very good choice with the following benefits:
Apart from Biology, tuition for Maths, Chemistry, English and Physics is also available.

Every lesson uses activity-based and problem-based learning to impart essential problem-solving skills and stretch your child's abilities.

Employ ESC education system (Exploration, Strengthening, Consolidation system).

Well-structured notes.

Hands-on lessons with a high level of interaction.

Exam-orientated worksheets with real questions from past papers.

Small class sizes.
Website: https://www.learnerslodge.com.sg/class-schedule/a-level-jc-biology-tuition/
Levels taught: JC H1 and H2 (Level-A), Level-O
Address:
LL's @ AMK: Blk 161 Ang Mo Kio Ave 4, #02-500 S(560161); Tel: 6803-5763

LL's @ Bishan: Blk 236 Bishan Street 22, #B1-154 S(570236); Tel: 6458-1764

LL's @ BT Timah Bukit Timah Shopping Centre, #B2-01 S(588179); Tel: 6468-6620

LL's @ Kovan: Blk 221 Hougang Street 21, #B1-100 (S530221); Tel: 6387-4366

LL's @ Jurong: Blk 134 Jurong Gateway Road, #02-309B S(600134); Tel: 6336-2037

LL's 2 Kembangan: 14D Jalan Masjid, #01-04, Kingston Terrace, S(418935); Tel: 6842-4634

LL's @ Marymount: Blk 255 Bishan St 22, #B1-462 S(570255); Tel: 6970-5650
Contact: +65 9119 9655
If your child is in level A and you want a specialist Biology tuition centre, then go for LL that offers following features:
Highly qualified and experienced biology tutors at LL aim to develop our students' appreciation for Biology and skills both for analysing and discussing how life works at the molecular and cellular level.

Adopt an in-depth approach to providing the fundamental knowledge to enable students to discover the emerging fields of biology.

Carefully curated concise notes or summaries for each topic.

Use multiple questionnaires and opportunities for practice to improve question interpretation and answering skills.

Explicitly teaching examinations skills, focusing on answering strategies for different exam papers to get the best answering style for the exam.

Have open discussions where the students are free to ask questions about topics in class for clarification.

Diligently correct common misuse and misunderstandings of biological terminologies and concepts.

Tuitions for other subjects, English, Chemistry, Maths, Physics, General Paper, Economics are also available at the same centres.

Level-O tuition is available at AMK and Marymount tuition centres.
20. Miss Chen
Website: https://misschen.com.sg/
Levels taught: O levels, A levels, IGCSE and the IB
Contact: +65 9788 6170
Ms Chen specializes in tuition for Biology and Chemistry, and physics at the same centre is taught by Ms Leong. With them, your child will have outperforming benefits from:
Constantly upgraded study material.

Keep parents in the loop for updating them about the child's progress.

More than 18 years of tutoring experience.
Website: https://www.thescienceacademy.sg/jc-biology/
Levels taught: JC1 (H2)
Address: Blk 192 Lorong 4 Toa Payoh, #01 – 674 (Level 2), S310192
Contact: +65 6566 8425
WhatsApp: +65 8655 5068
For intensive knowledge of the subject as important as Biology, TSA can be the best choice if your child wishes to further pursue higher studies in the same stream. It offers plenty of benefits such as:
Adopt different focal points in learning outcomes.

Enforces thematic learning of H2 Biology through dichotomizing the class contact time into lecturing and dialogue discussion.

Ms Nadiah, the tutor is highly-qualified and experienced.

Physics and Chemistry tuitions are also available at the same centres.
Website: https://byang.info/item/h2-bio-tuition/
WhatsApp/Message: 87557545
Another specialist tutor in H2 level Biology is Mr BYang and he runs one of the best Biology tuition centres in Singapore. He can be your ideal choice if you are looking for any of the following benefits:
He has a unique method of teaching.

He helps his students in picking up the skills of how to achieve peak biological performance.

He also tells his students how to manage the stress of exams and perform better by giving insight into exam diet, psychological boosters, sleep and memory techniques.

Take a special exam checklist to minimize errors.
23. Biology Tuition Centre (BTC)
Website: https://biologytuition.sg/
WhatsApp: 92776201/ 97977839
Levels taught: Level-O, Level-A
Address:
Bukit Timah Shopping Centre #b1-24 S588179

Bedok South Ave 1 Blk 17 #02-565 S(460017)
BTC is one of the best biology tuition centres where your child's subject skills will be enhanced. It can be your pick for:
Dr Michael Fang, the doctor turned tutor at BTC specializes in imparting techniques and subject knowledge.

He has more than 7 years of tutoring experience.

Online classes are also available.

Chemistry and English tuitions are also available.
Source link: http://imperialbiotutor.com/
Levels taught: IB, A, GCSE, O
Contact: +65 92352317
Mr Shaun Cheng is indeed an imperial tutor who specializes in teaching Biology. Under his mentoring, your child can reap many benefits like:
More than 12 years of tutoring experience.

He has strong content knowledge.

He is very patient with his students.

He explains difficult topics with great simplicity adding fun in it to make engaging and grasp the core of the concepts.
25. Distinction Tutorial School (DTS)
Website: https://distinctiontutorial.com/jc-tuition-bishan/jc-biology-tuition-bishan/
Levels taught: JC
Address: Block 513 Bishan Street 13 #01-506 Singapore 570513
Contact: +65 6258 6791; +65 8571 1844
If you are looking for Biology tuition in Bishan for your child, one approachable and distinctive centre is DTS with the following distinguishing features:
Classes at DTS will expand the students' understanding of biology-related concepts and facilitate the cultivation of answering methods so that they can meet the A-Level Biology examination requirements.

Will have access to four core ideas: The Cells and Biomolecules of Life, Genetics and Inheritance, Energy and Equilibrium, and Biological Evolution.

In-depth emphasis on the chapters.

Timed practices to develop efficient thinking and answering skills.

Tutors conduct class practices to guide students through structured and free-response questions.
26. Student's Inn
Source link: http://studentsinn.com.sg/subjects/ib-tuition-for-biology/
Levels taught: IB
Address: 545, Orchard Road, Far East Shopping Center, #04-08, Singapore 238882
Contact: +65-9177 9183
For IB tuition in Biology, you need a specialist teacher who can impart the knowledge of the subject as well as create a deep understanding to apply this knowledge to benefit the society. And you have certainly found the one at the Student's Inn tuition centre for the following benefits:
Tutors at Student's Inn help each student regardless of their previous exposure to the subject knowledge.

Intensive coaching and practice through proprietary material.

Illustration through examples to enhance understanding of the subject.

Both regular, as well as ad hoc sessions, are available.

Ingrain time management skills to ensure appropriate revision before the exams.
27. Inspigenius
Website: https://www.inspigenius.com/secondary-tuition-centre-singapore/biology-sec-3/
Address: 10 Anson Road, 26-08A International Plaza, Singapore 079903
Contact: +6598994477
If you are hunting for Biology tuition for Secondary level Class 3, you can choose Inspigenius tuition centre for the following benefits it has in its basket for you:
Tricks and techniques on how to relate bookish knowledge with the actual world and how to retain them for a long time.

Small class size for individual attention by highly qualified and learned teachers.

Complementary study material.

Constant assessments to recognize strengths and weaknesses.

Engaging and motivating atmosphere.
28. My Masterclass
Website: https://www.mymasterclass.com.sg/
Levels taught: JC H2
Address: 222A Upper Thomson Road, S574354 (2nd floor)
Contact: +65 8820 7415
My Masterclass can be truly a master class for Biology for your child with following features its tutors master in, some of which are briefed here:
Tutors at My Masterclass influence and inspire the students to love the subject.

Focus on intensive and critical thinking skills by adopting, "Critical thinking, Critical Learning" concept.

The specially designed technique to help students learn from bottom-up rather than mere memorising concepts, only to forget when most needed.
29. Mindlab

Website: http://www.mindlab-international.com/?s=biology
Levels taught: IB, IGCSE
Address: ORCHARD OFFICE: 545 Orchard Road, Far East Shopping Centre, #15-01, Singapore 238882
Contact: +65 63419618 / +65 97116839
It is one of the oldest and the most experienced tuition centres for IB level Biology. So, if you are looking for best tutors across the island for this level, they have you covered. And the best part is that their lessons are online and you can avail them from the comfort of your home. Other features include:
Specially tailored programs.

Inspiring and supportive tutors.

Unique edu-support structure designed to ensure comprehensive exam preparation for IB students.

Culturally diverse enterprise with tutors belonging to different cultural backgrounds.

Individual as well as group classes available.

Constant feedback is provided to parents.
30. Afterskool Learning Centre (ALC)

Website: https://www.afterskool.com.sg/
Levels taught: Y1 to Y6, A-level, O-level, IB level, IGCSE, IP
Address: AfterSkool Learning Centre, 31 Holland Close 01-215/217, 270031, Singapore
Contact: +65-63396787
Another specialist centre for all levels of Biology tuition in Central-West Singapore is ALC. It has several advantages which can make it an ideal choice for your child. Some of its distinguishing features are:
Classroom as well as real-time interactive learning available.

Tutors in AfterSkooLive classes annotate and highlight lesson material in real-time, using document cameras and screen sharing.

Allow students to immediately clarify any questions.

Small group tuitions from 4-6 students per tutor per batch and with co-tutor, not more than 10 students.

As and when needed, tutors offer free additional consultations outside class time to target specific gaps in the subject content.

Customised study material.